The Next Evolution of Ski Design
Incorporating Bode Miller's 30 years of design acumen into a quiver of ripping all-mountain skis.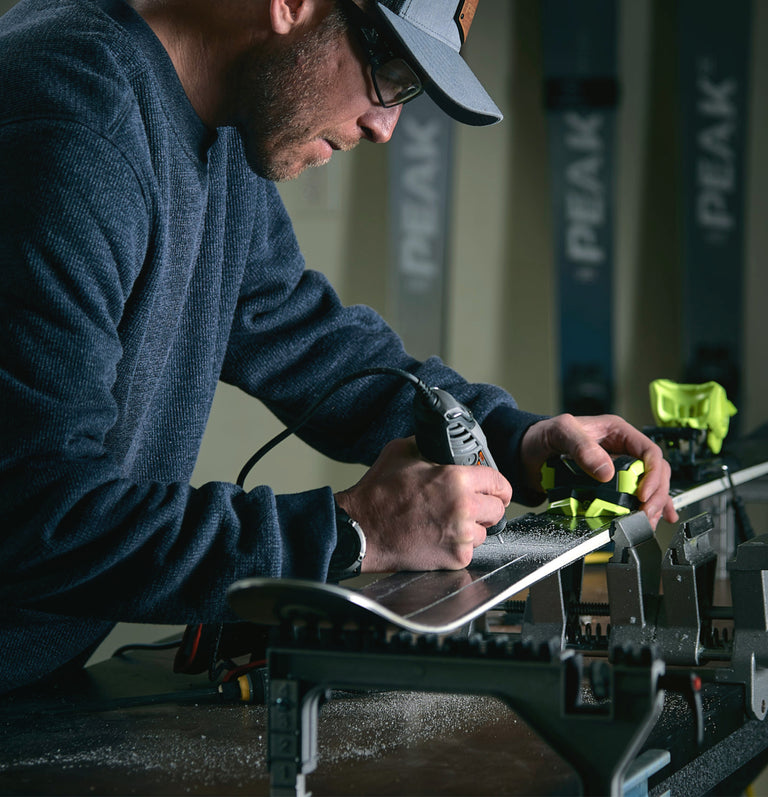 Designed to Unlock Your Skiing
Great skis aren't tough to ski on. Great skis are fun to ski on. That's the design principle behind Peak's KeyHole Technology™. From mellow groomers to backcountry powder to alpine faces, let KeyHole open new doors to the mountains.
WORLD-CLASS SKIS DESIGNED BY A WORLD-CLASS SKIER
The world knows Bode as the winningest male alpine ski racer in U.S. history, but here in Montana, Bode is evolving the sport — again.
Let's Find You Some Skis
Our customer service promise: passionate about skiing; knowledgeable about skis; prompt to reply; no pseudo elitist attitude.