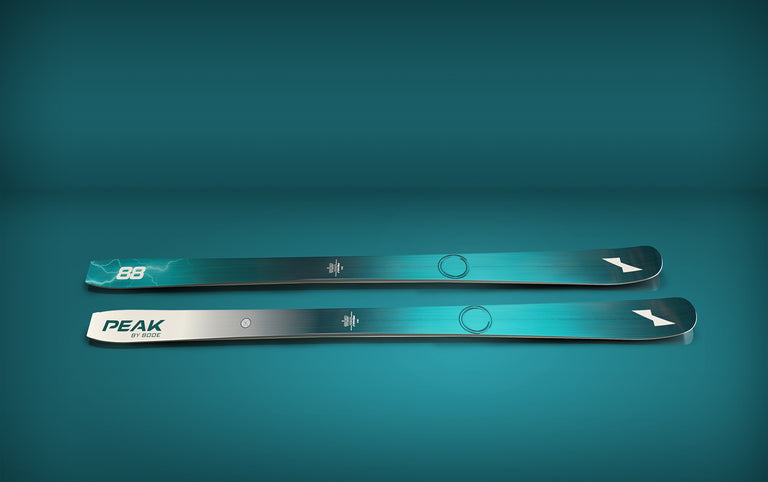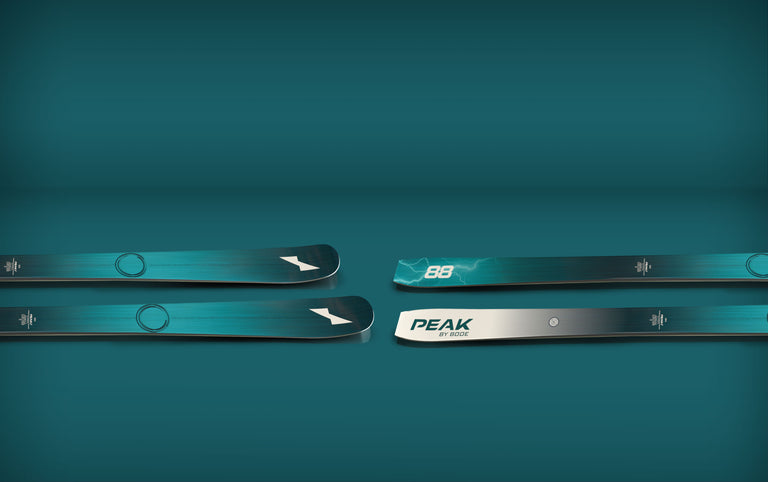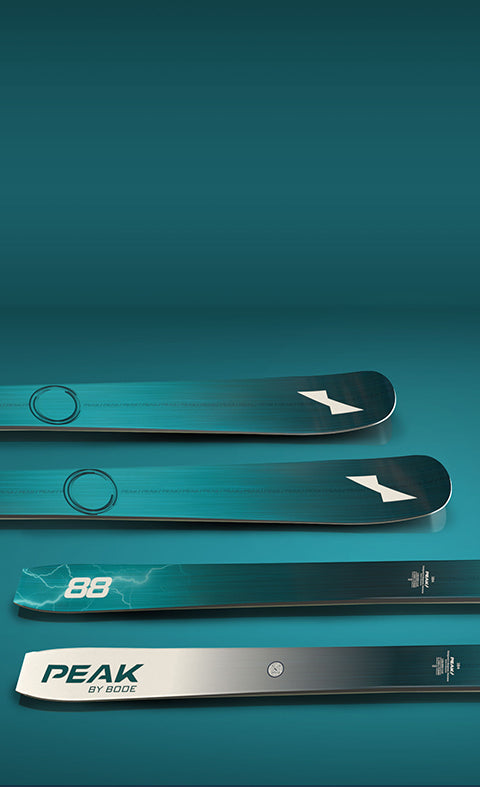 Peak® 88 by Bode
The Art of the Turn
Corduroy? Chalk? Corn? The Peak 88, equipped with KeyHole Technology™ can make short work of it all. Feeling the Gs makes the days between storms fun again.
Regular price
Sale price
$1,090.00
Unit price
per
Sale
Coming Soon
Ski Length Guide
Skiing is addictive because the terrain and snowpack are always changing. You've gotta adapt. That's where the Peak 88 comes in. It's the go-to tool for workaday groomer skiers, but catch the corn cycle or drop into a chute in the alpine and it arcs fall line turns off-trail, too. Smear-turn them at will, or absolutely rail. Once they're under your feet, it's up to you to decide.
Shipping at the end of September 2023.
Free Shipping

We offer free shipping on any purchases over $50 in U.S. That applies to returns too.

Elsewhere else in the world, the customer pays shipping, duties and fees, which is all easily calculated with our FedEx app at checkout.
Free Returns

Don't love your skis? Exchange or return for a full refund. If you receive your new Peak skis in the summer or fall, you have until December 31st of that year to return them for another set of skis or a full refund. (That way you have time to ski on them in December.) If you buy and receive your skis after December 31st, you have 30 days to ski them and decide.
Warranty

While unlikely, it's possible that you will receive a pair of skis with a minor flaw. It's also possible, while out enjoying your skis, something goes wrong with them that is unrelated to the ski conditions or environment. Should a circumstance arise where you discover a flaw after putting your skis on snow, and you are the original owner, we will happily replace them for up to three years from the date of purchase. Enjoying your skis is paramount; if enjoying your skis results in damage to the skis from any number of hazards that exist in the mountain environment, we trust that you'll understand if we have a tough time replacing them due to conditions or circumstances outside of Peak's realm of influence.
View full details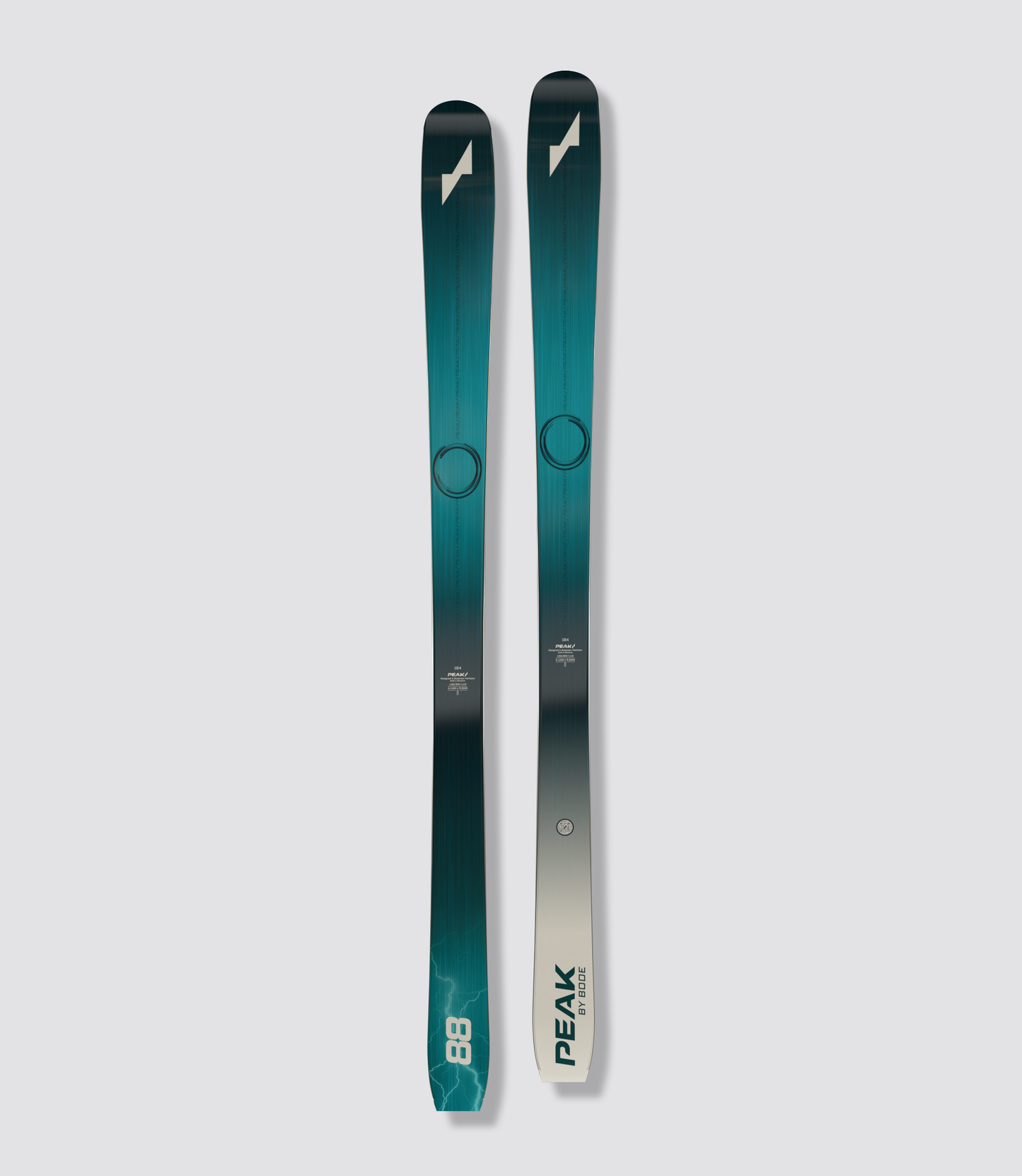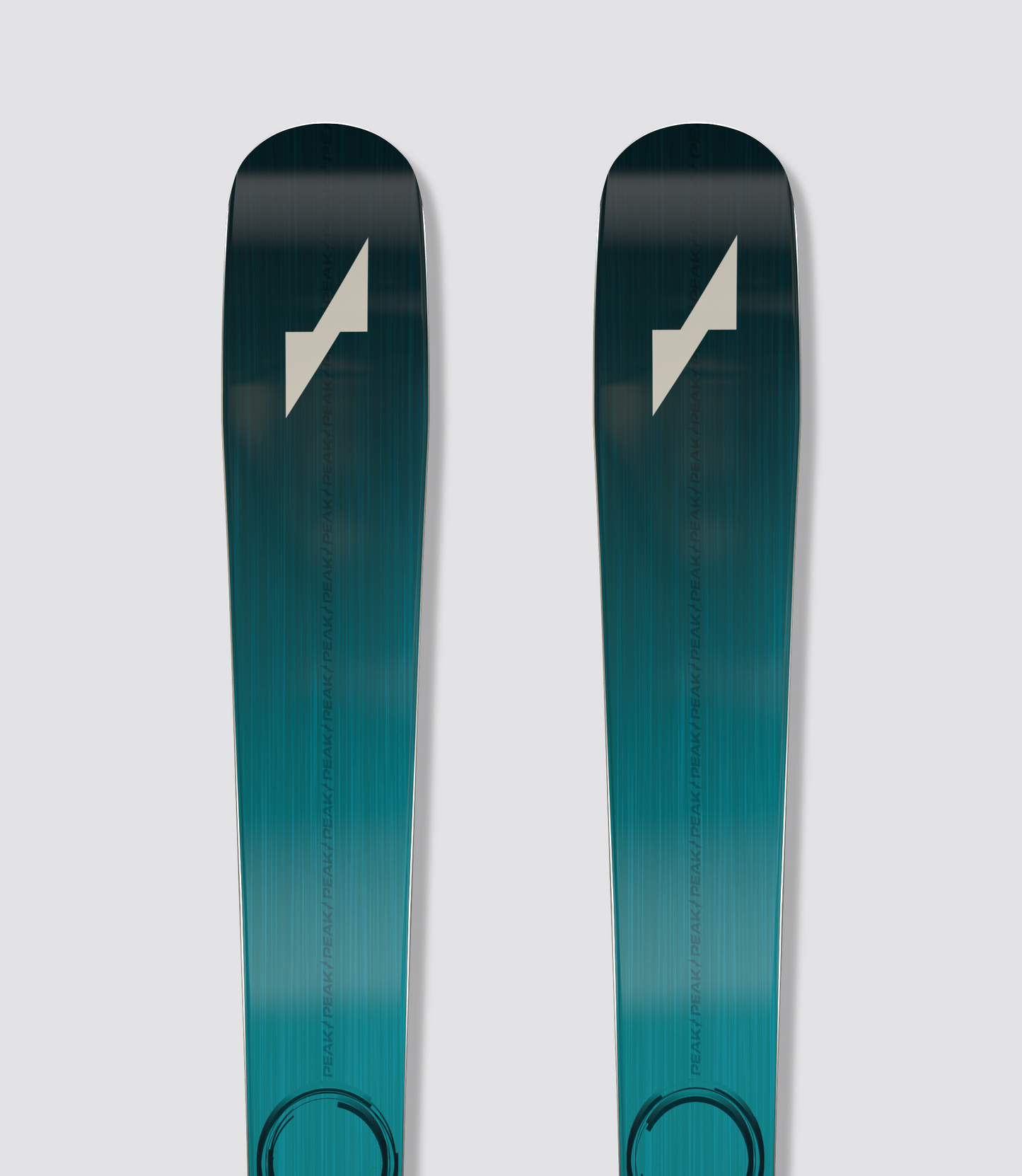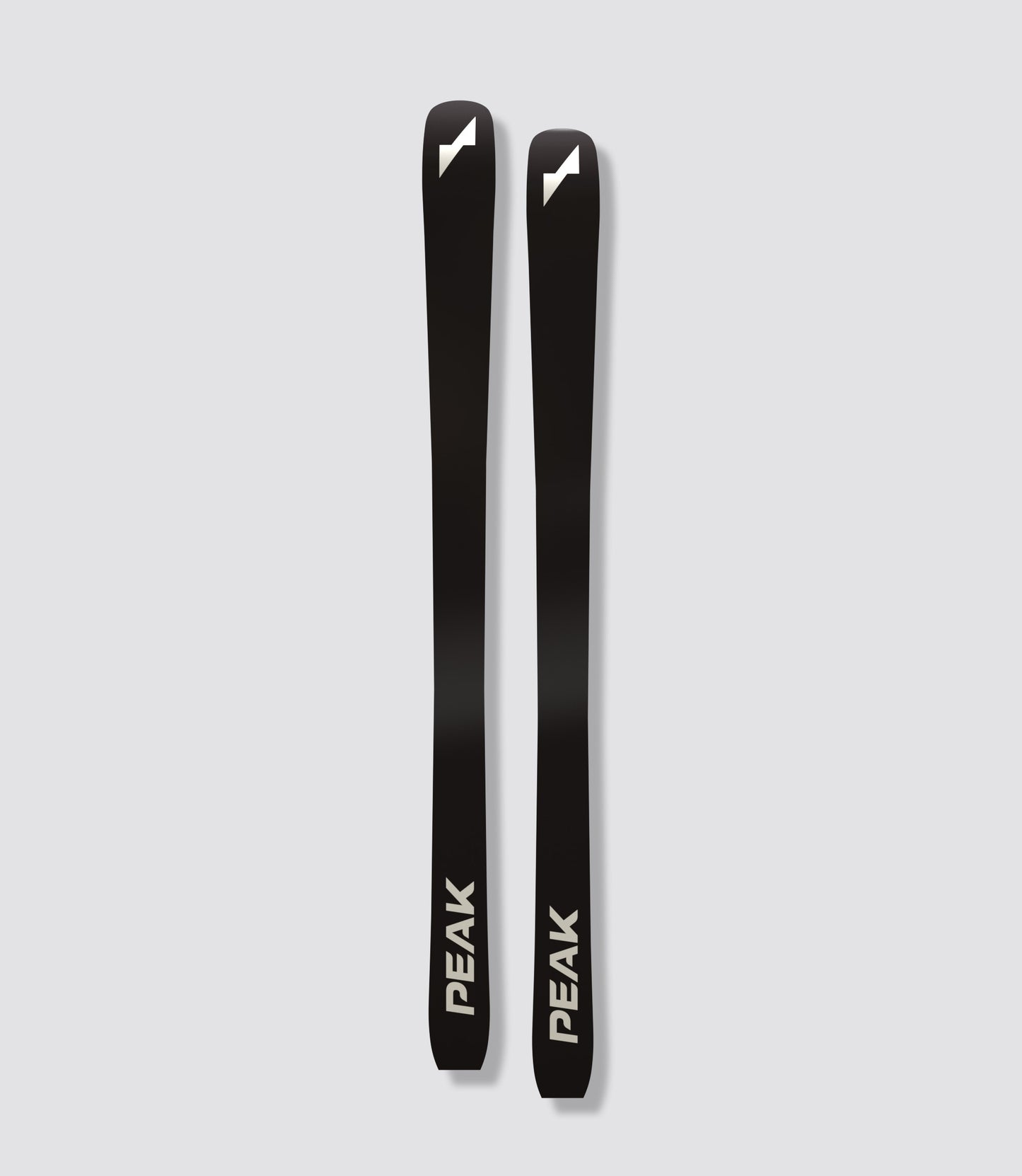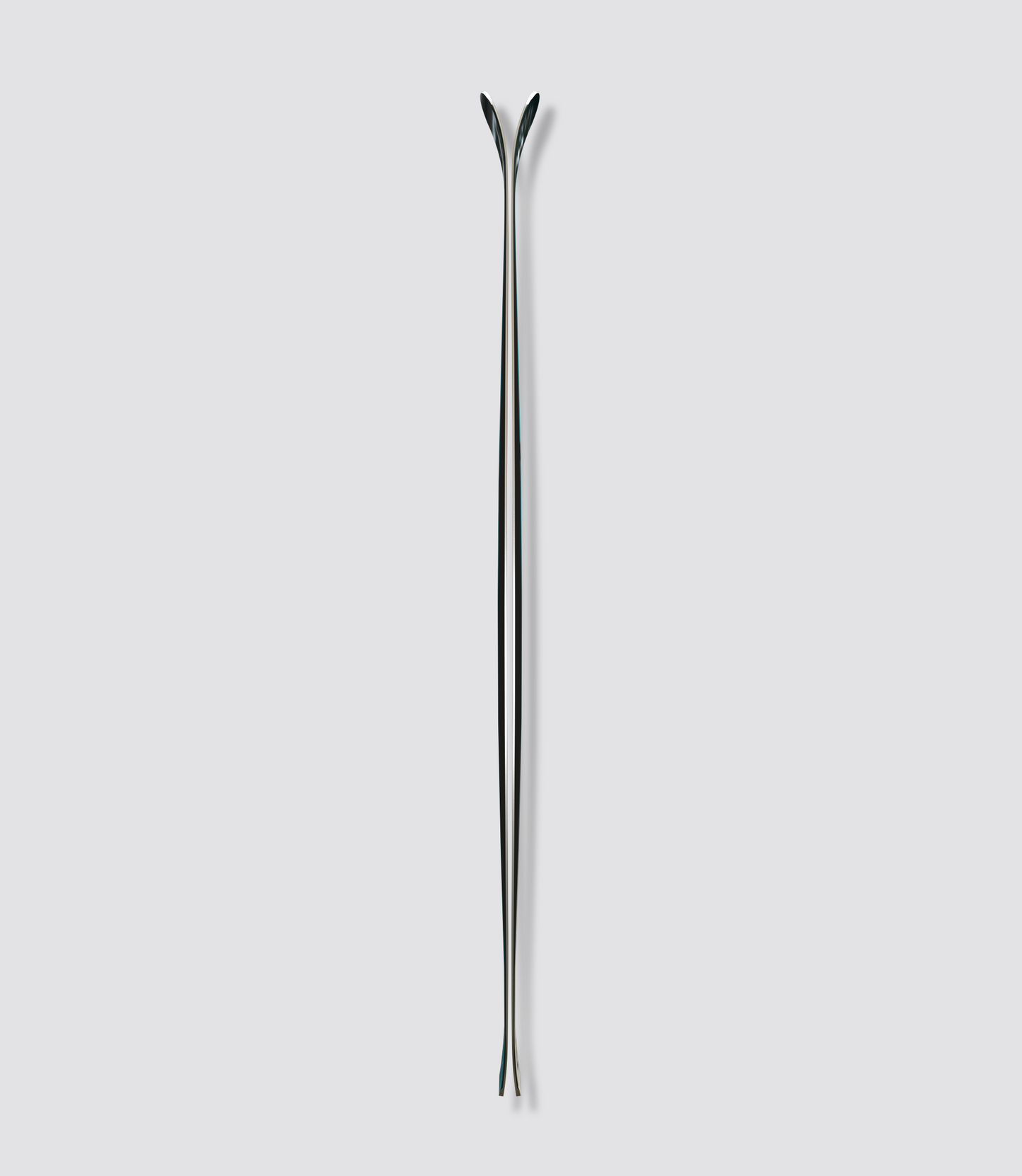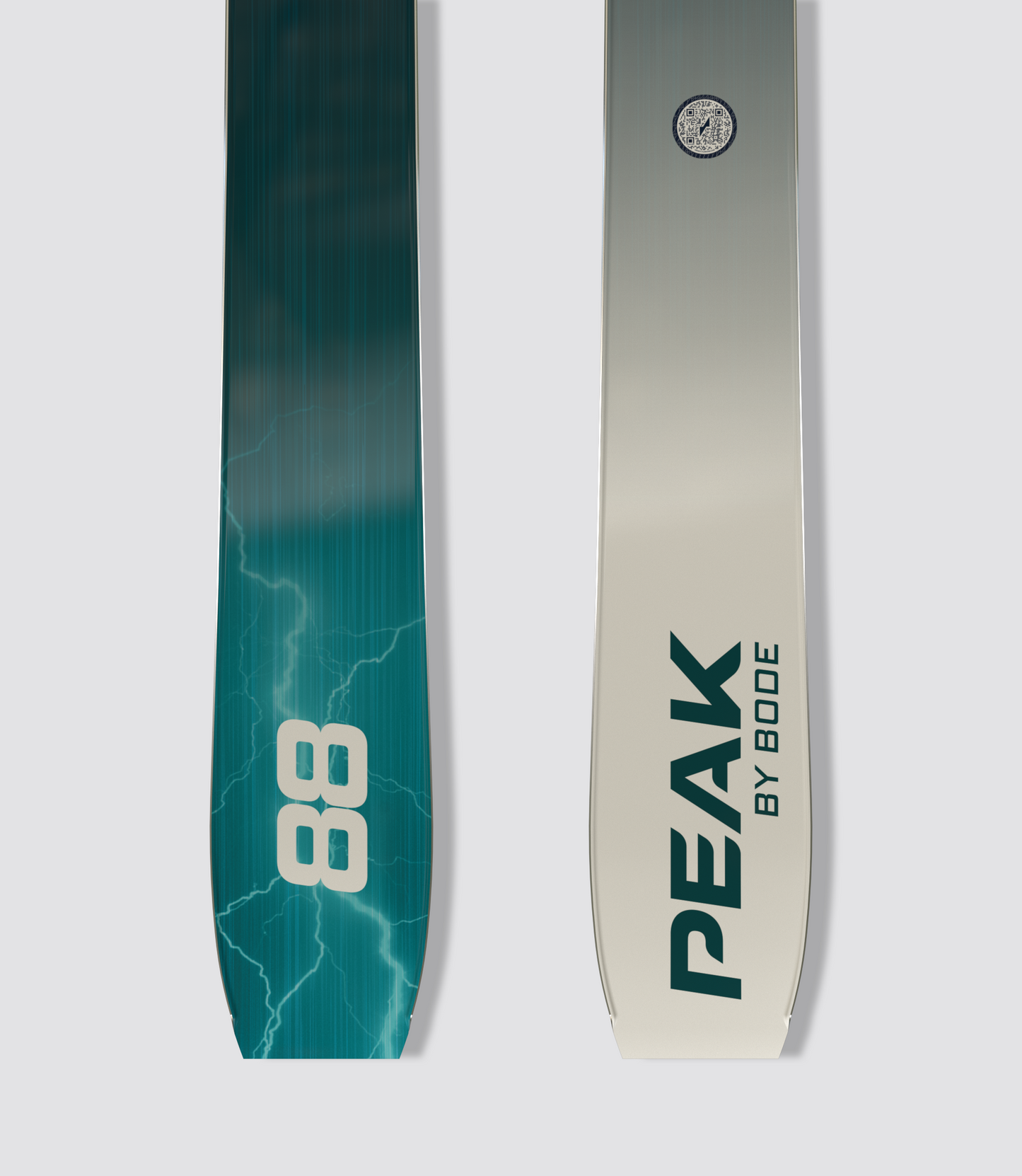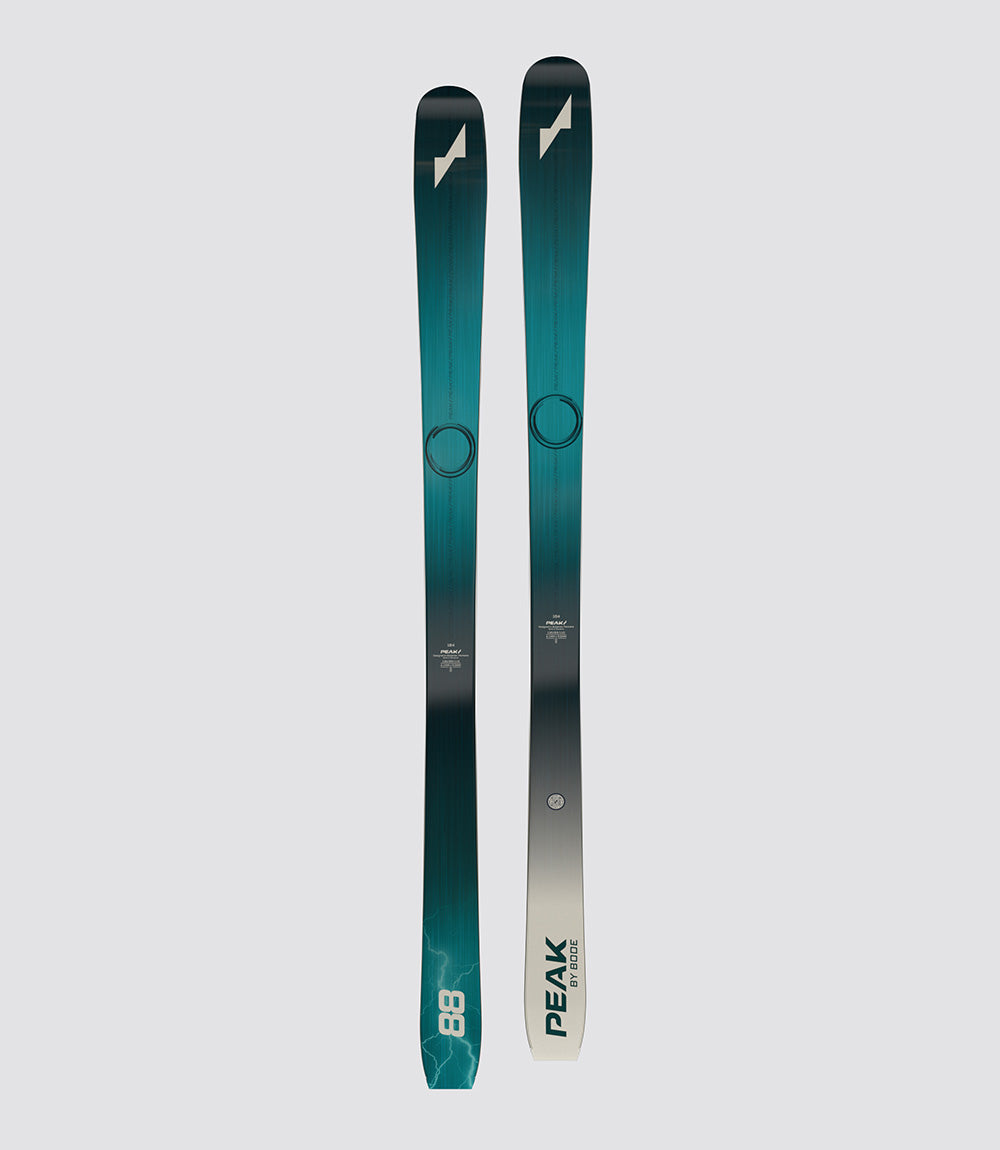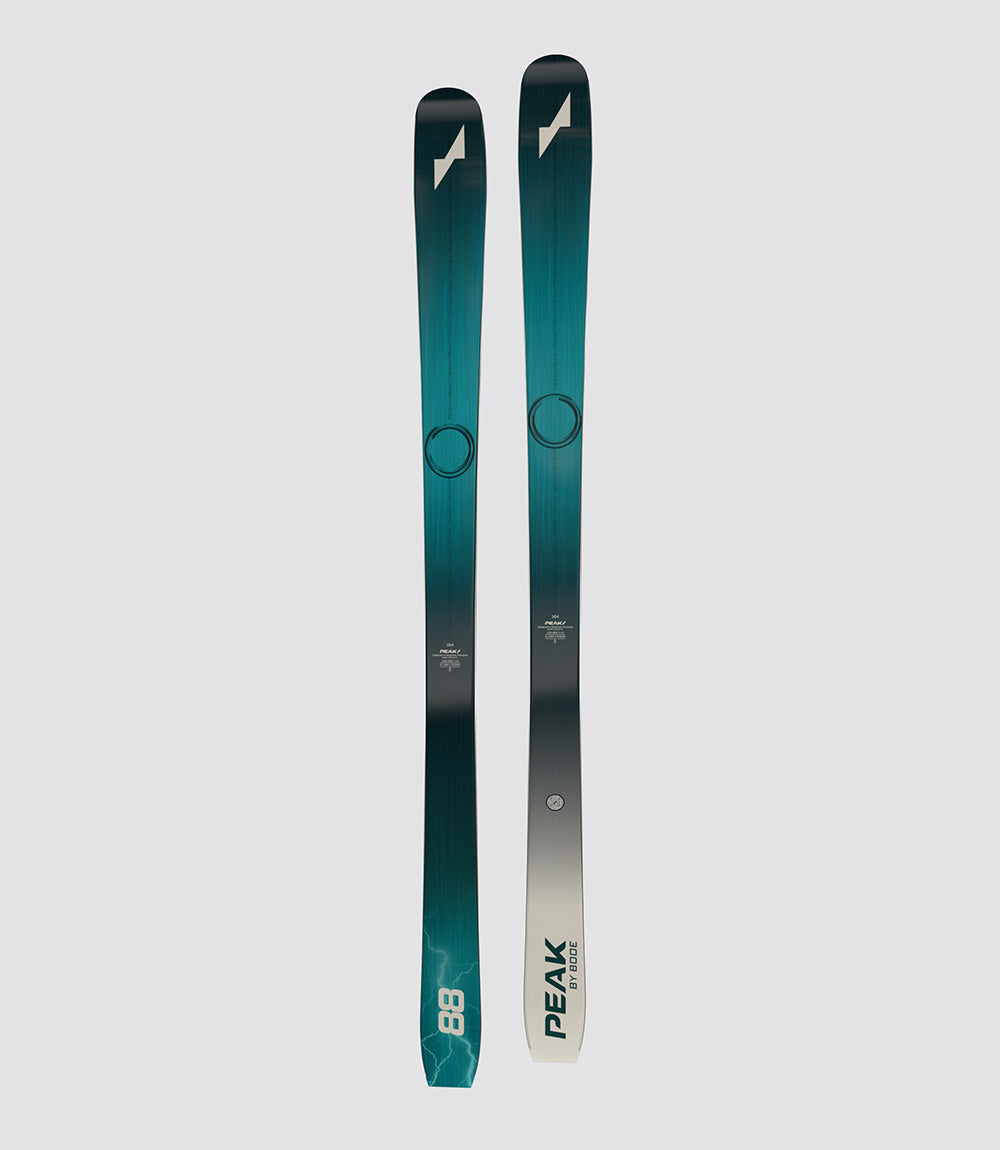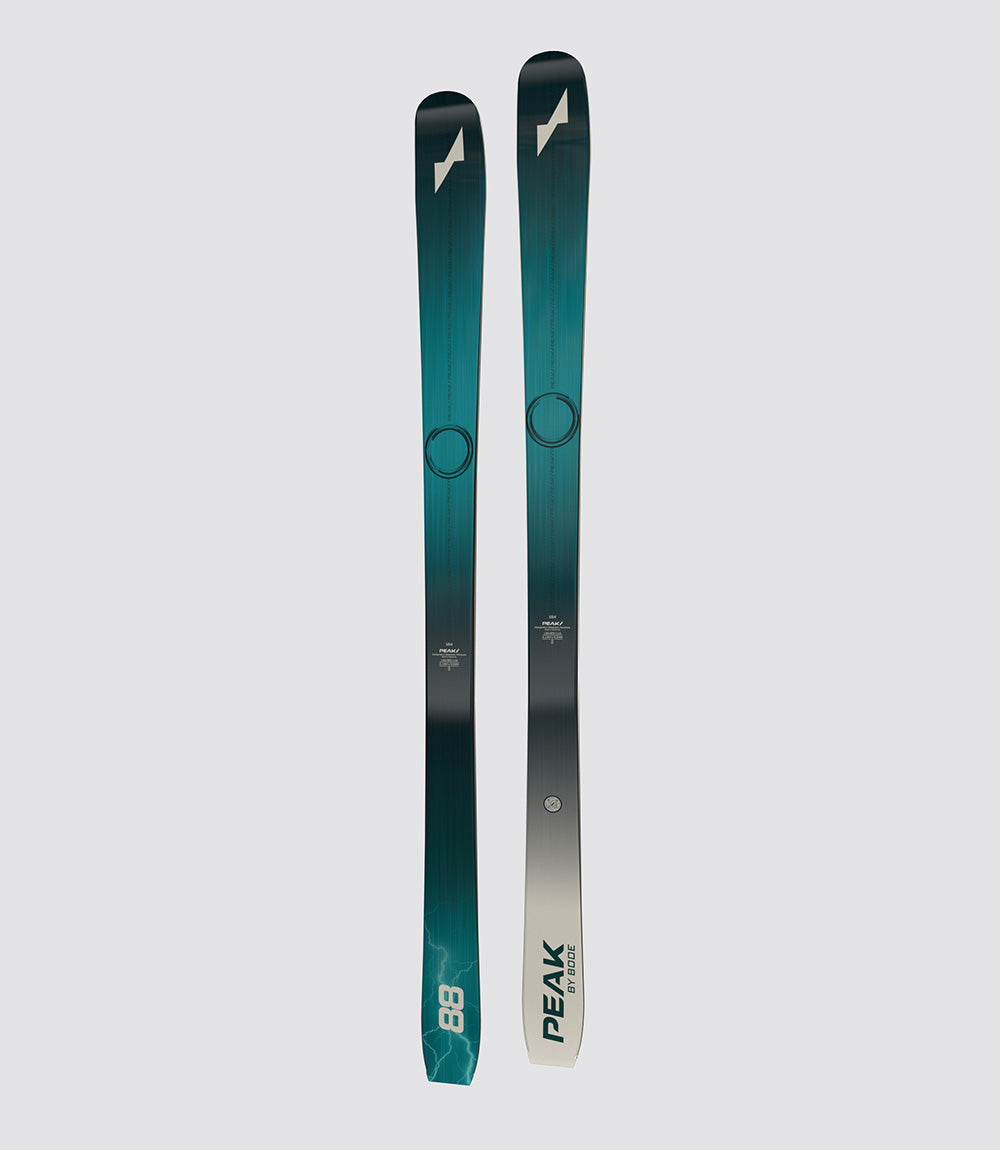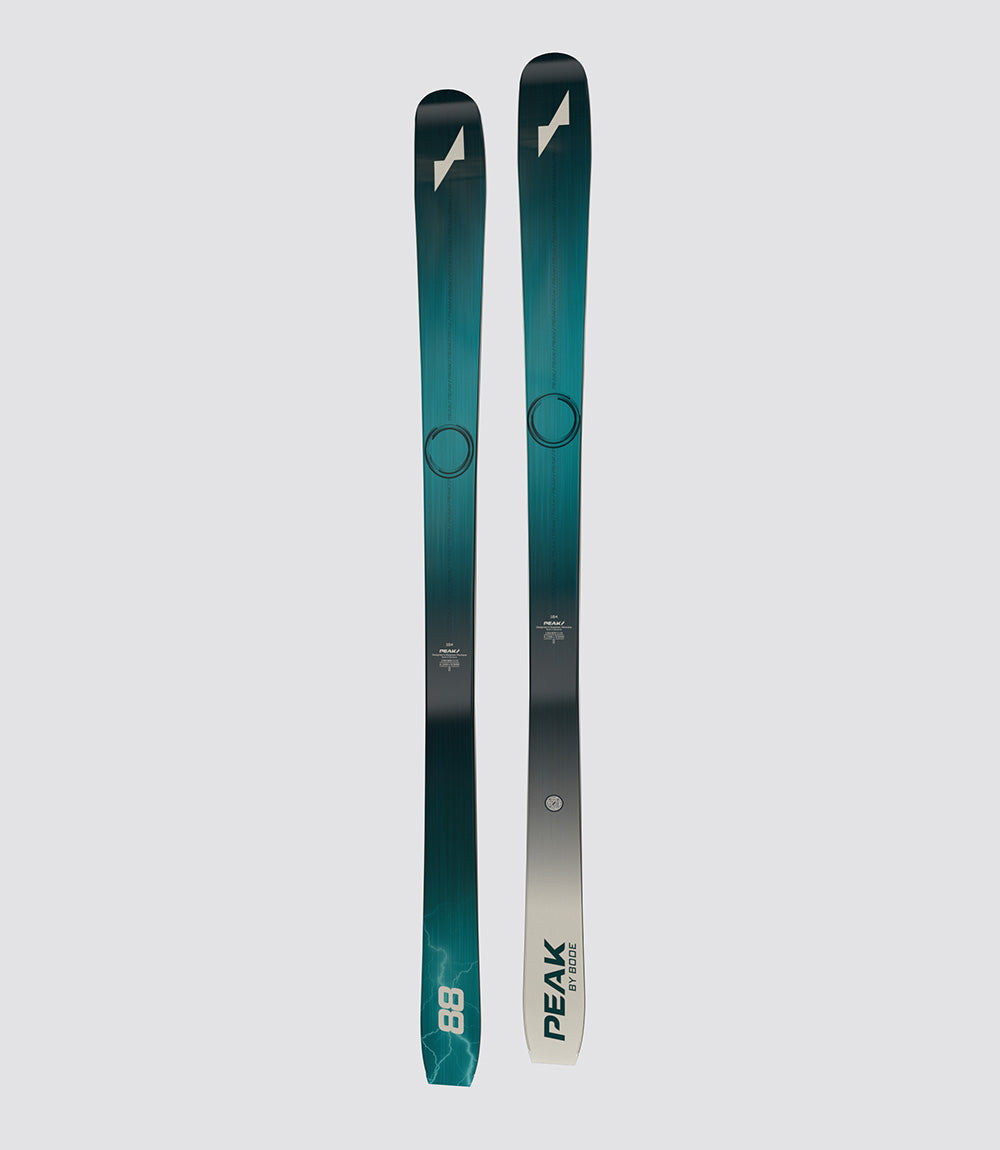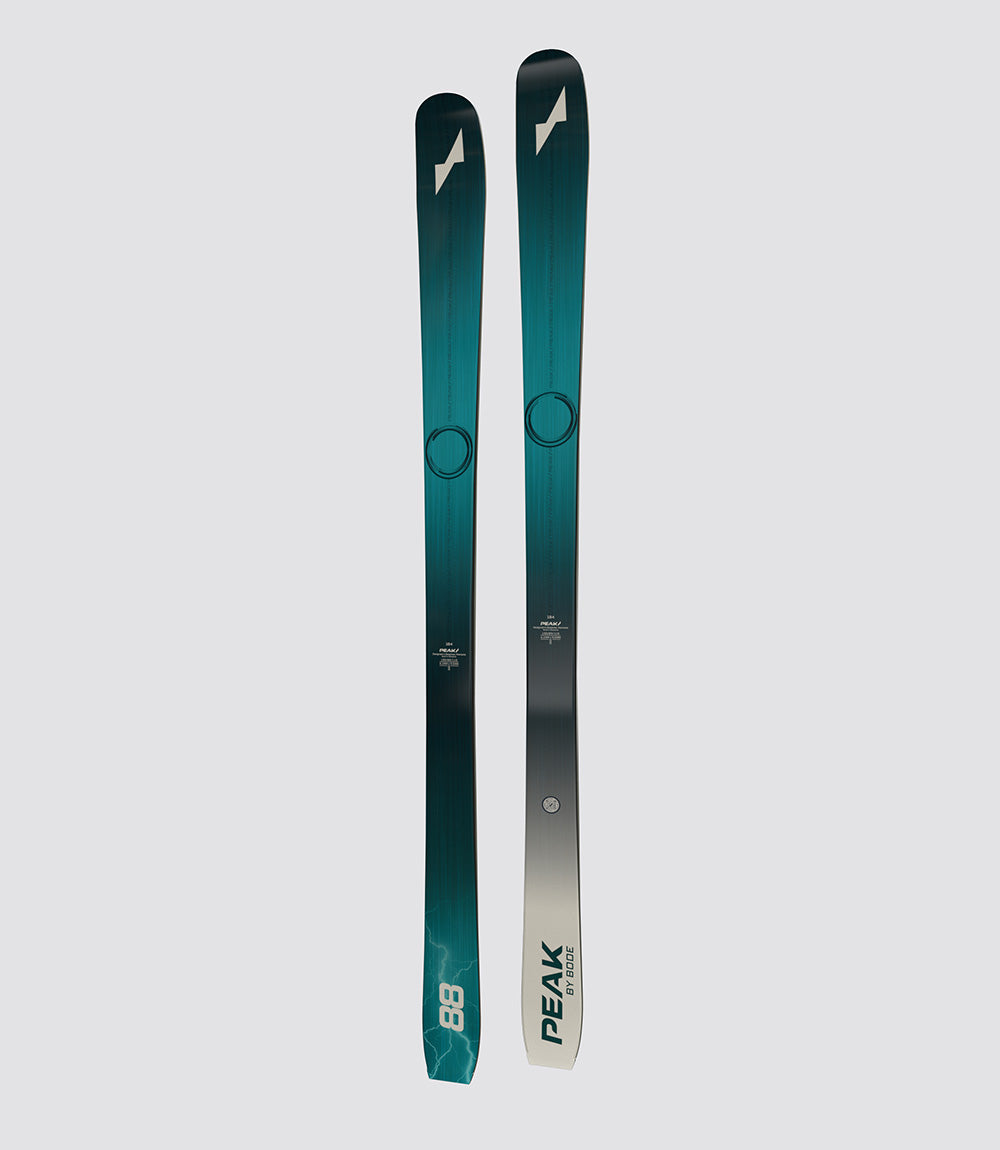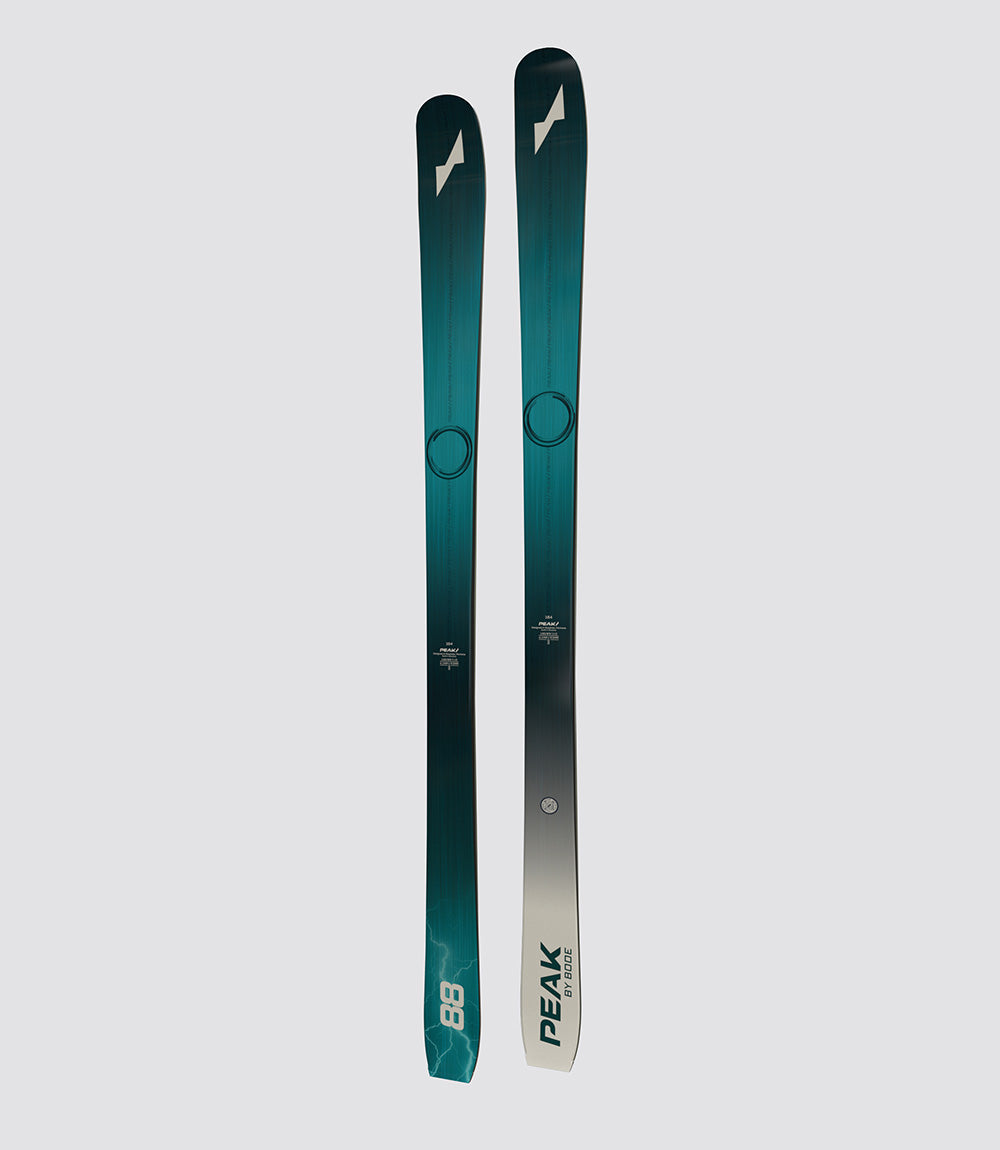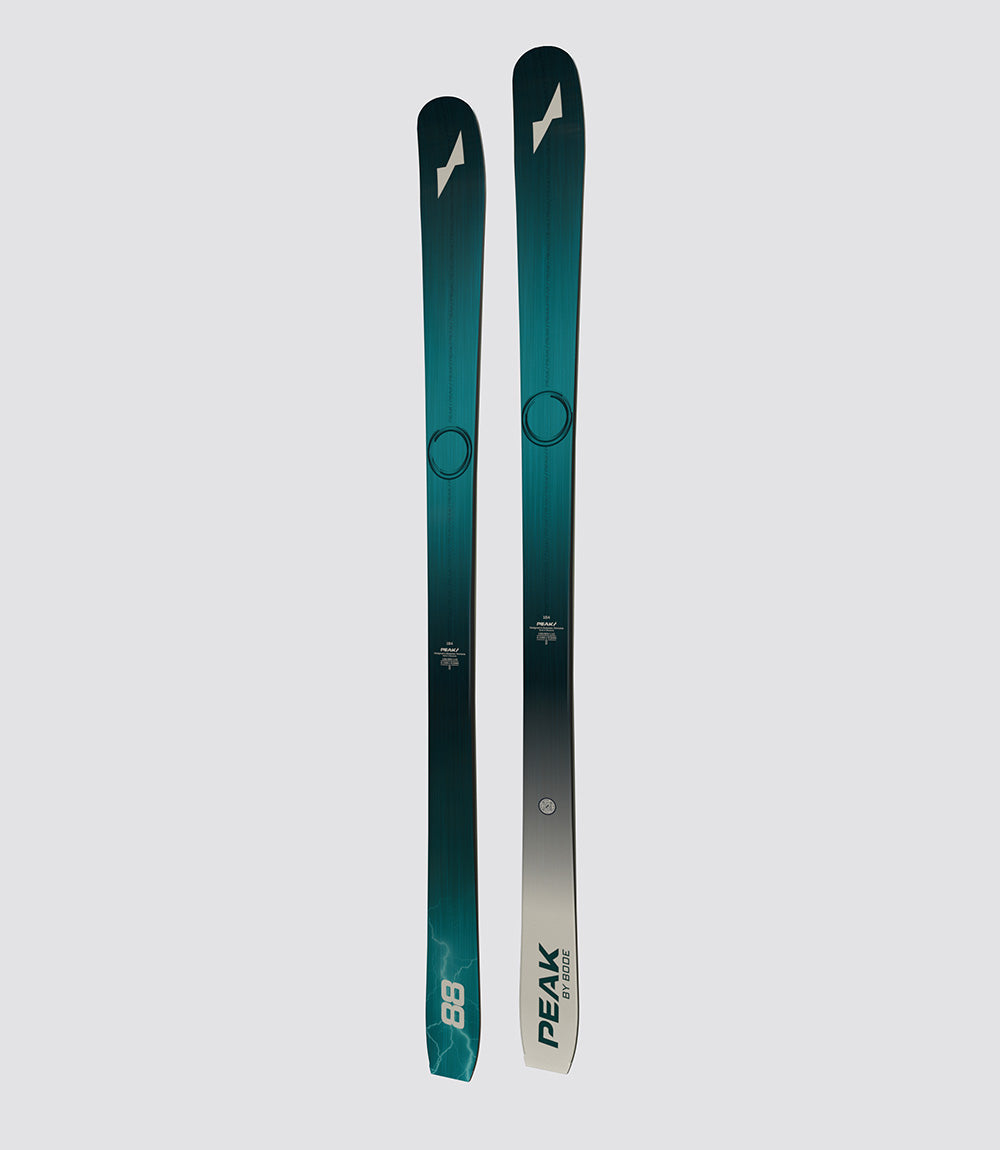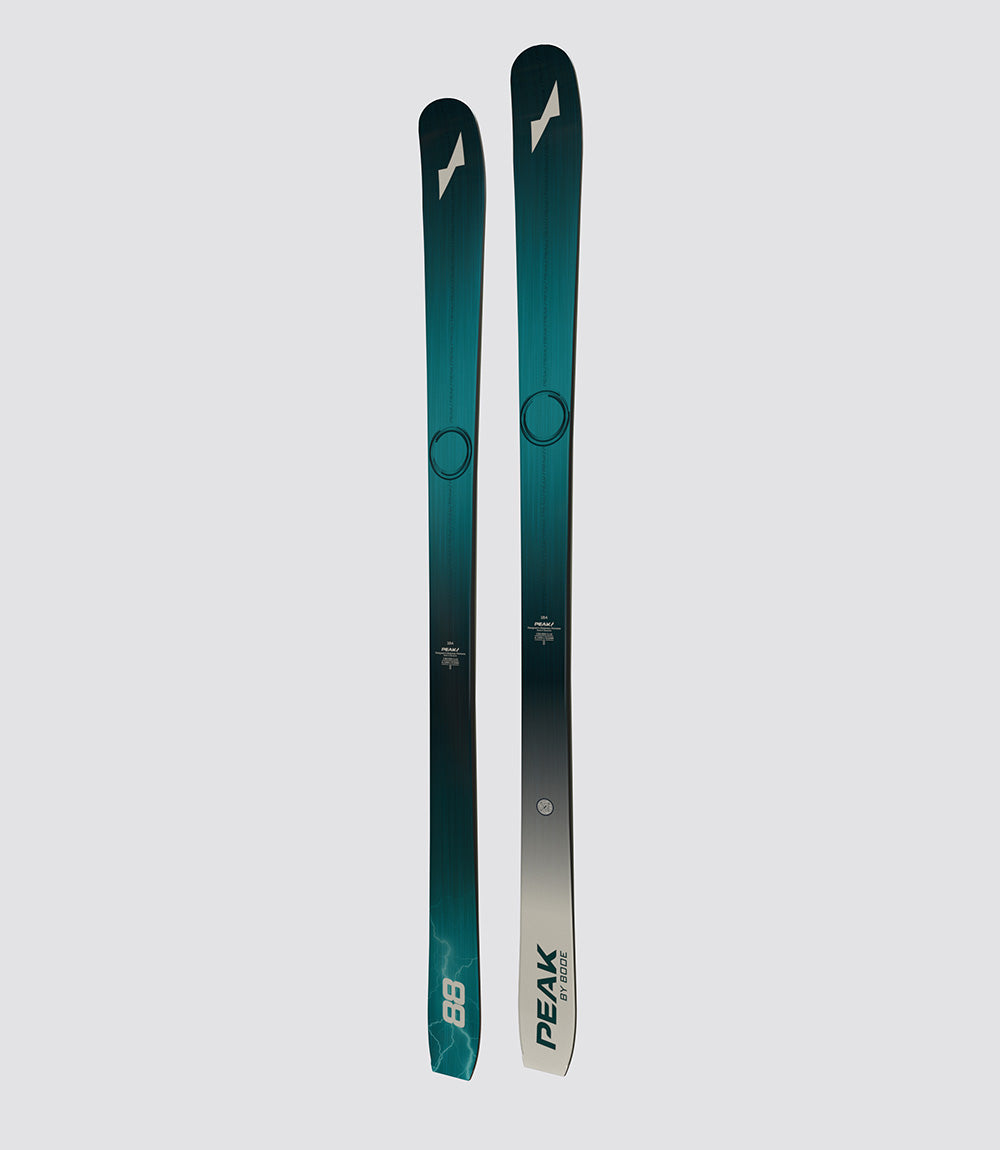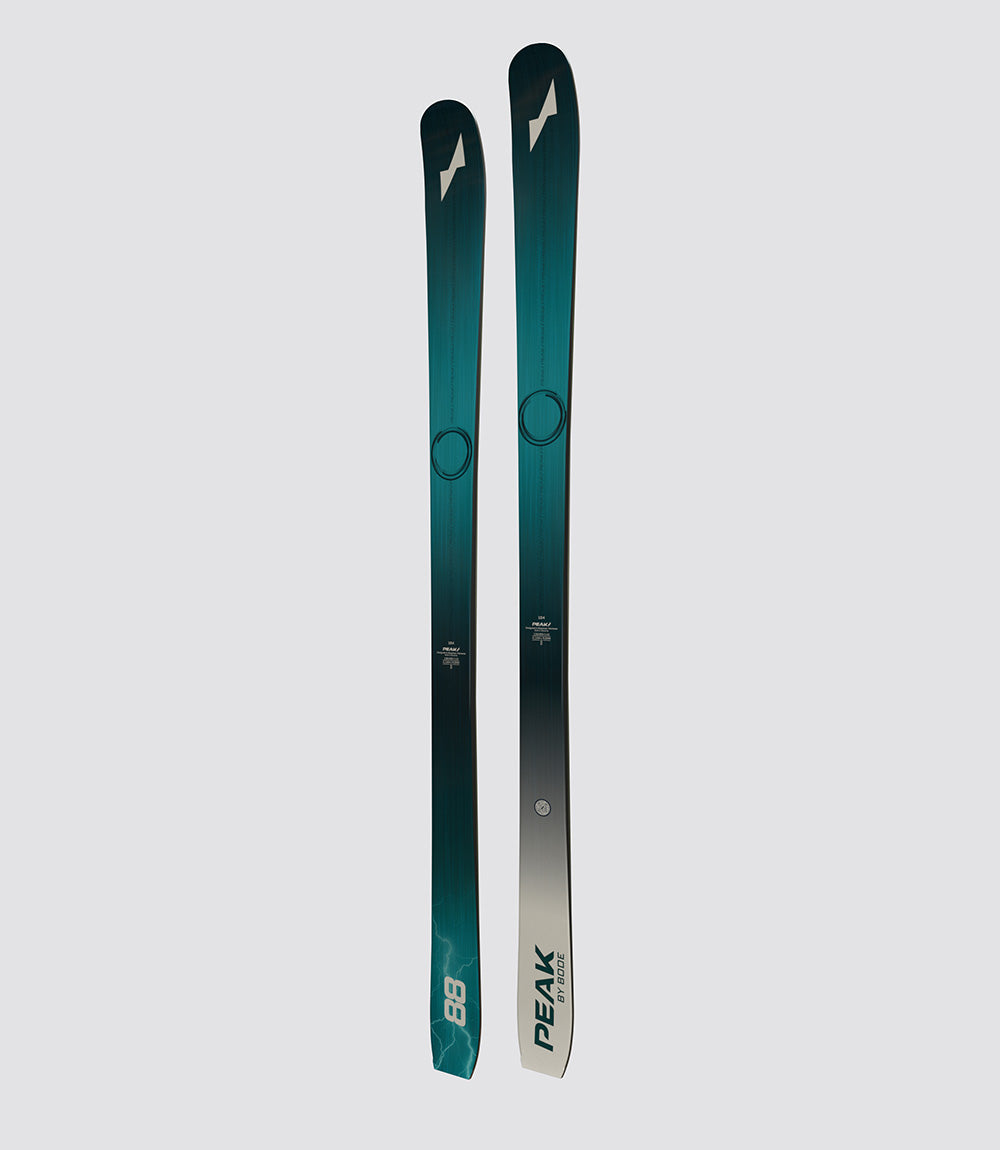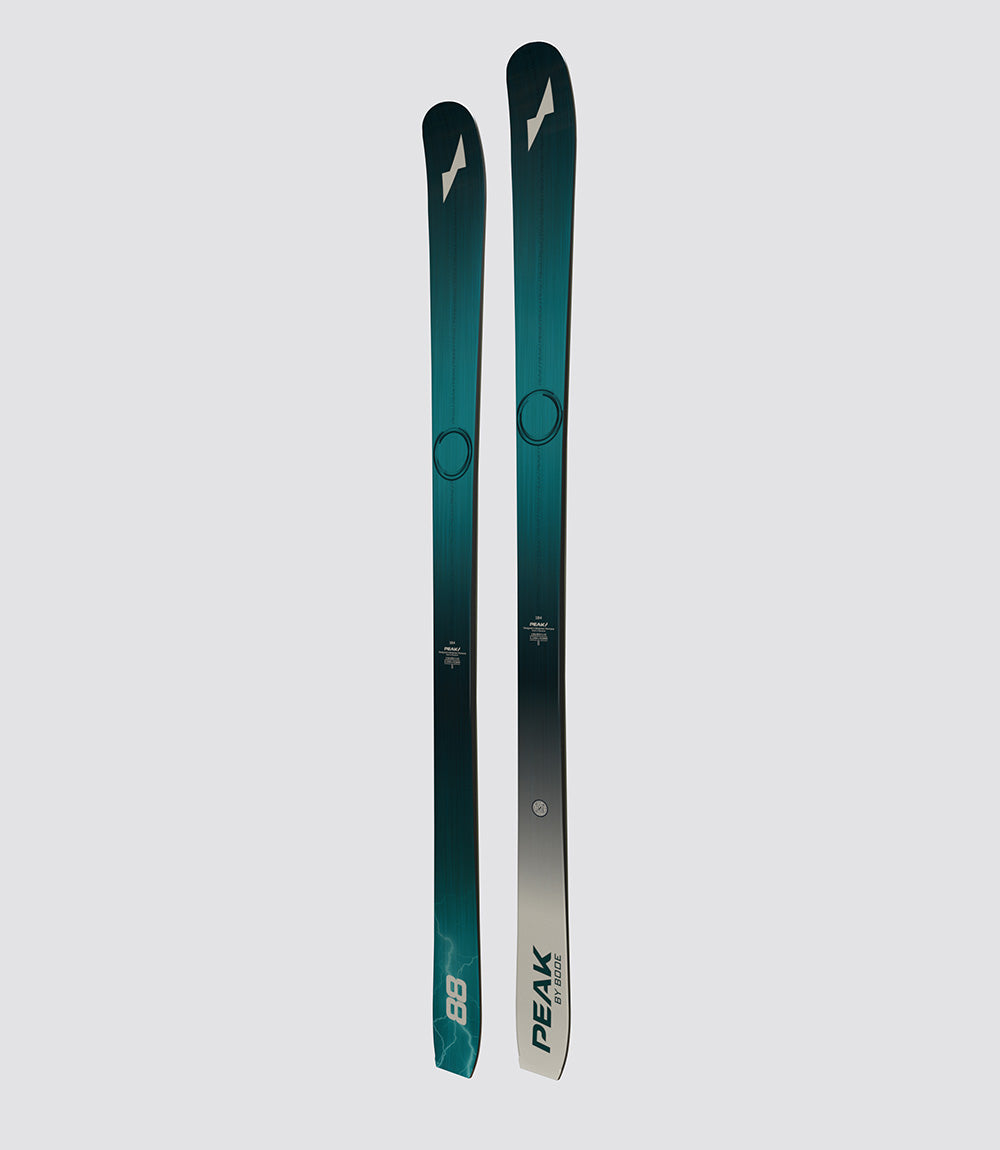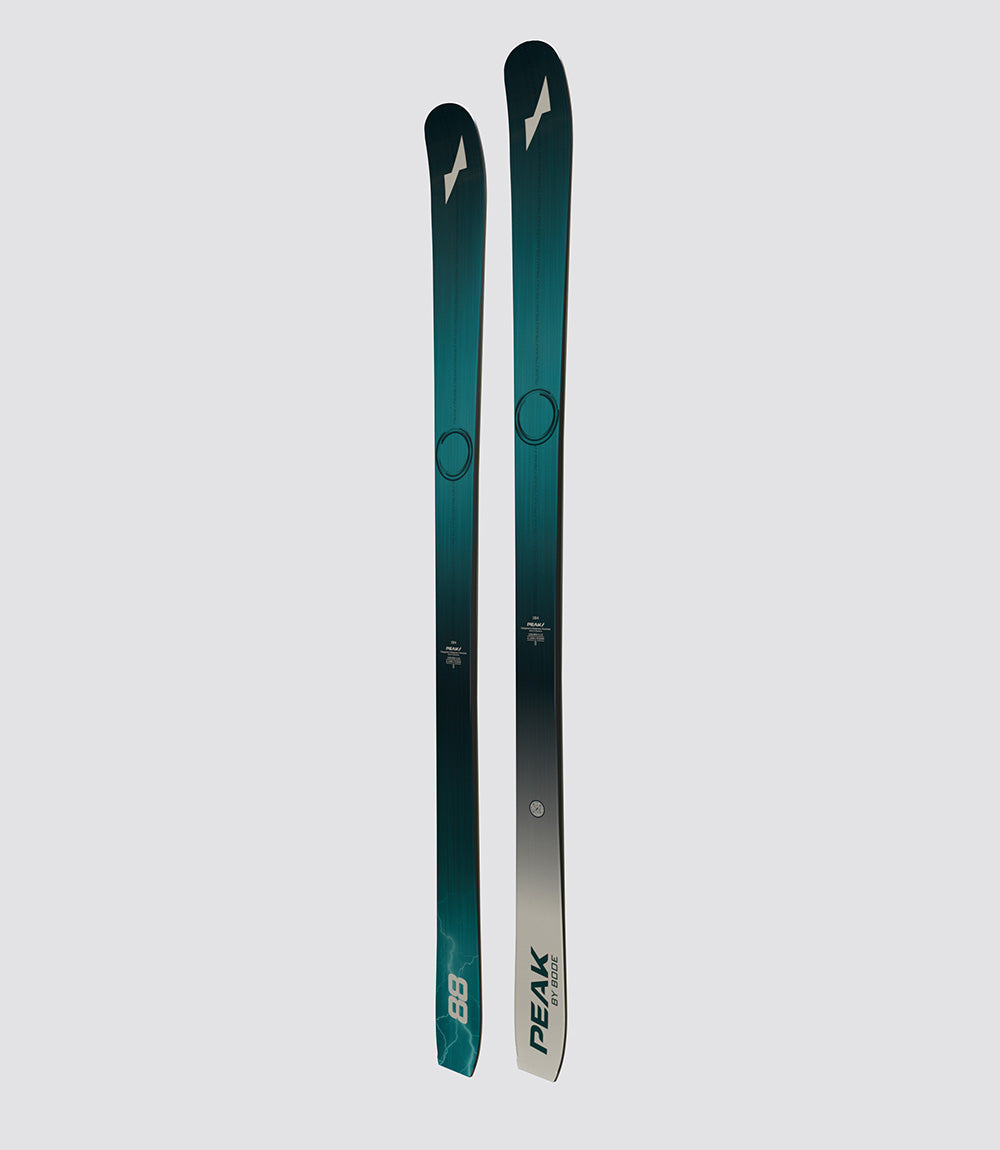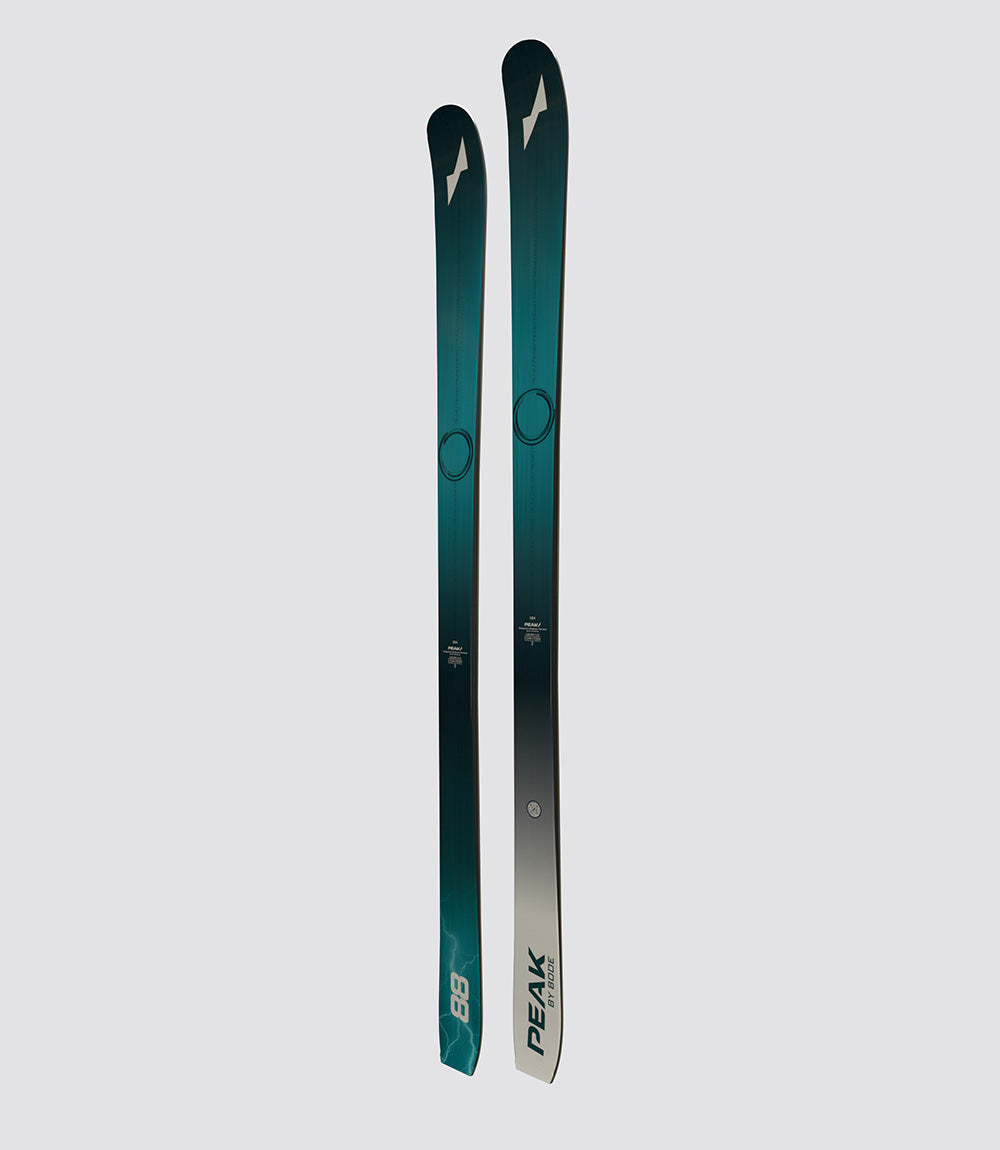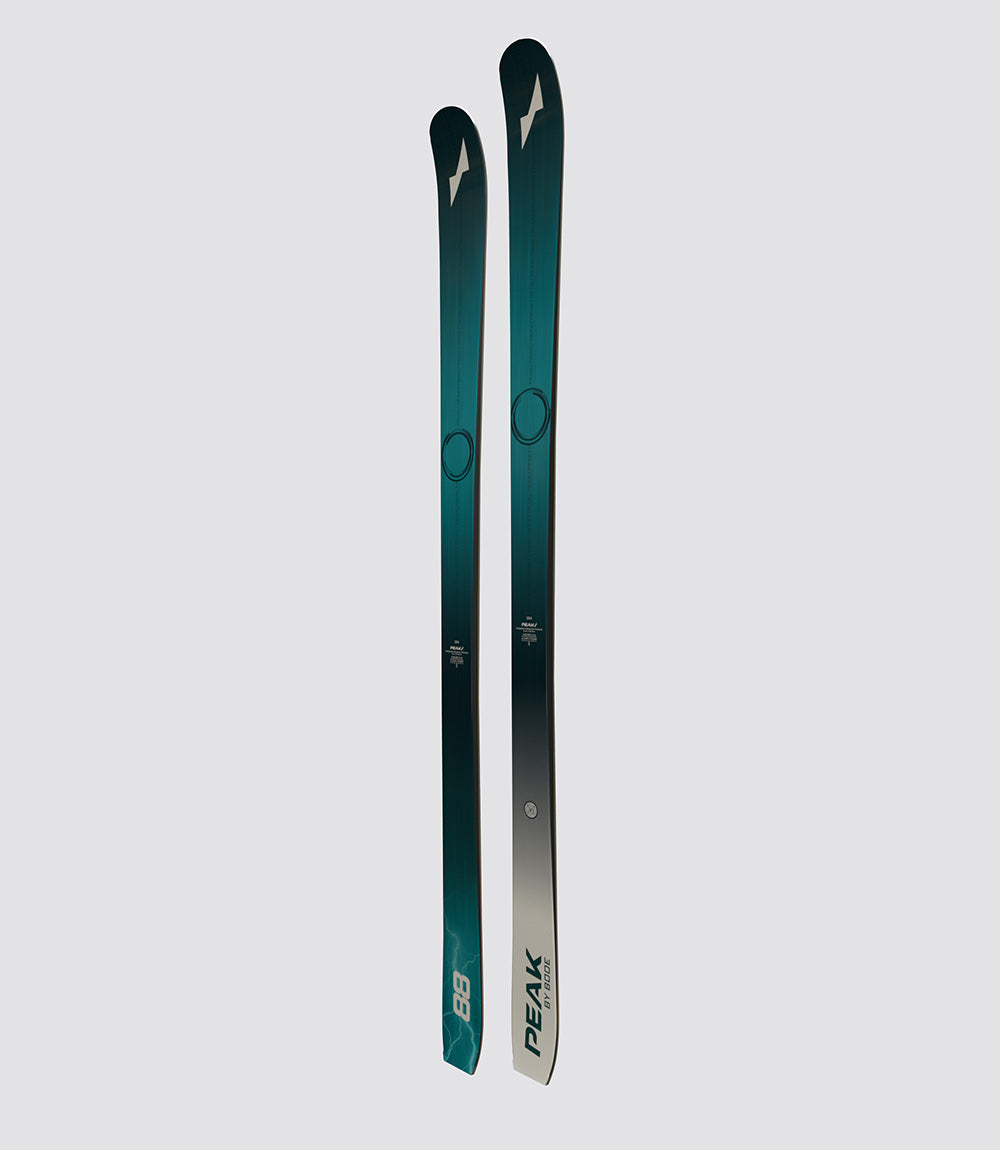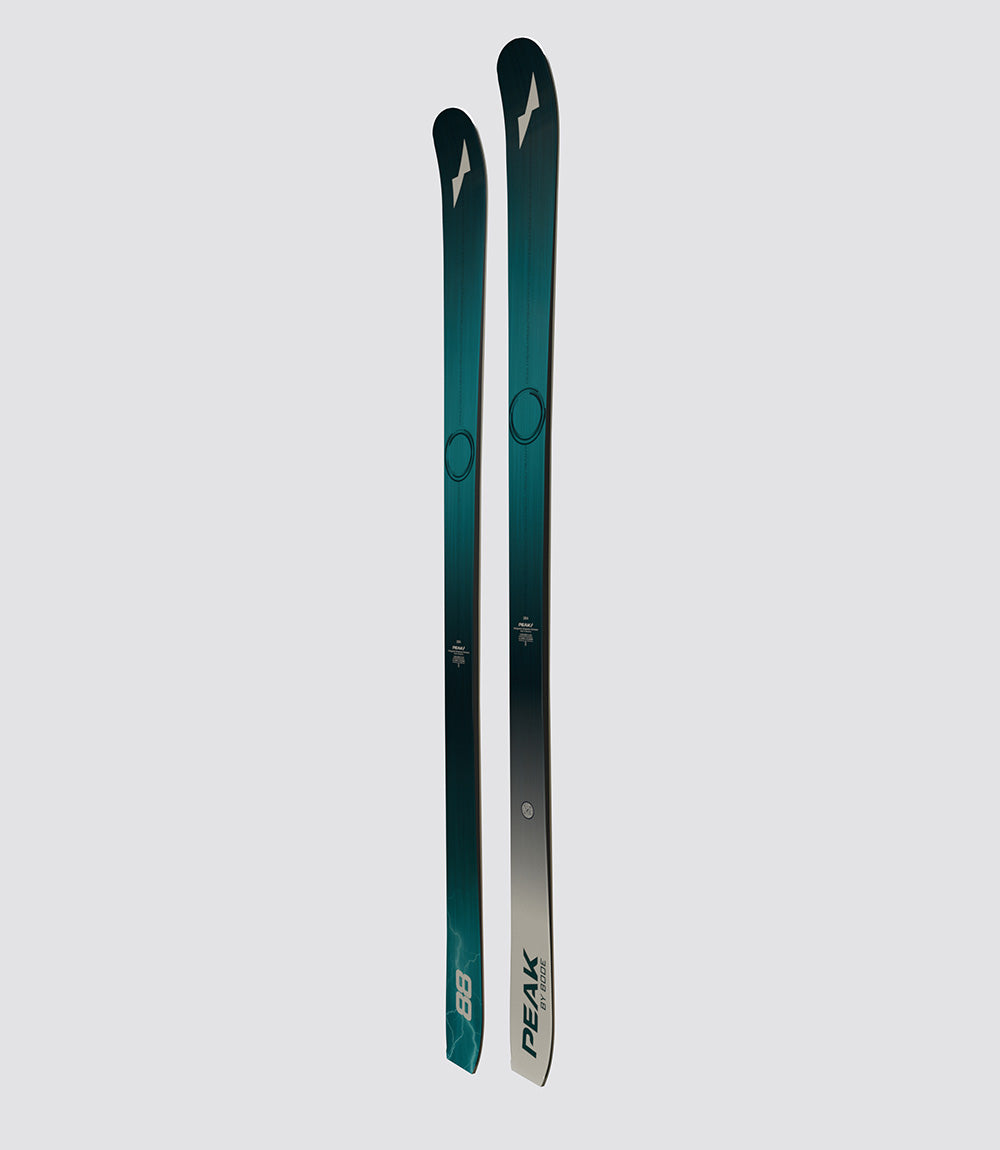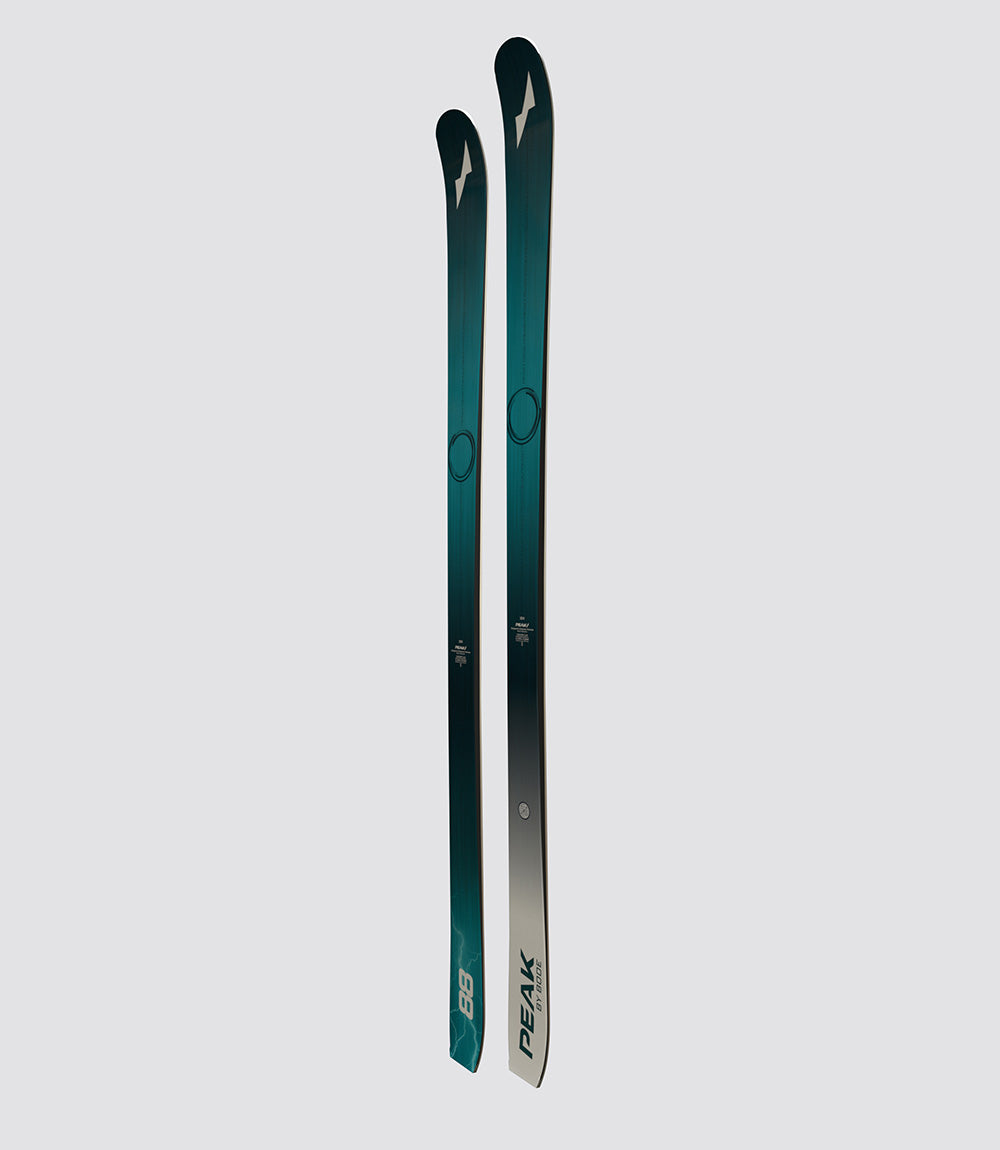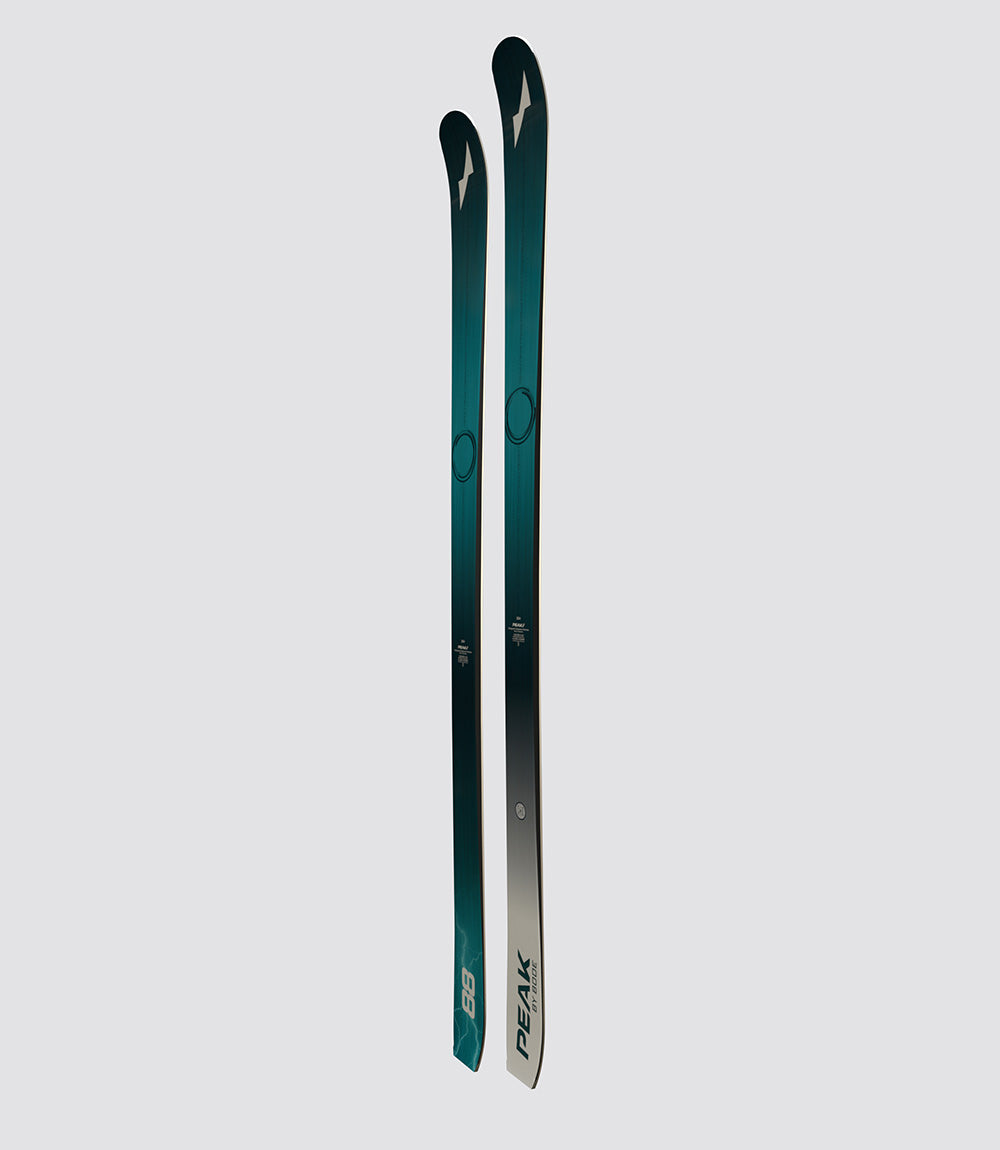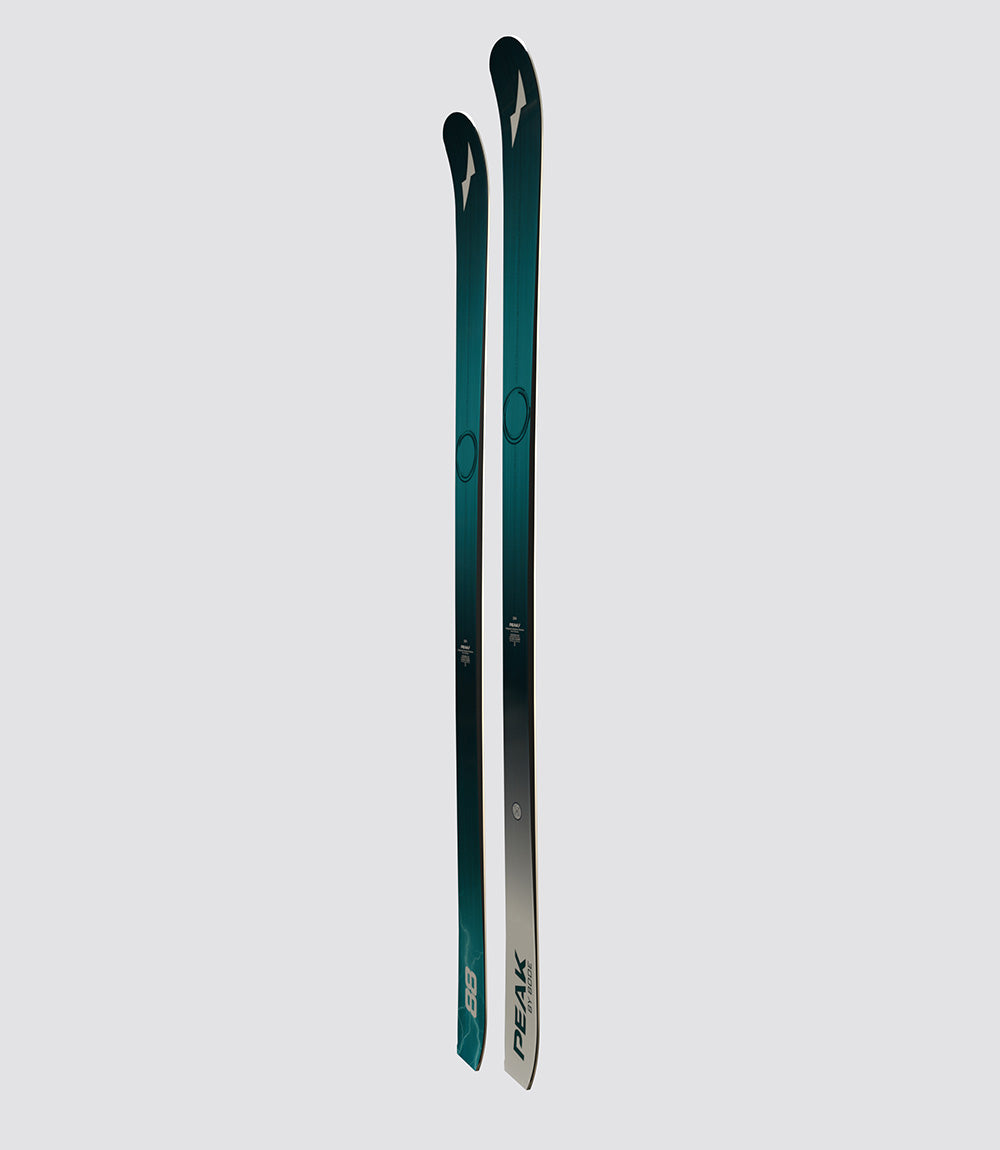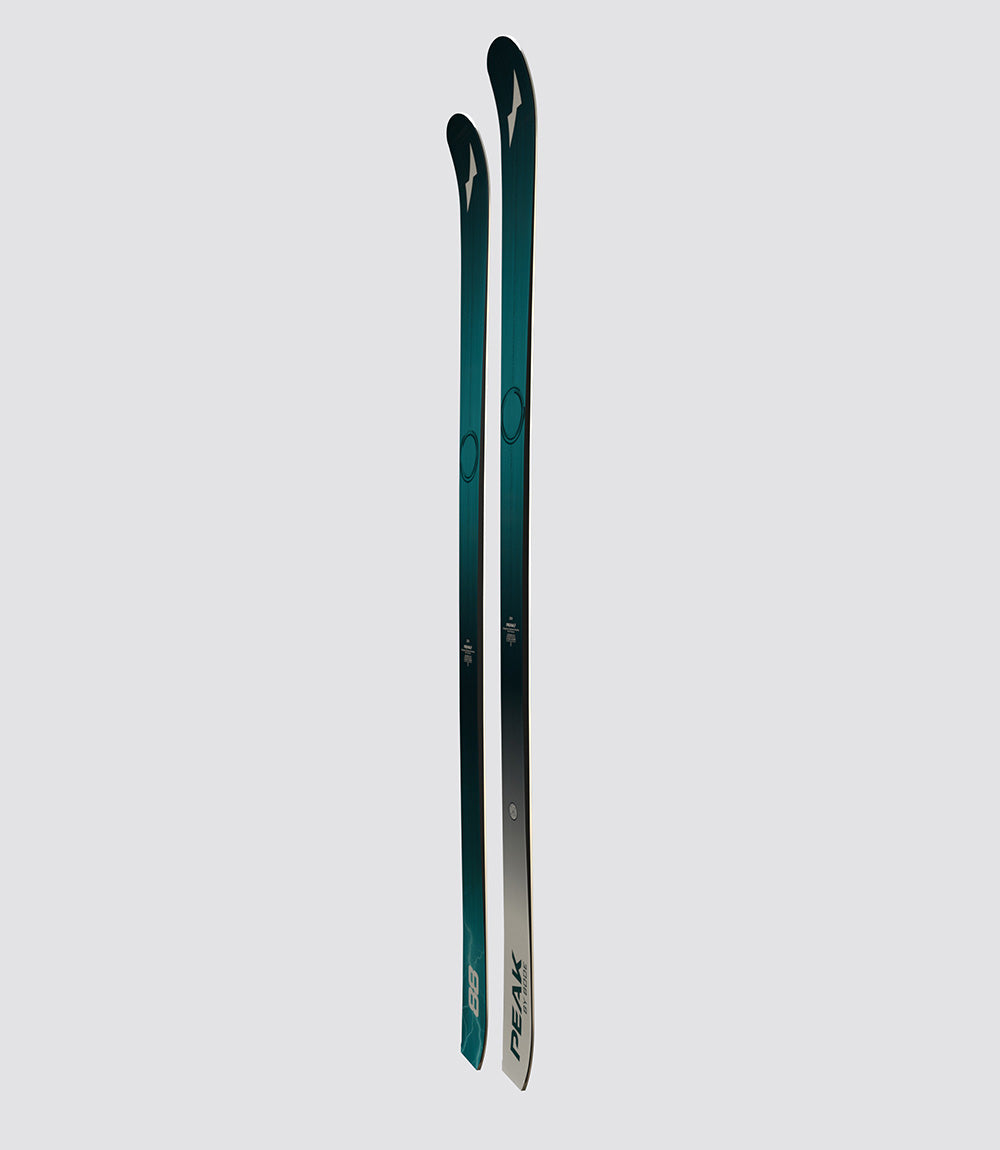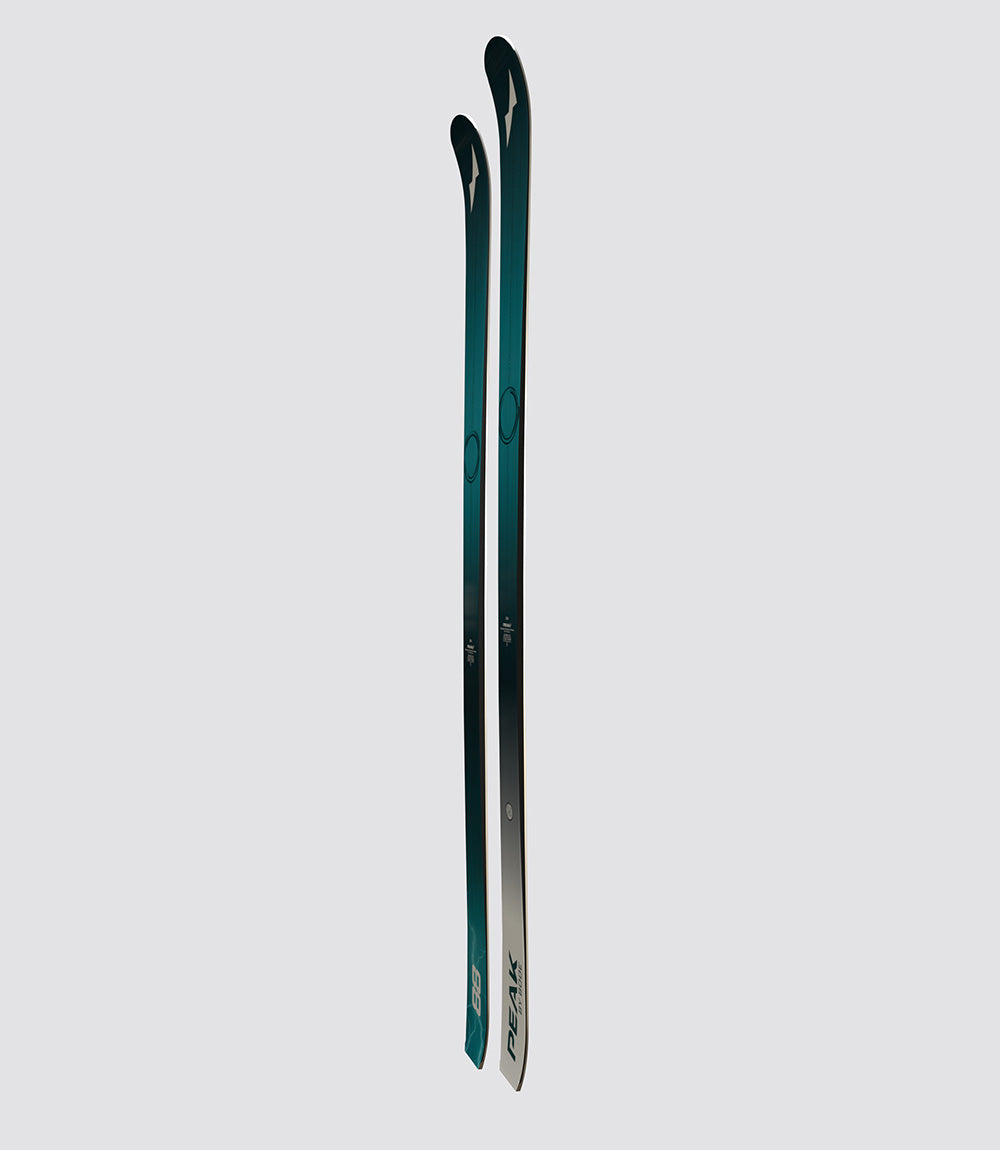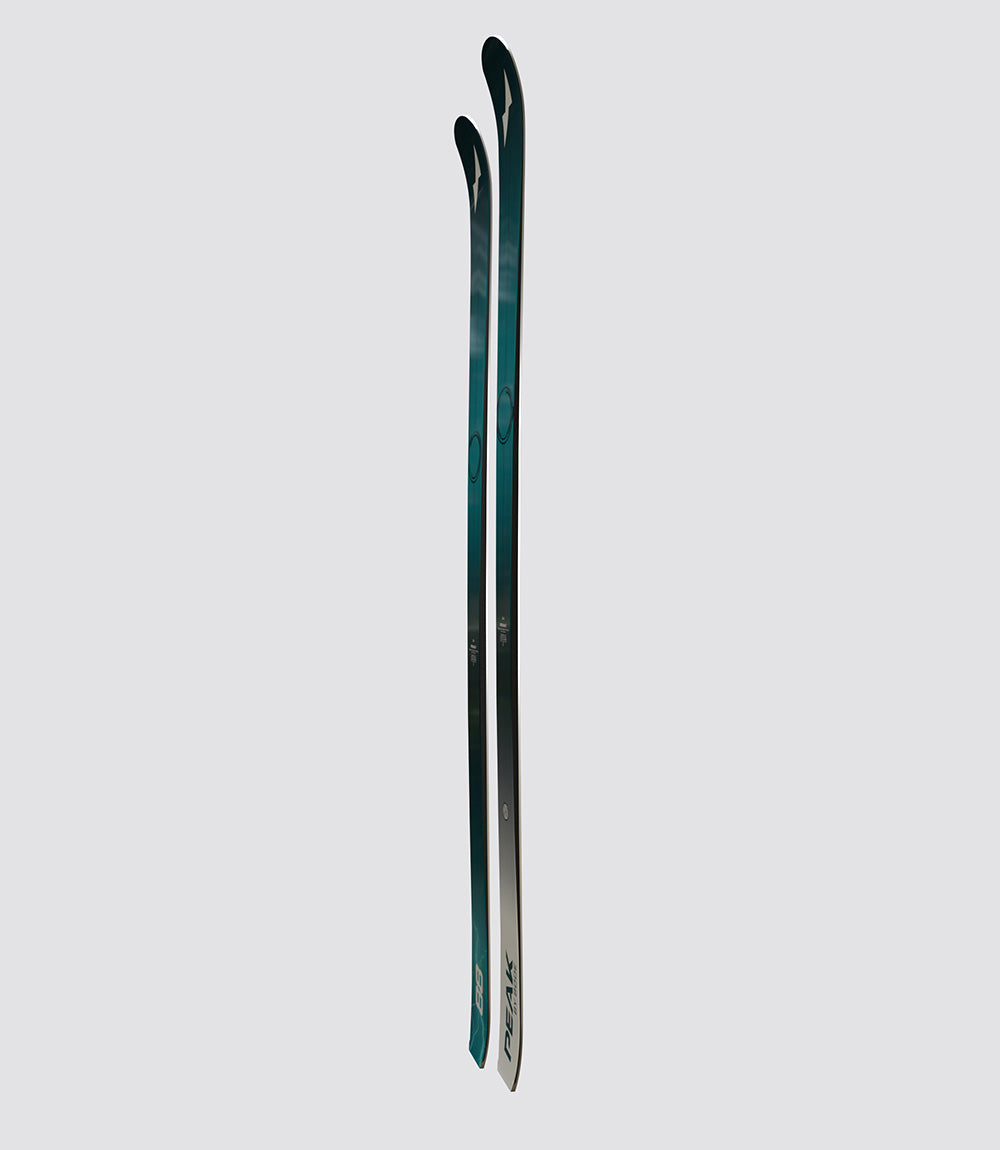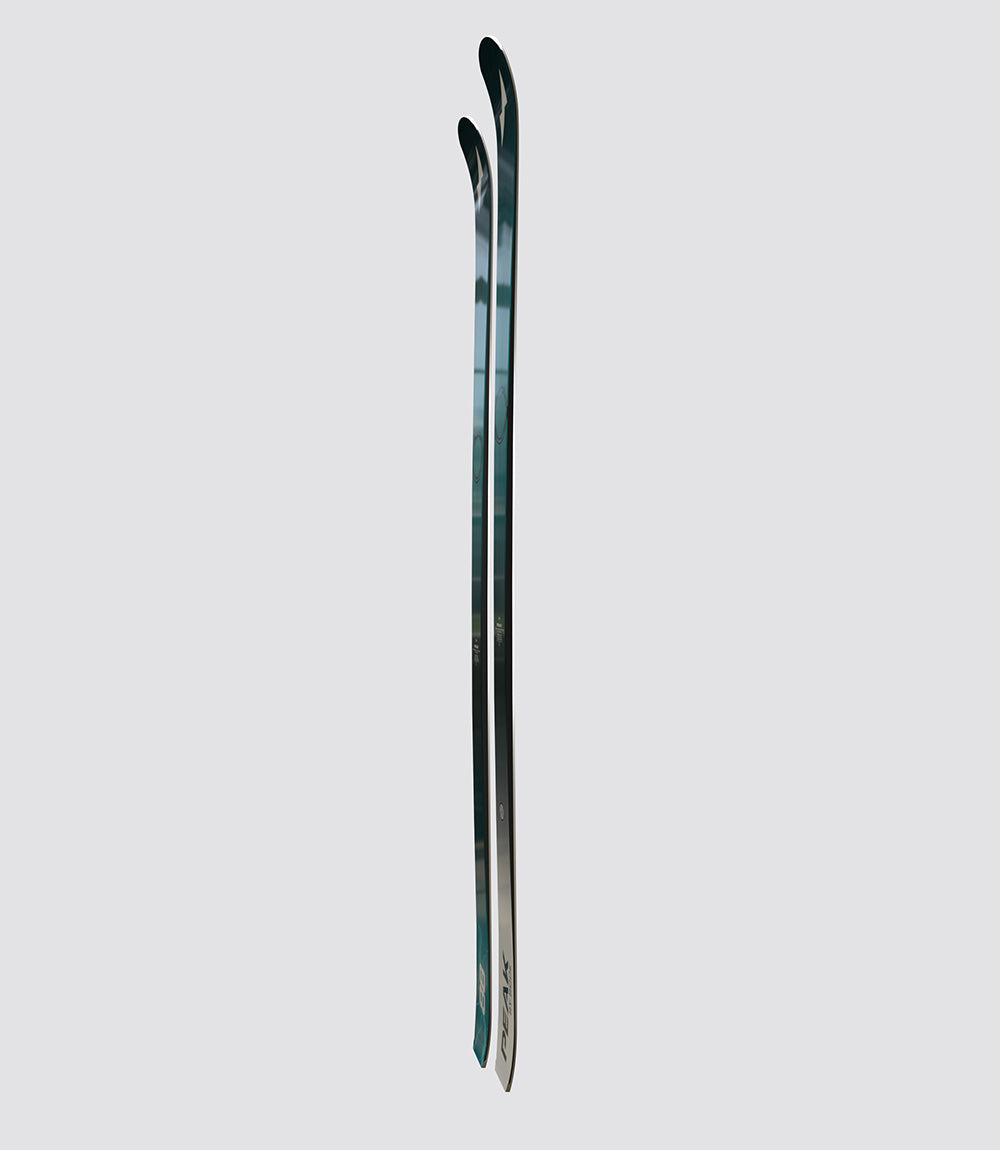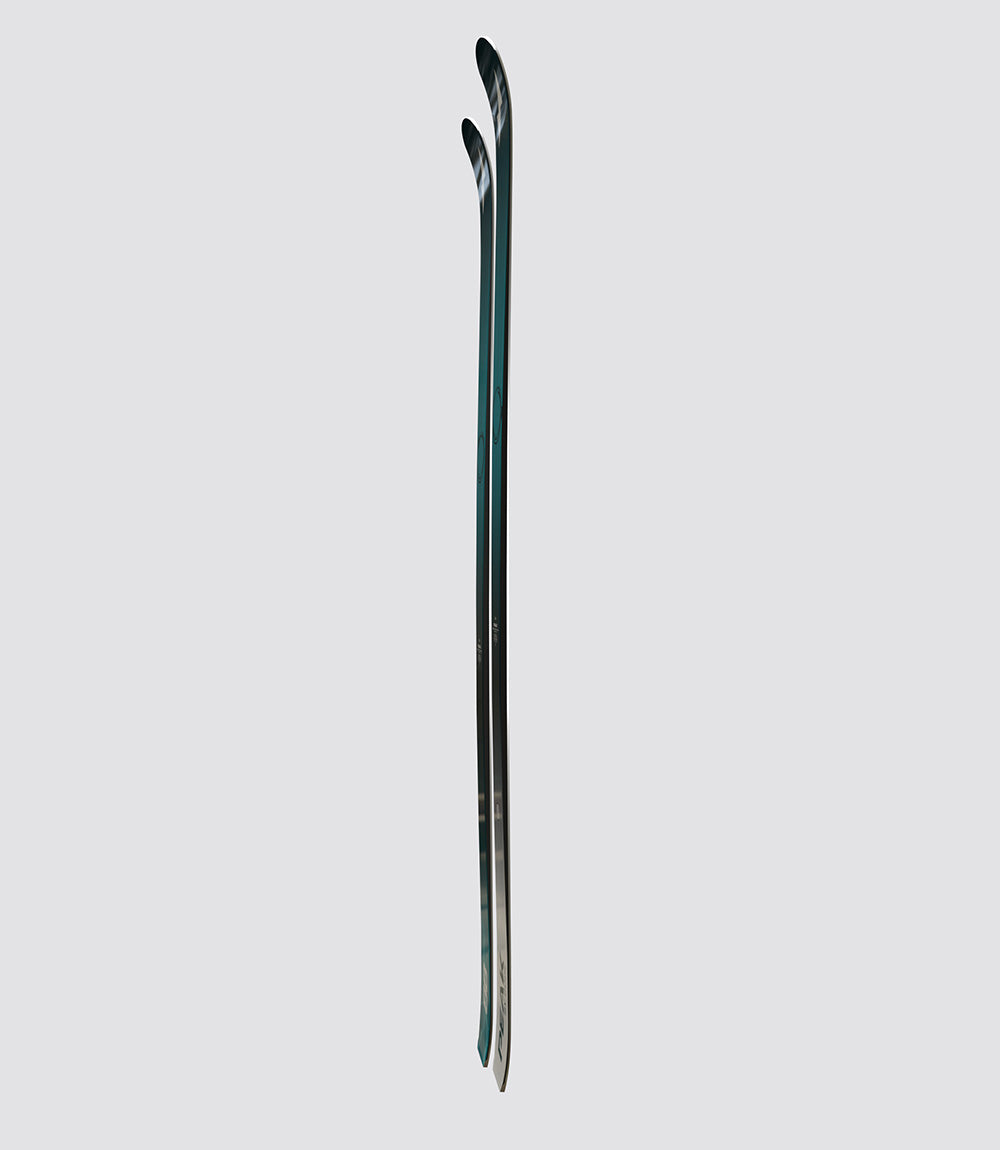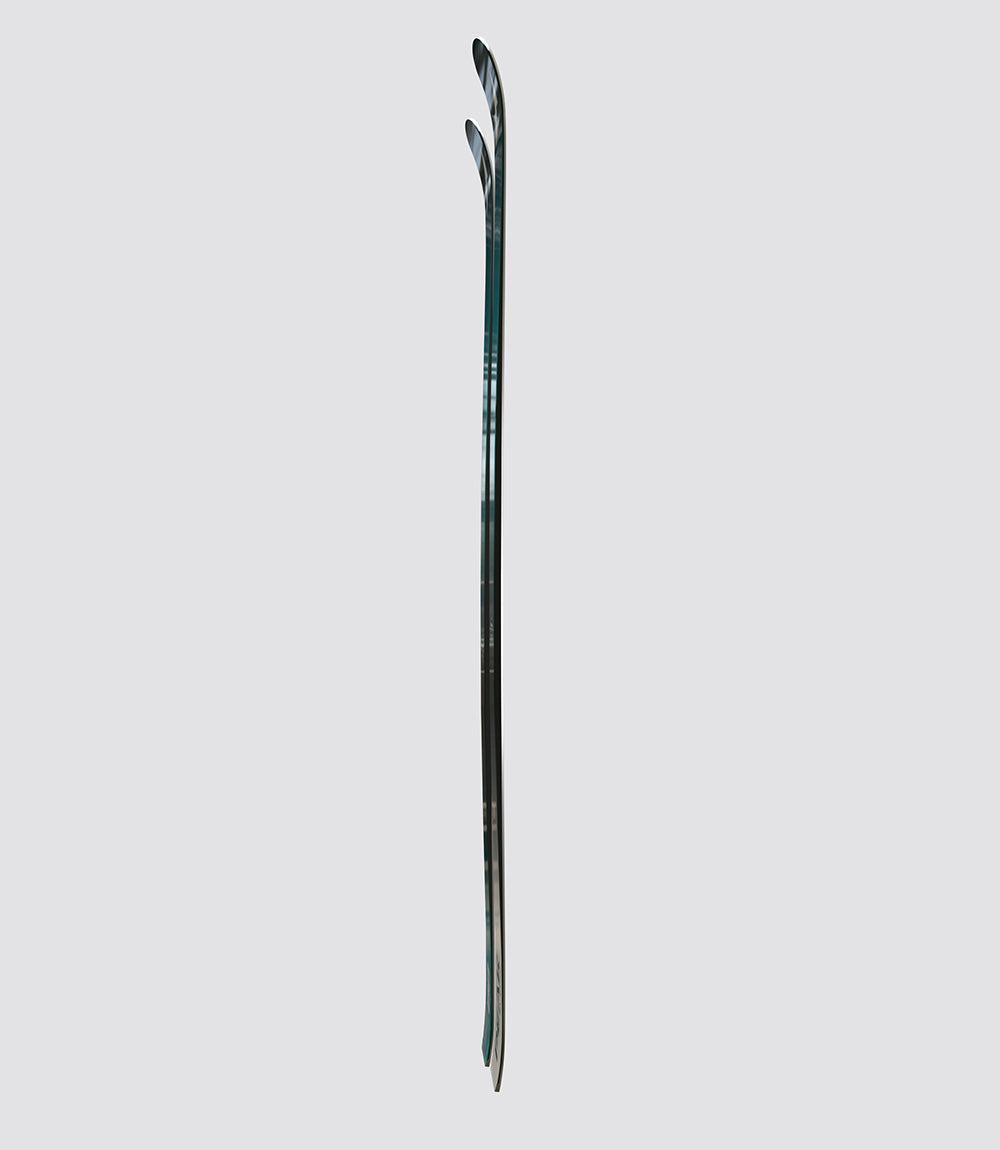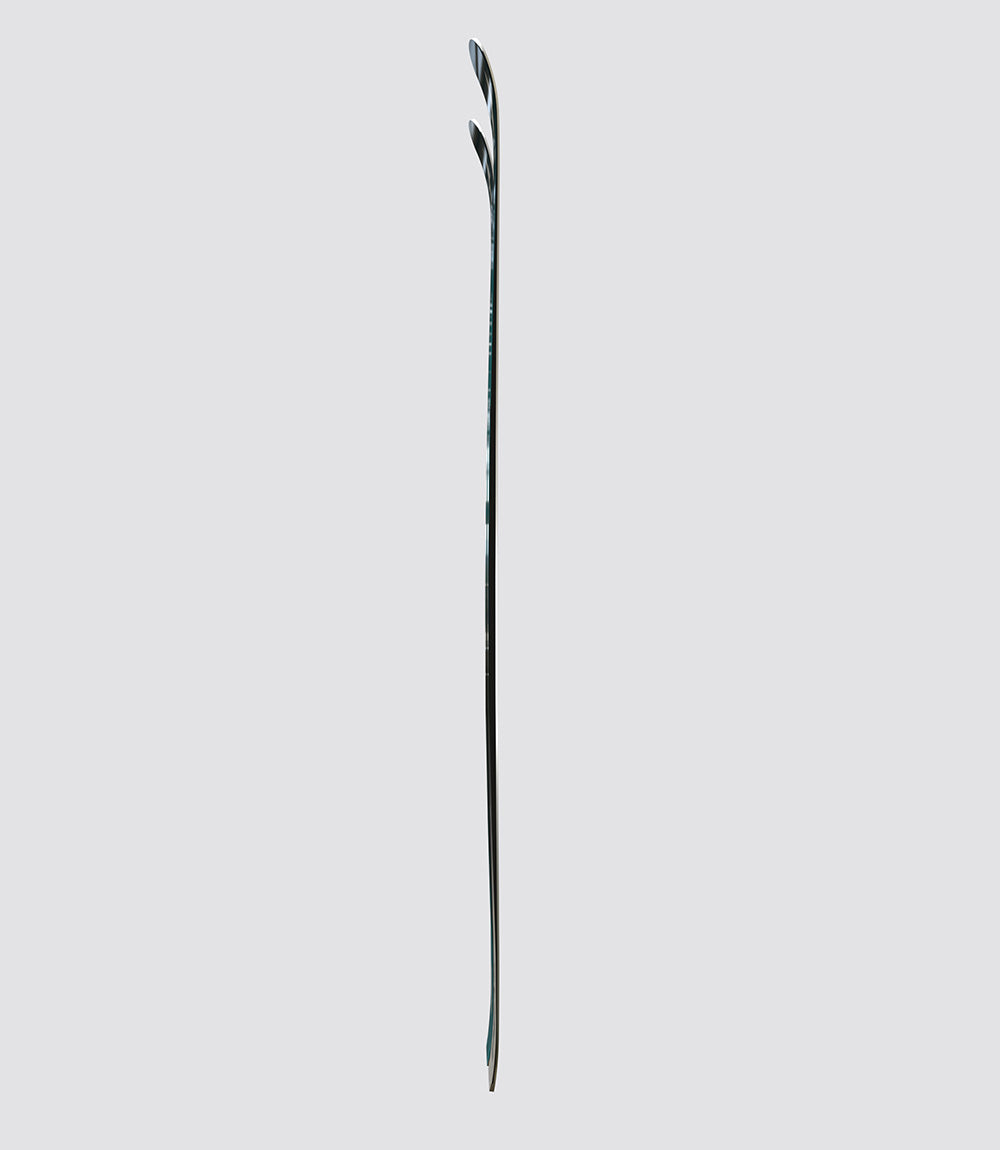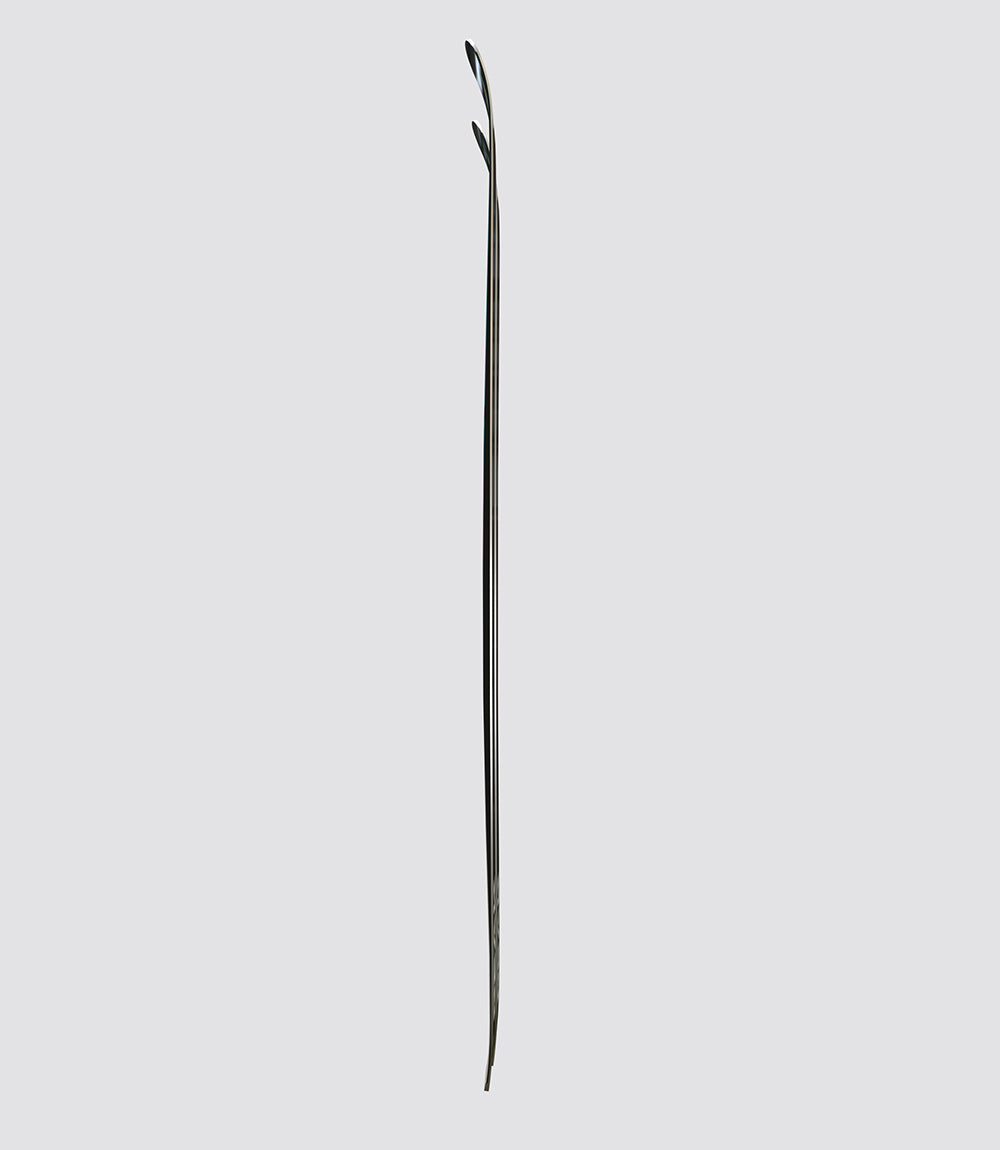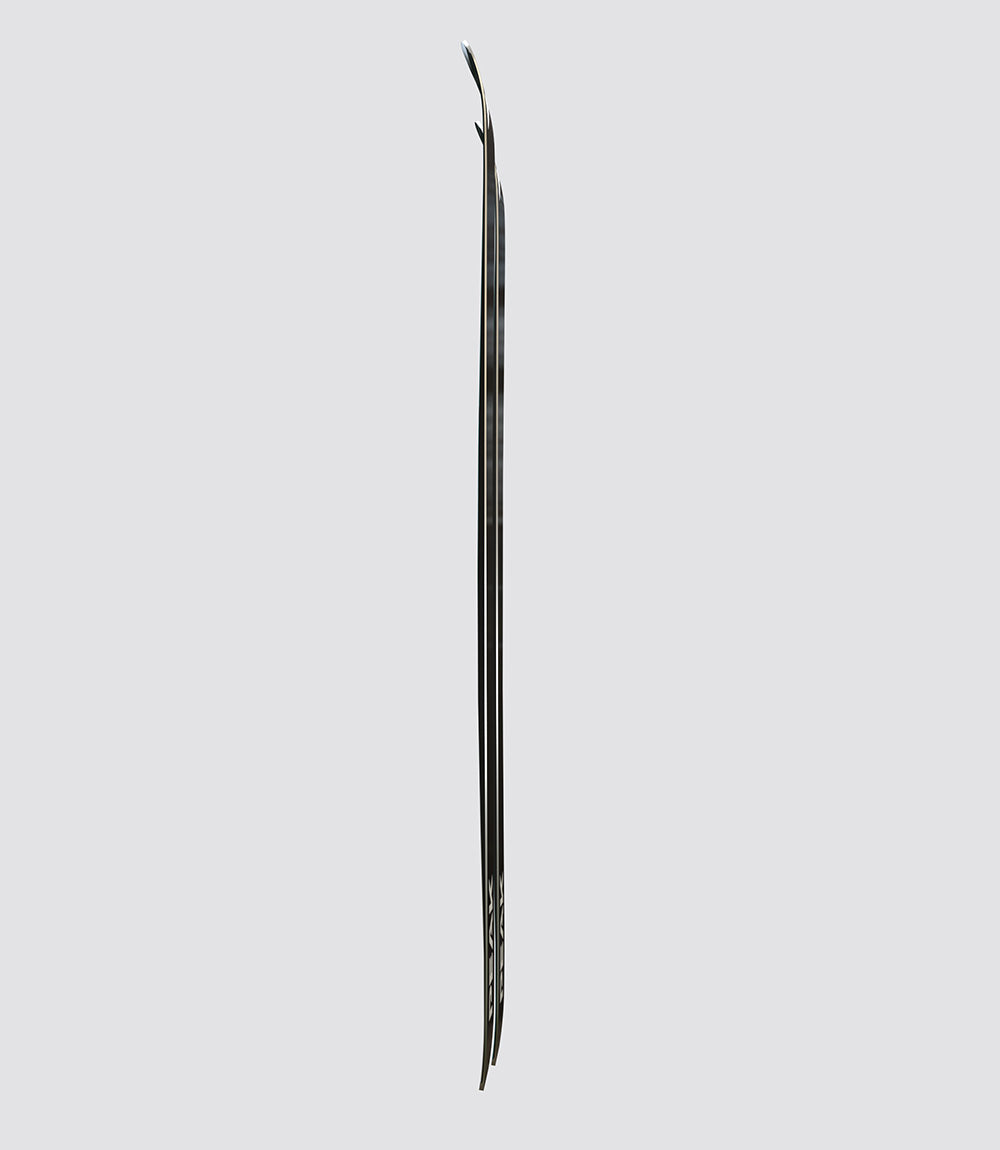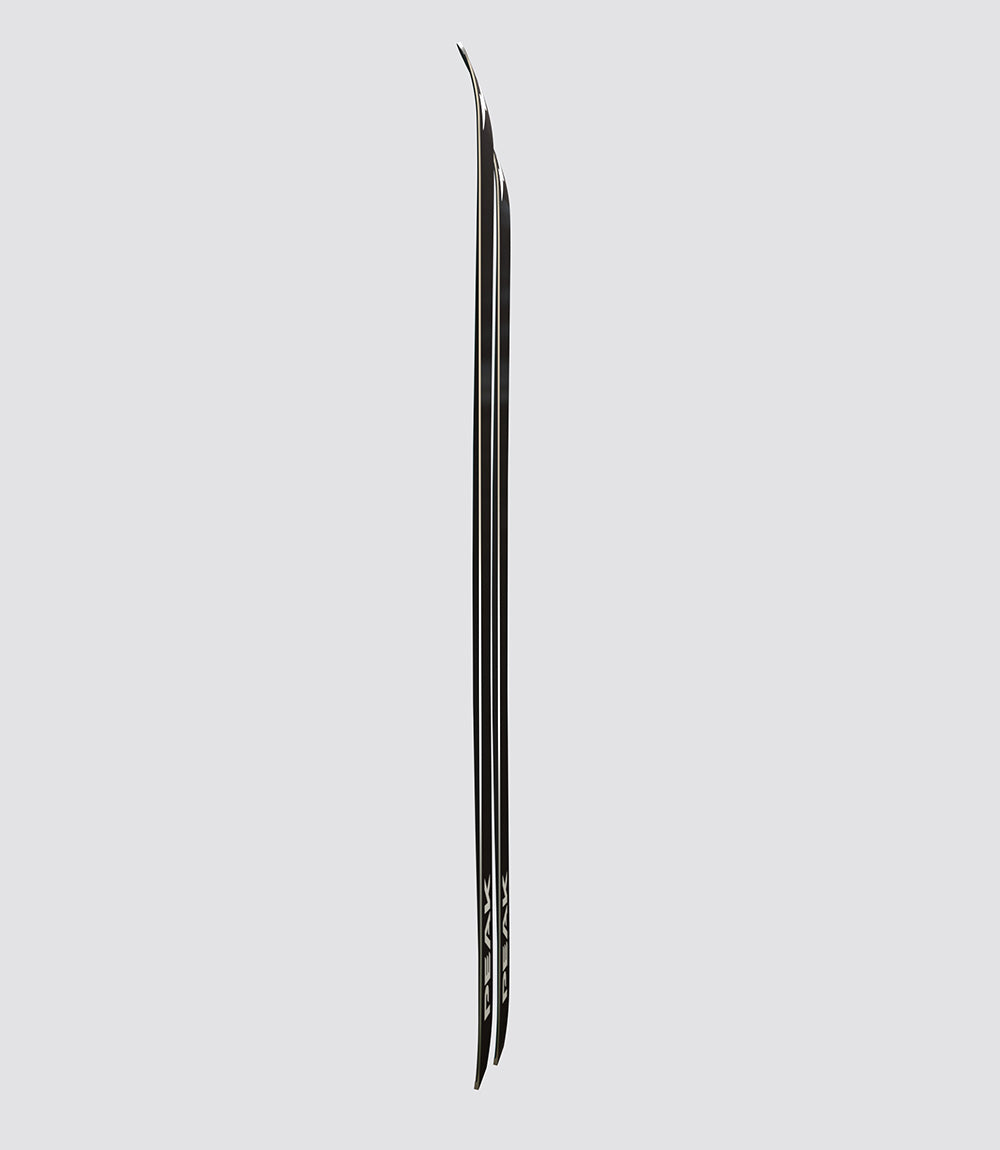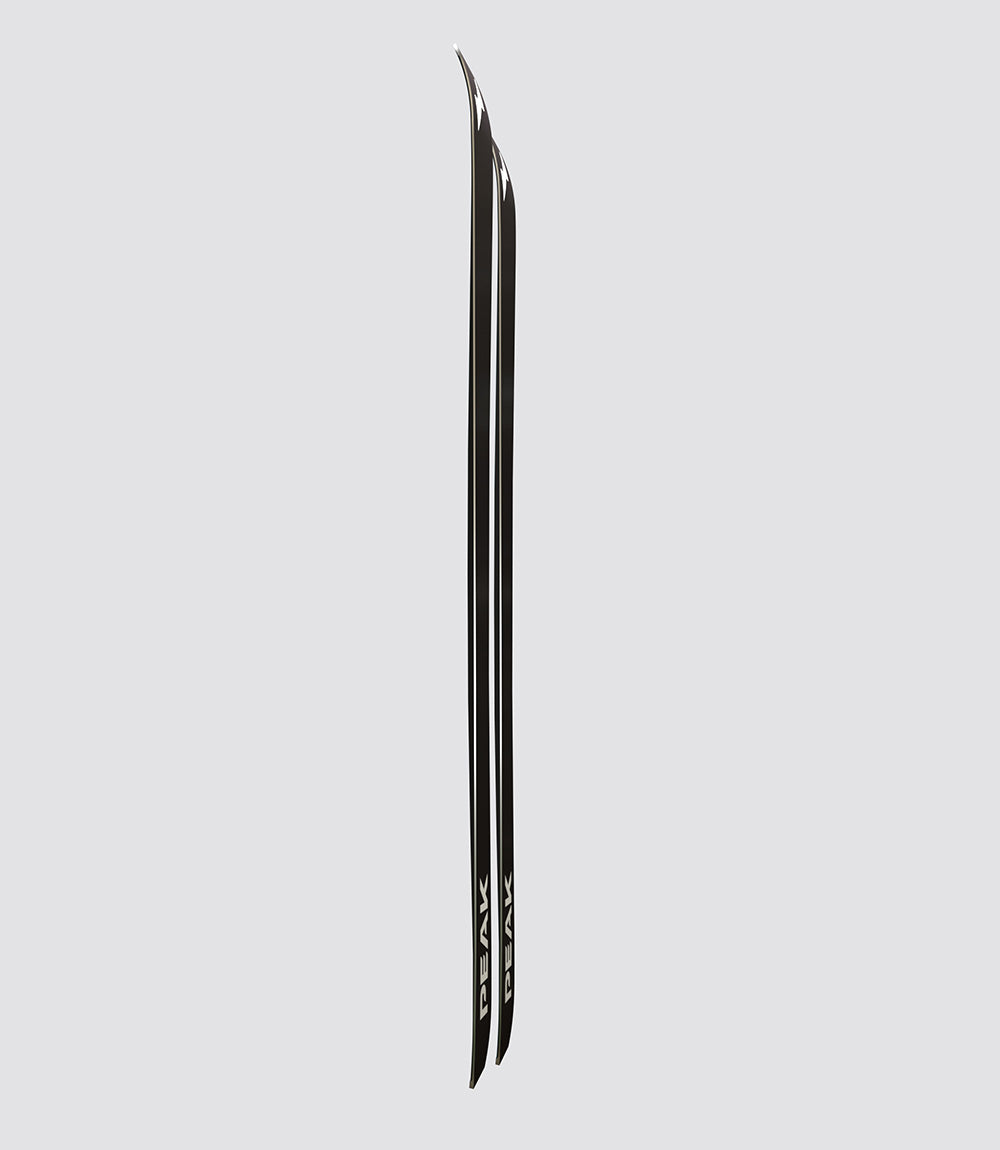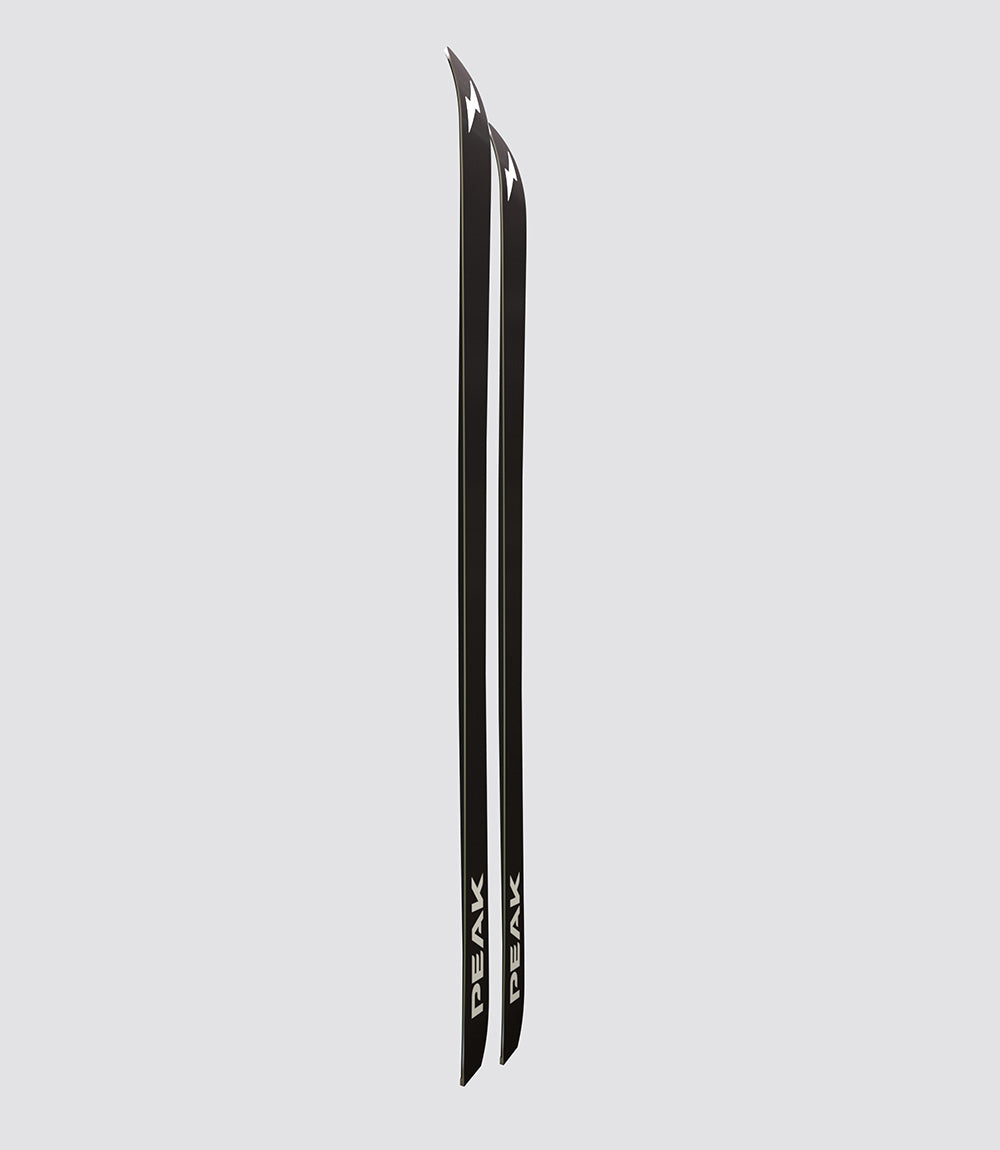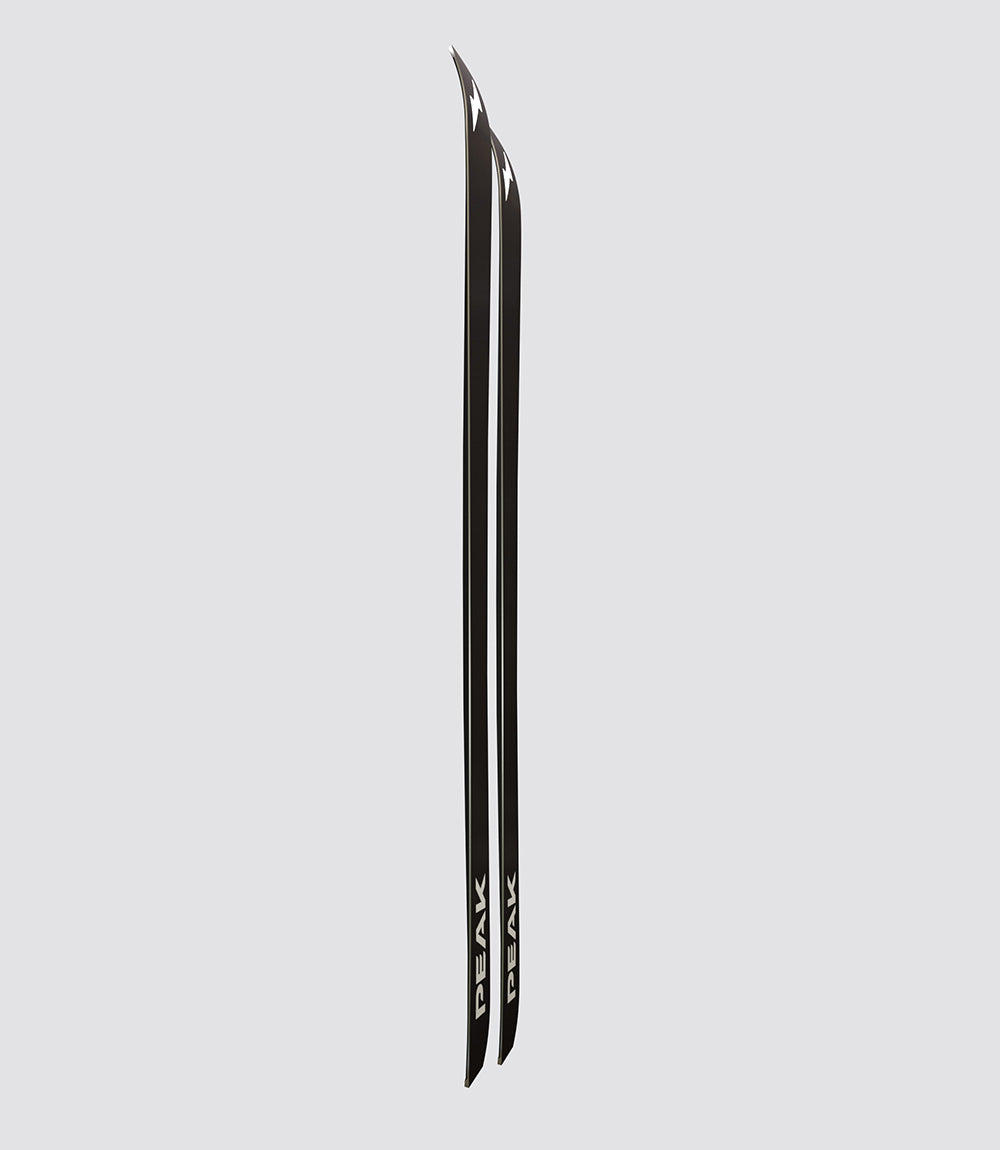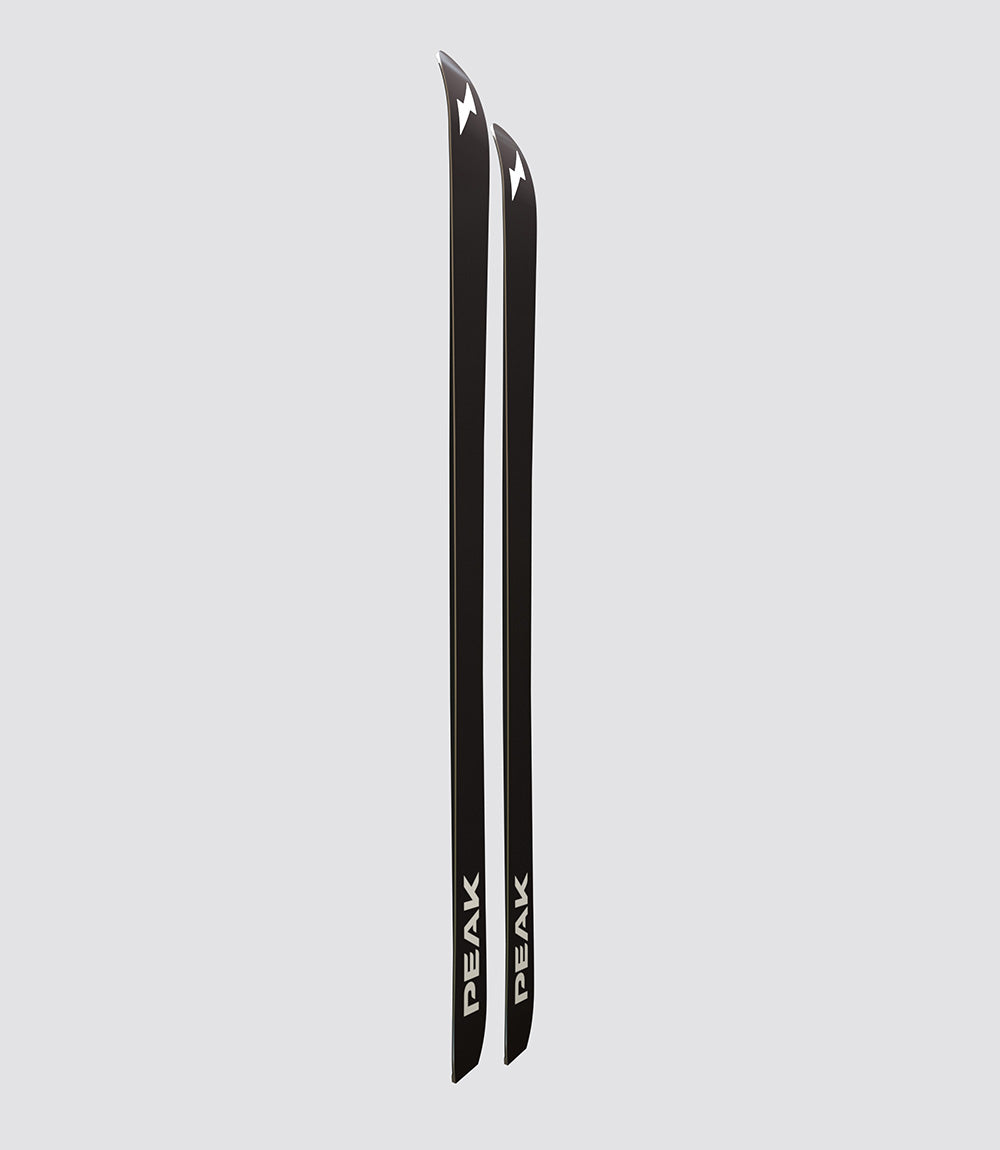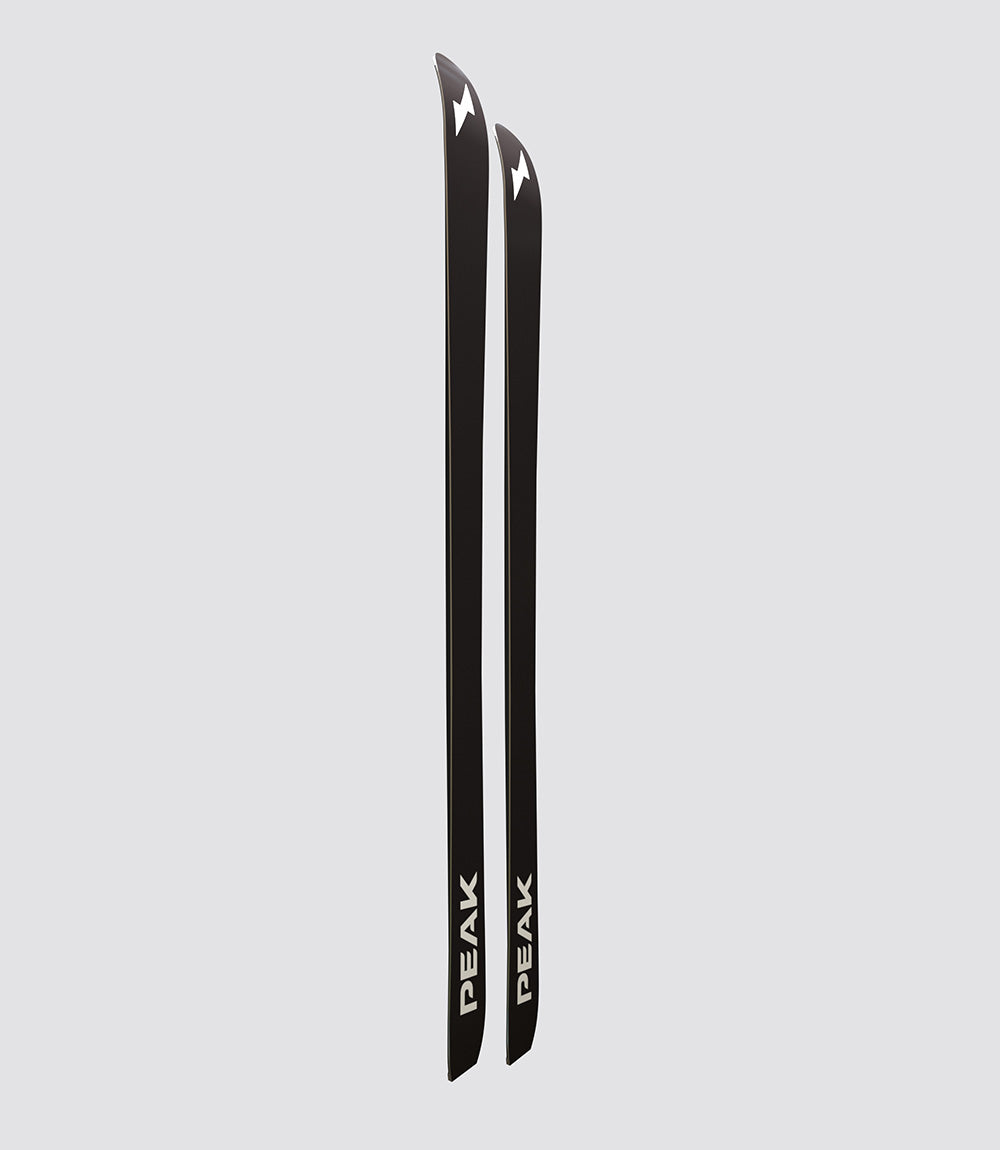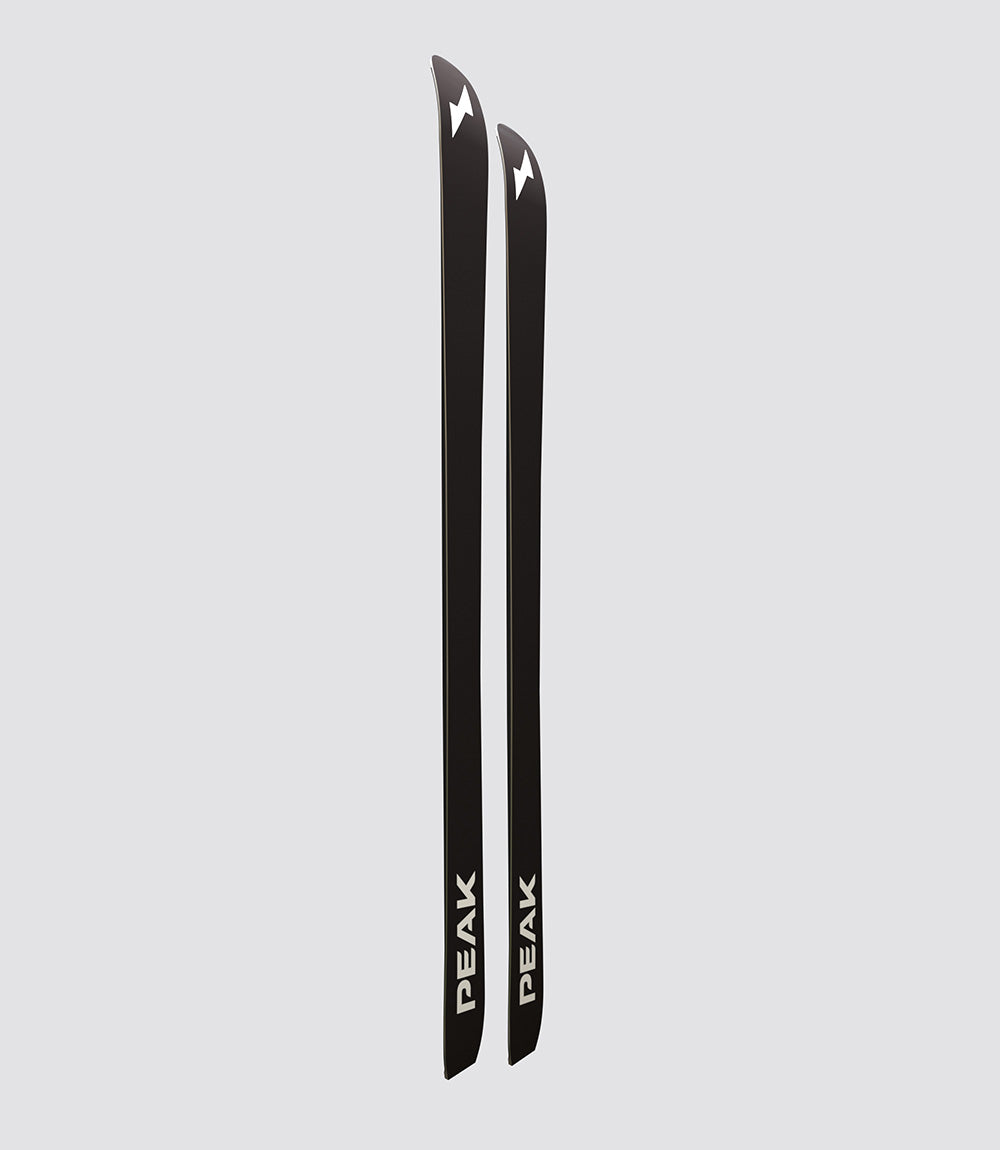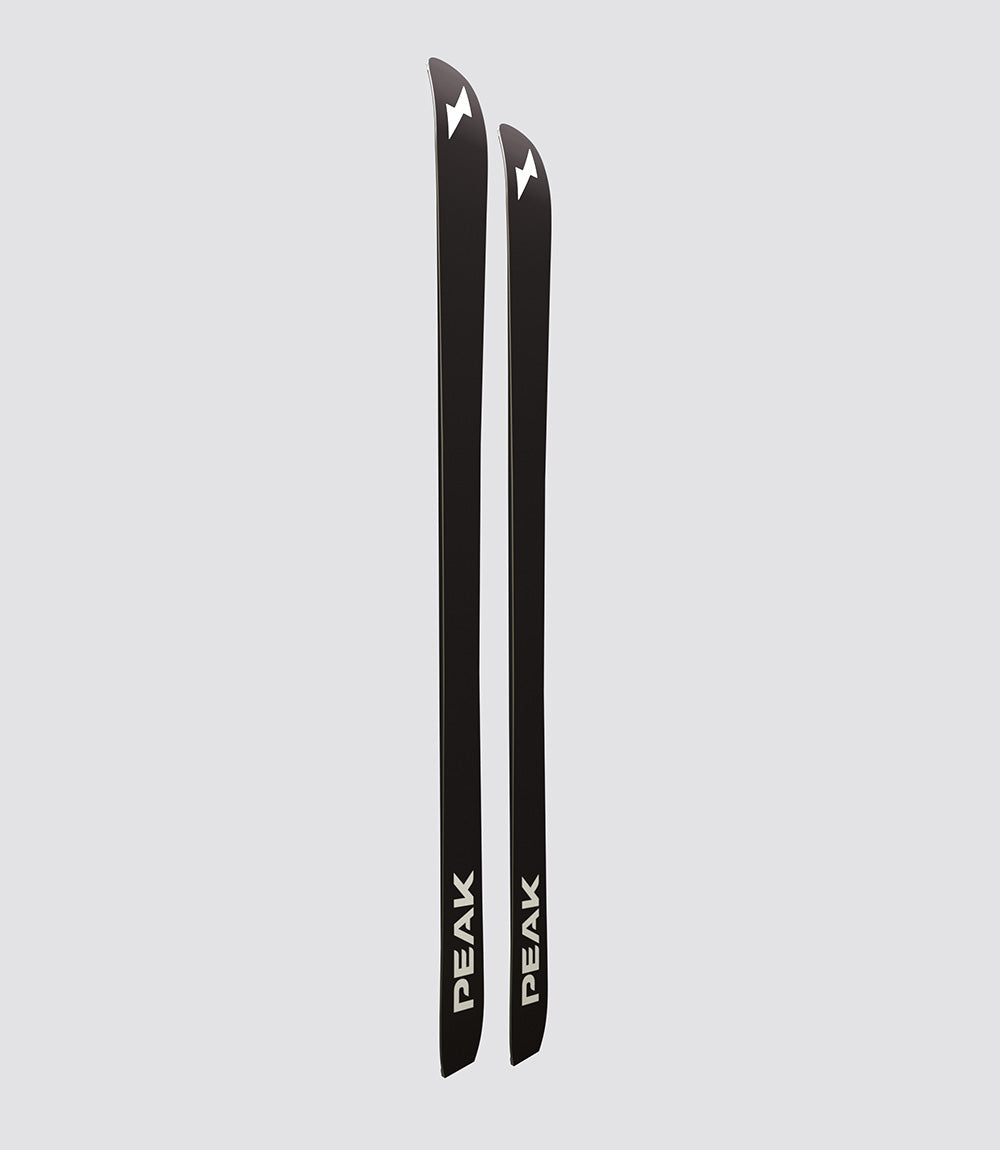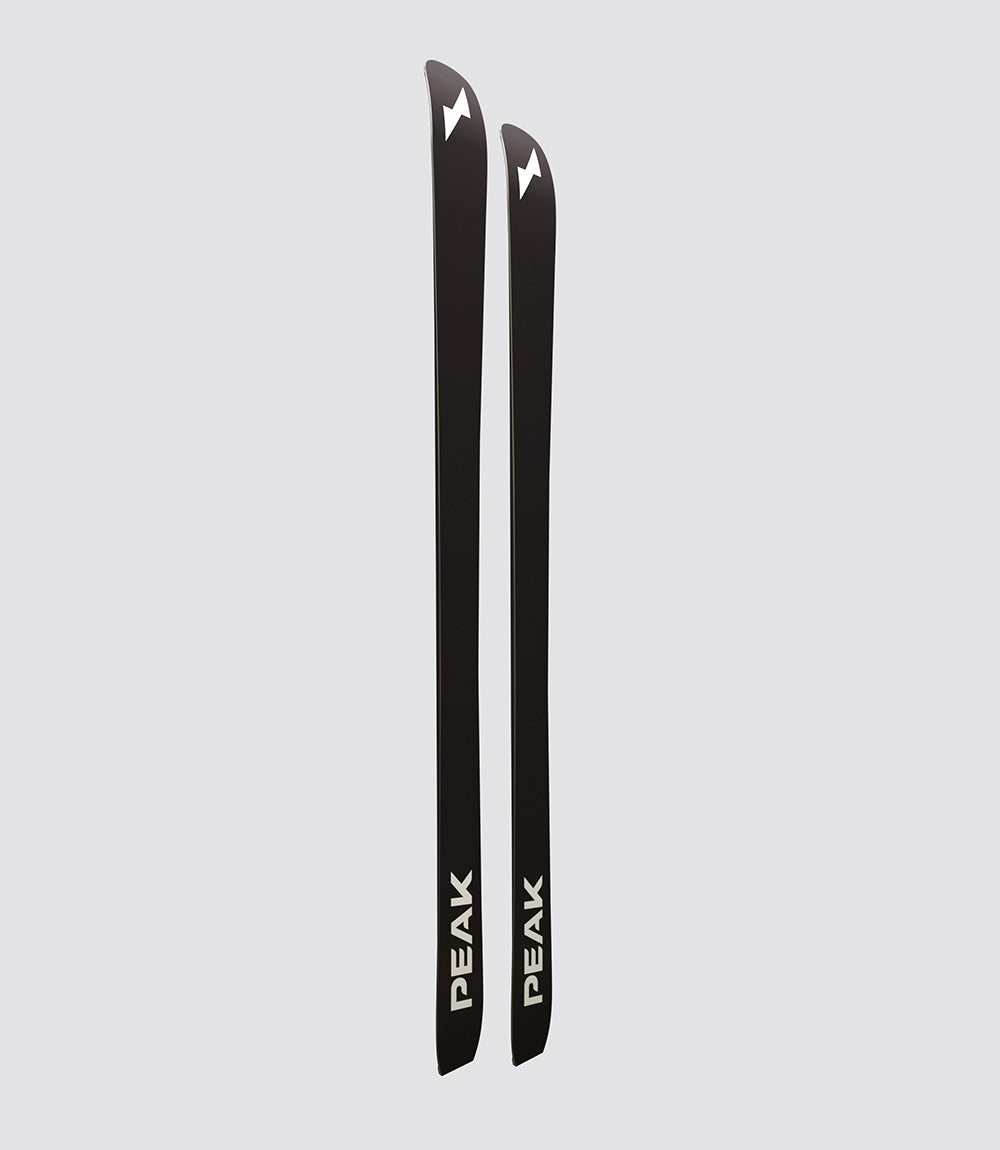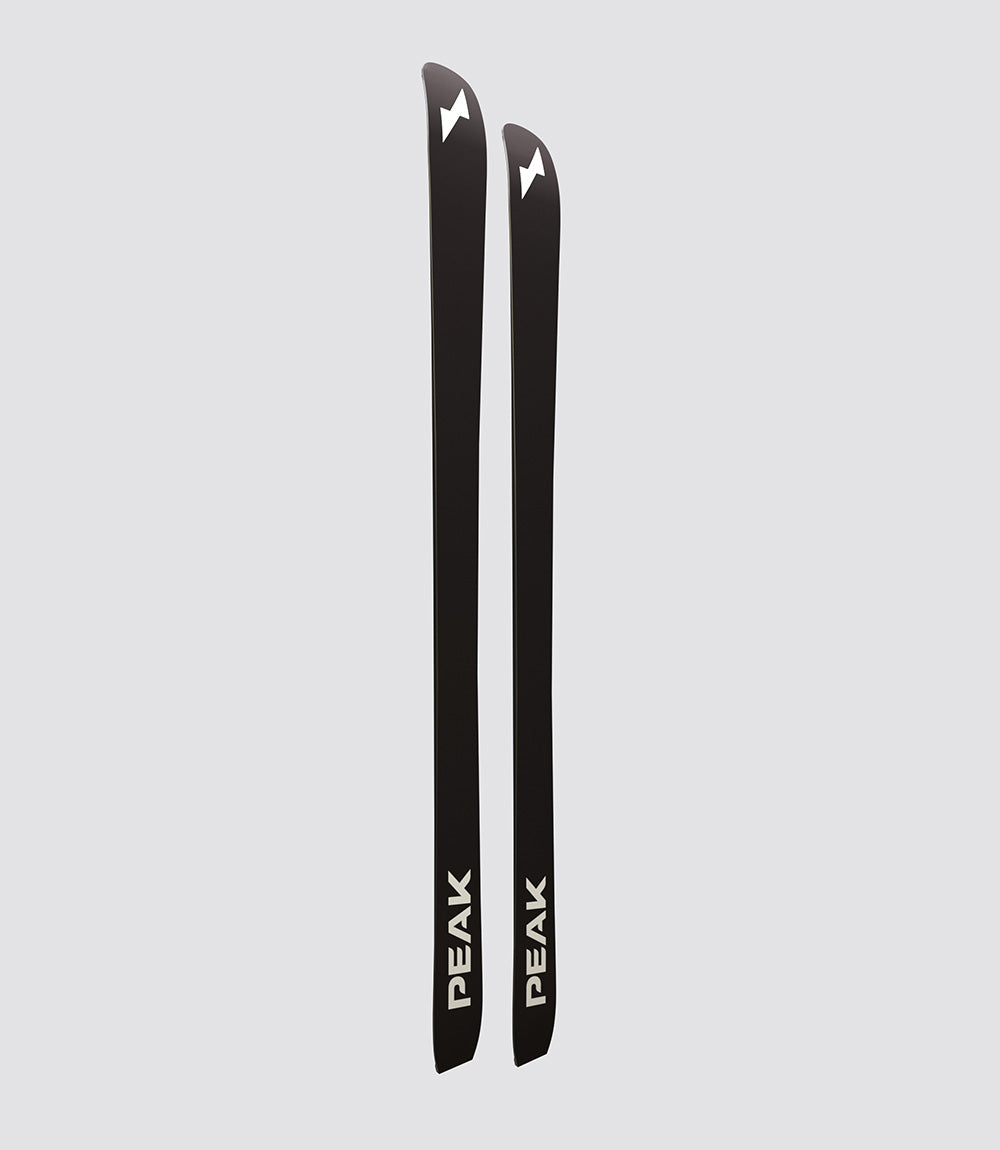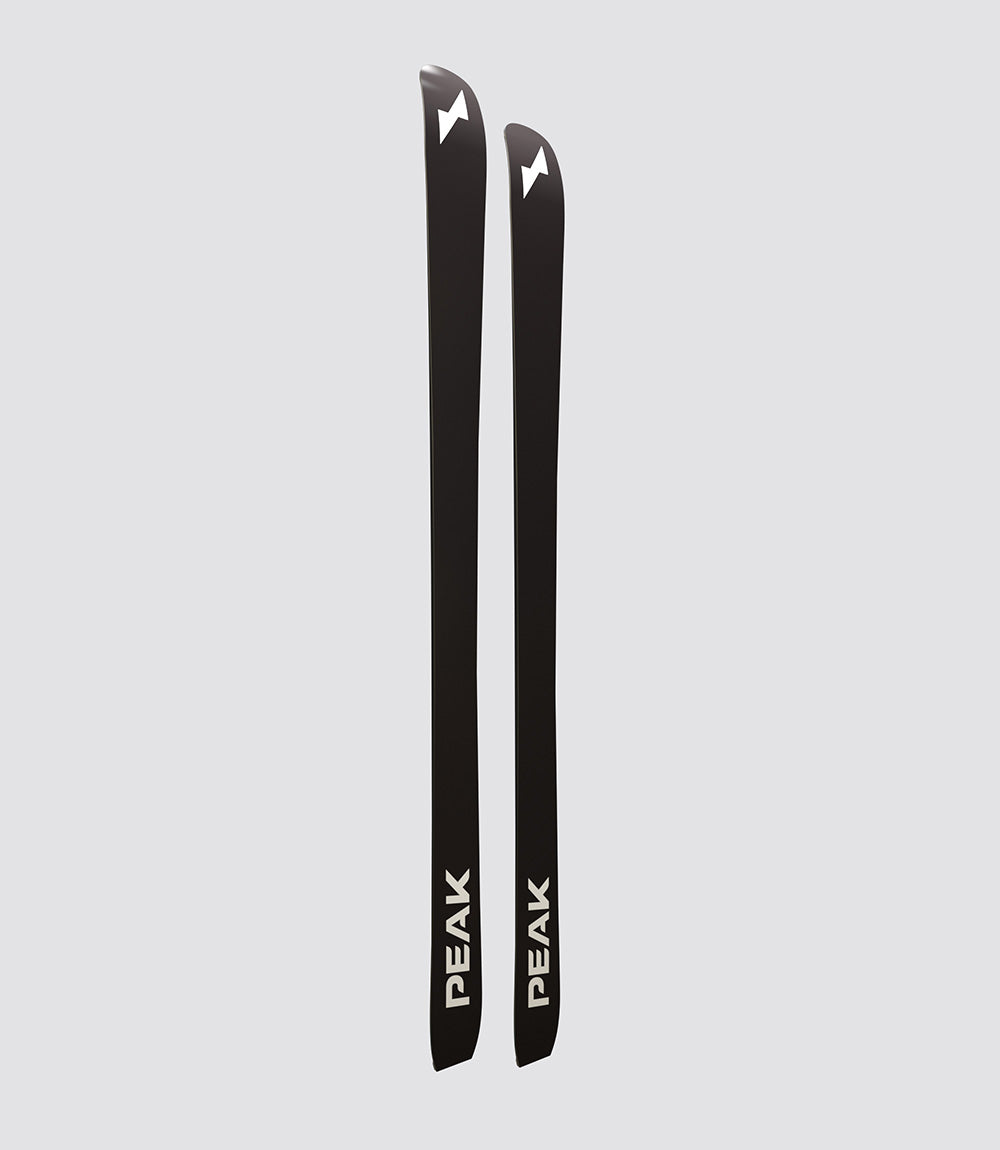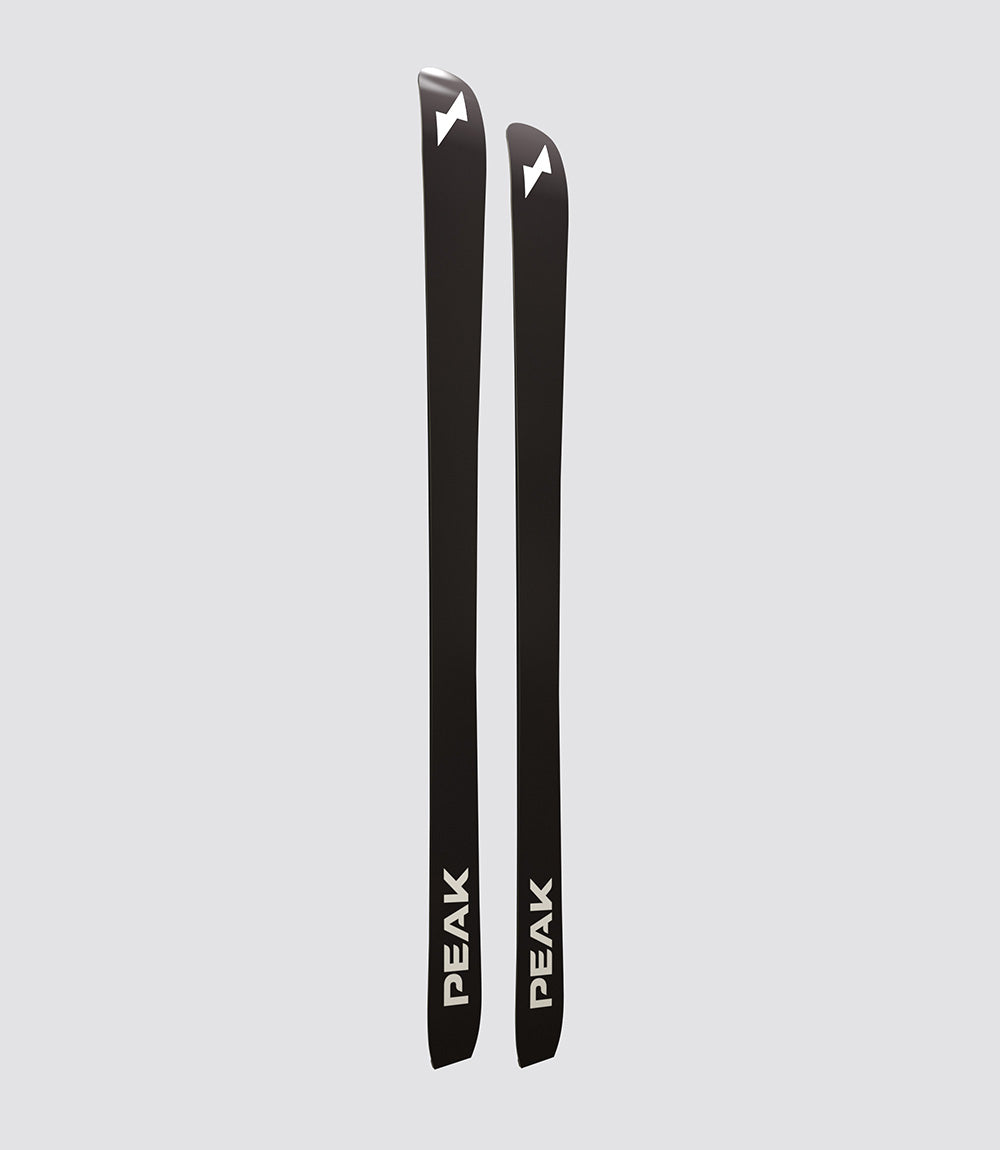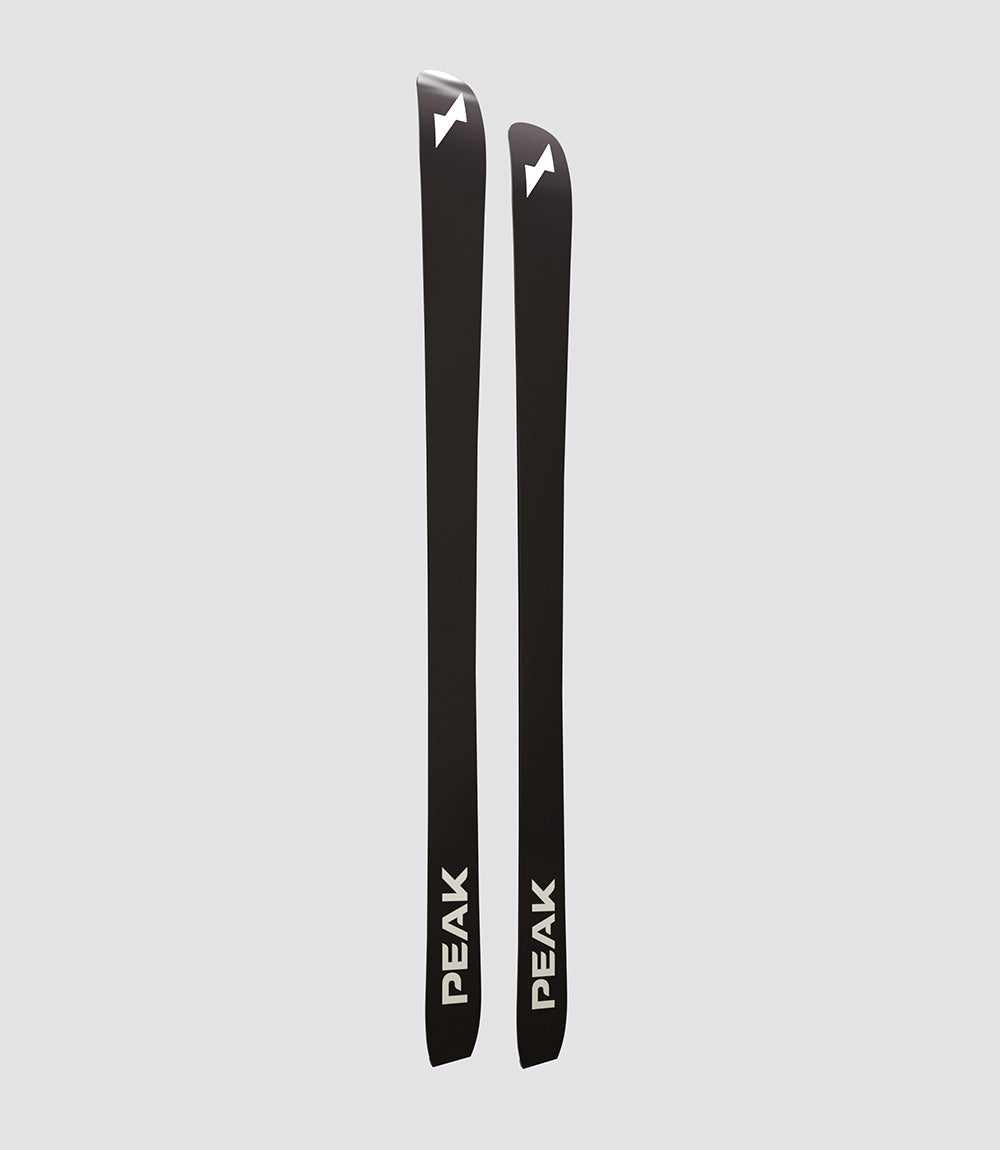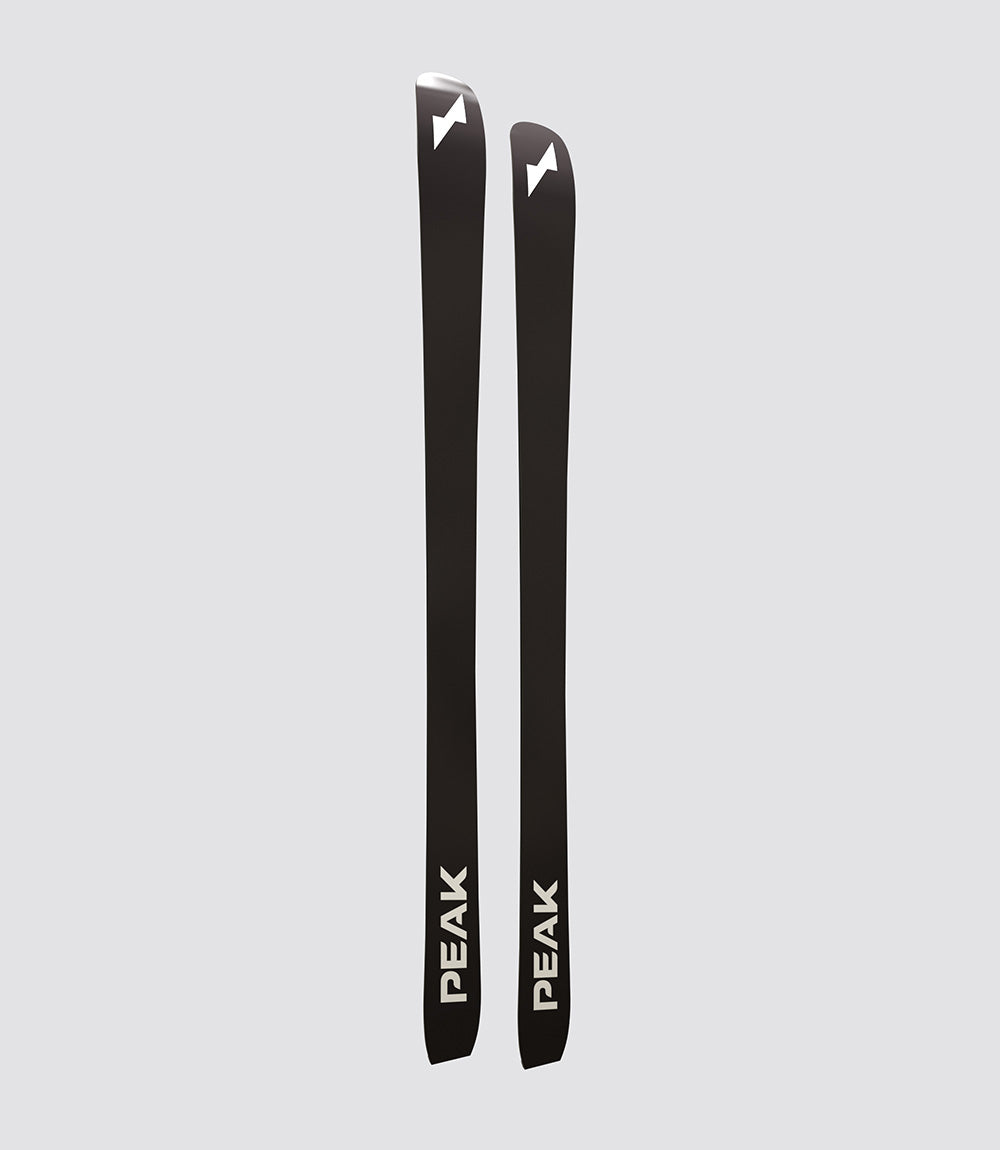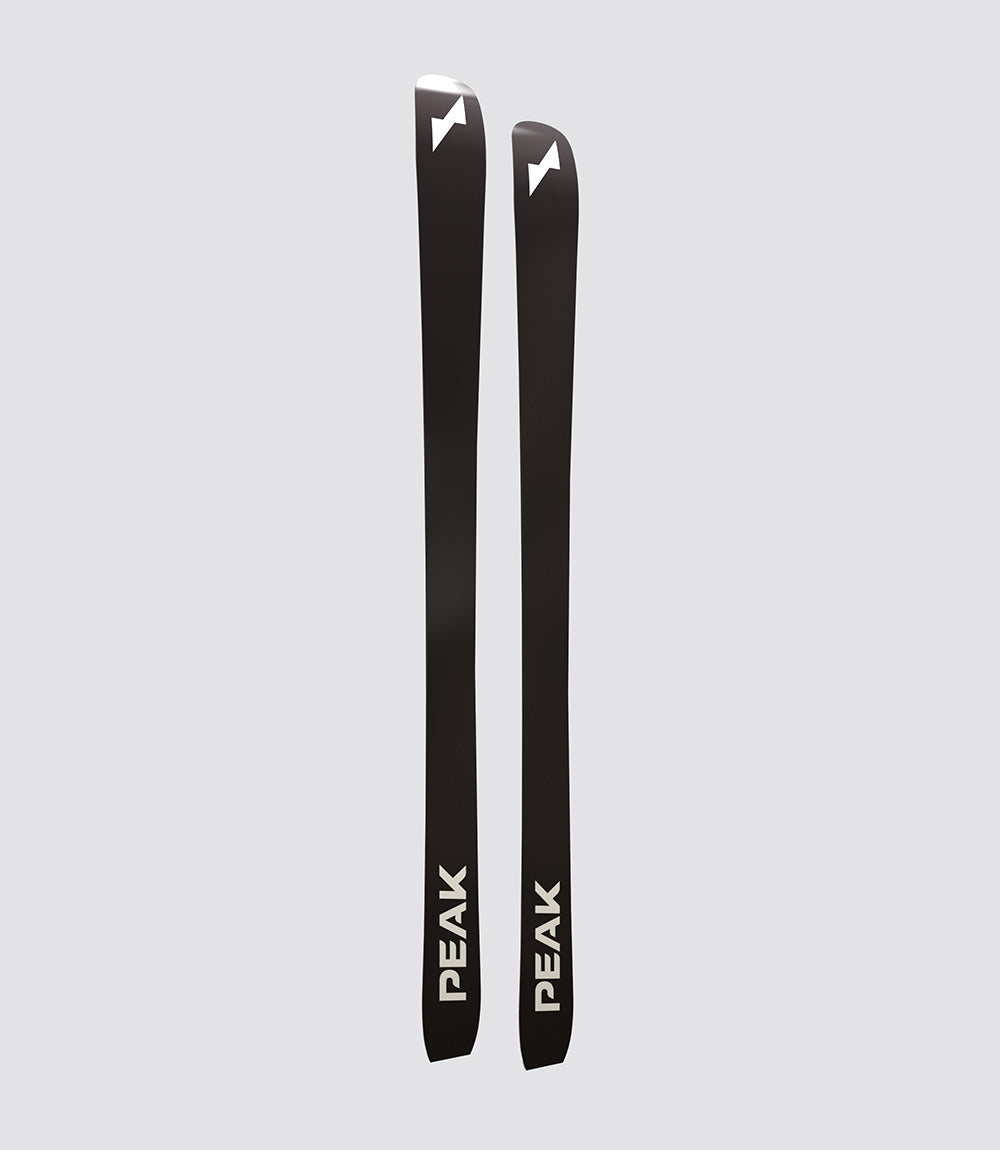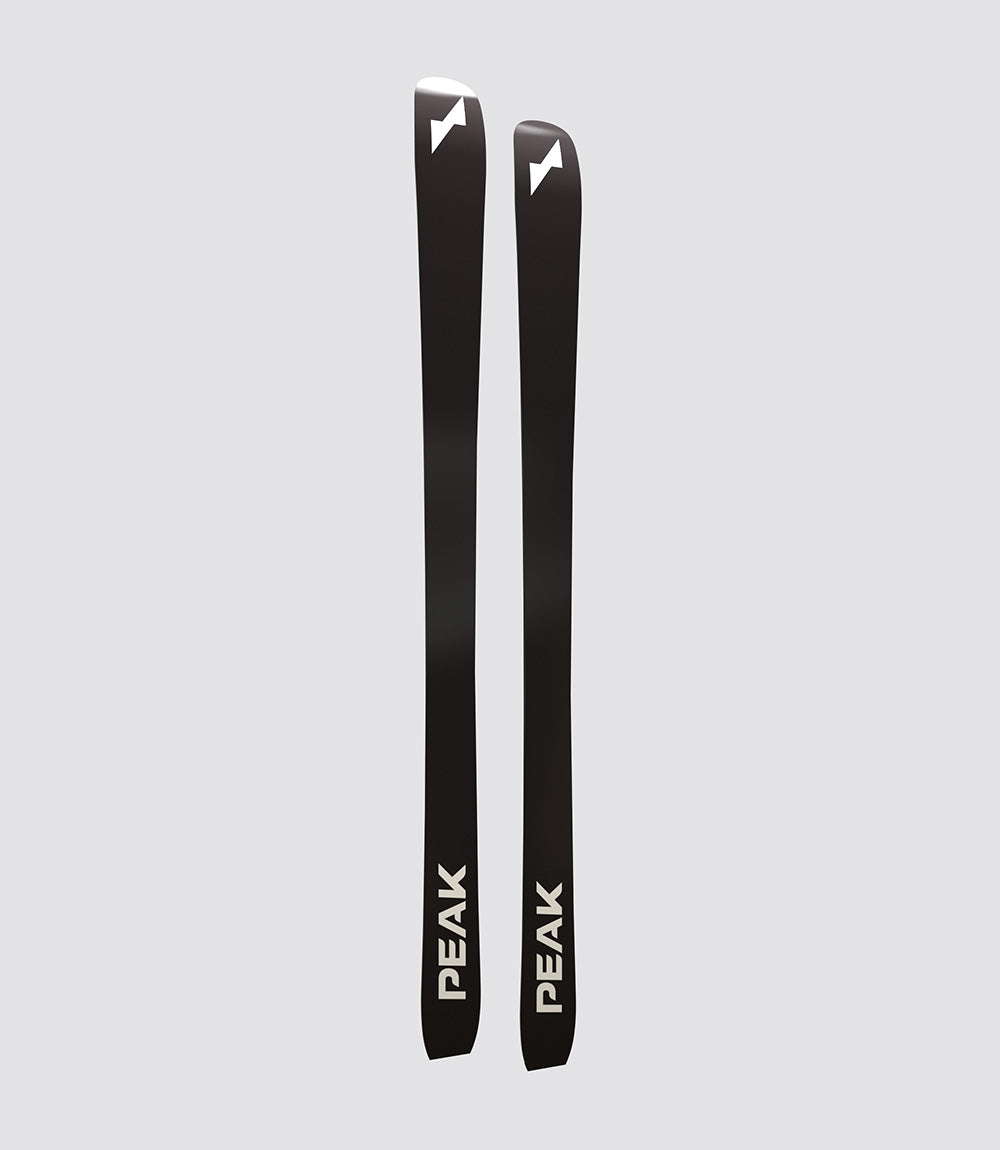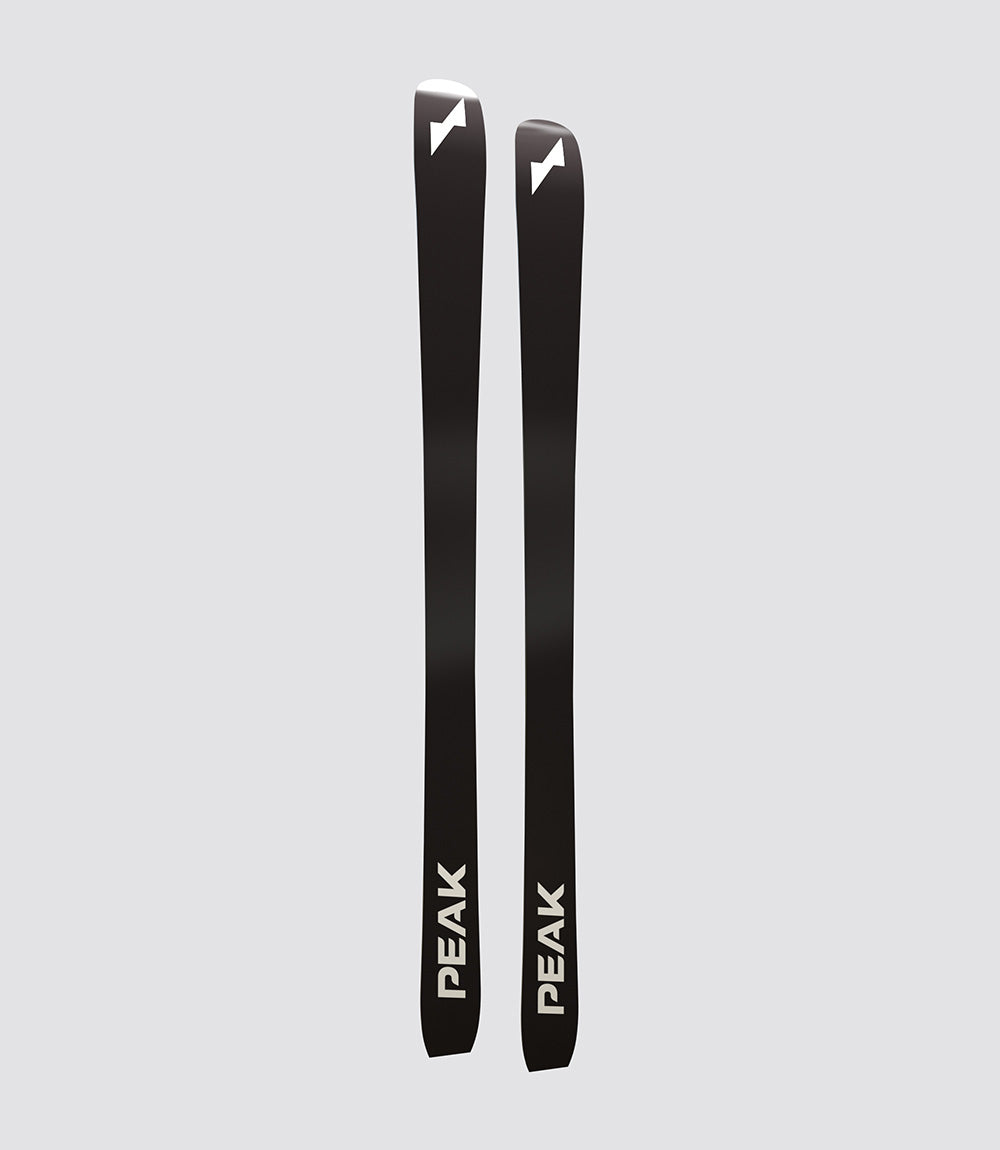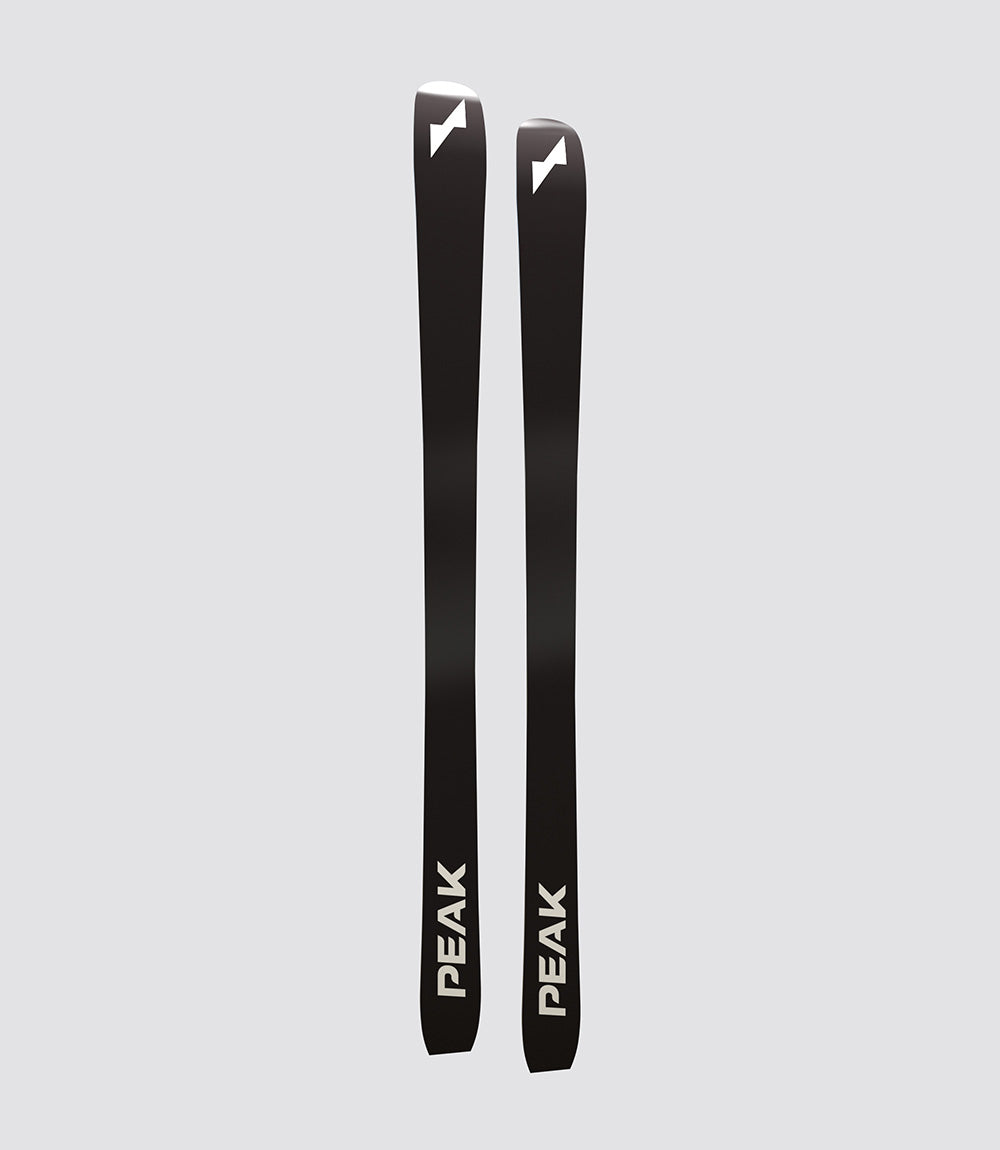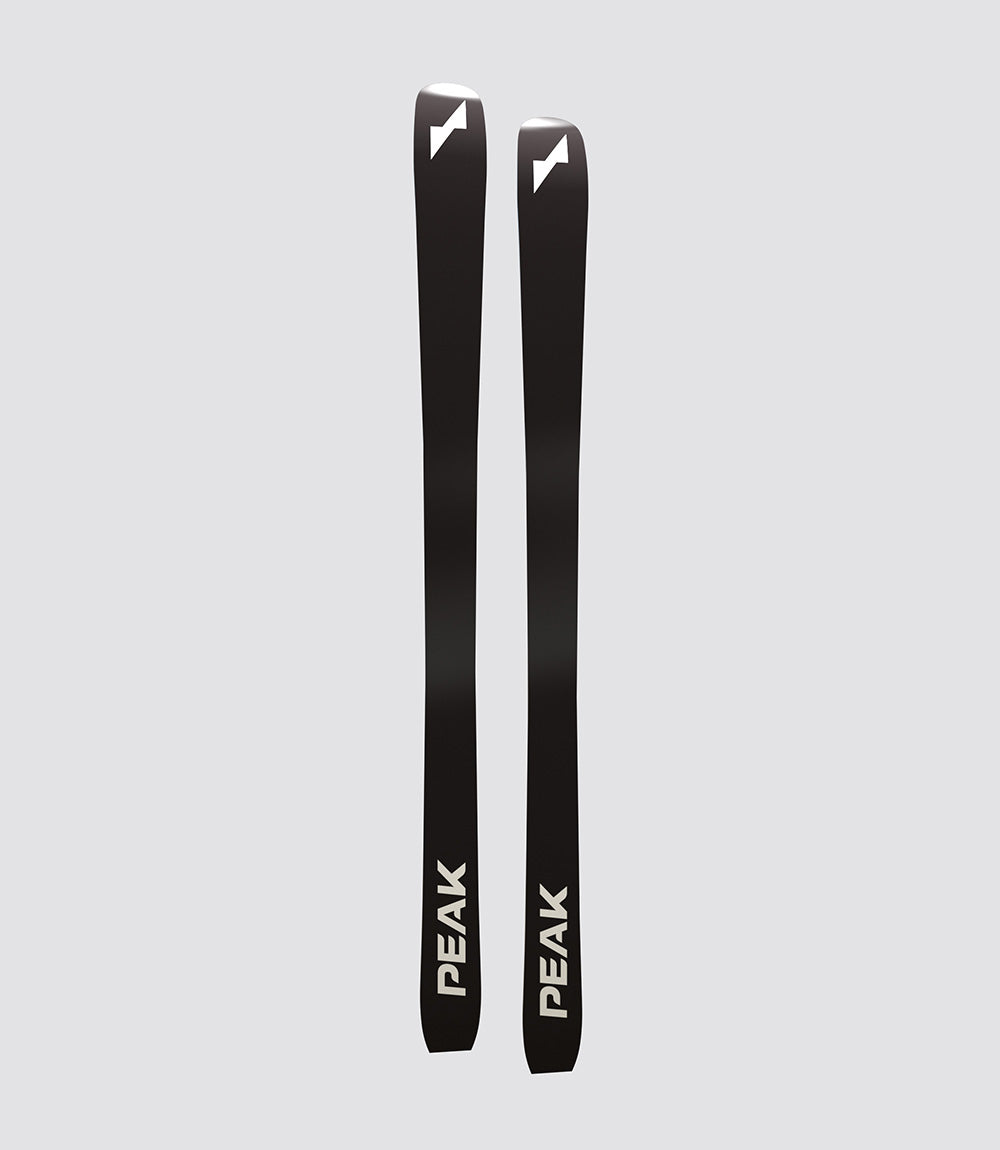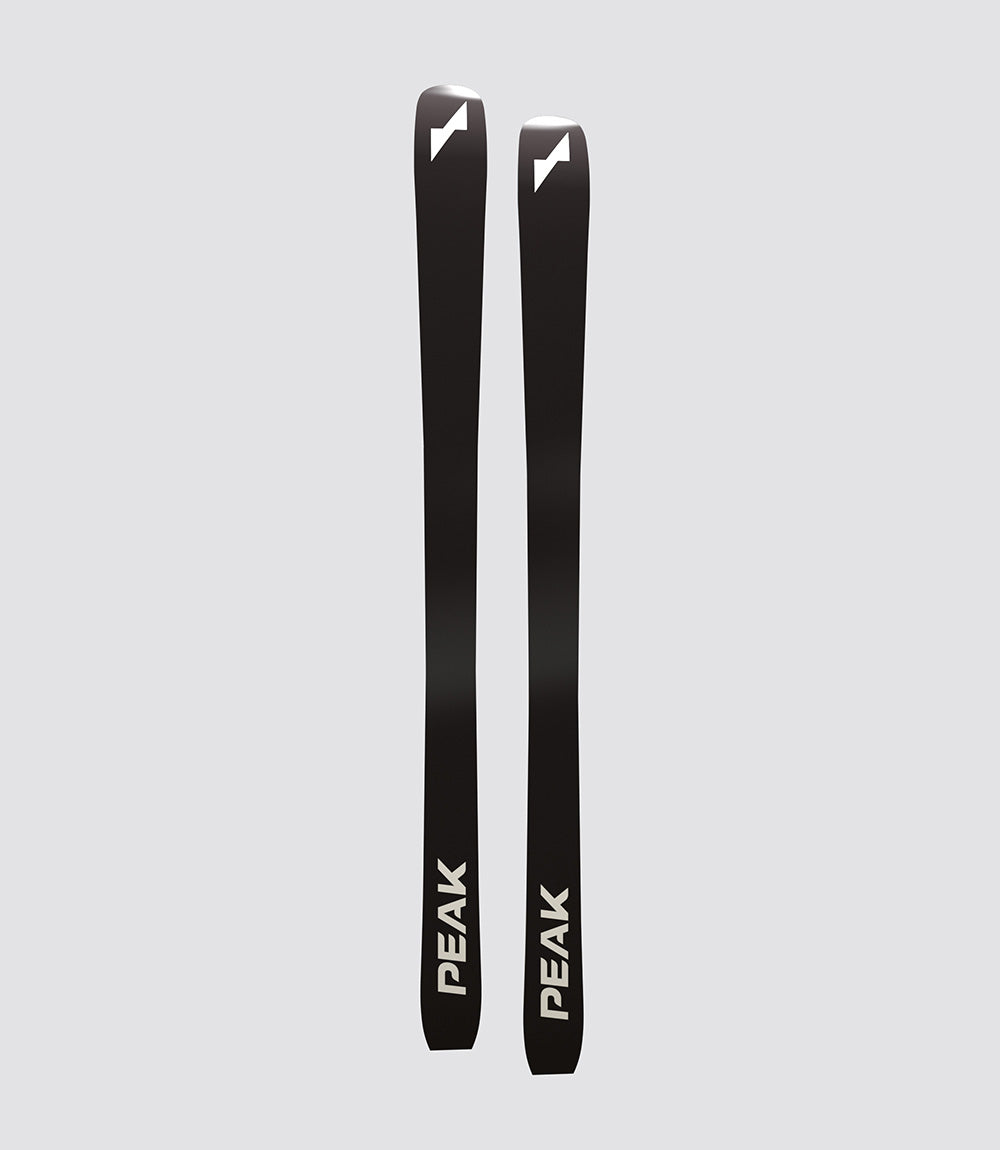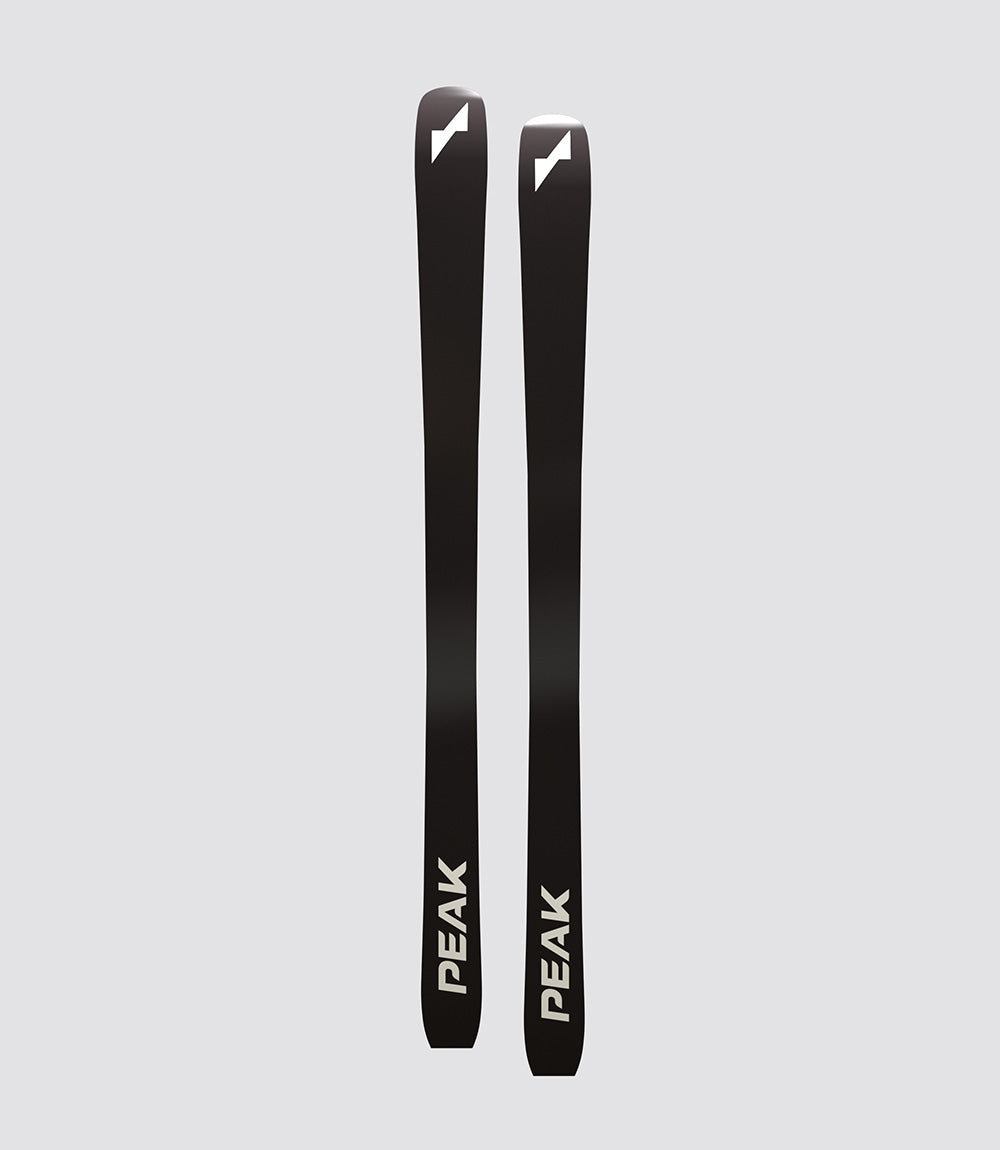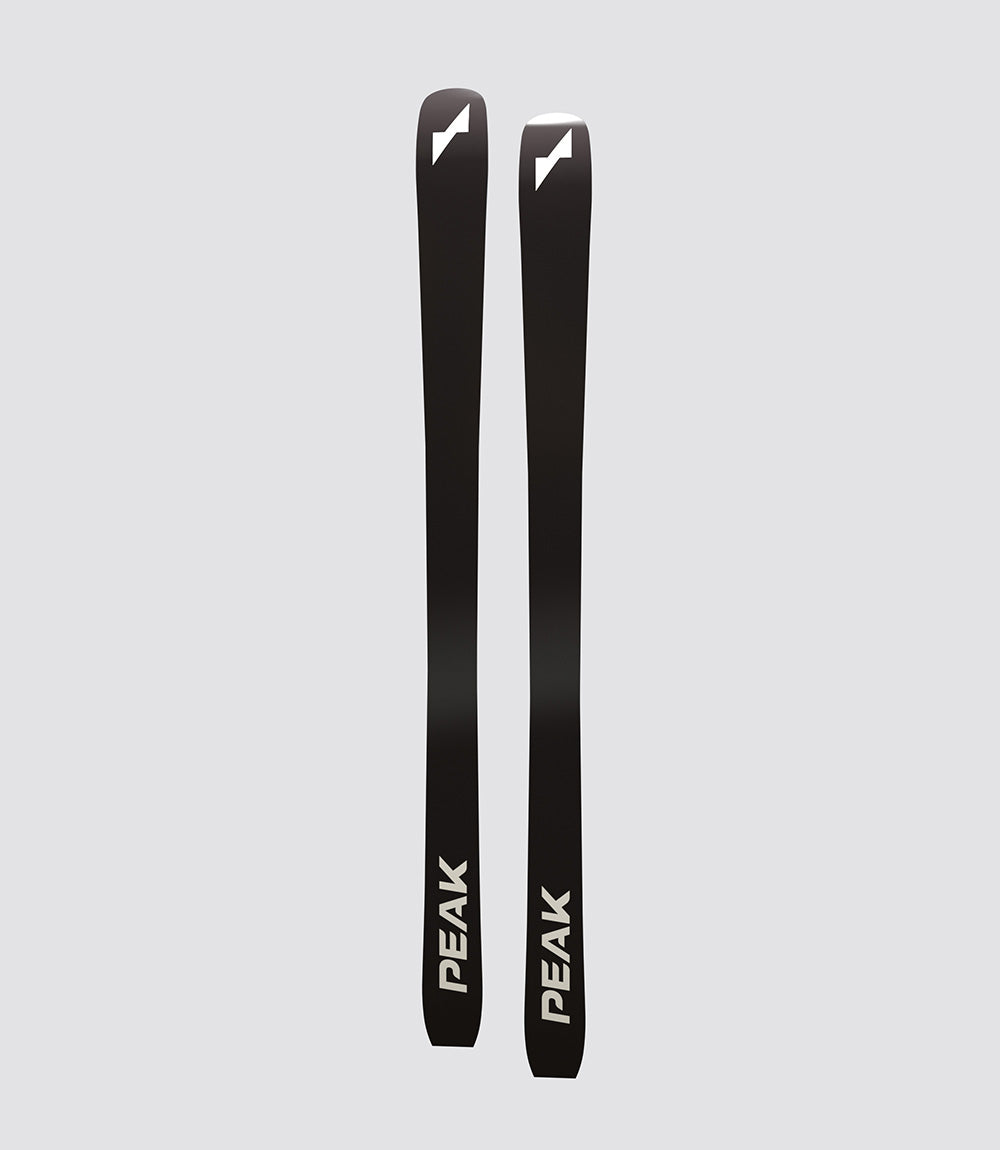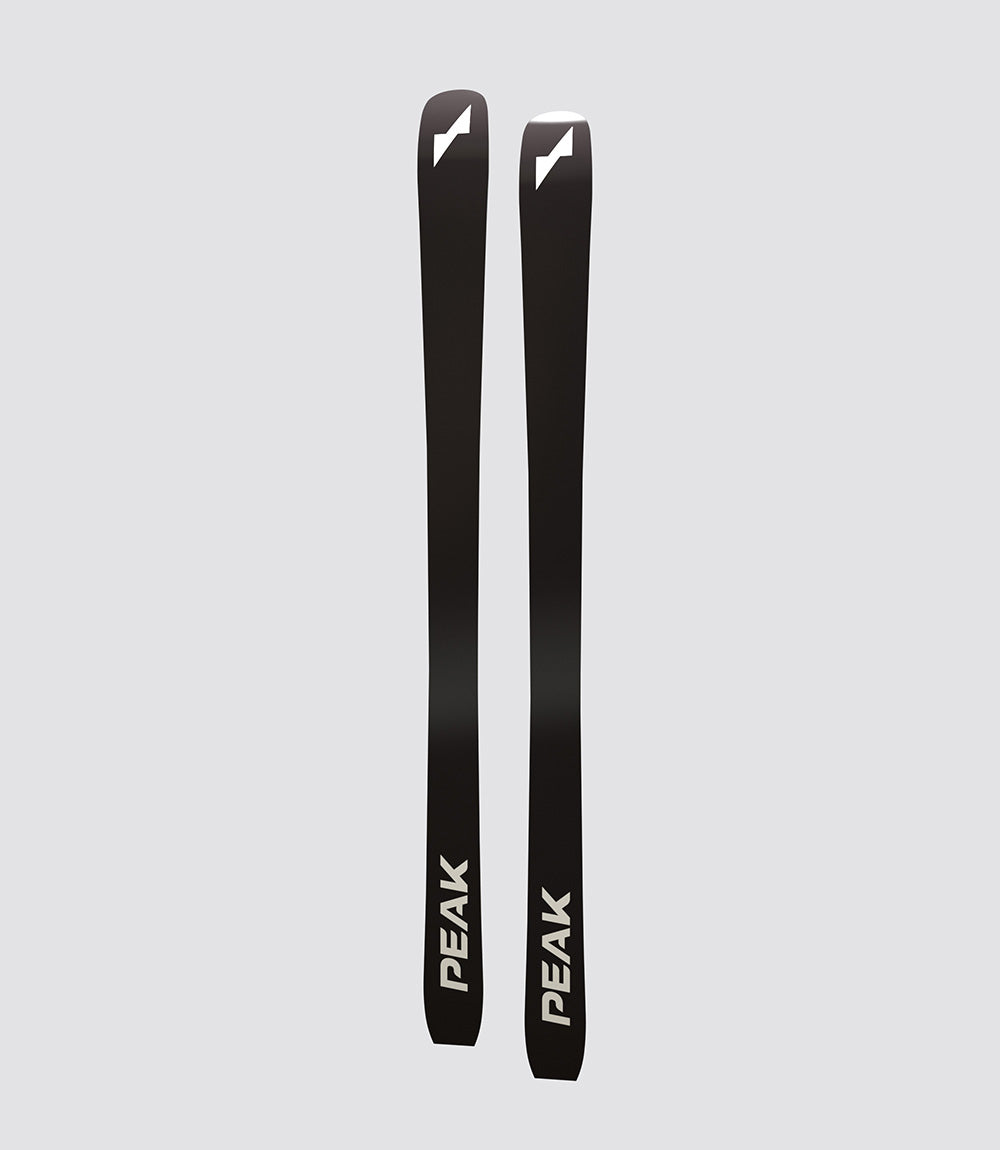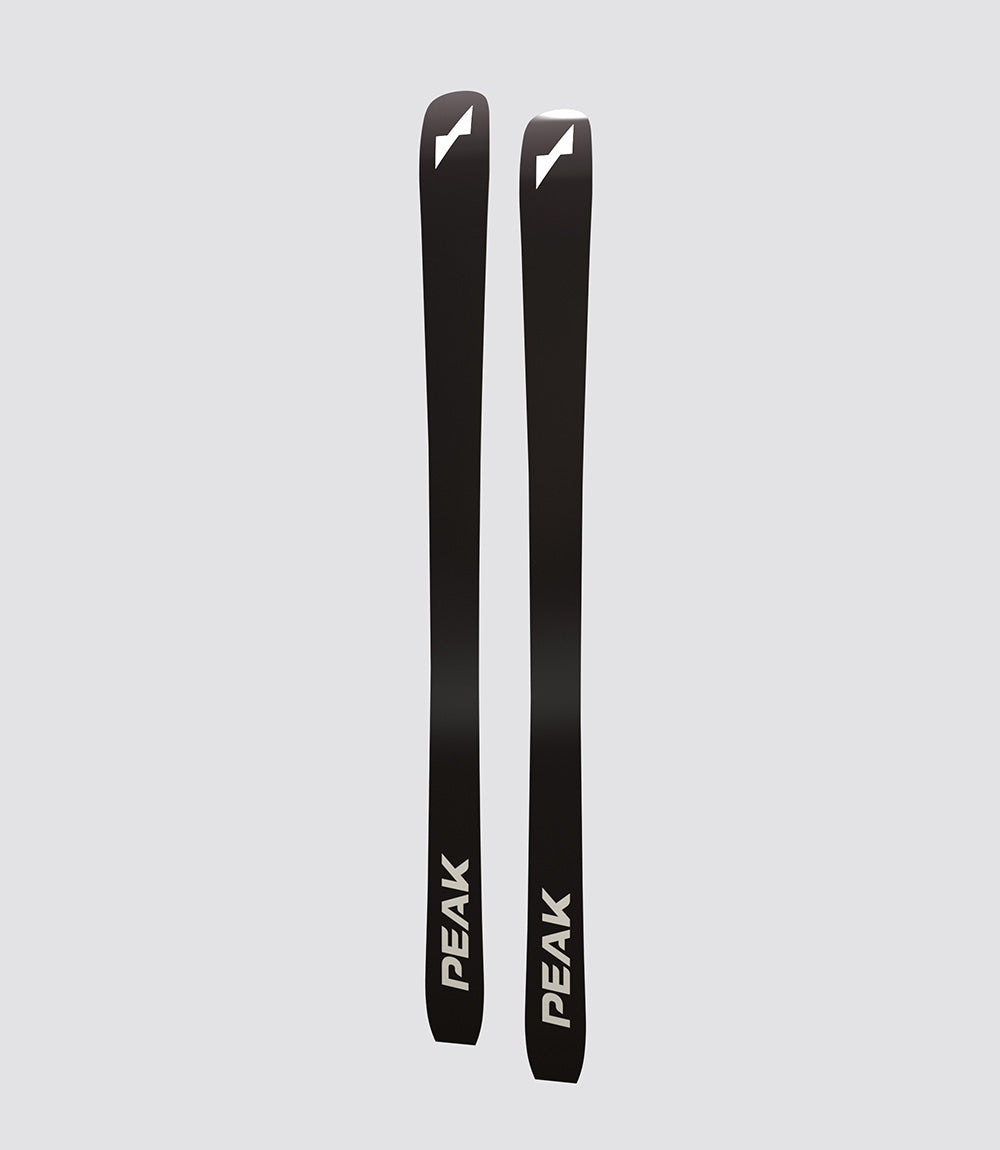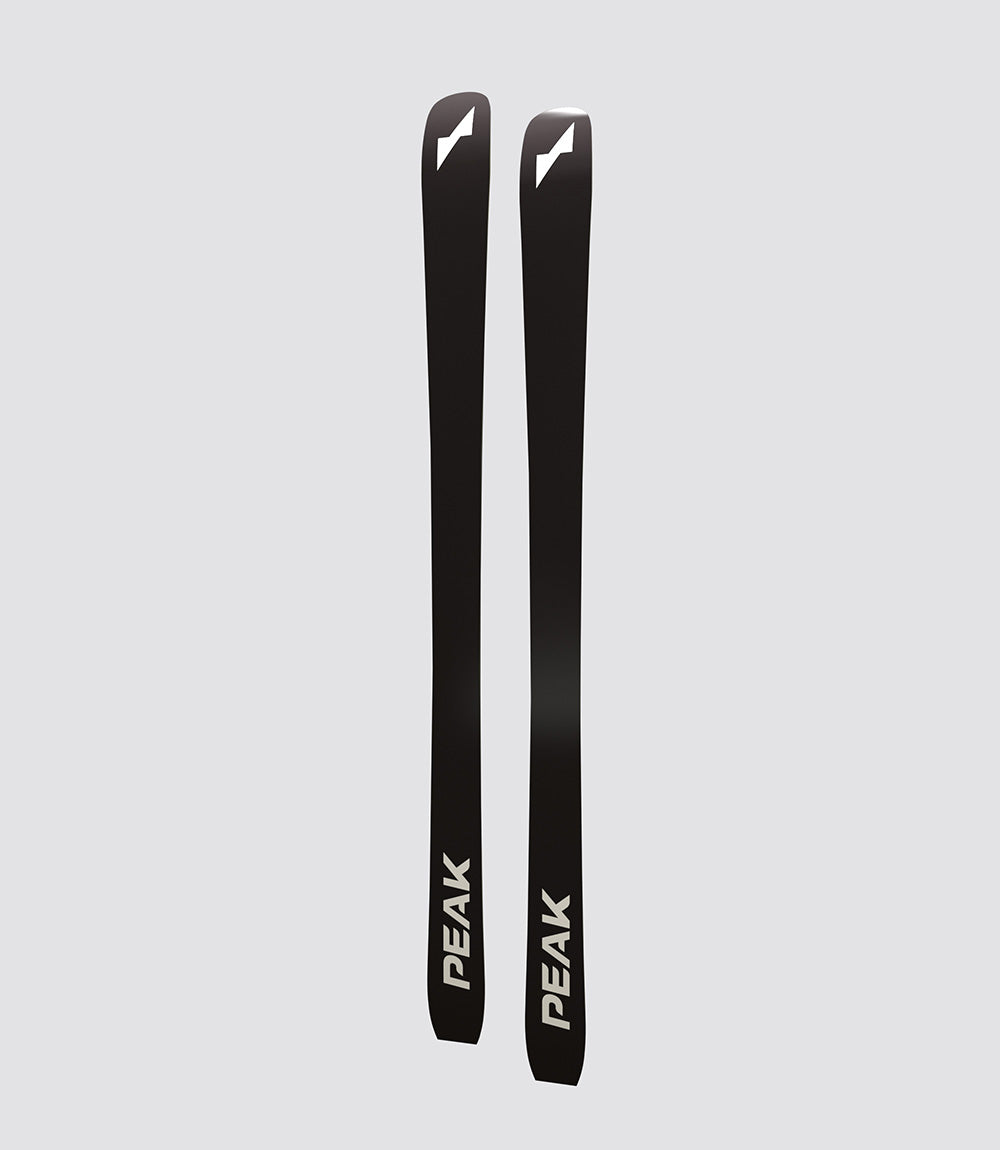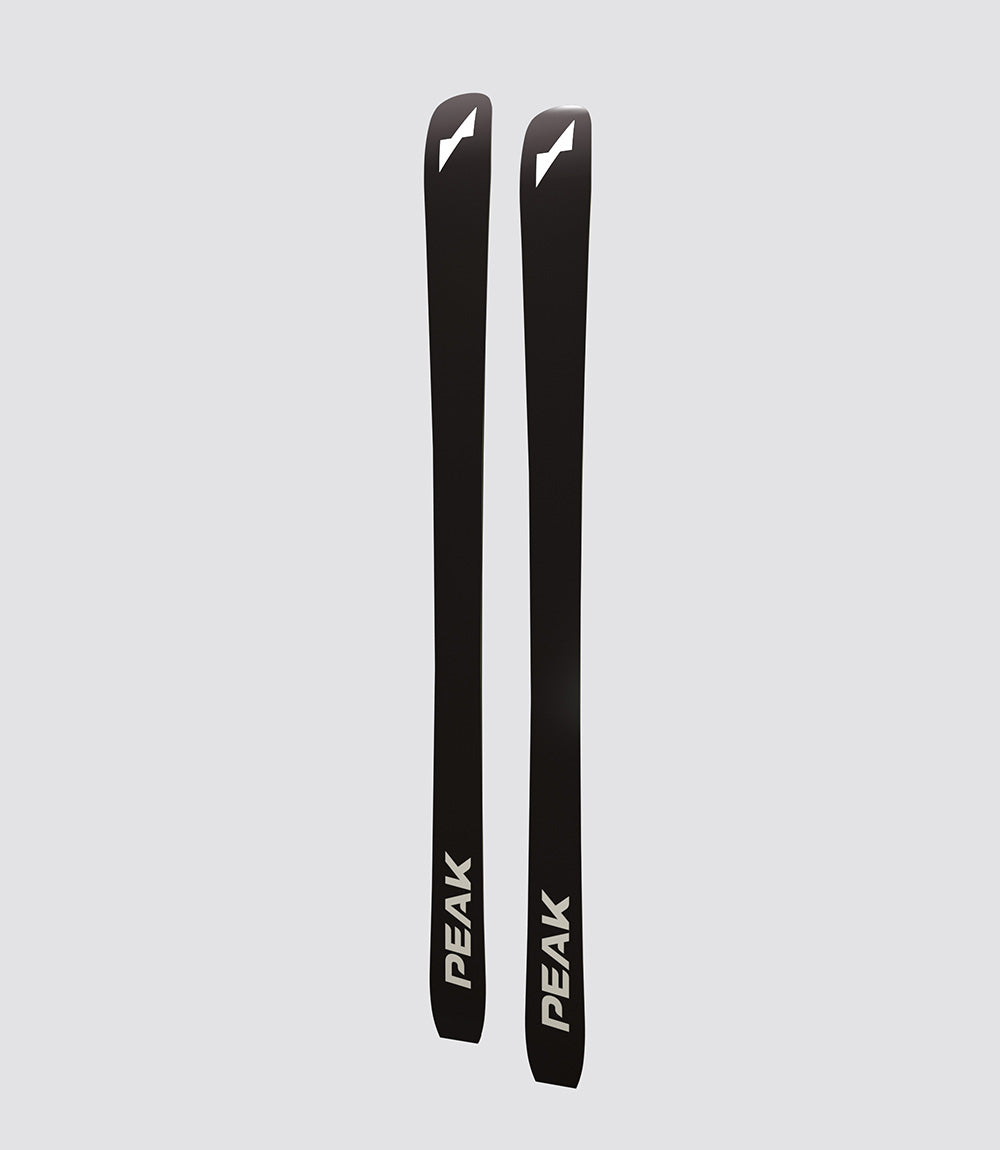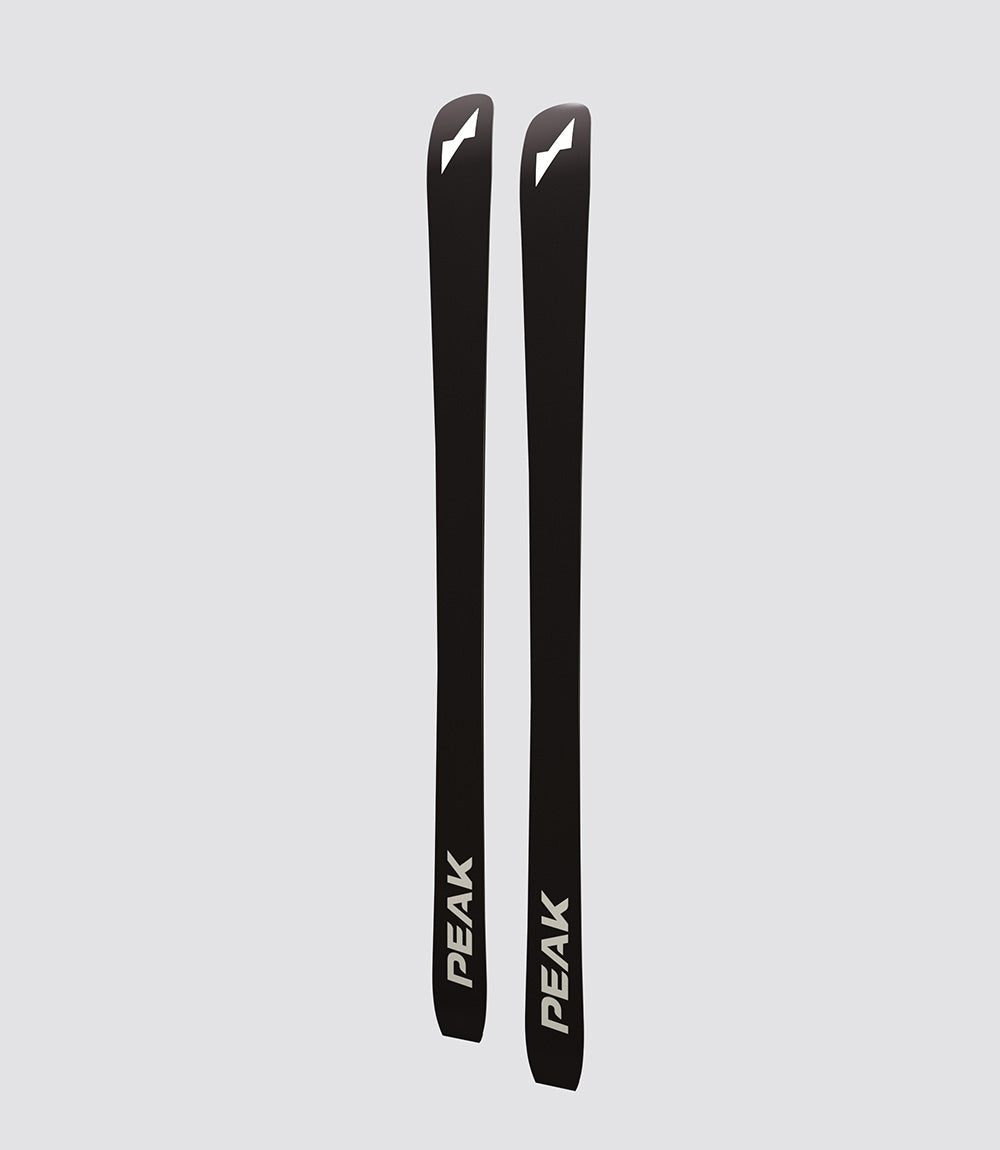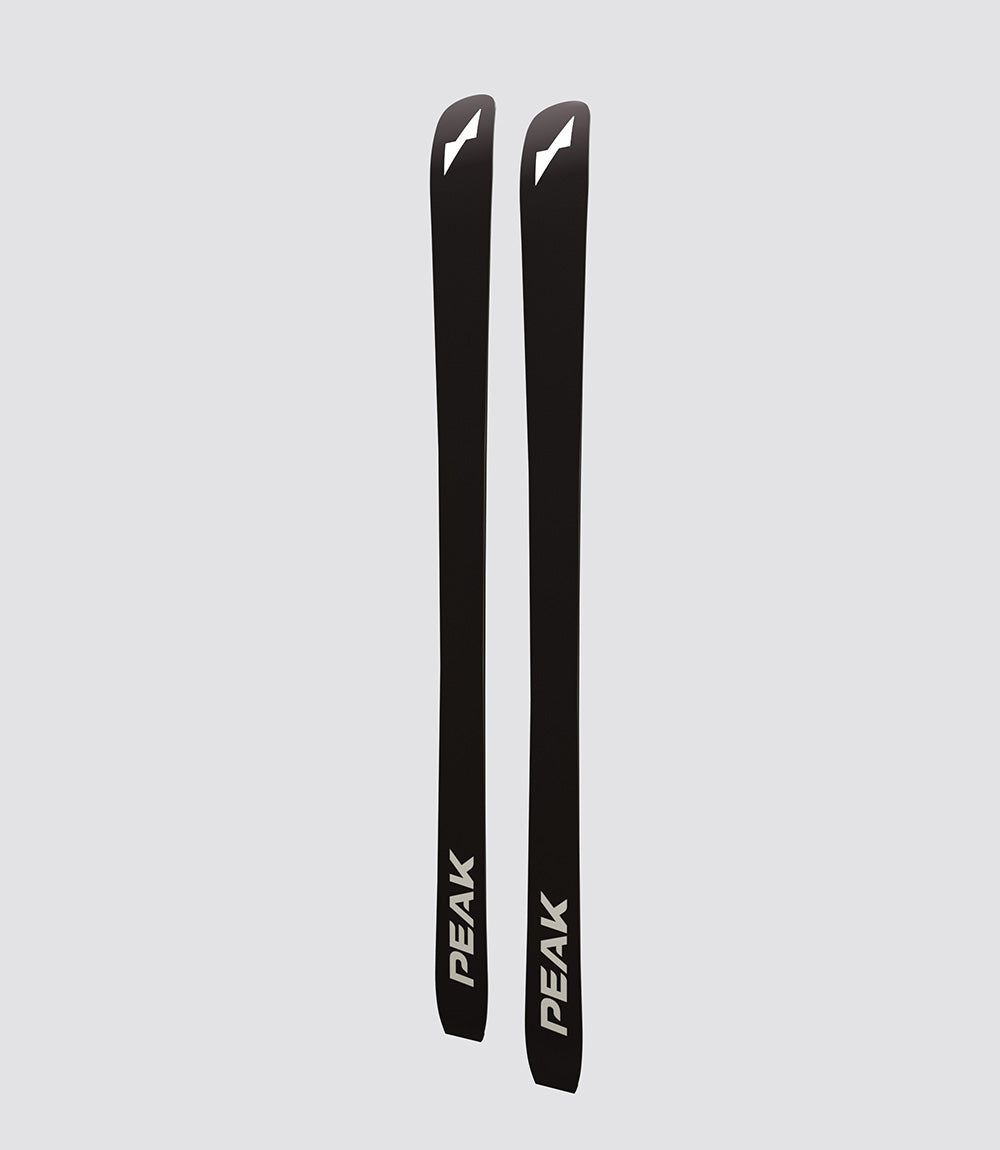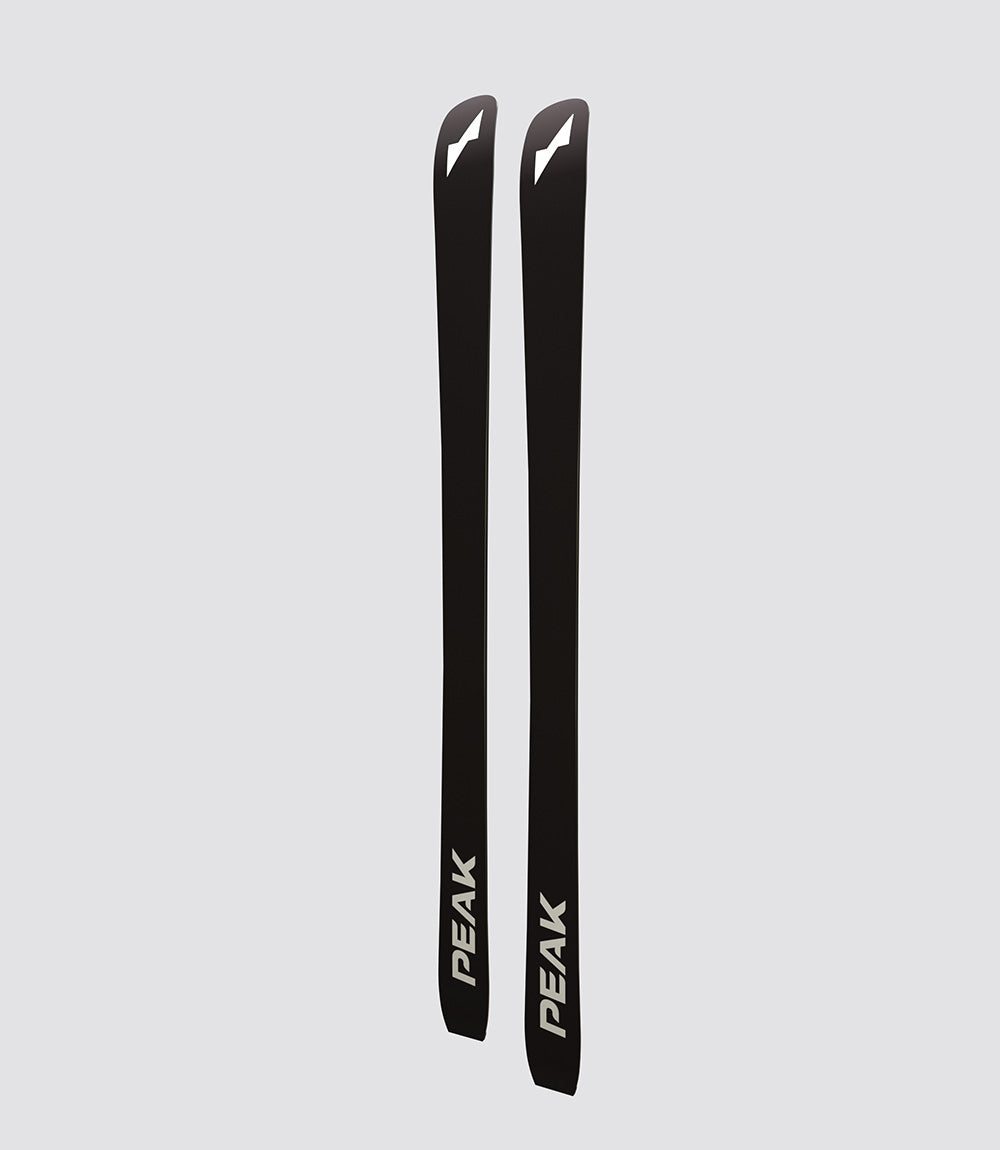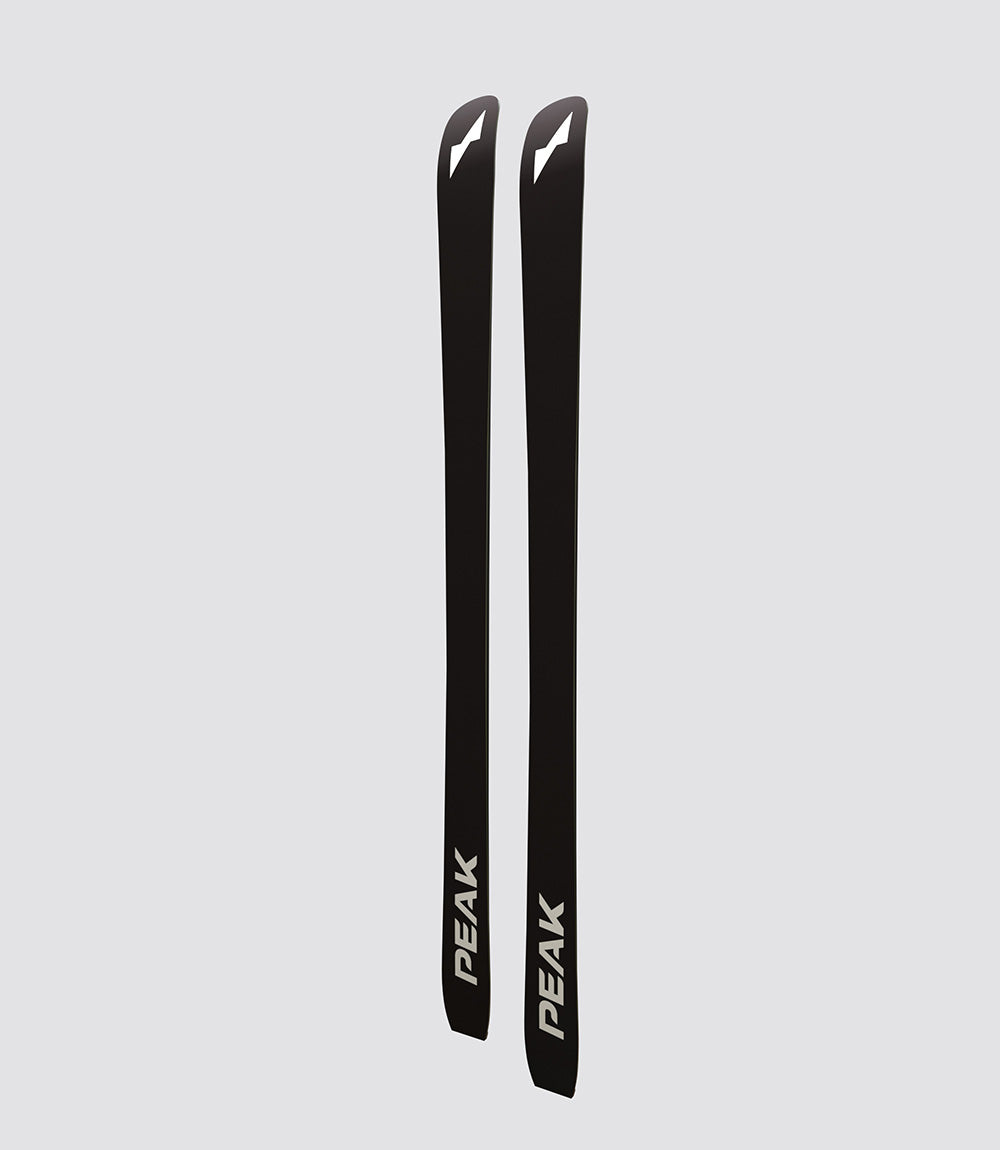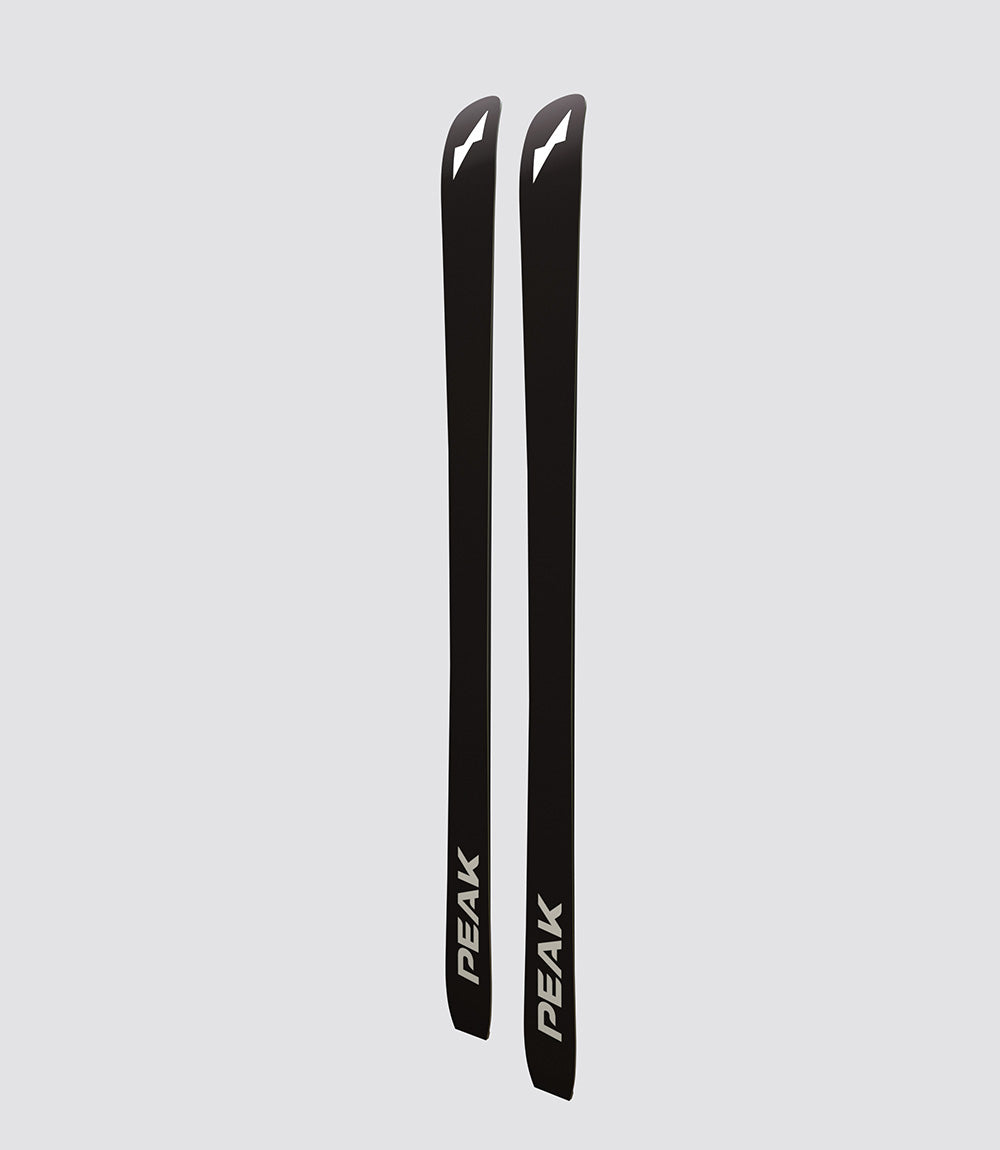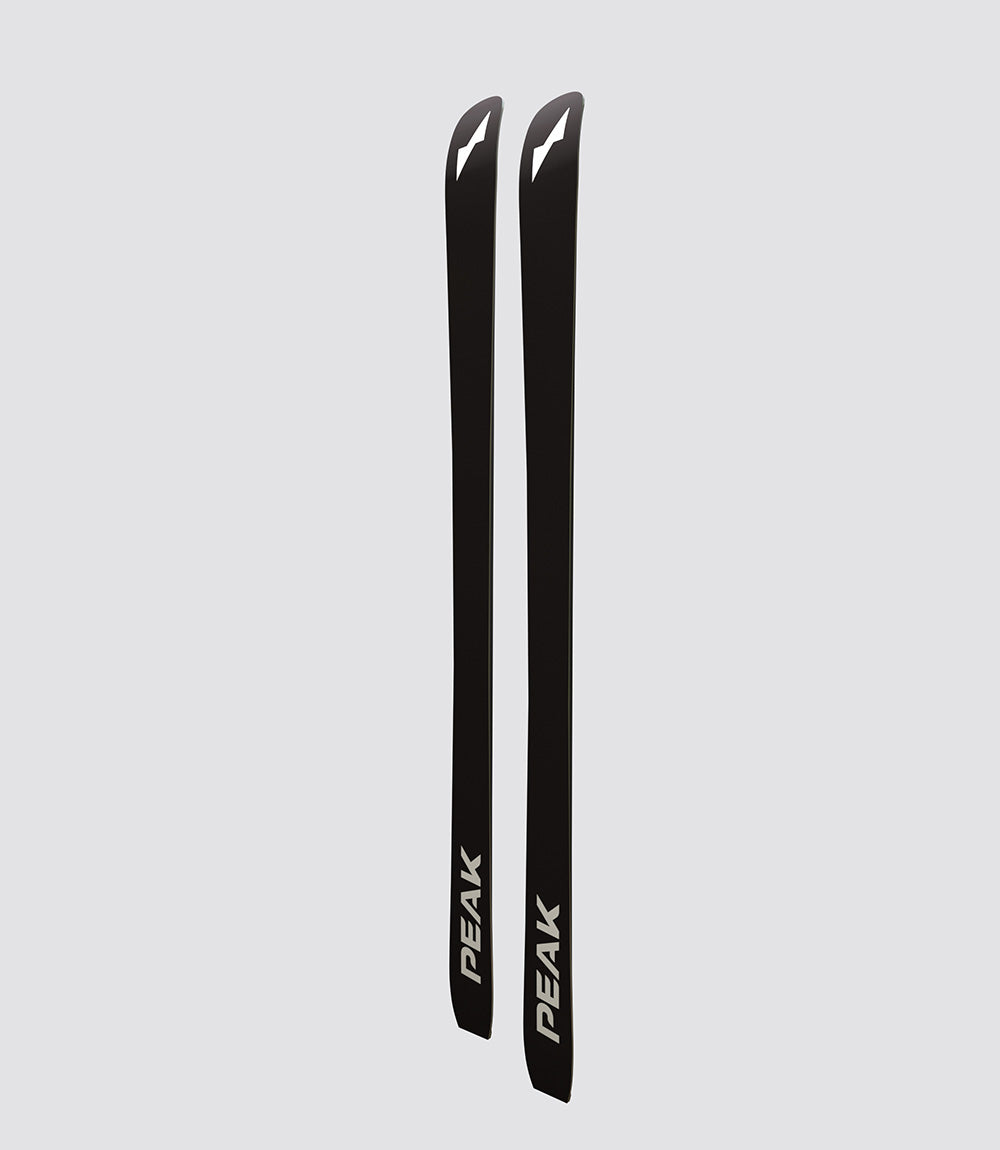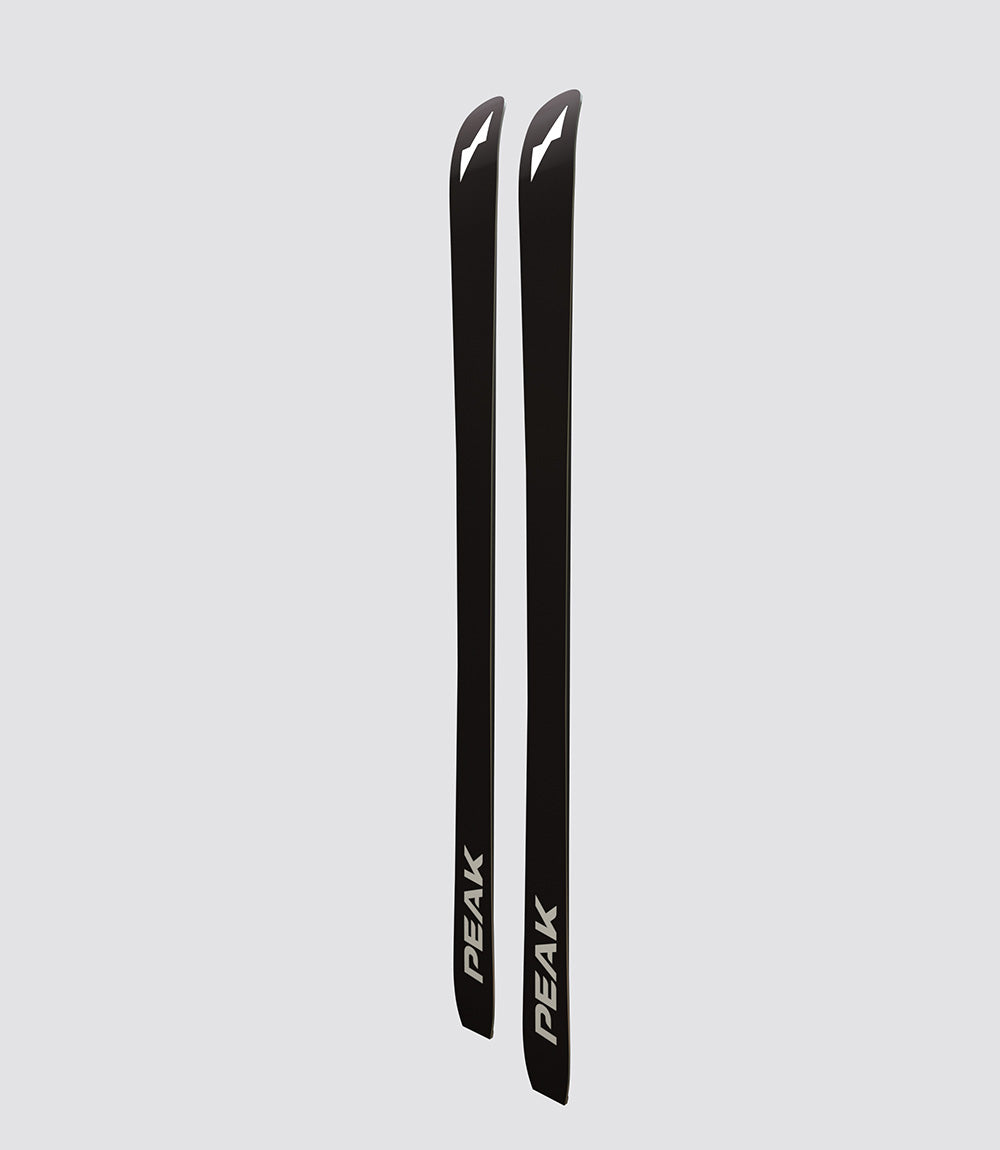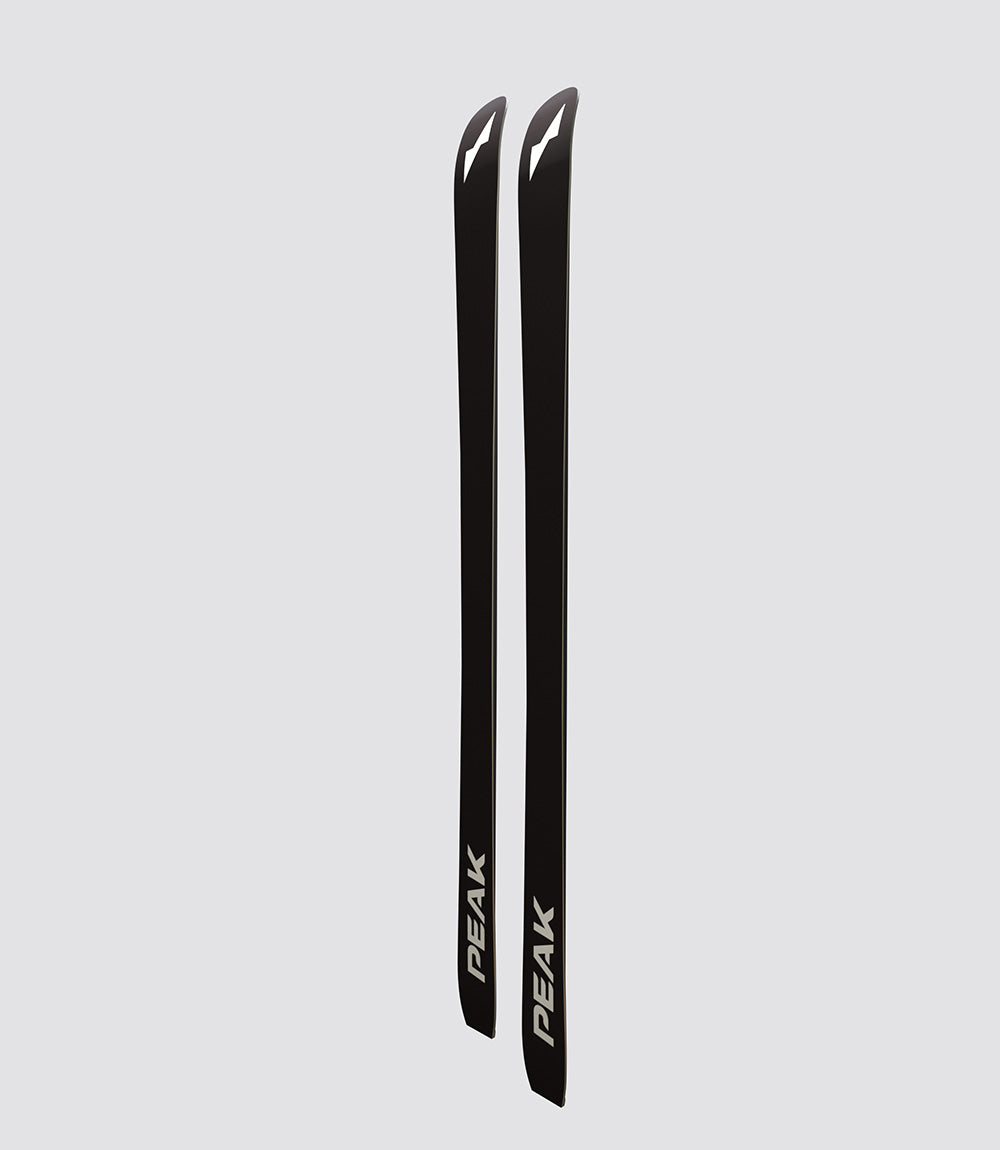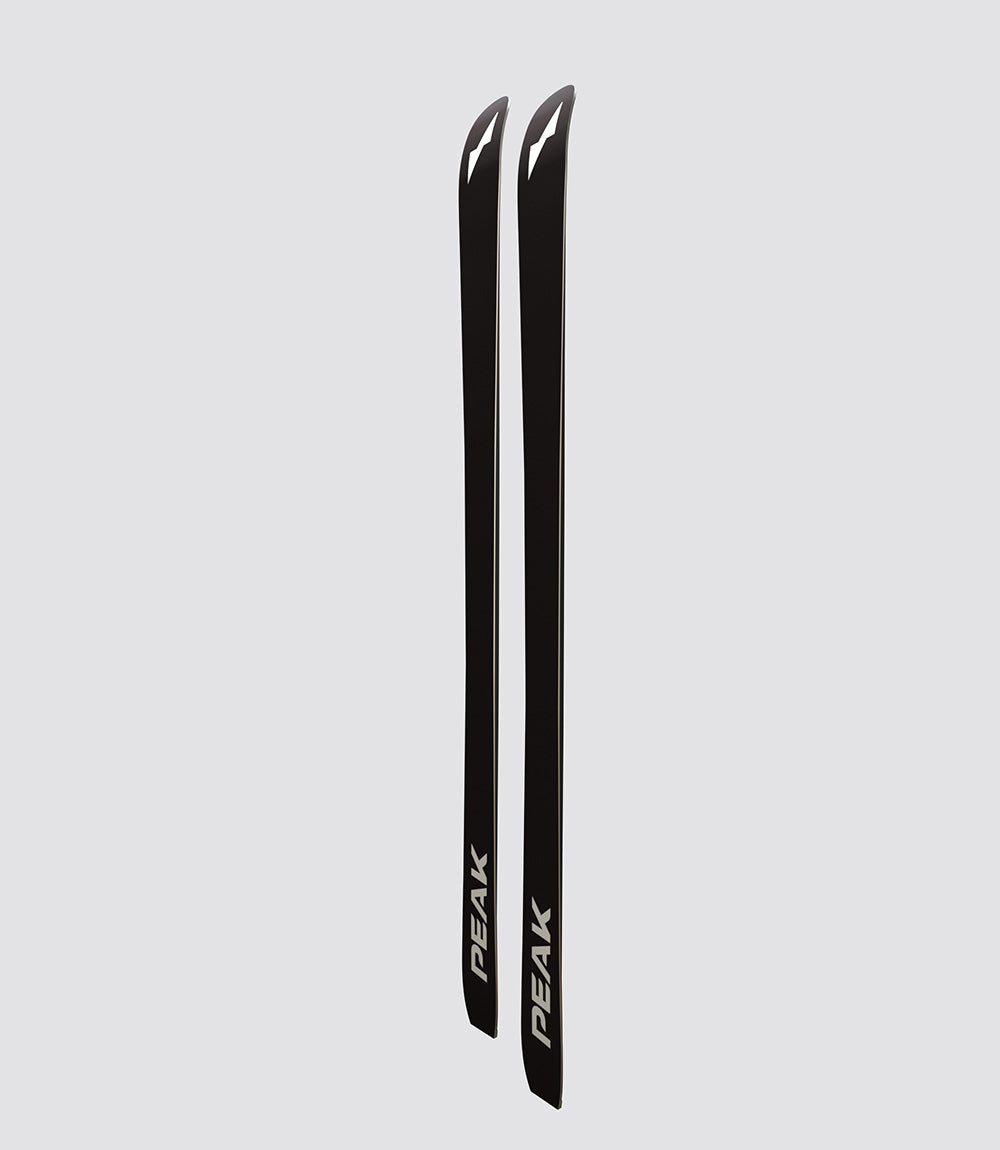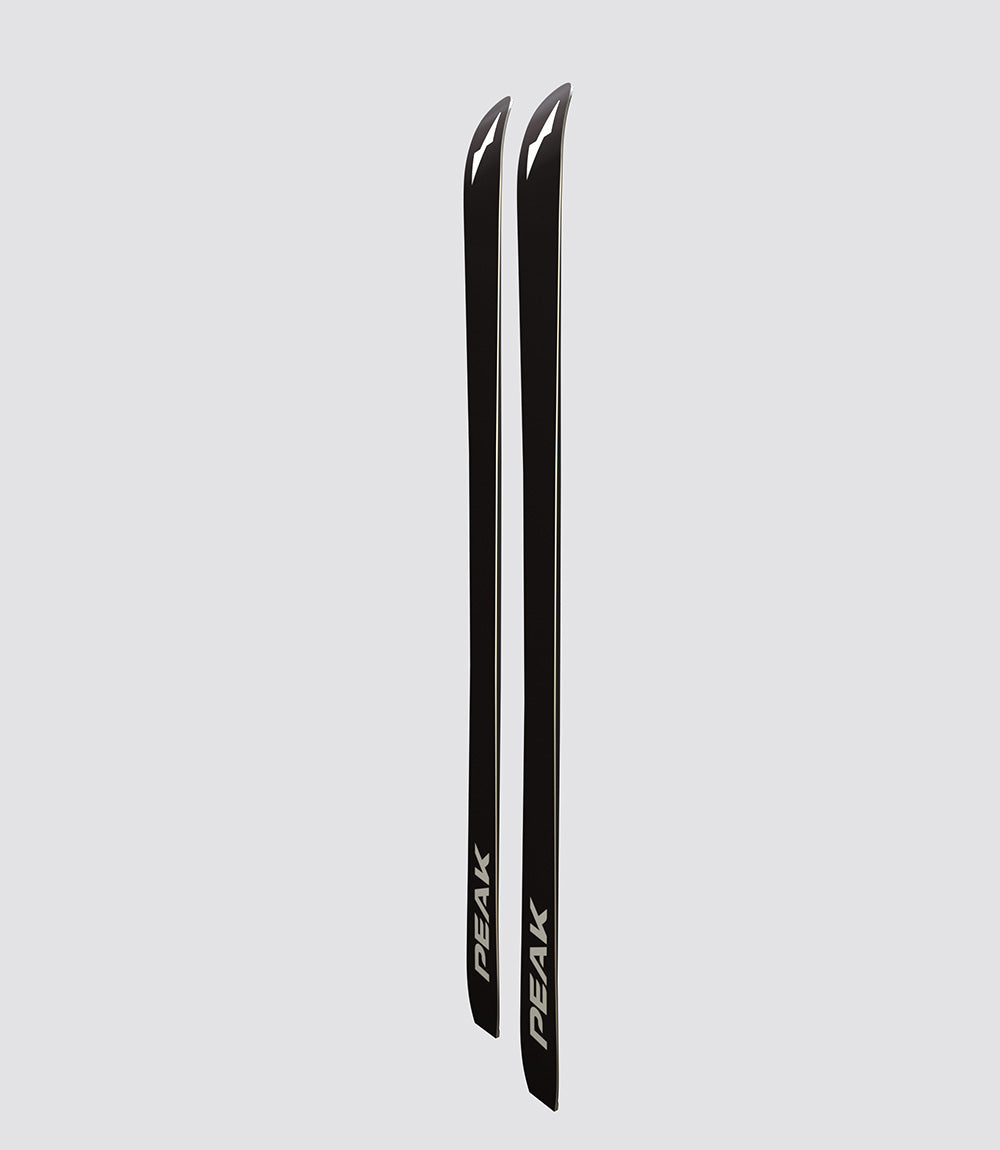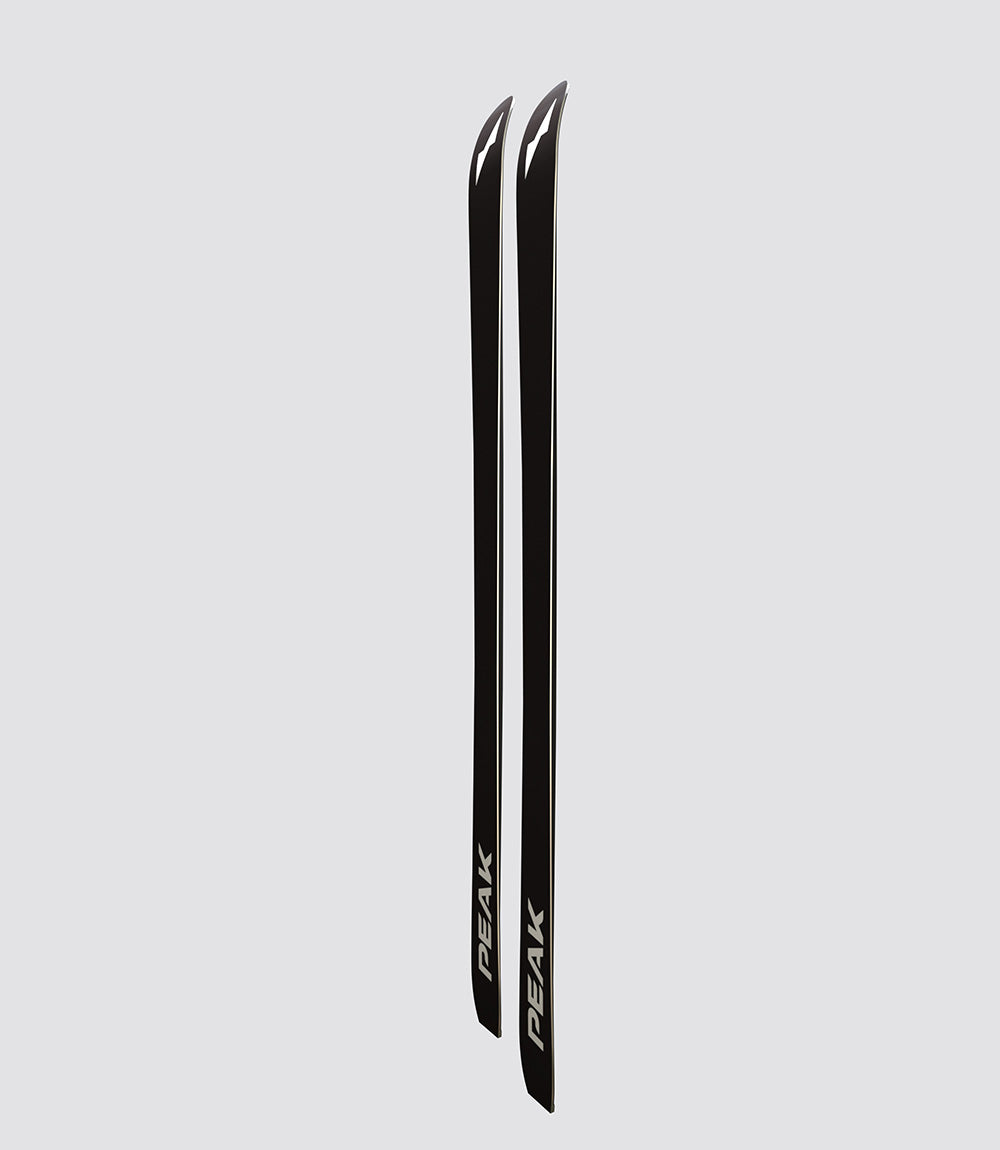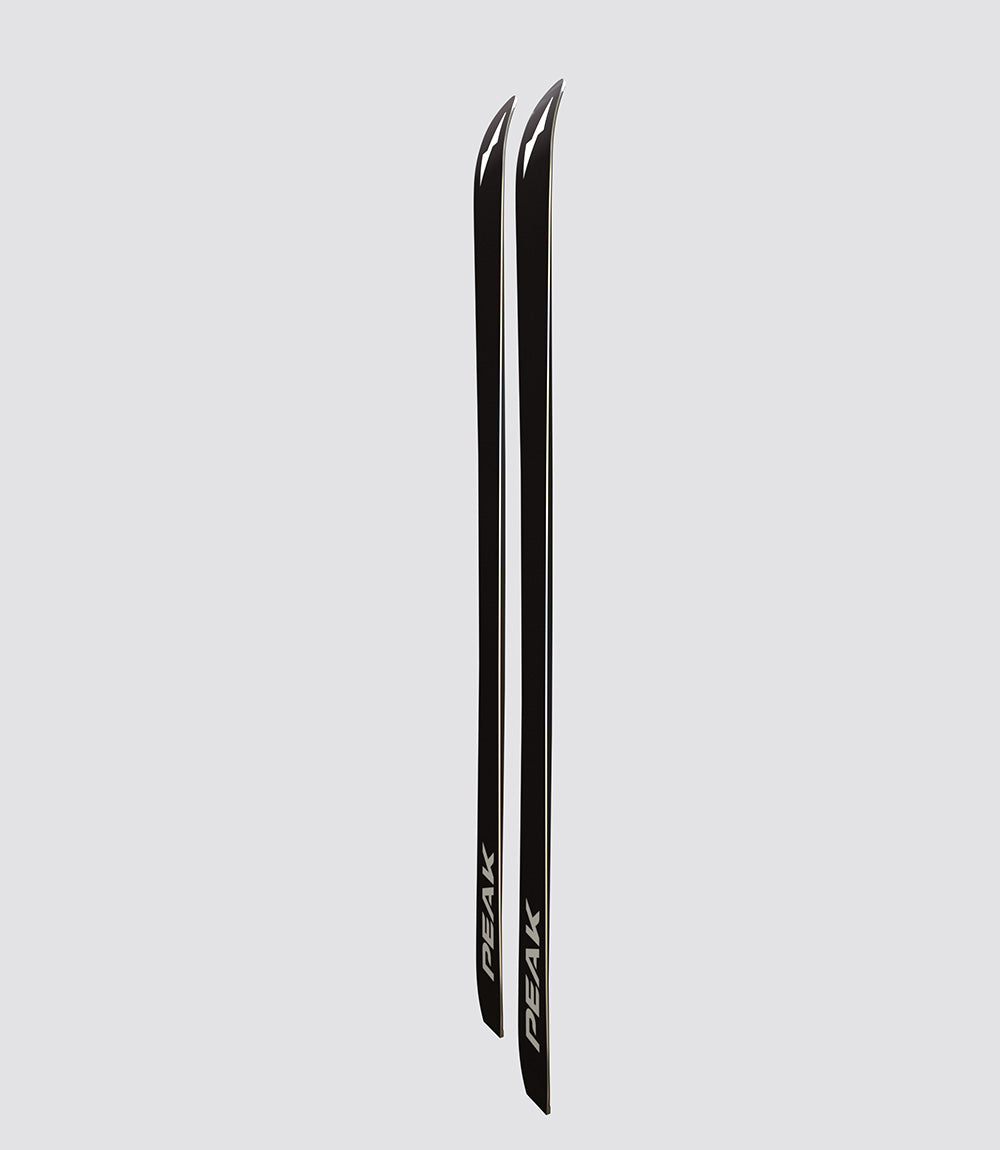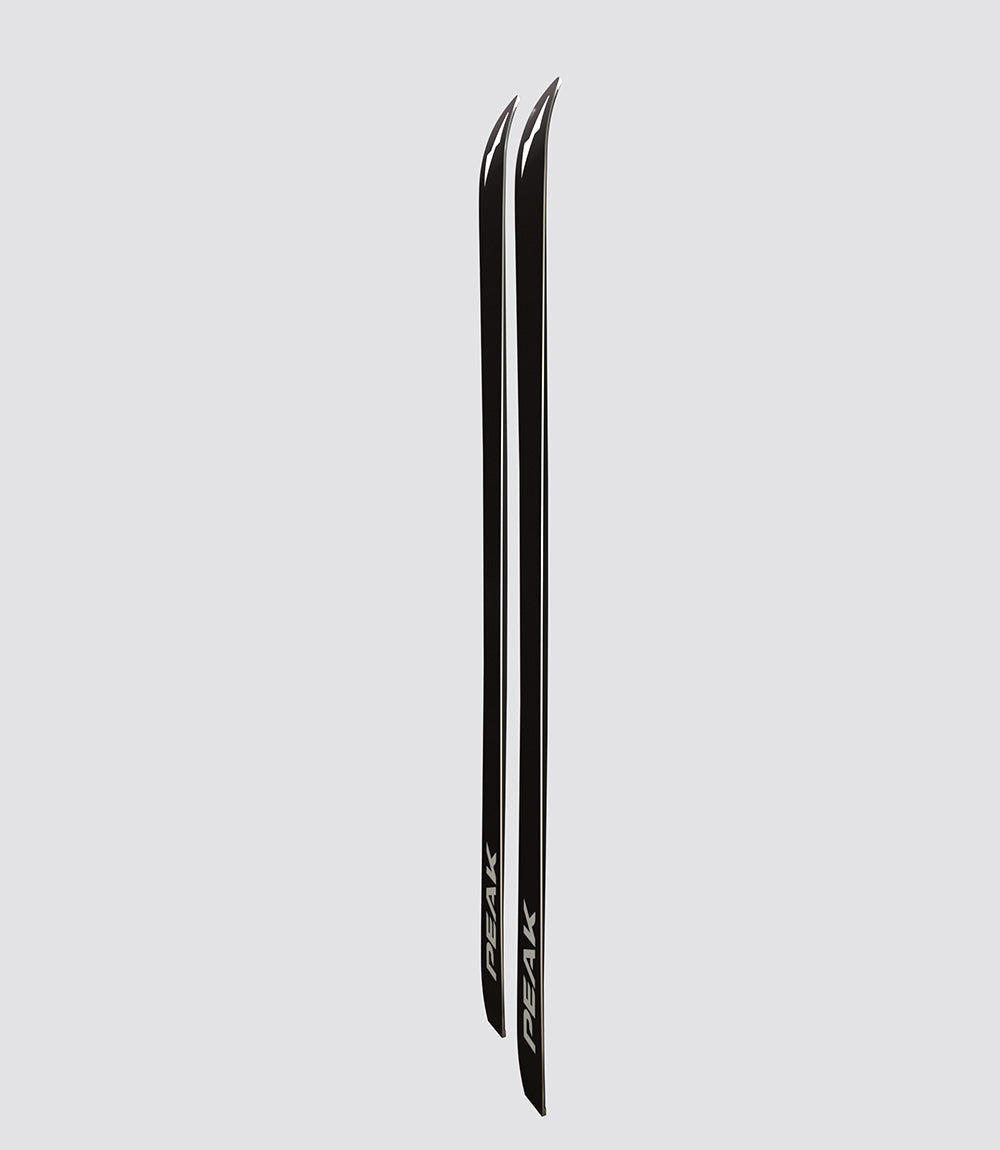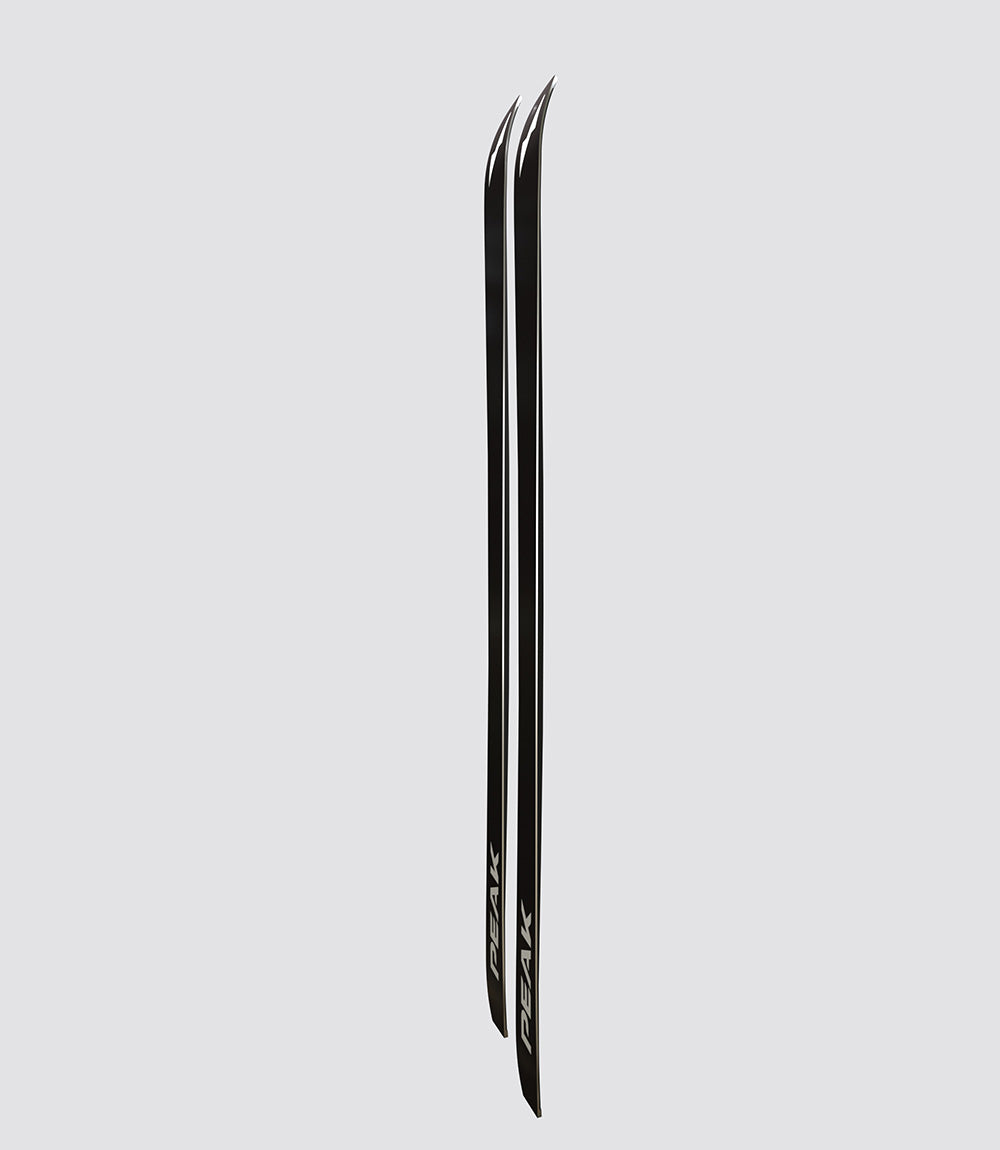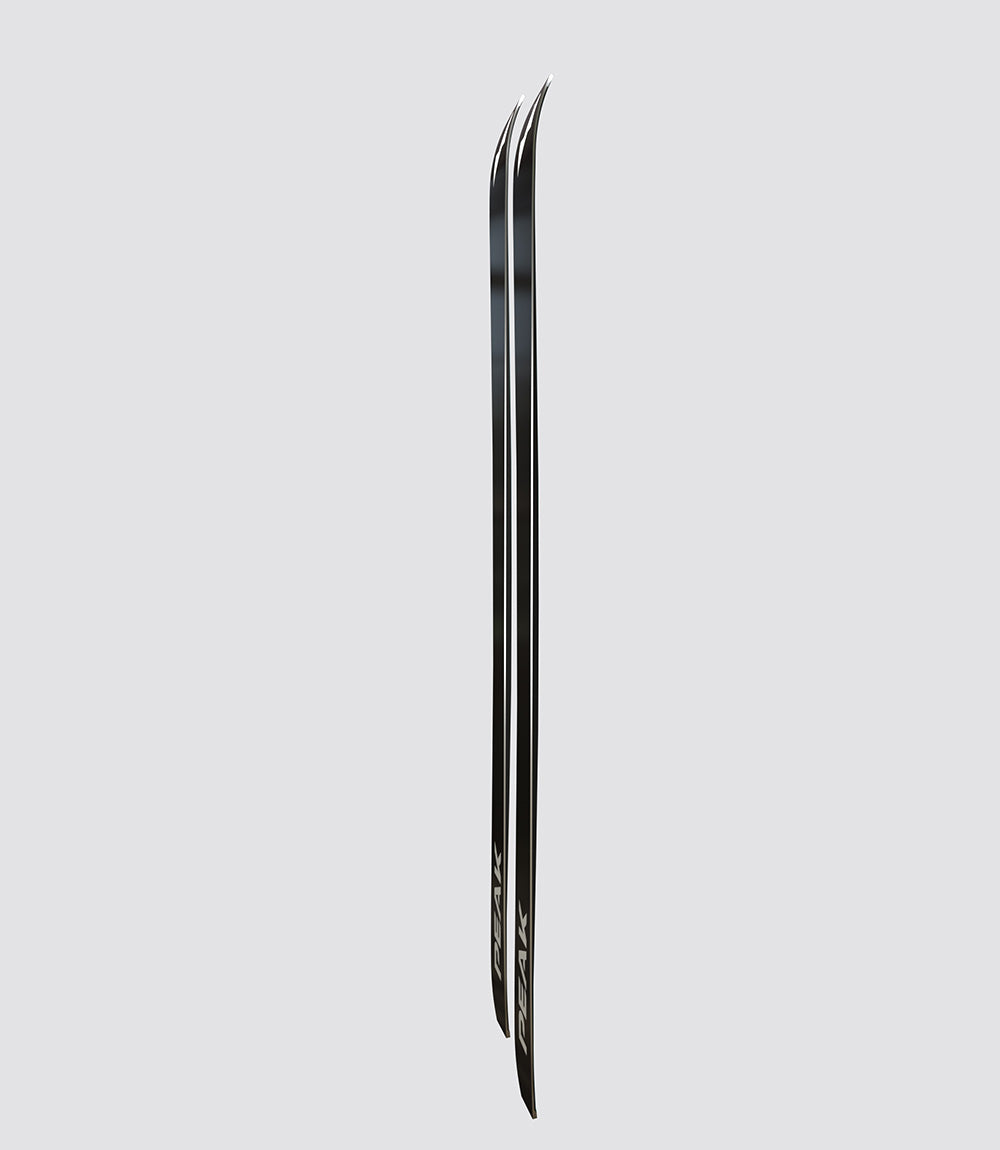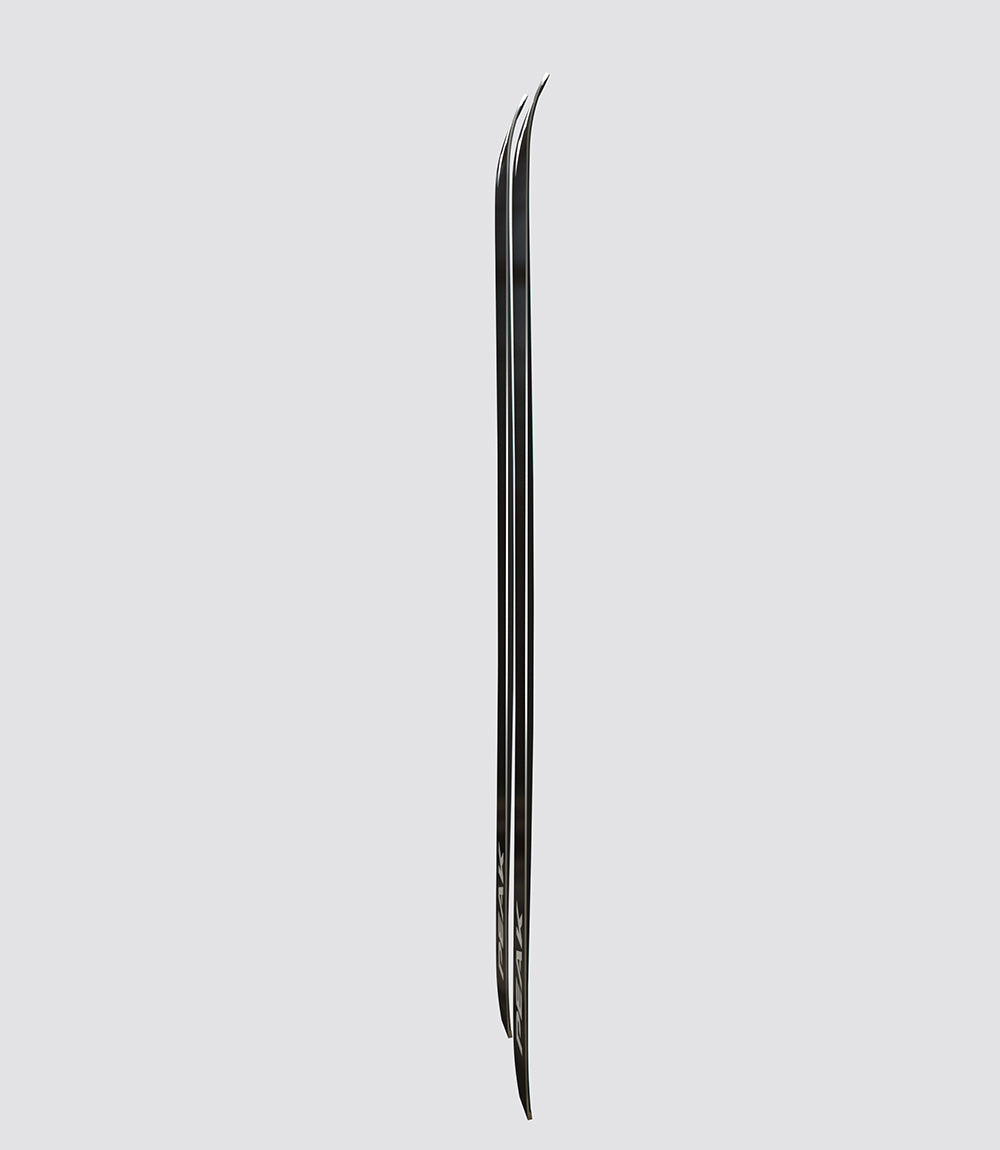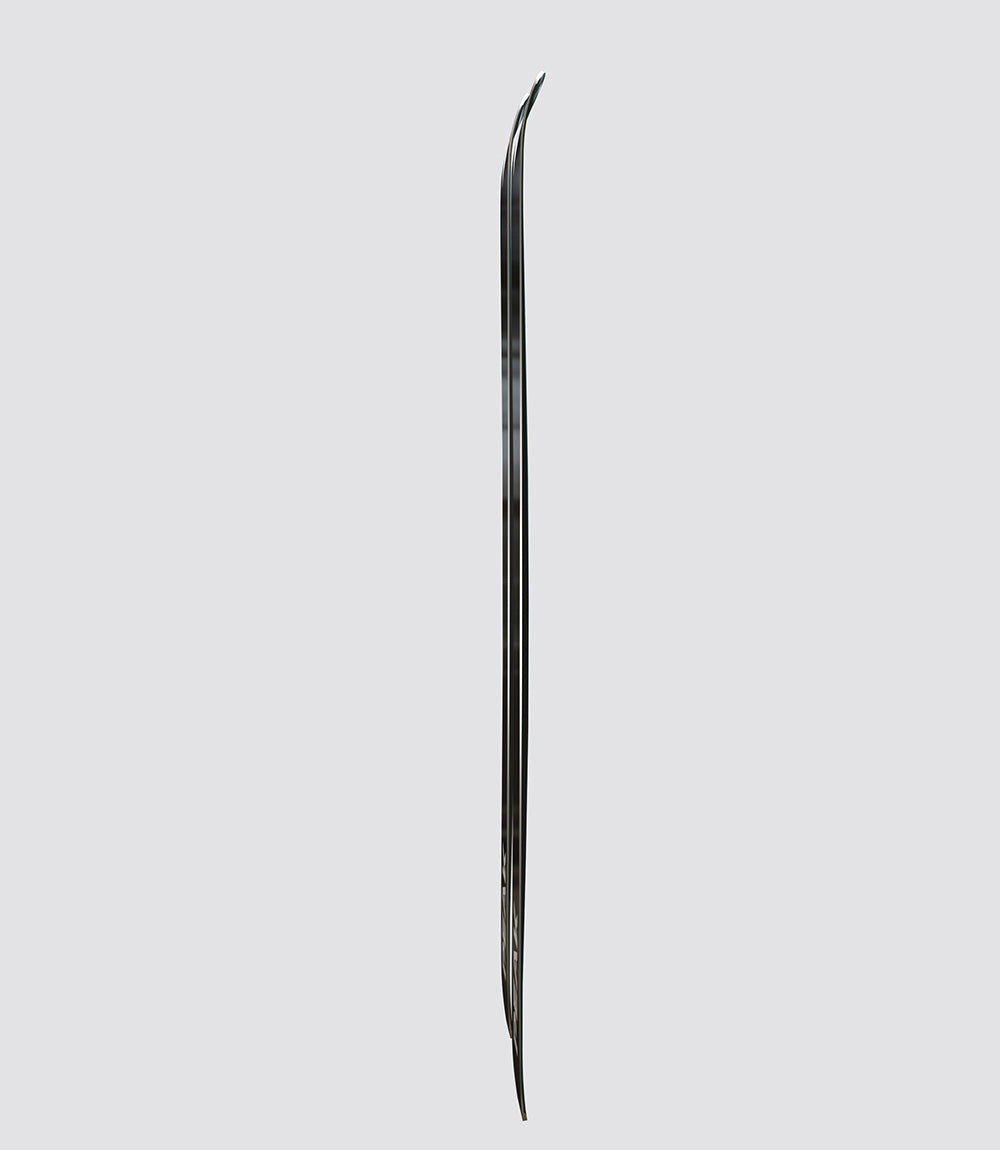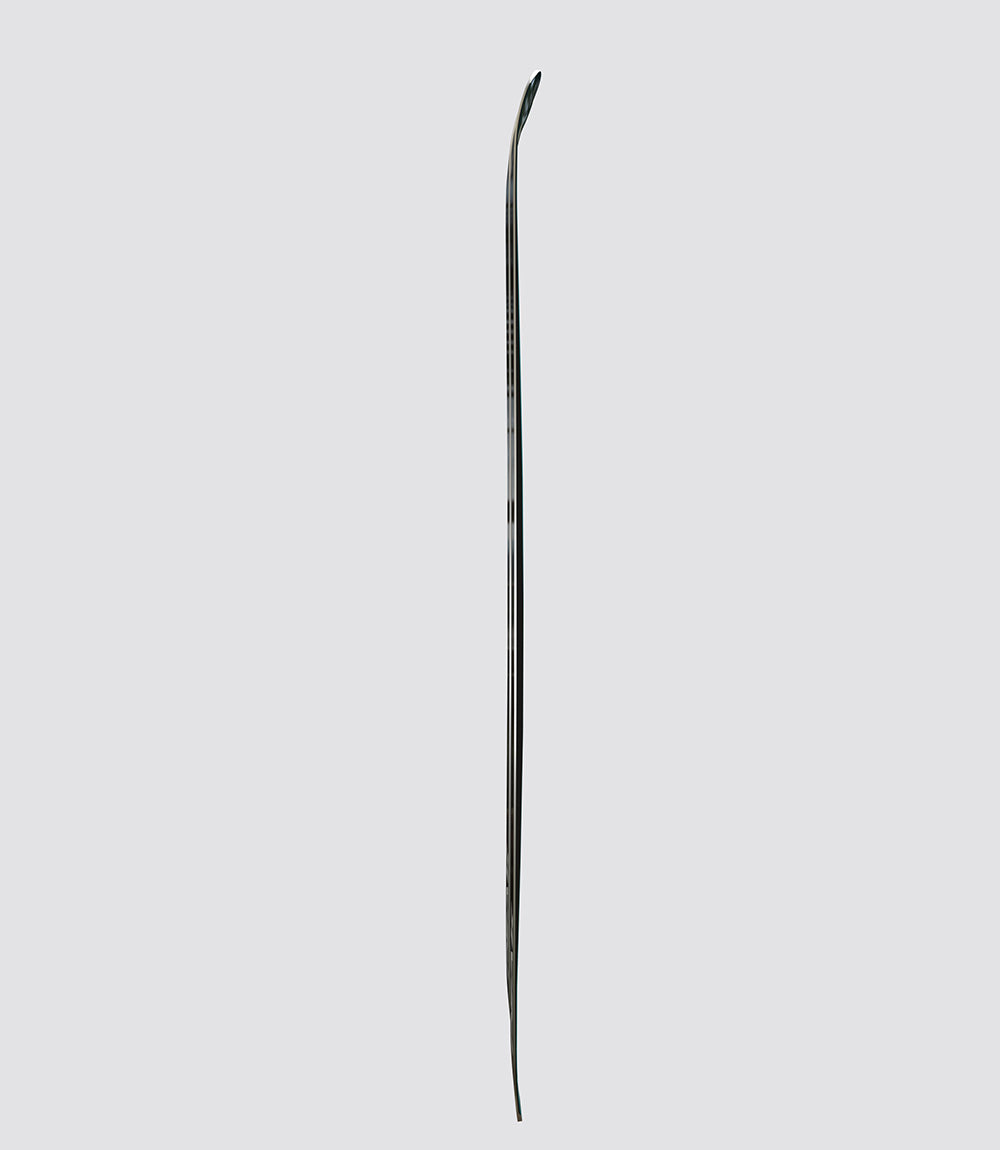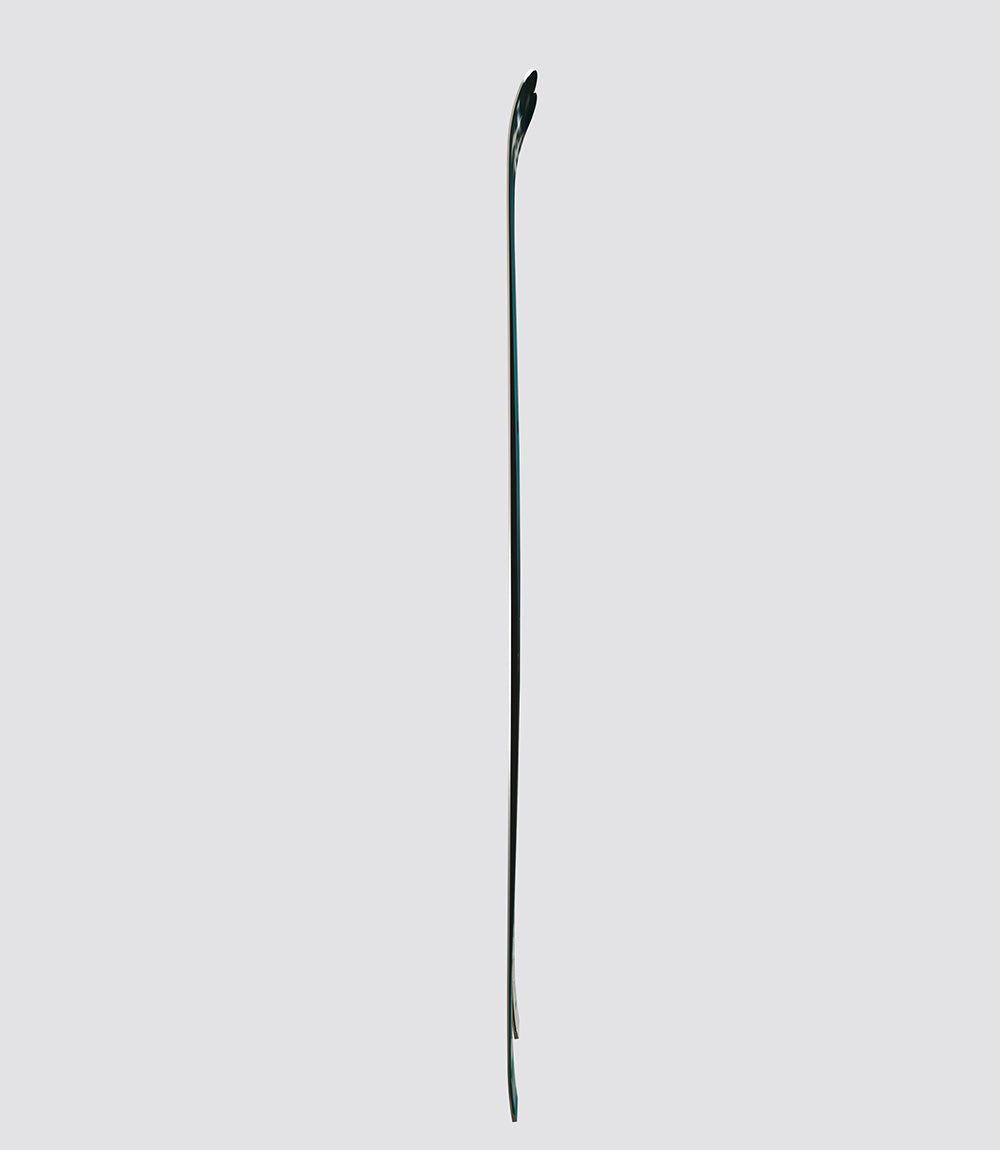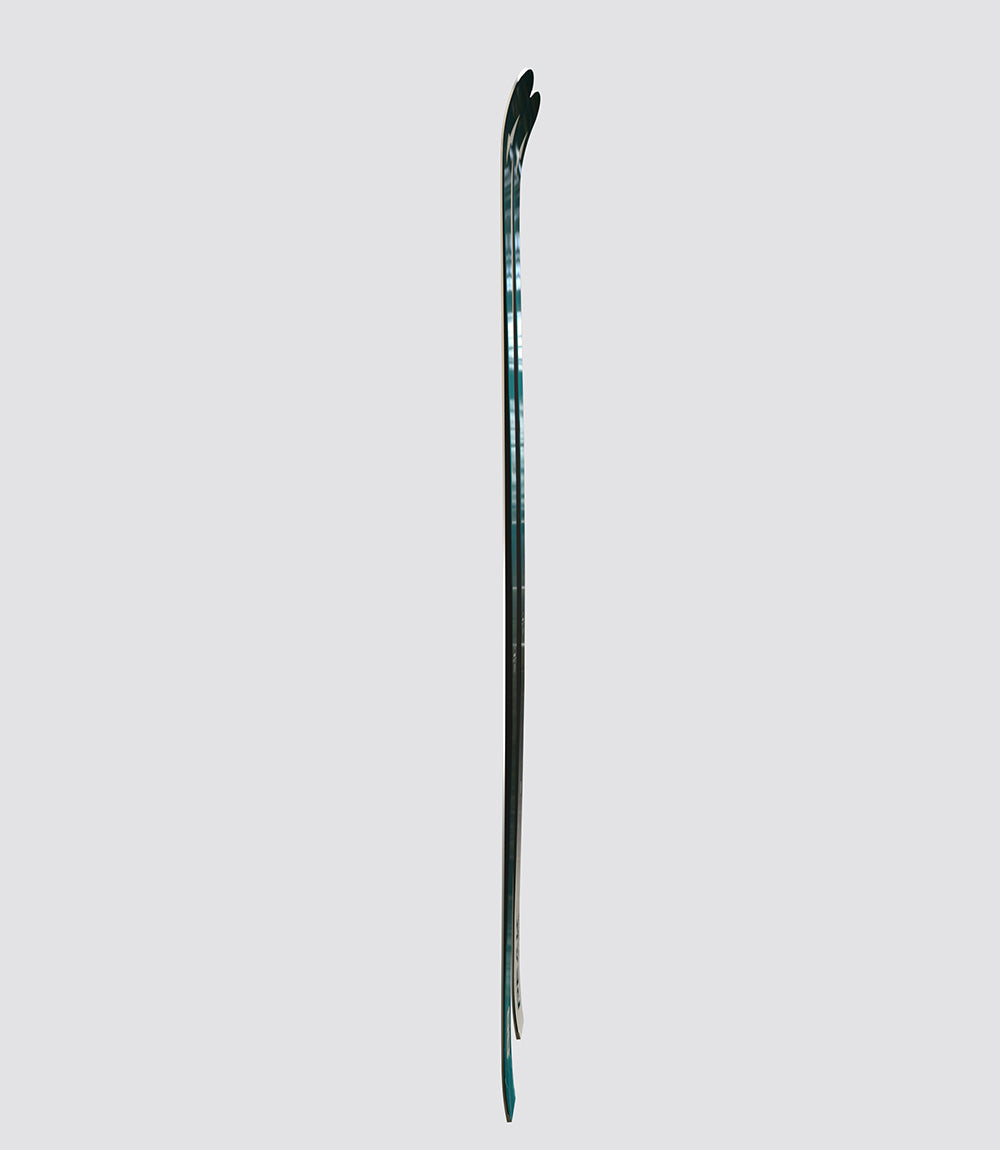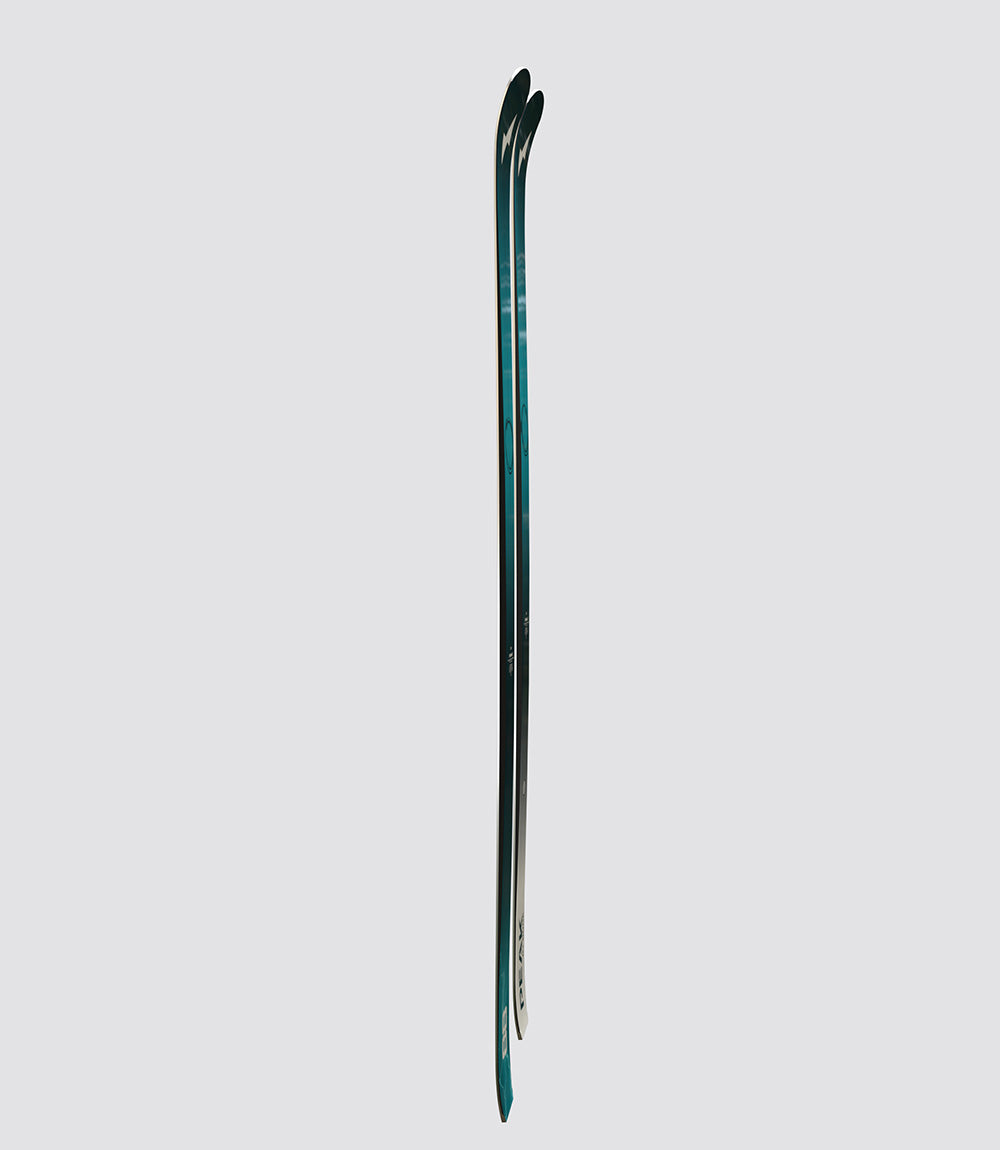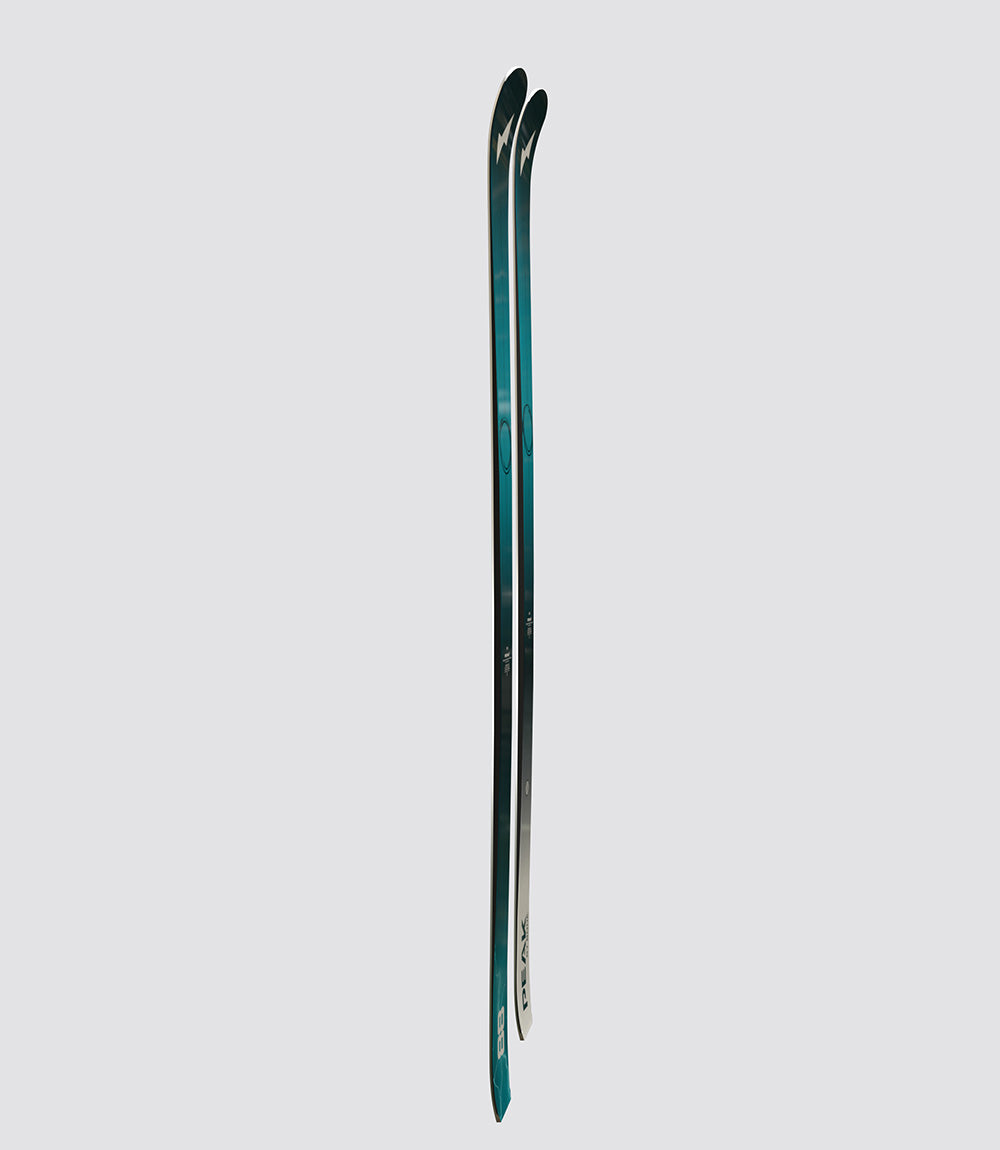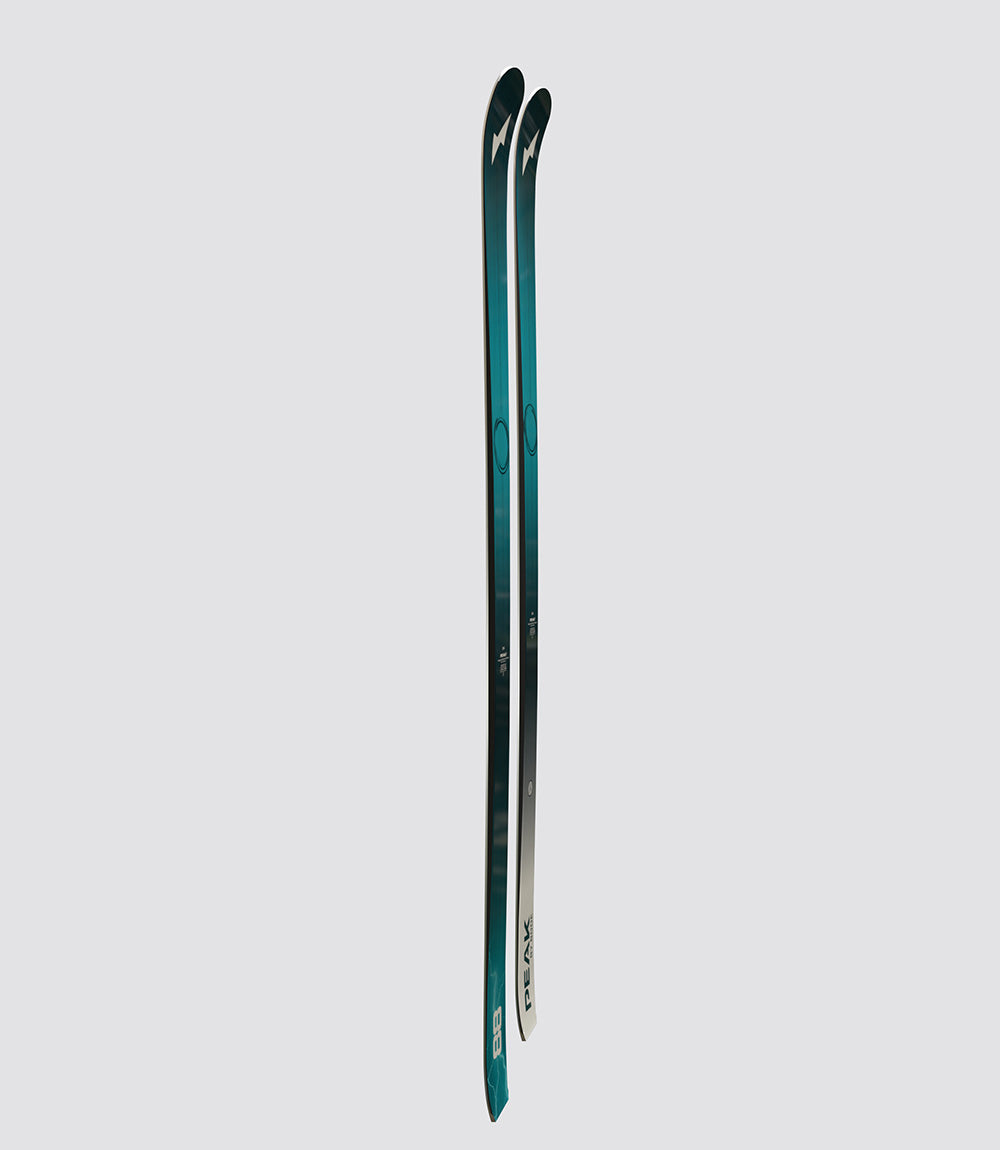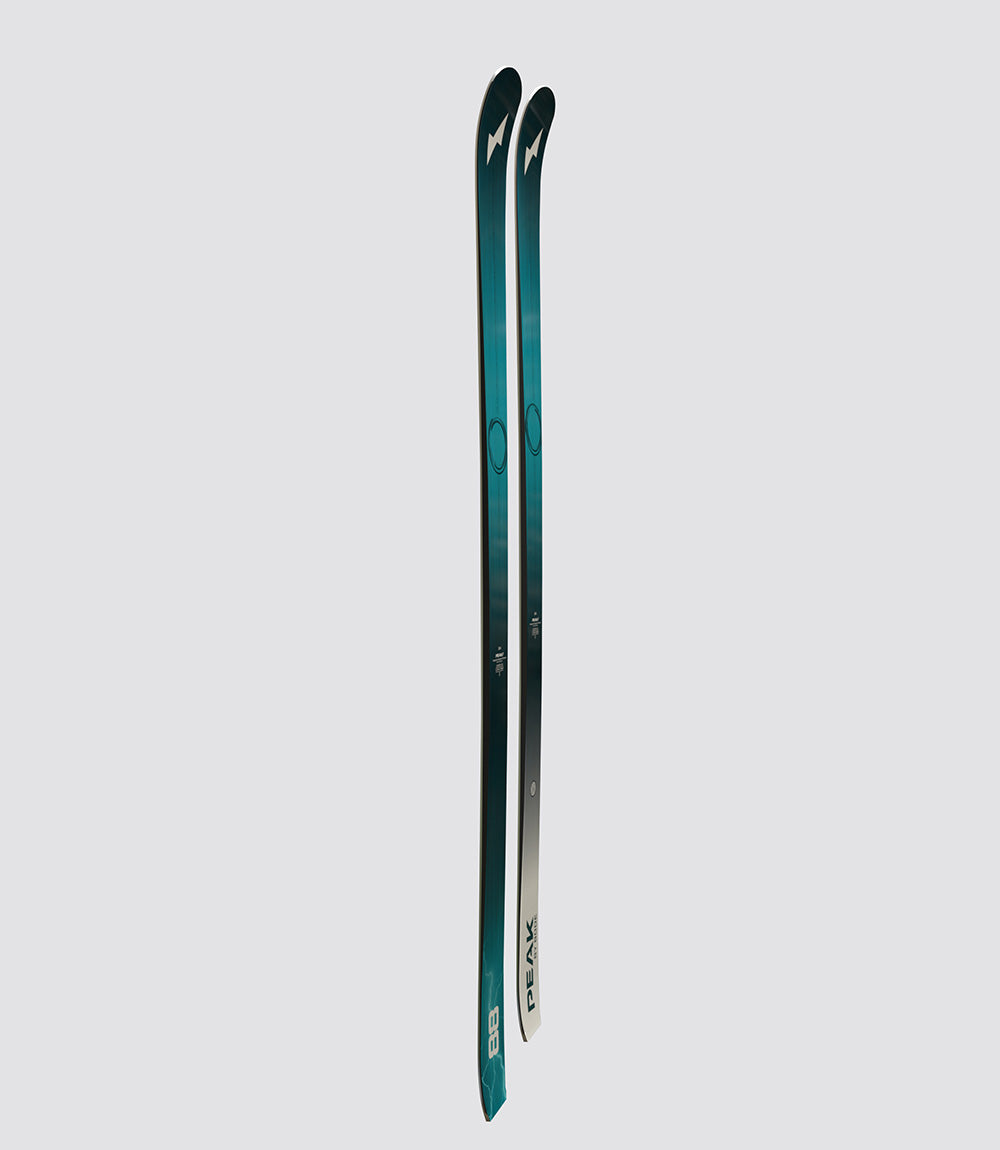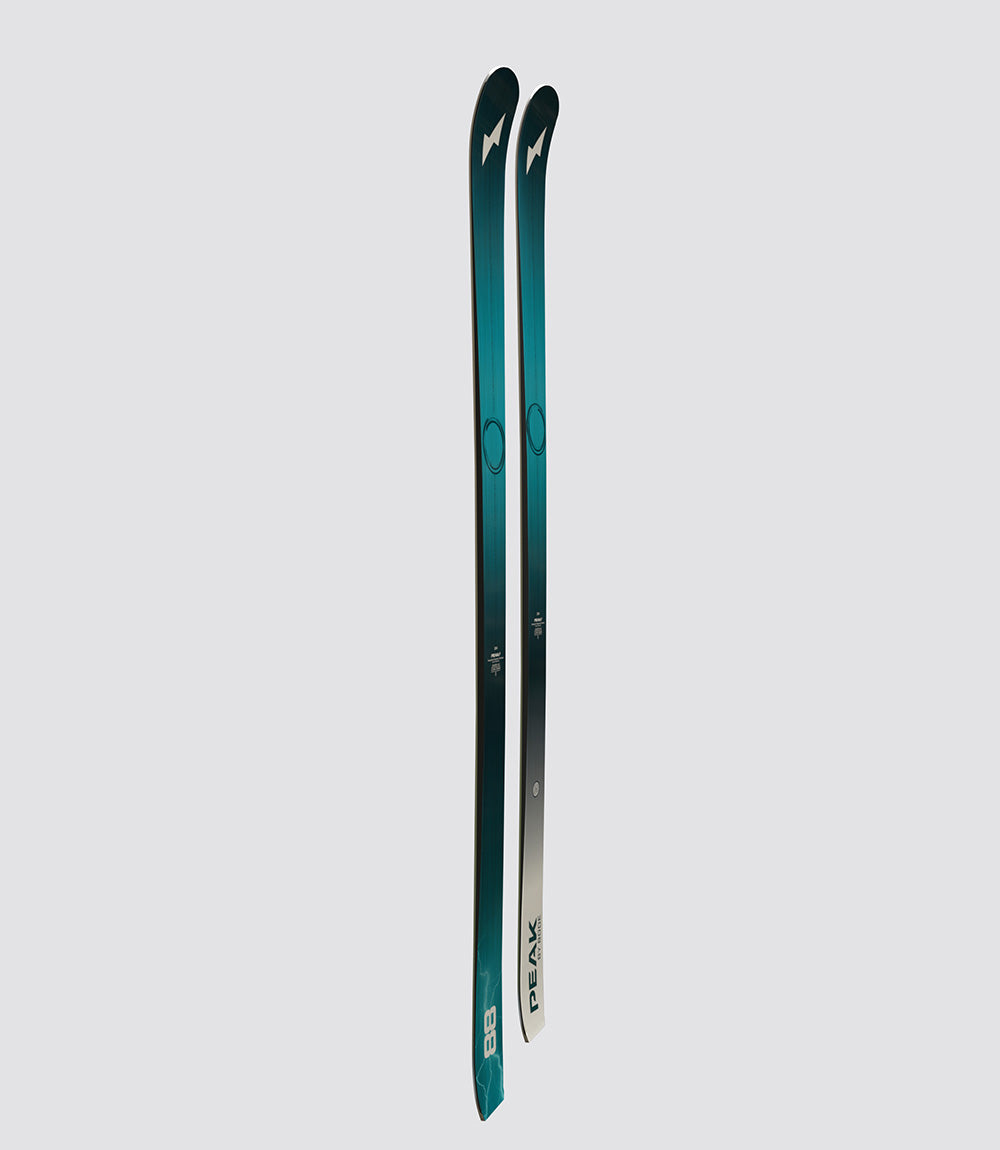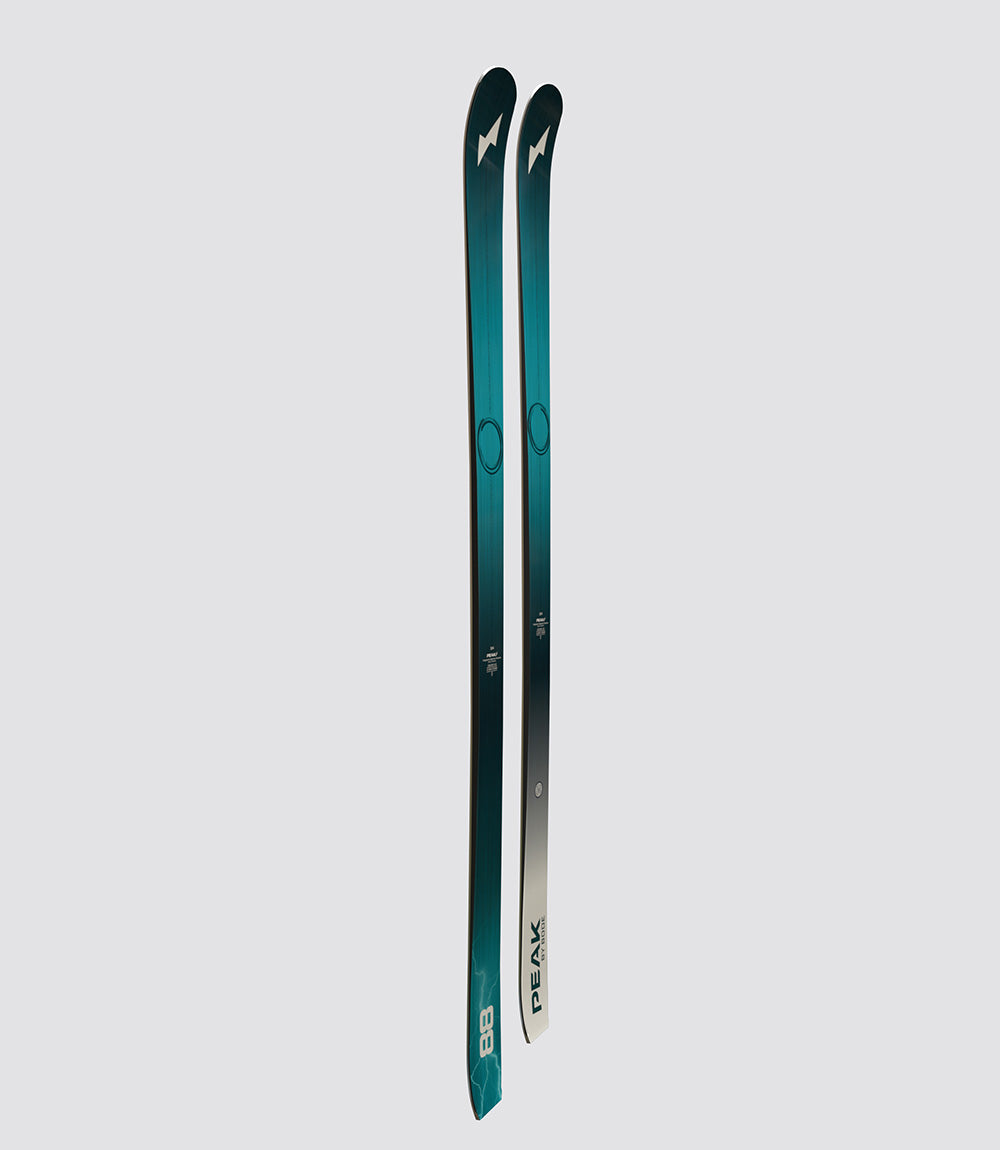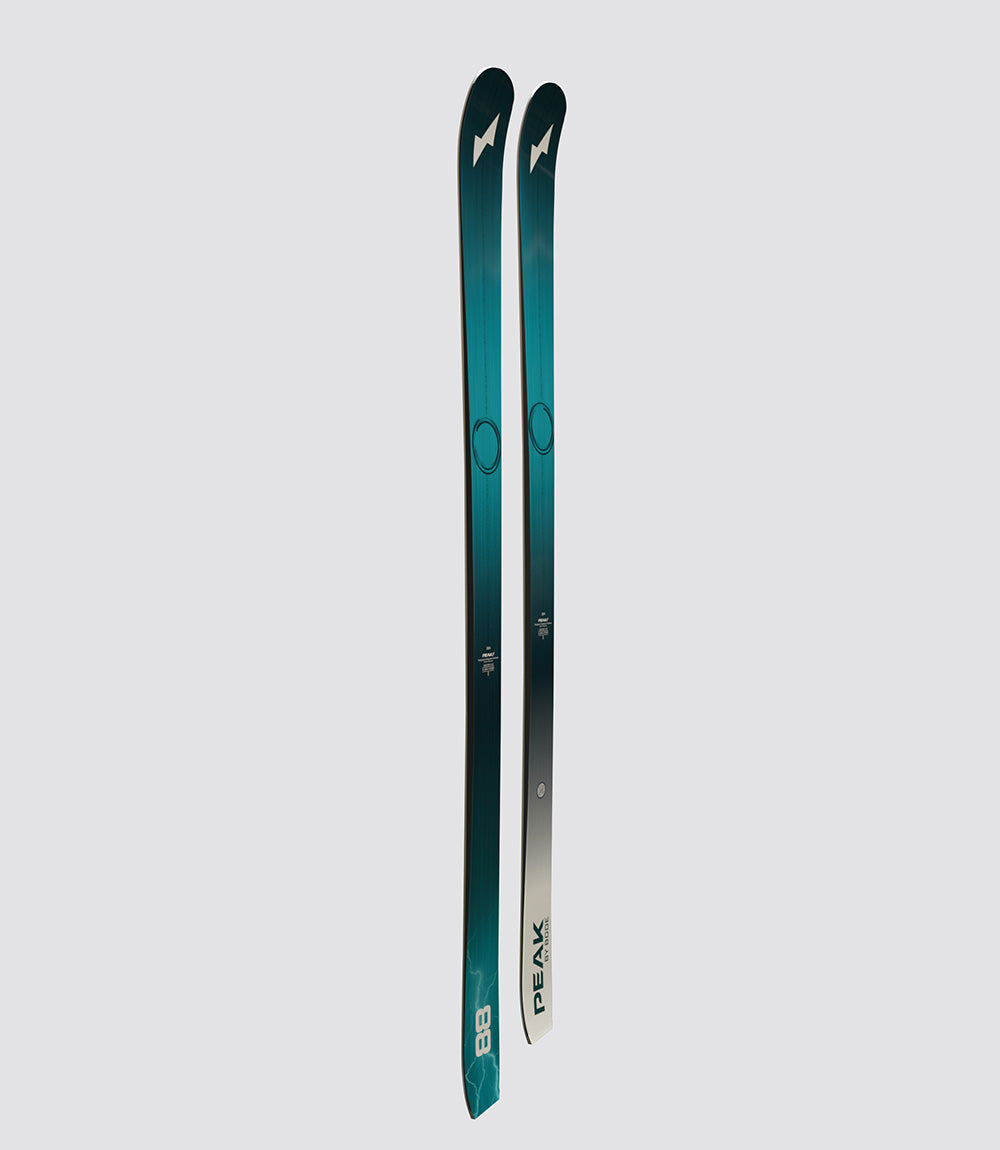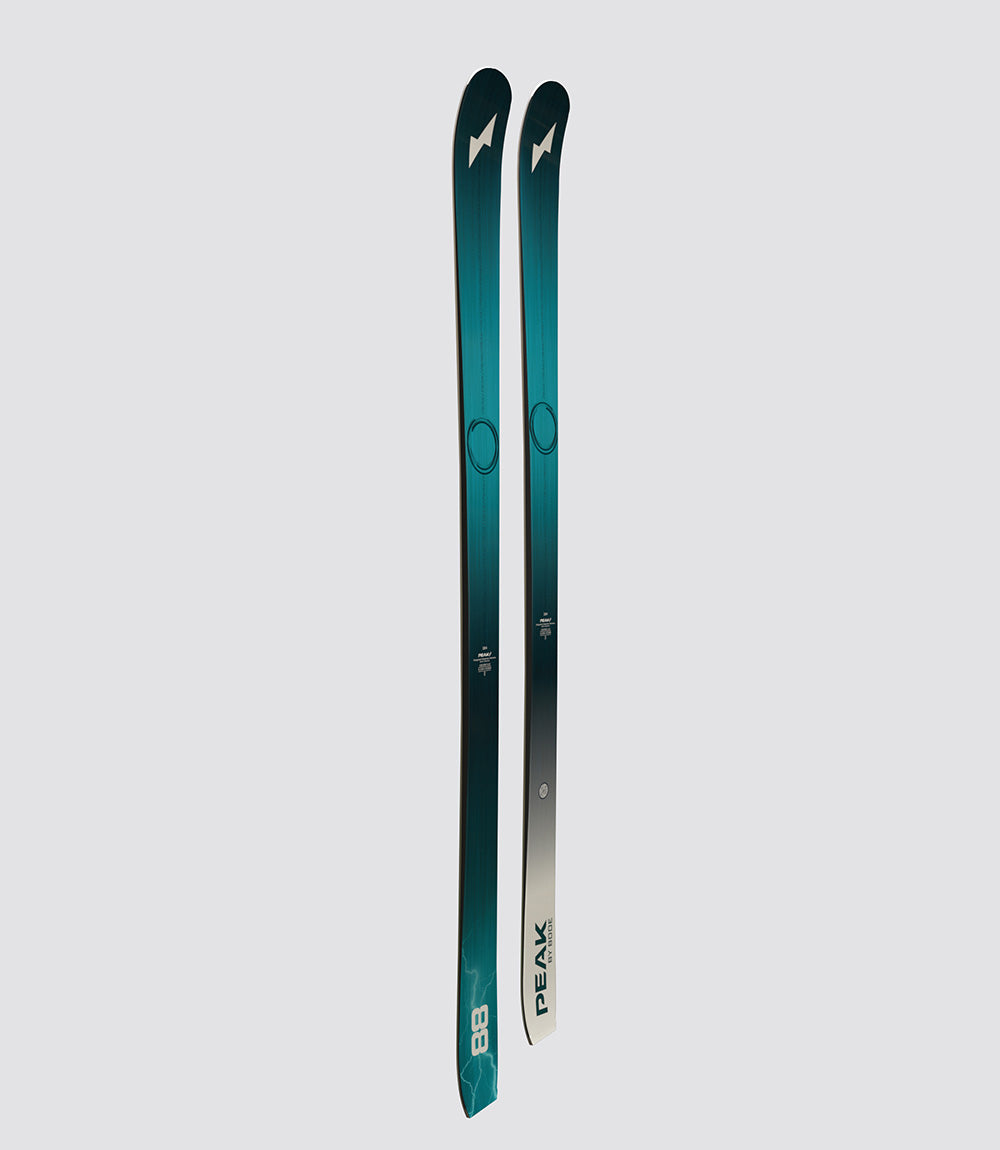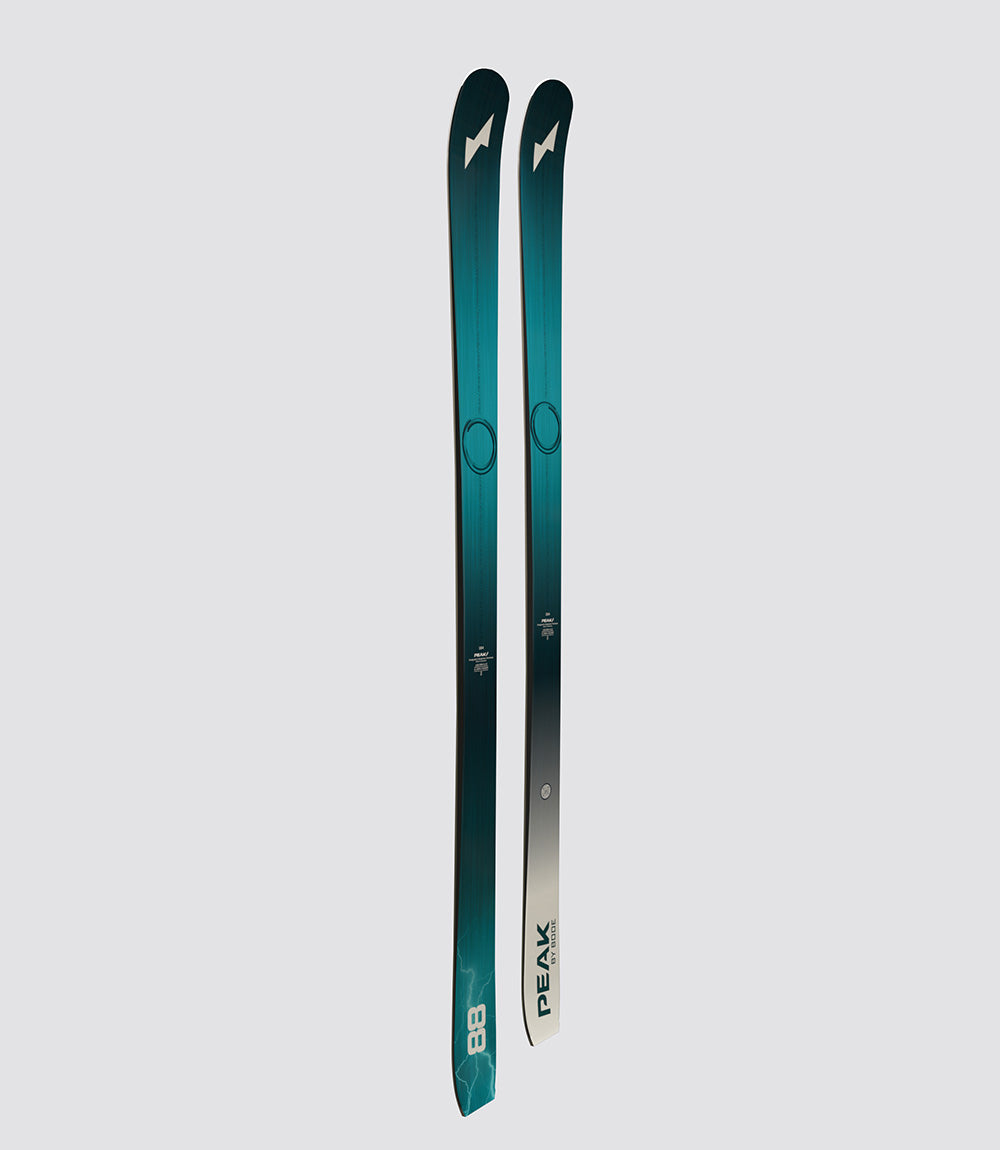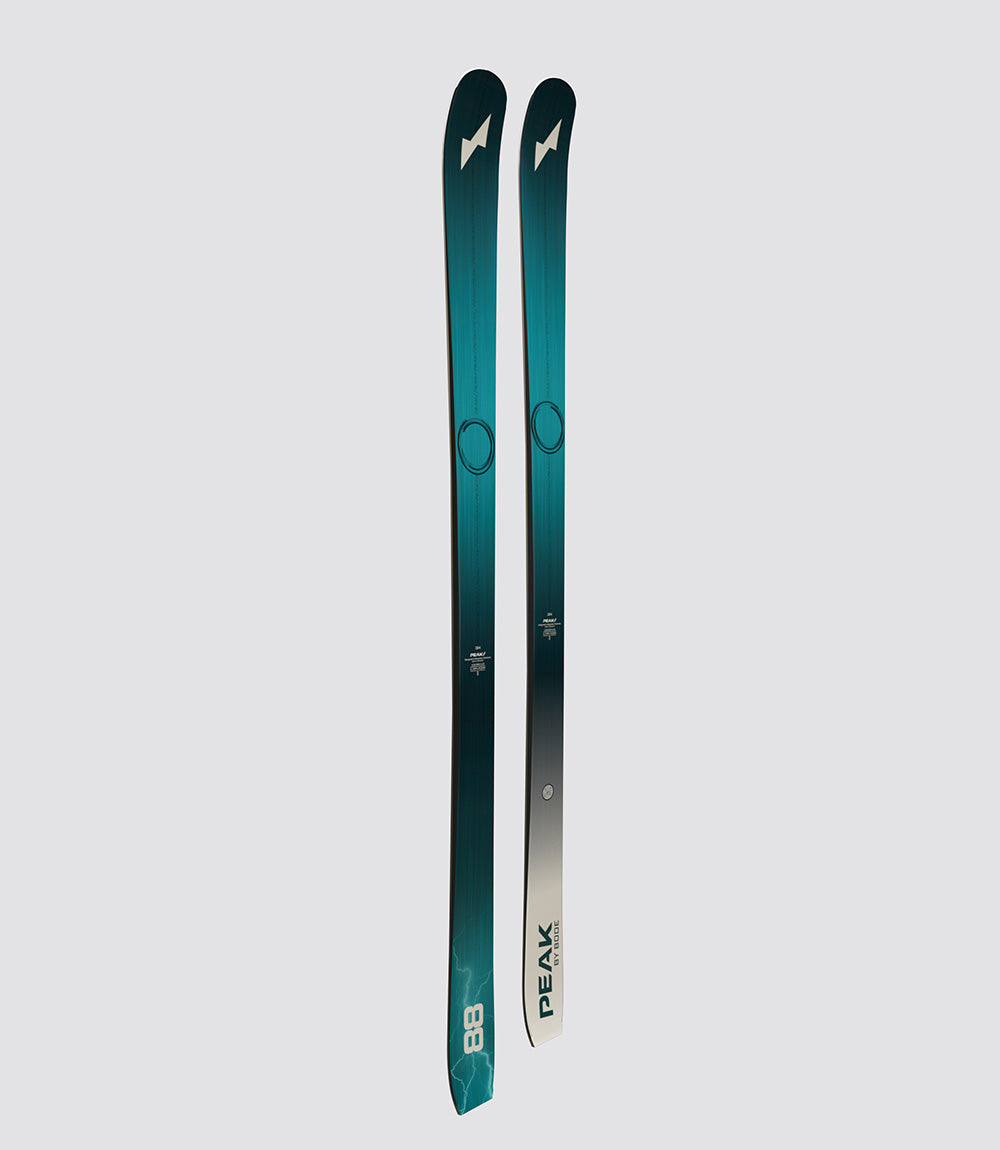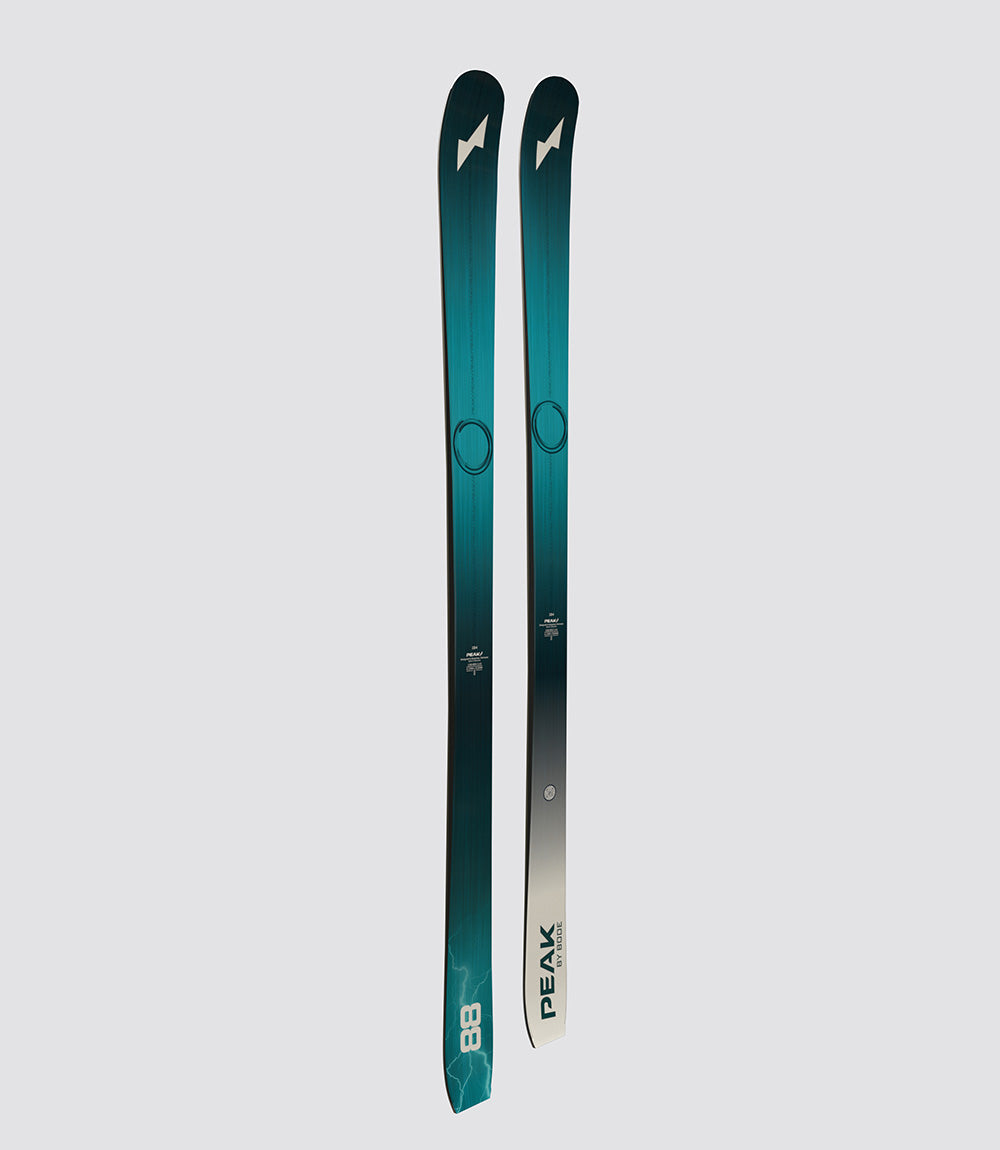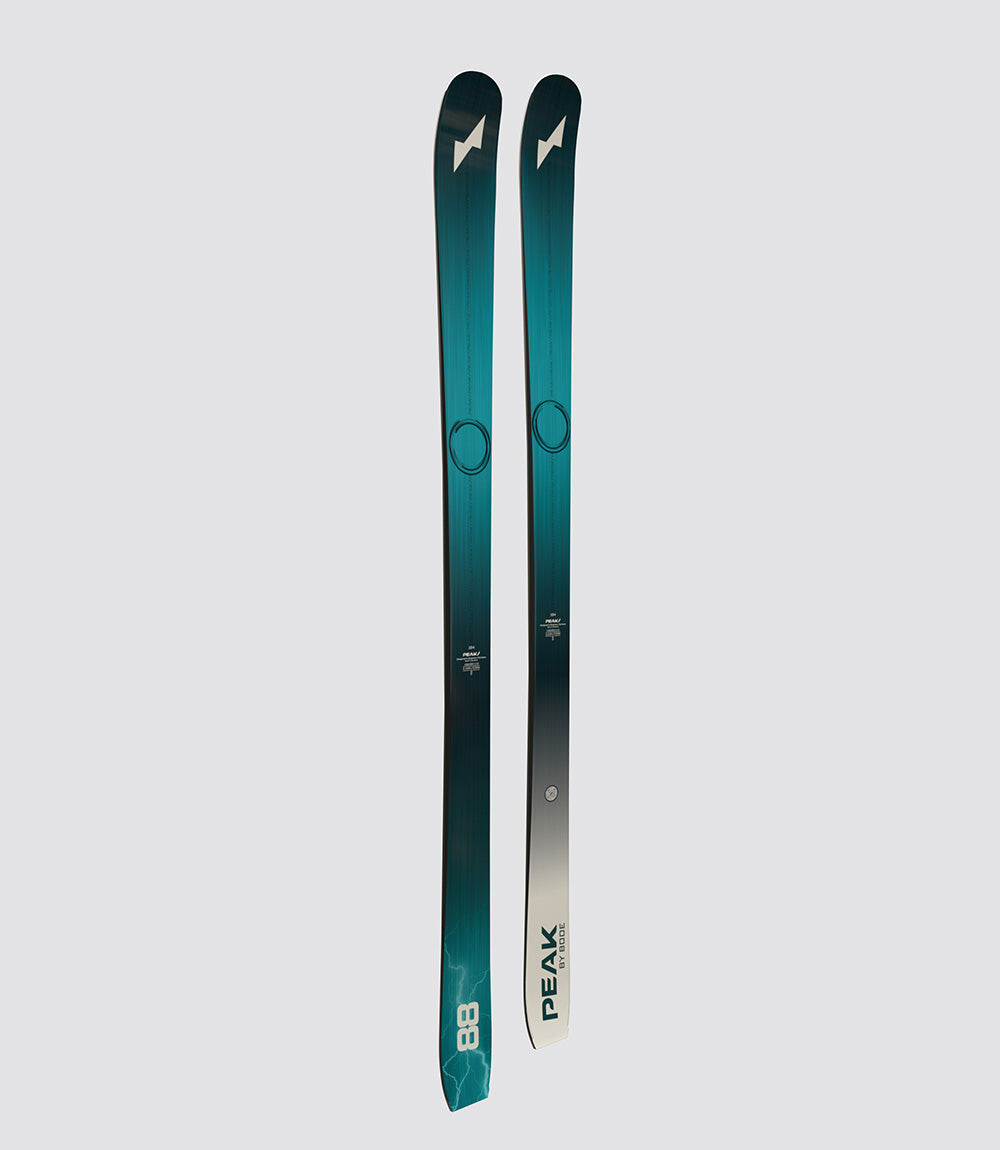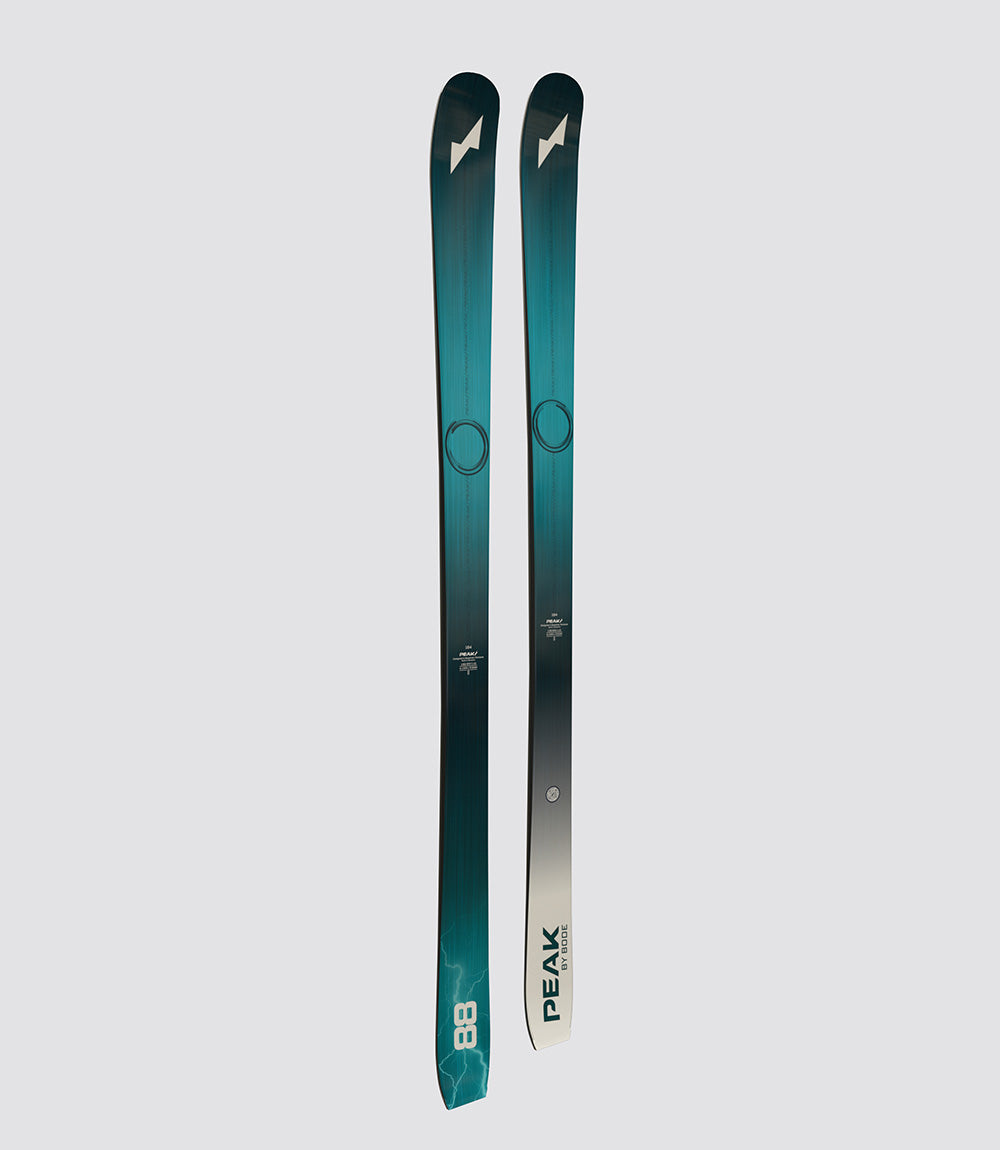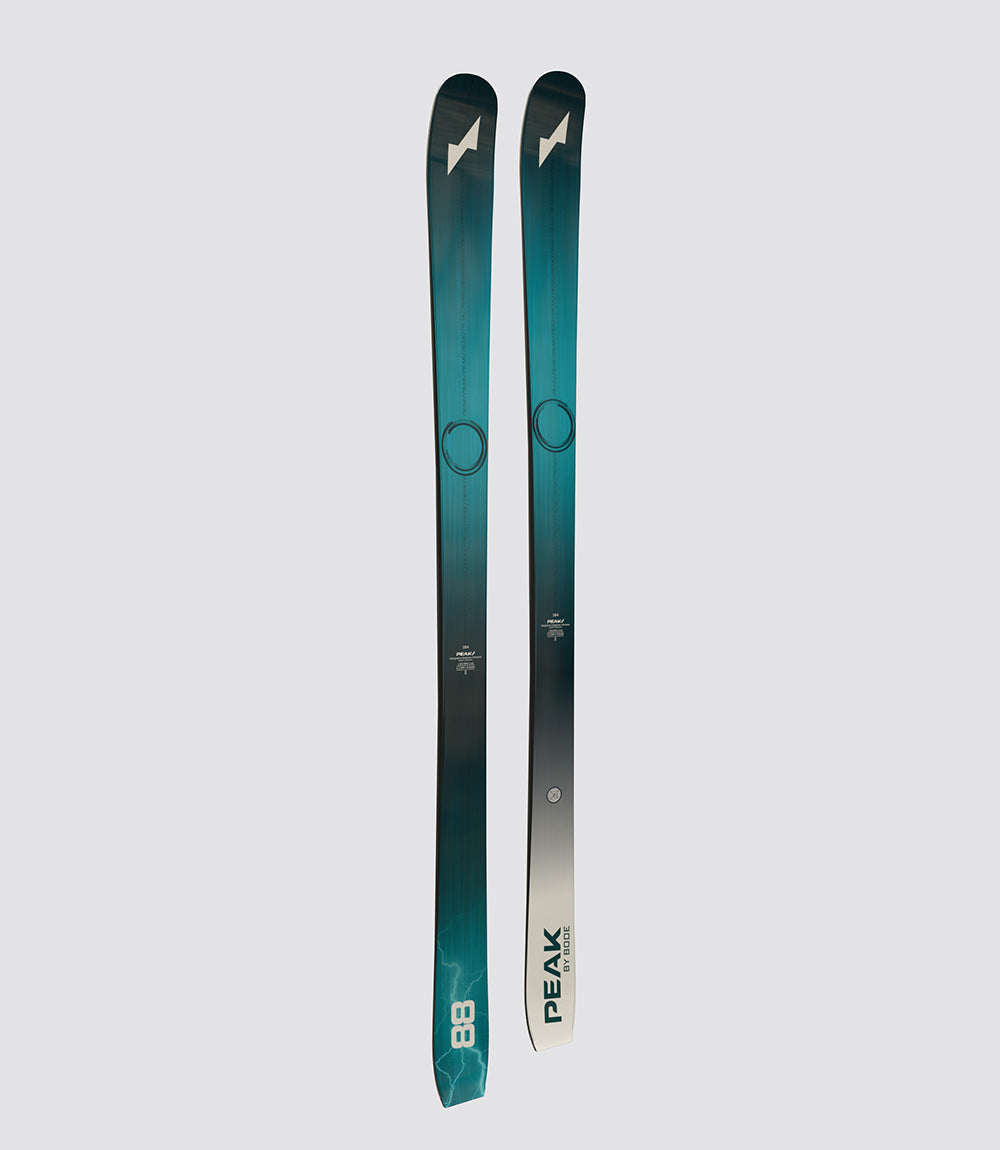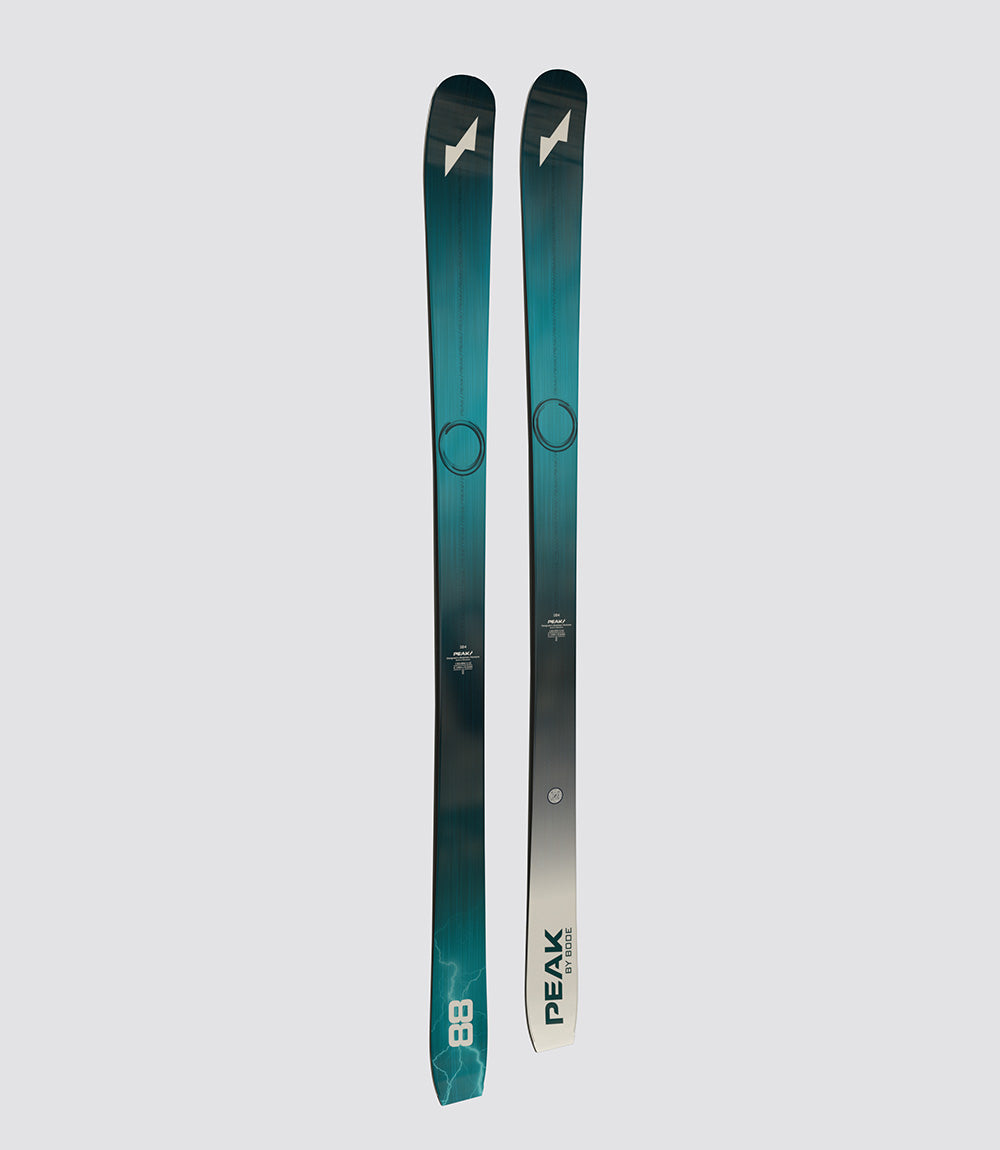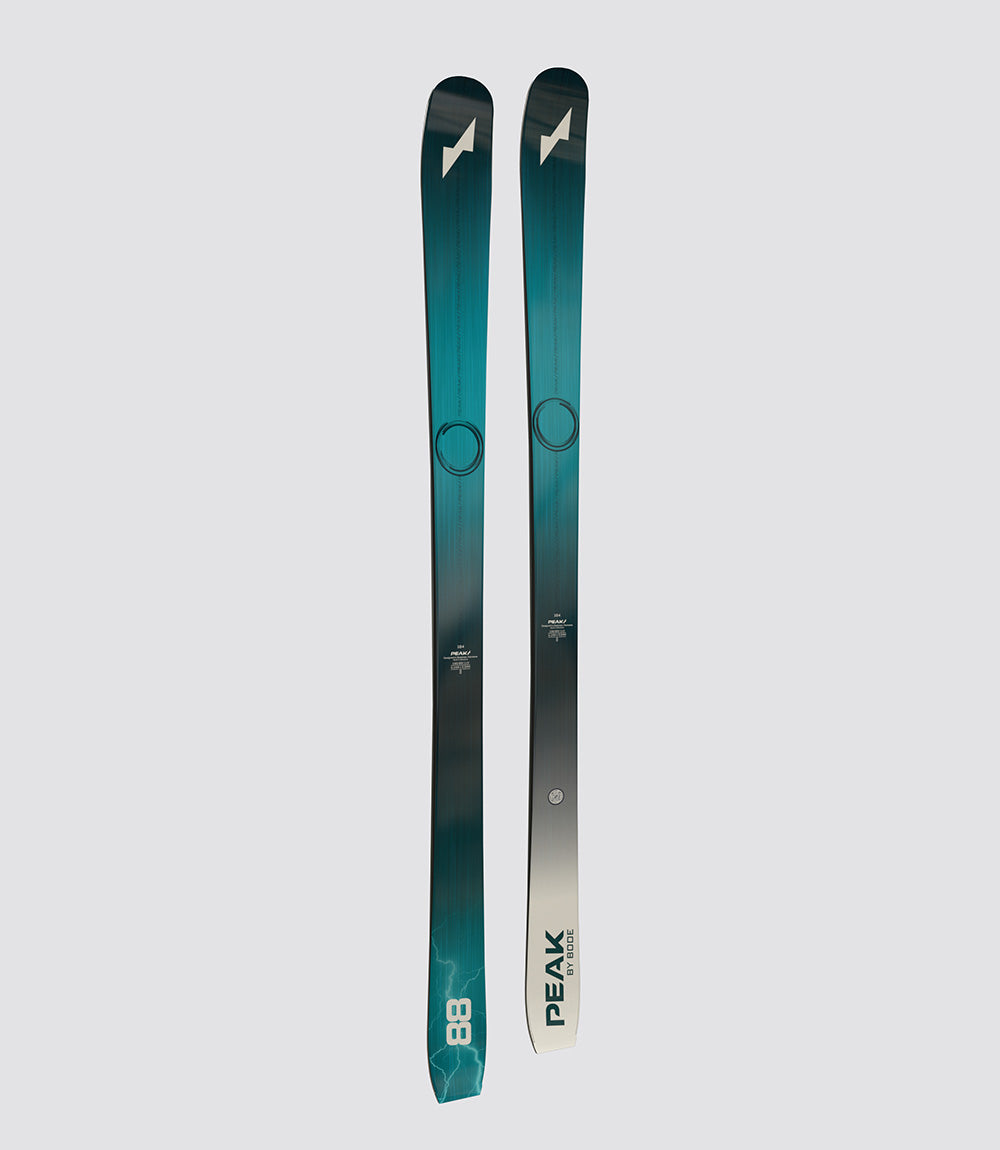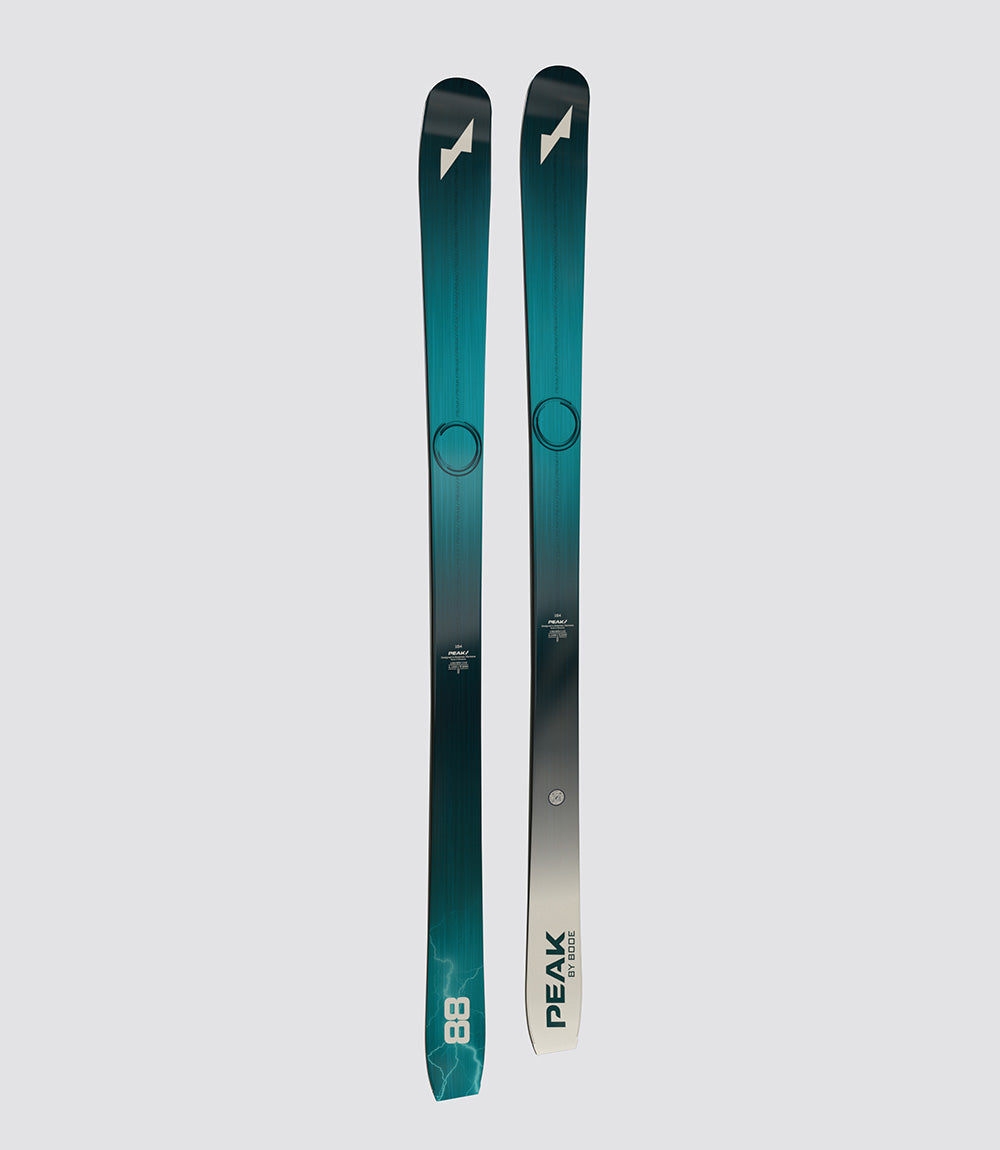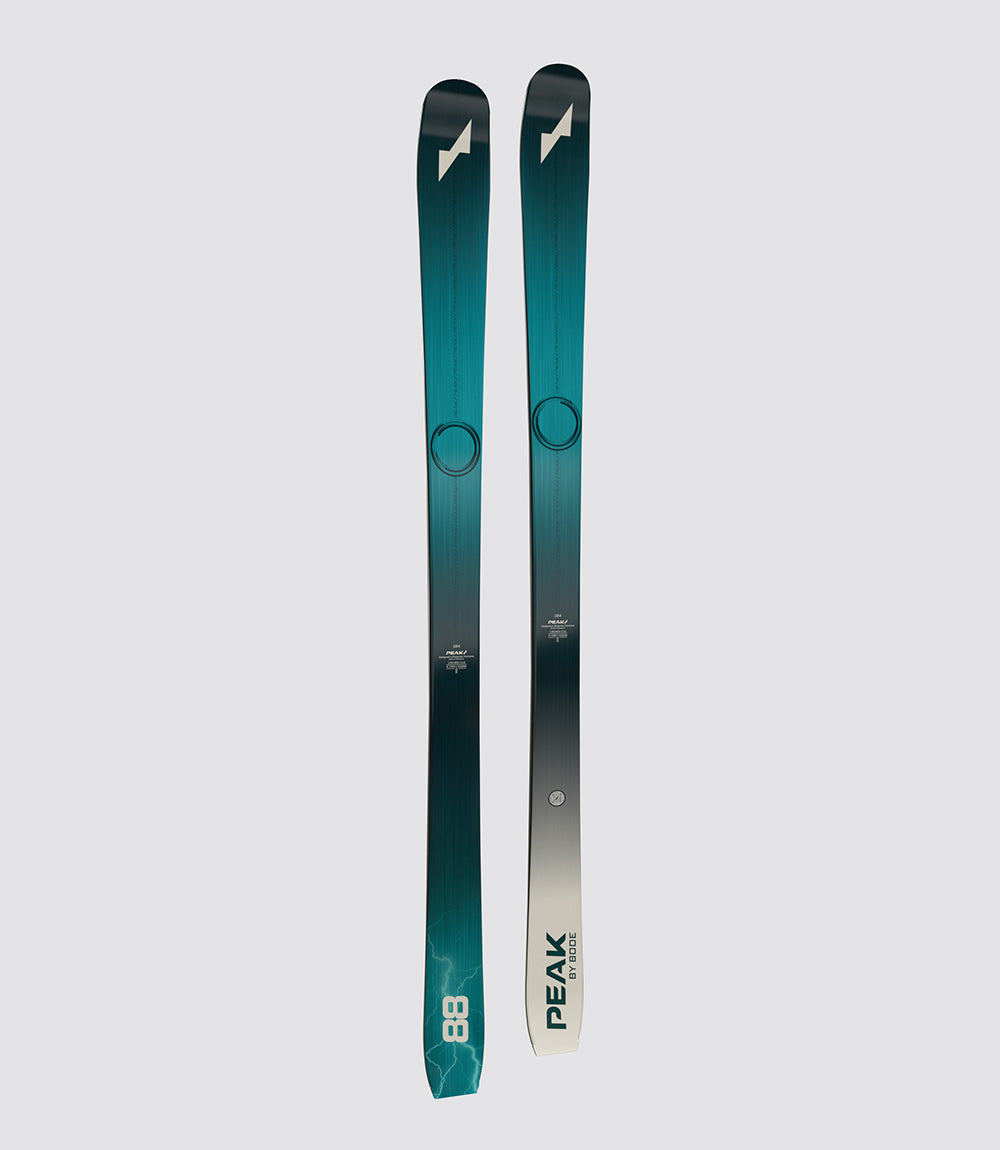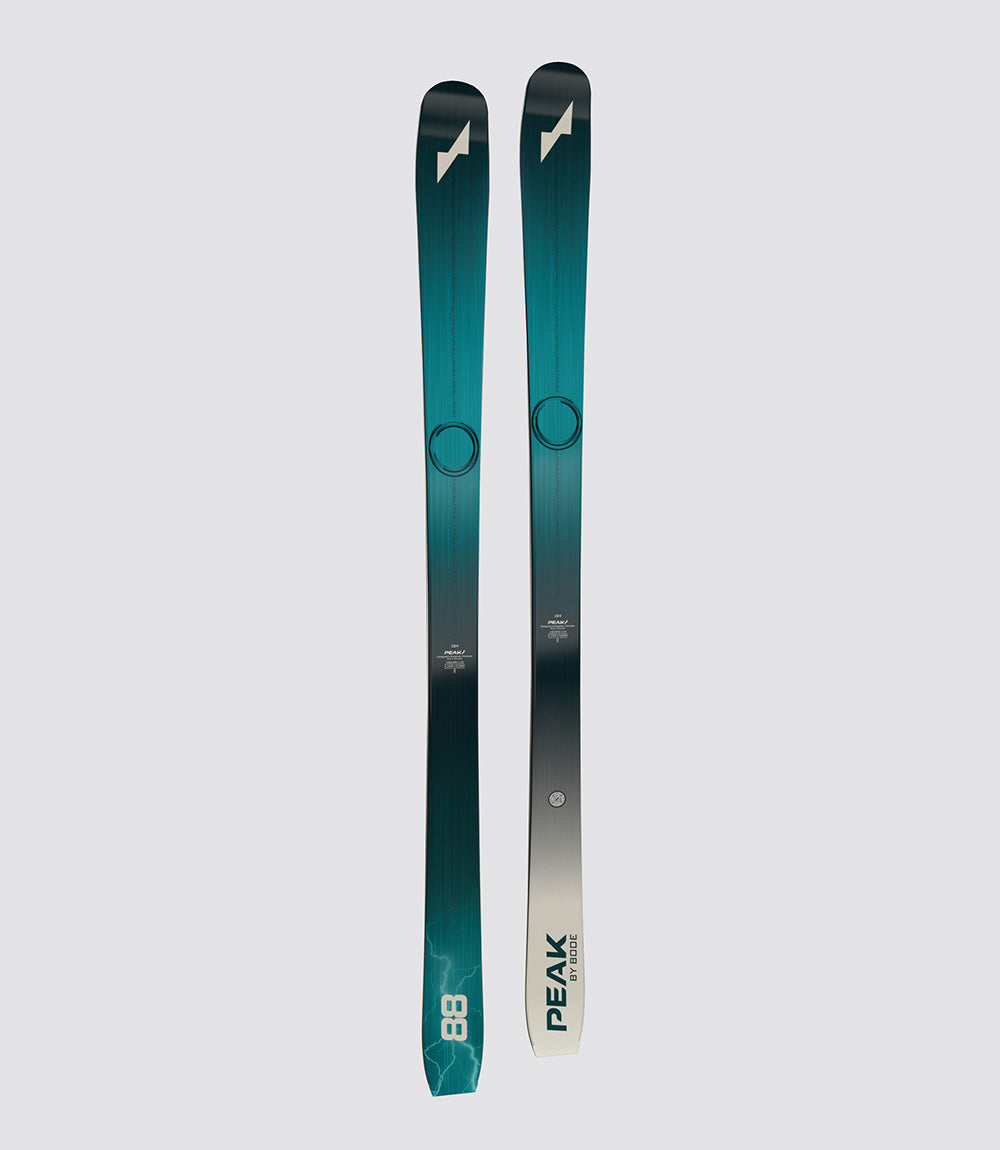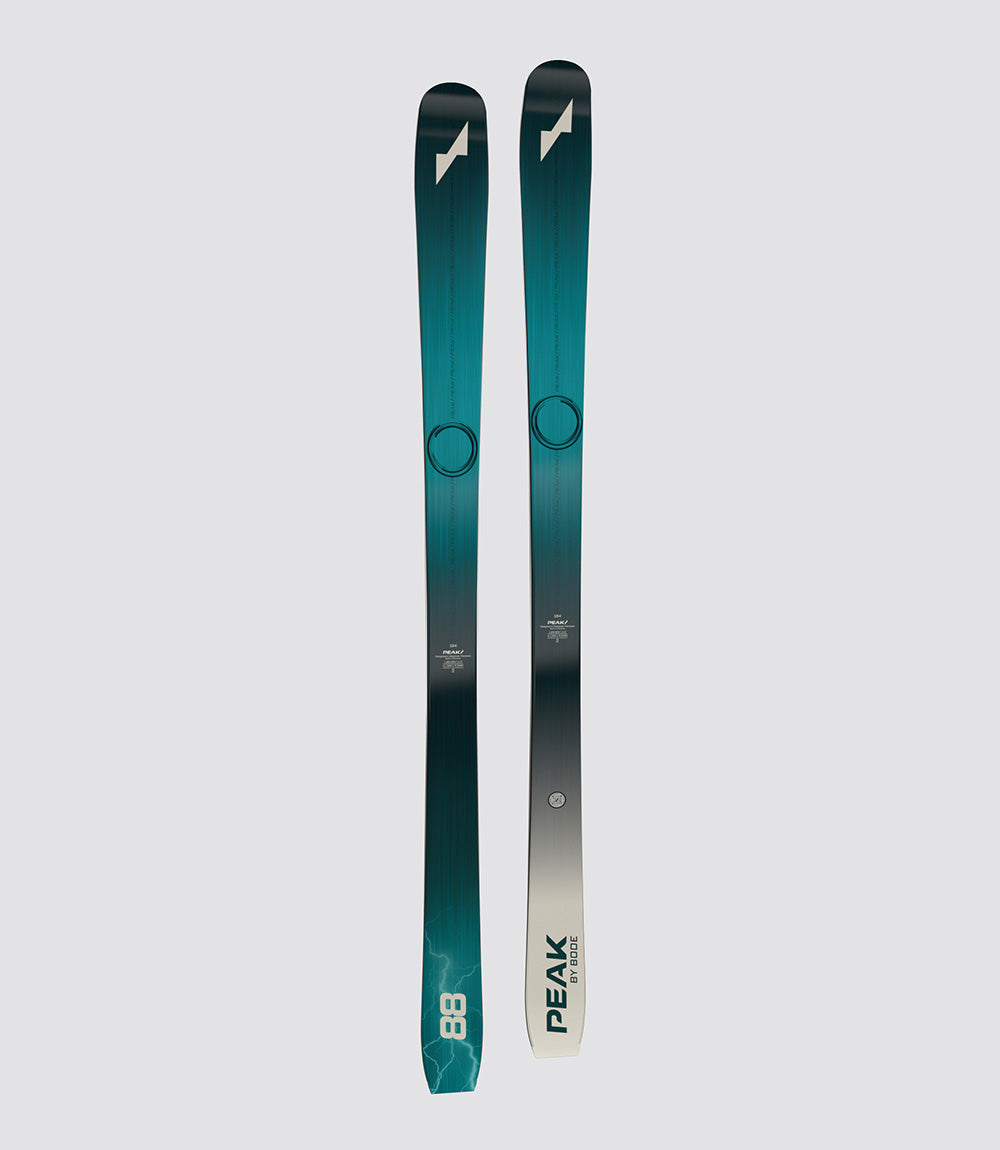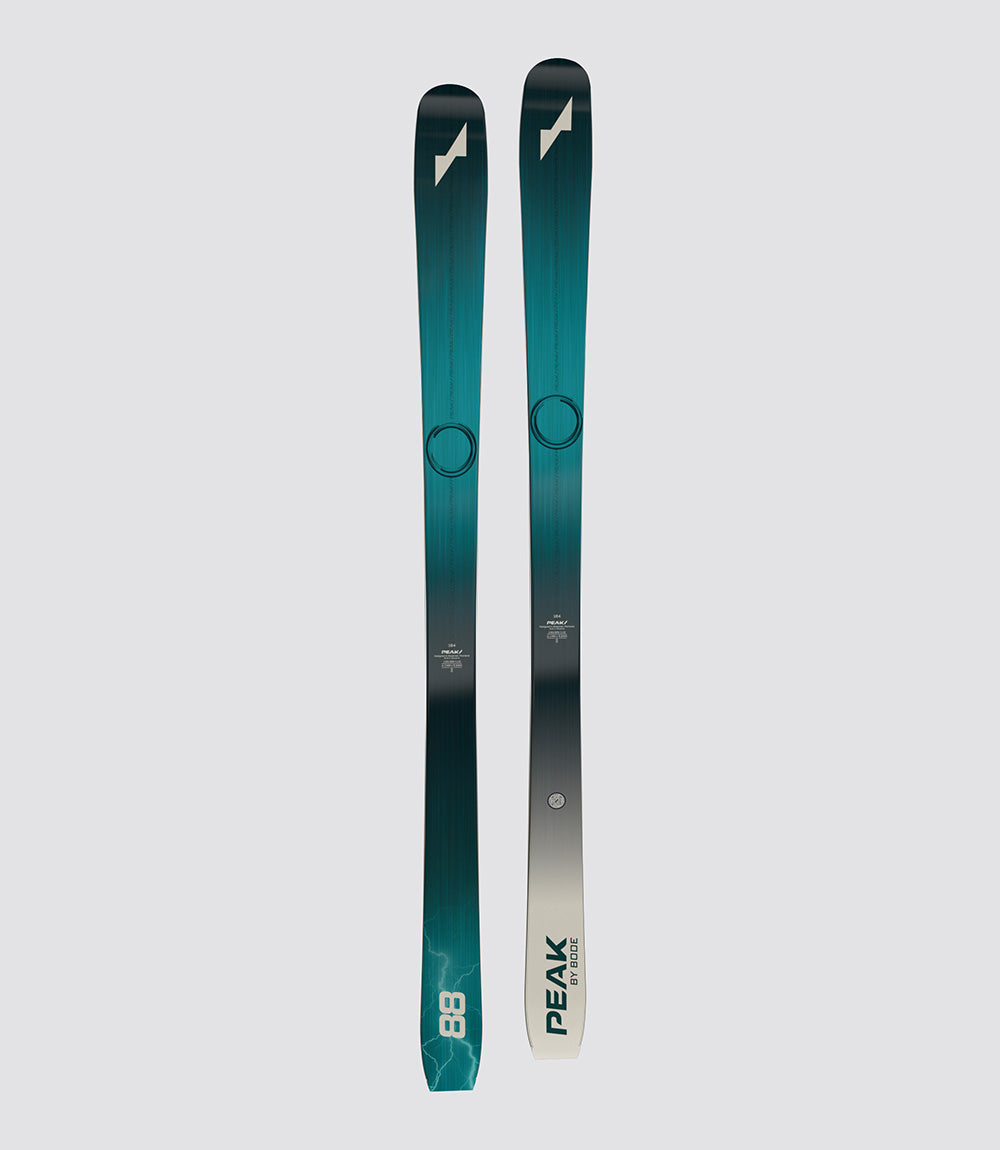 Ski Length Guide
What Skier Type are you?
A/B: Higher speeds and/or open terrain
B/C: Moderate speeds and/or higher terrain (trees/chutes)
C: Slower speeds and lower edge angles
What length skis should I buy?
| Skier Height | A | B | C |
| --- | --- | --- | --- |
| 5'4" – 5'6" | 176/178 | 168 | 160 |
| 5'7" – 5'9" | 184 | 168/176/178 | 160 |
| 5'10" – 6' | 184/188/190 | 176/178 | 168 |
| 6'1"+ | 184/188/190 | 184 | 176/178 |
Peak® 88 by Bode
Whats Under the Hood
If not for the KeyHole™—and our dedication to delivering a smooth flex in each length—the 88 might come off as burly. Two full sheets of metal sandwich a paulownia and ash core and the bottom alloy runs "over the keys" in ski engineer speak. What the hell does that mean? The ski's edges offer more bite.

But don't get scared off. Because the 88 is built around our concept of "accessible power," it only skis as hard as you do.

I'm Loving my Peak 88!
Wow I'm loving my Peak 88! I was hoping for highly versatile ski that was fun, and so far it's exceeded expectation. I bought them later in the season but was able to test them in almost every conditions. The way I was able to push and hold high speed firm snow groomers probably has me leaving my GS carving skis home, and they are so much more fun than the two different pairs of all mountain skis that are in the 95 range. These are much more fun! Although I also bought the 110's and haven't had them out yet, I had a couple 10 inch powder days and I loved them in it, and in the crude, and I continued on them into spring slush conditions, closing out my season on them at Snowbird on Memorial Day. I'm looking forward to next season on them, and also getting lots of powder time on my 110. I'm not an expert on ski design, but whatever you are doing, it's different, and better!
Still in Plastic
They look good in shipping plastic! Received in late April, so need to get bindings and ski' 'em. Happy Summer, Mark
Y ahoo
Sent them $50 bucks in June, got the 88 ' s.in Sept, skied them 70 days on Baldy SV . I m a78 year old skier,been skiing for 73 of those years and those skies make you feel like you're in your 20's. Great ski,
Terrible Company
I am very disappointed that I purchased skis too late in the season to be able to use them this season, thereby making your 30 day warranty useless. I asked about extending it into December so that I can tryout the skis. I was told that this couldn't be done. Therefore I will never recommend Peak to anyone. Hopefully I will enjoy the skis when I get on the snow, until then I won't be satisfied
Hi Charles,
We apologize we were unable to provide your desired outcome when you first reached out. We have since updated our return and exchange policy, which we have added below.
'Here's the deal: If you receive your Peak skis after April 1st, 2023, you have until December 31st of that year to return them for a refund -- or -- if they are a 23/24 model, exchange them for a different ski. 22/23 models are not eligible for exchange. If you buy and receive your skis after December 31st, you have 30 days to ski them for a refund or to swap them for another model.'
Based on your order date, you will now qualify for an extended return period. We hope you love your skis and will not have to take advantage of our generous return policy.
Please contact support@peakskis.com if you have any additional questions or concerns. Thank you!
1 Ski Quiver
I'm a PSIA Full Cert Instructor and now a Level 1 Race Team Coach and I love how I use my 168cm 88's on all kinds of conditions.
I put Marker demo Bindings on so I could let other people try them and I've gotten 2 people to buy their own.
I'm a short turn radius kinda skier and love a 68 under foot but the 88's lightness and easy swing weight allows me to pivot these thru the bumps with a big smile on my face.
Keep up there good work🤙🏽