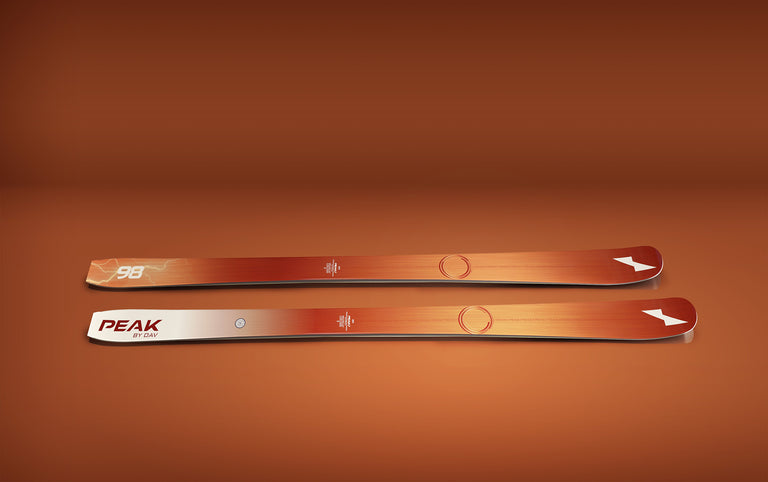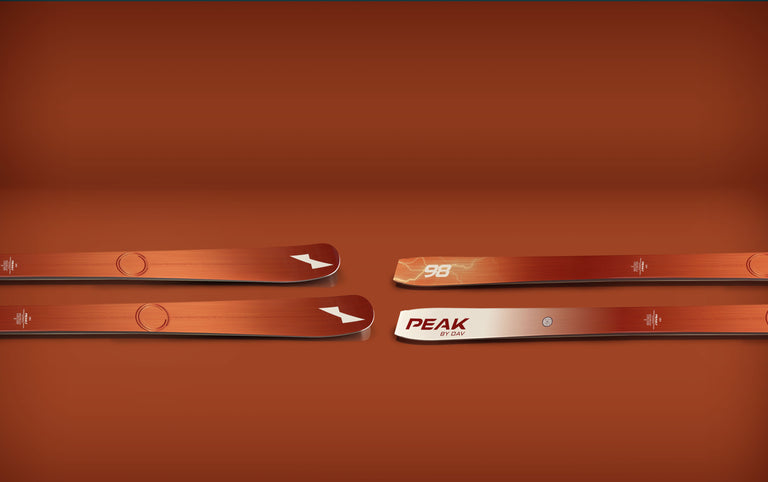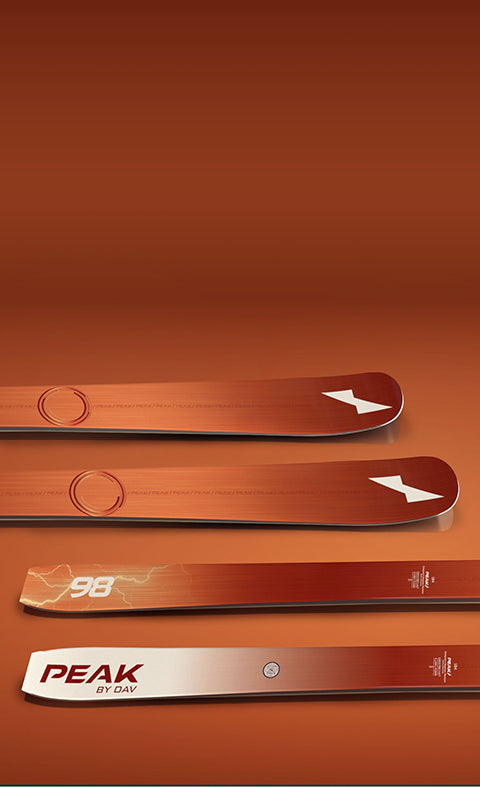 Peak® 98 By Dav
Ditch the herd
Toss them over your shoulder on bootpacks, slap some skins on to tour, or link turns through glades on resort. The 98 by Dav is a ripping resort ski—and a whole lot more.
Regular price
Sale price
$1,090.00
Unit price
per
Sale
Coming Soon
Ski Length Guide
The Peak 98 by Dav is our ski of choice for inbounds hike-to terrain, chalky alpine snow, spring ski tours, summer couloirs, and anytime you want a bit more maneuverability in a mid-fat width. It's got range. You can pair these skis with pretty much any boot/binding combination. It's a match made in heaven when paired with resort-to-AT hybrid bindings and freeride boots with walk/tour modes. Skiing is a big sport. Push yourself.
Free Shipping

We offer free shipping on any purchases over $50 in U.S. That applies to returns too.

Elsewhere else in the world, the customer pays shipping, duties and fees, which is all easily calculated with our FedEx app at checkout.
Free Returns

Don't love your skis? Exchange or return for a full refund. If you receive your new Peak skis in the summer or fall, you have until December 31st of that year to return them for another set of skis or a full refund. (That way you have time to ski on them in December.) If you buy and receive your skis after December 31st, you have 30 days to ski them and decide.
Warranty

While unlikely, it's possible that you will receive a pair of skis with a minor flaw. It's also possible, while out enjoying your skis, something goes wrong with them that is unrelated to the ski conditions or environment. Should a circumstance arise where you discover a flaw after putting your skis on snow, and you are the original owner, we will happily replace them for up to three years from the date of purchase. Enjoying your skis is paramount; if enjoying your skis results in damage to the skis from any number of hazards that exist in the mountain environment, we trust that you'll understand if we have a tough time replacing them due to conditions or circumstances outside of Peak's realm of influence.
View full details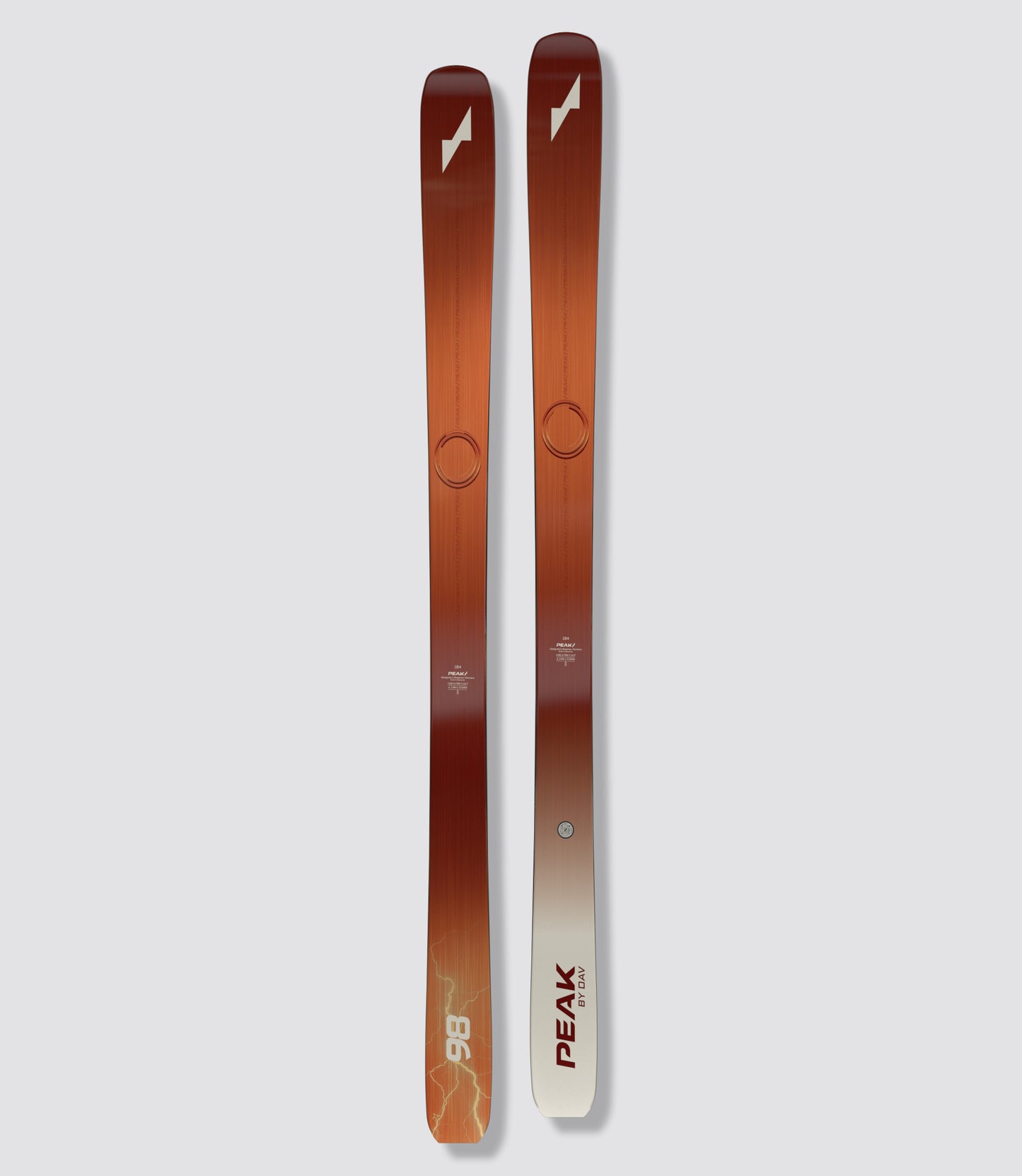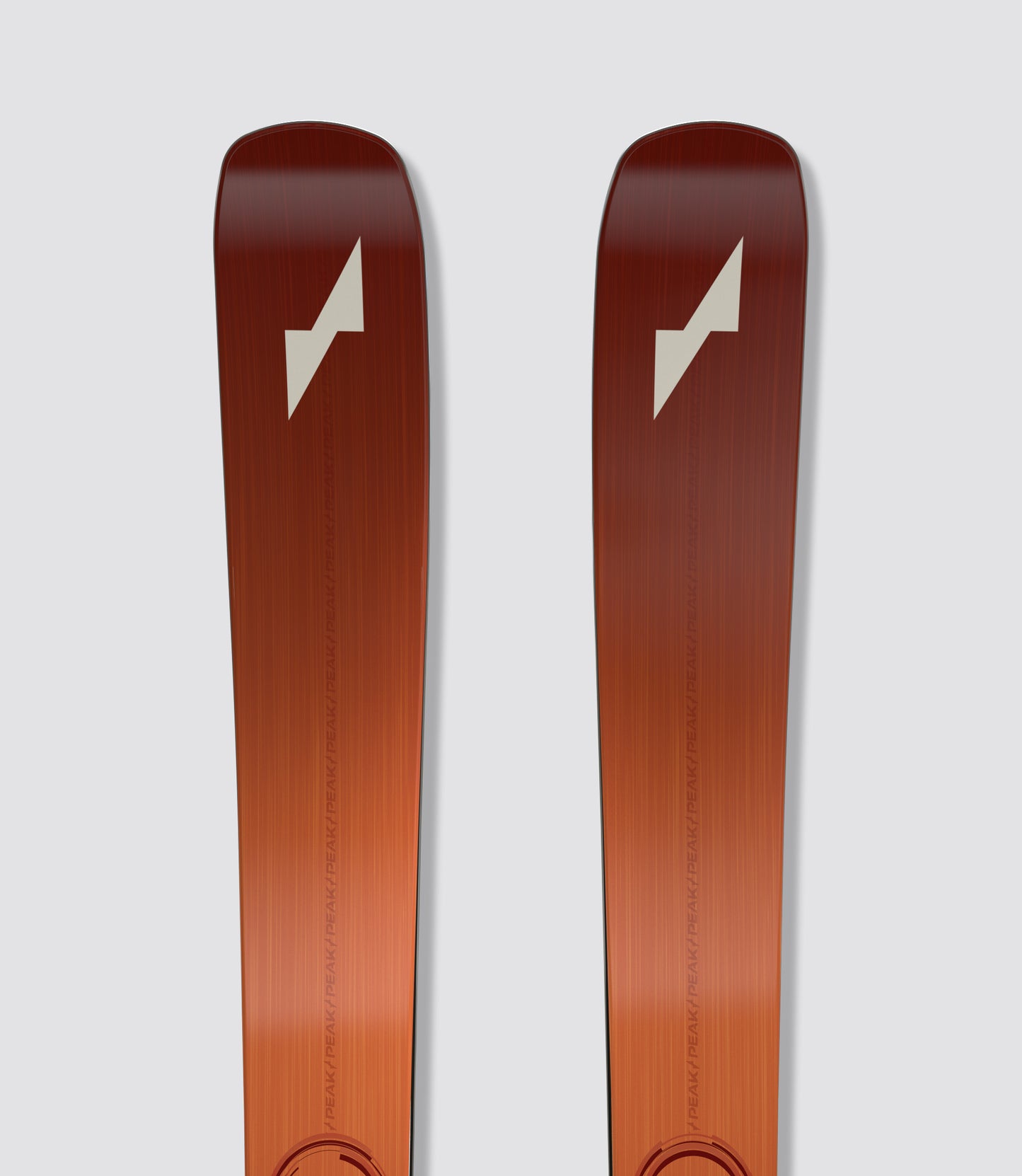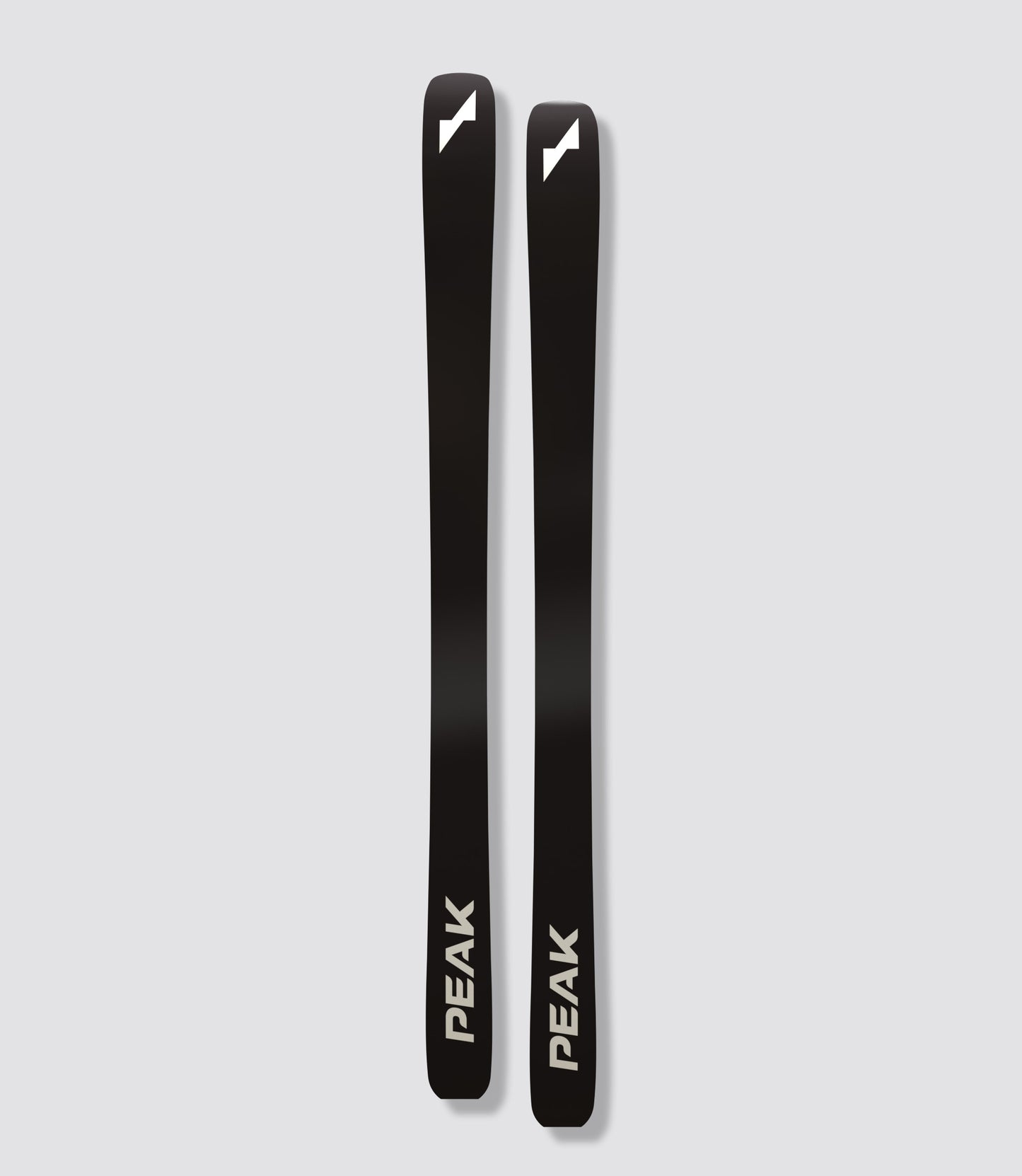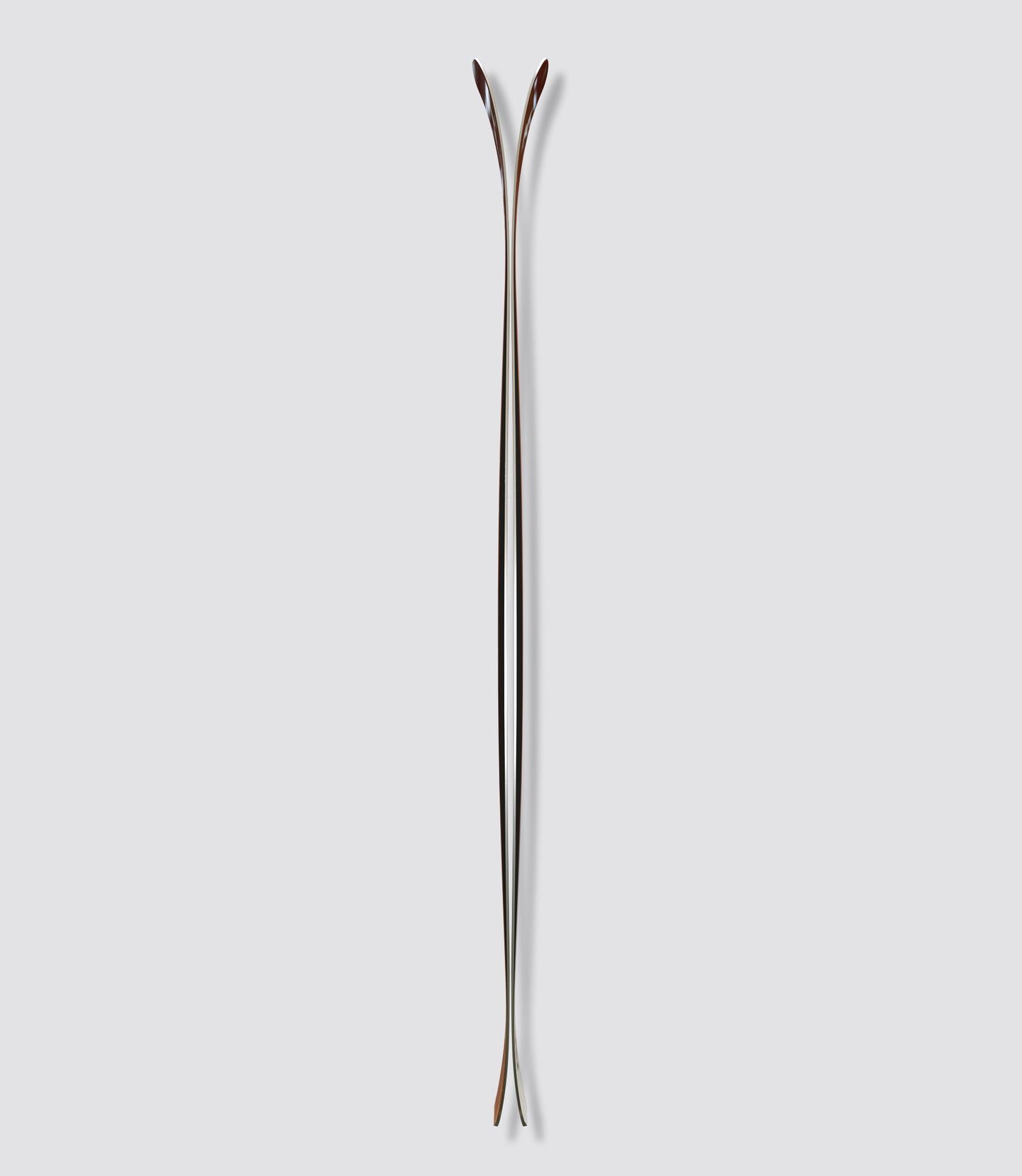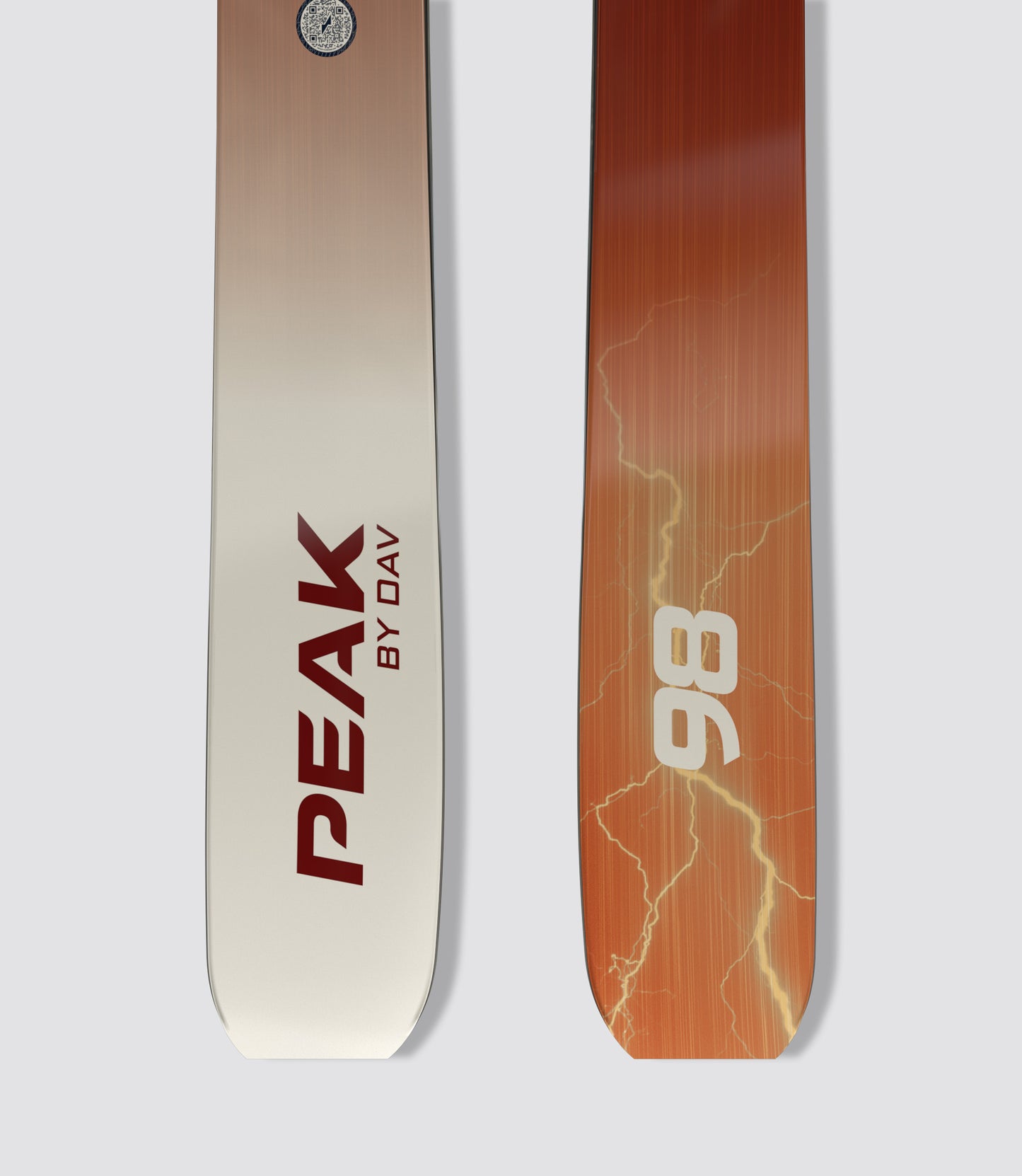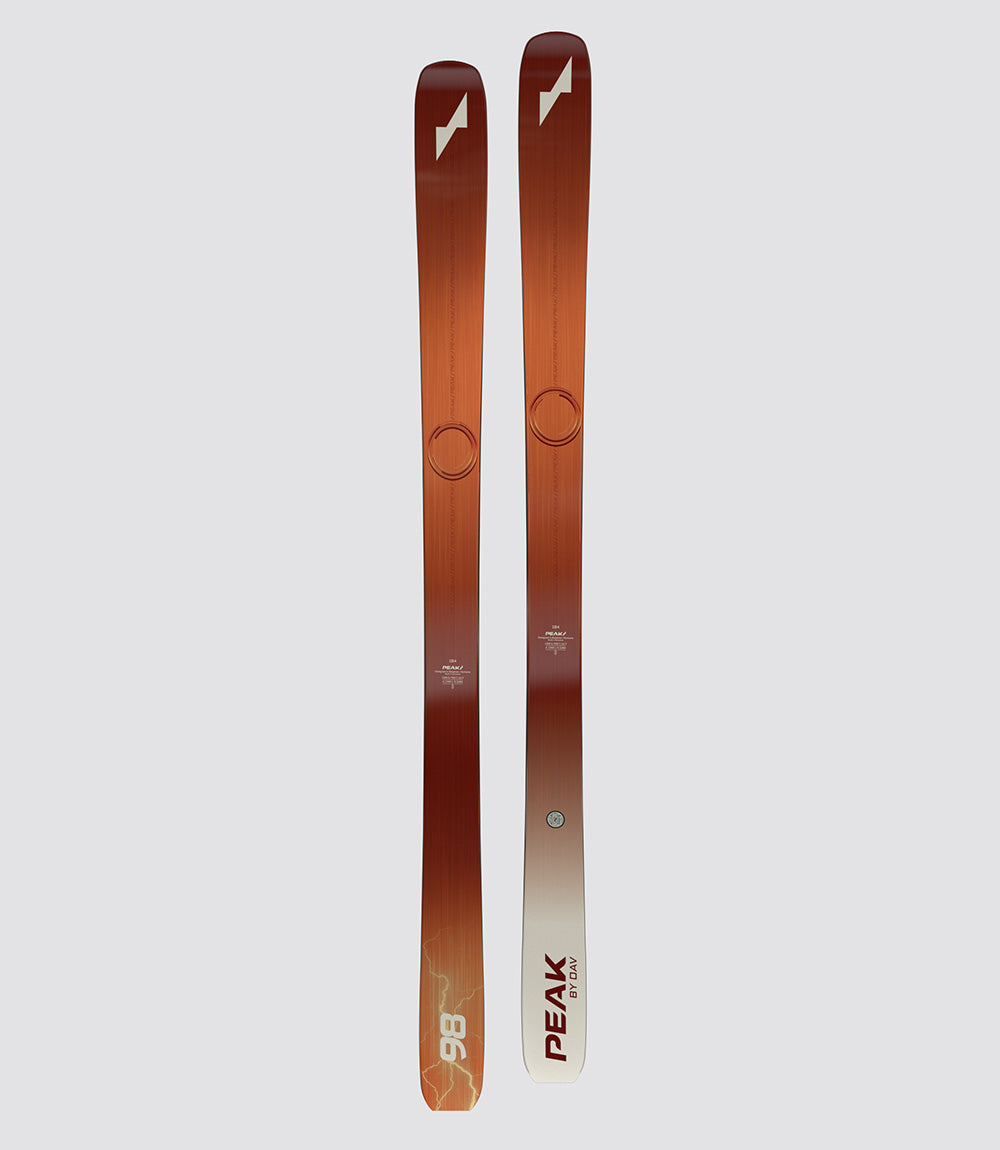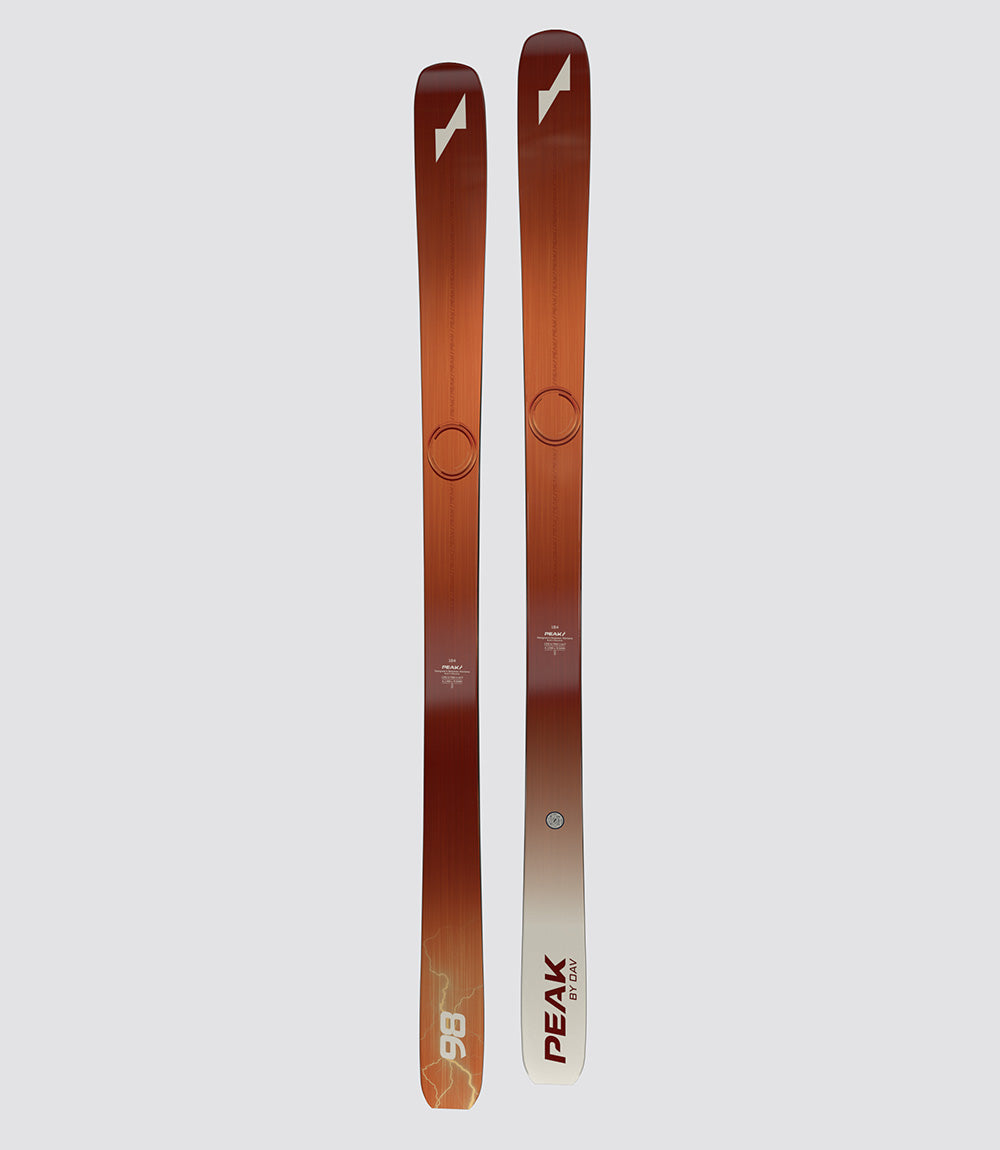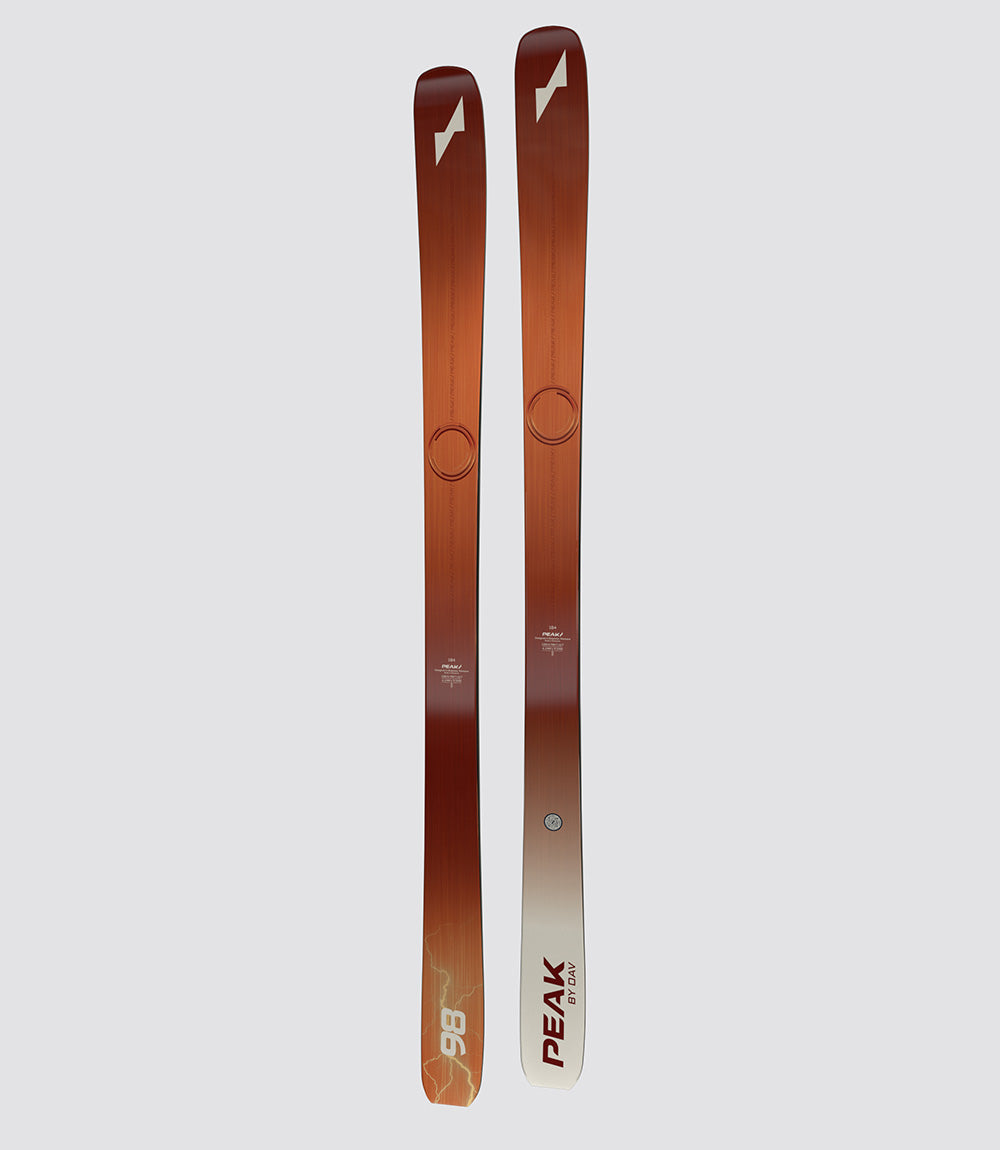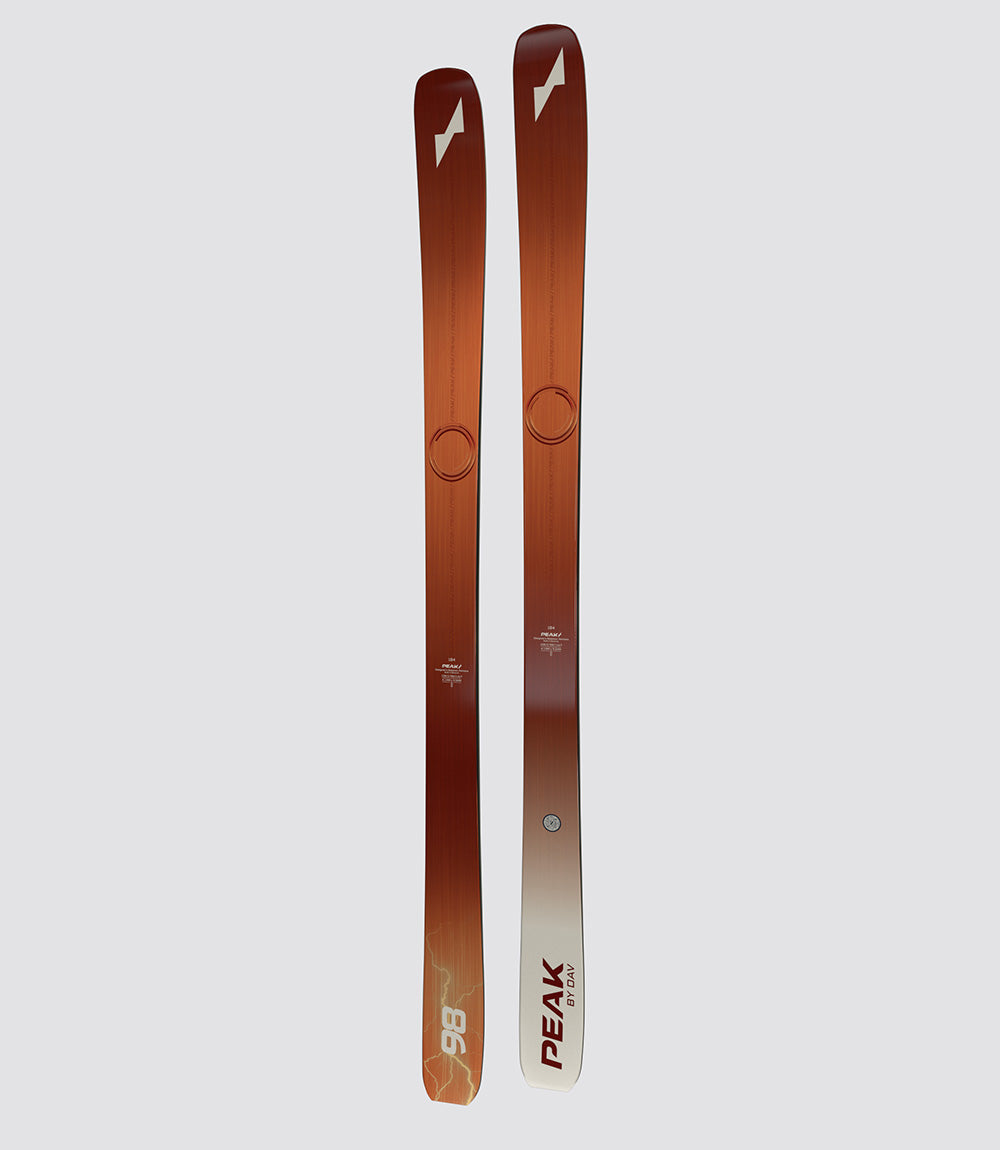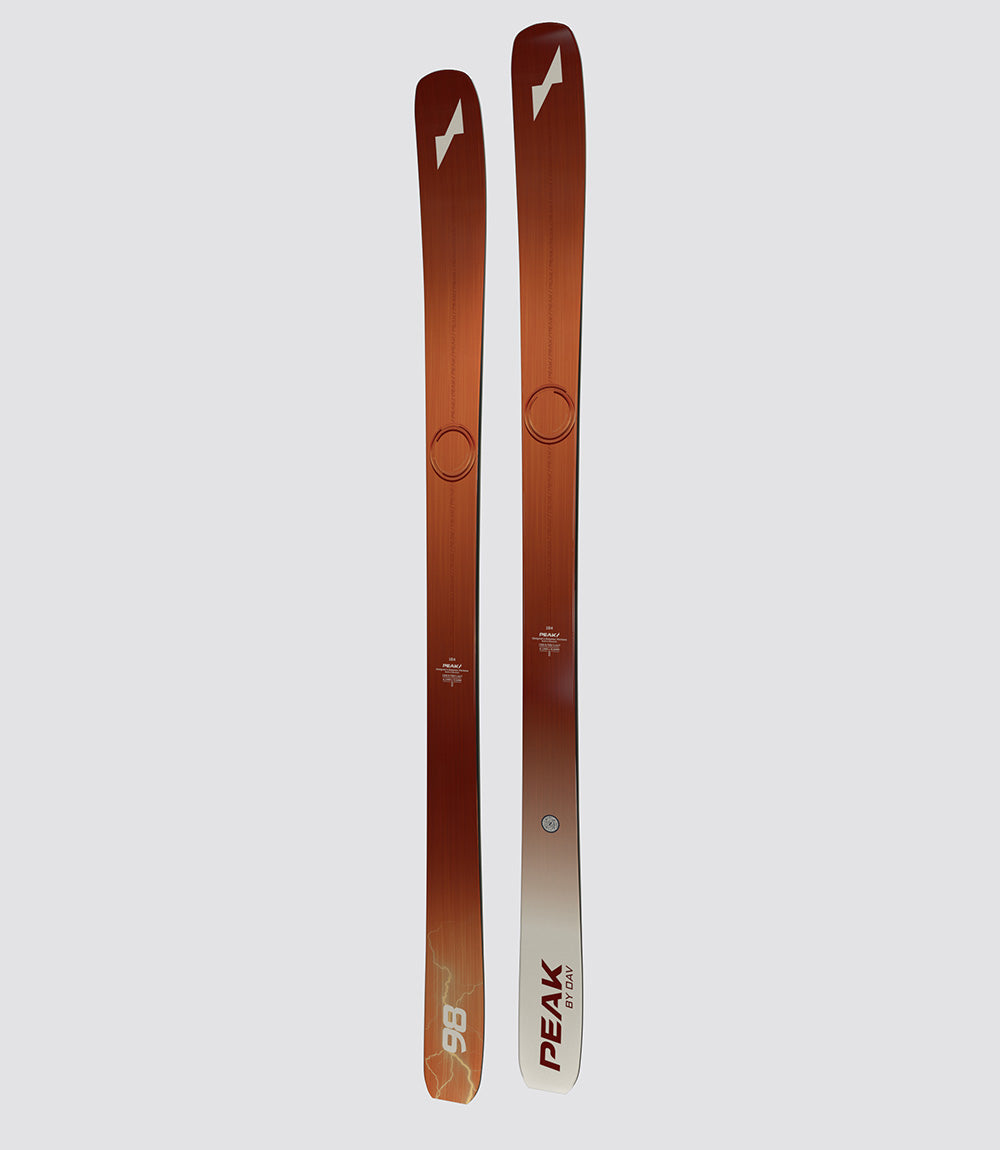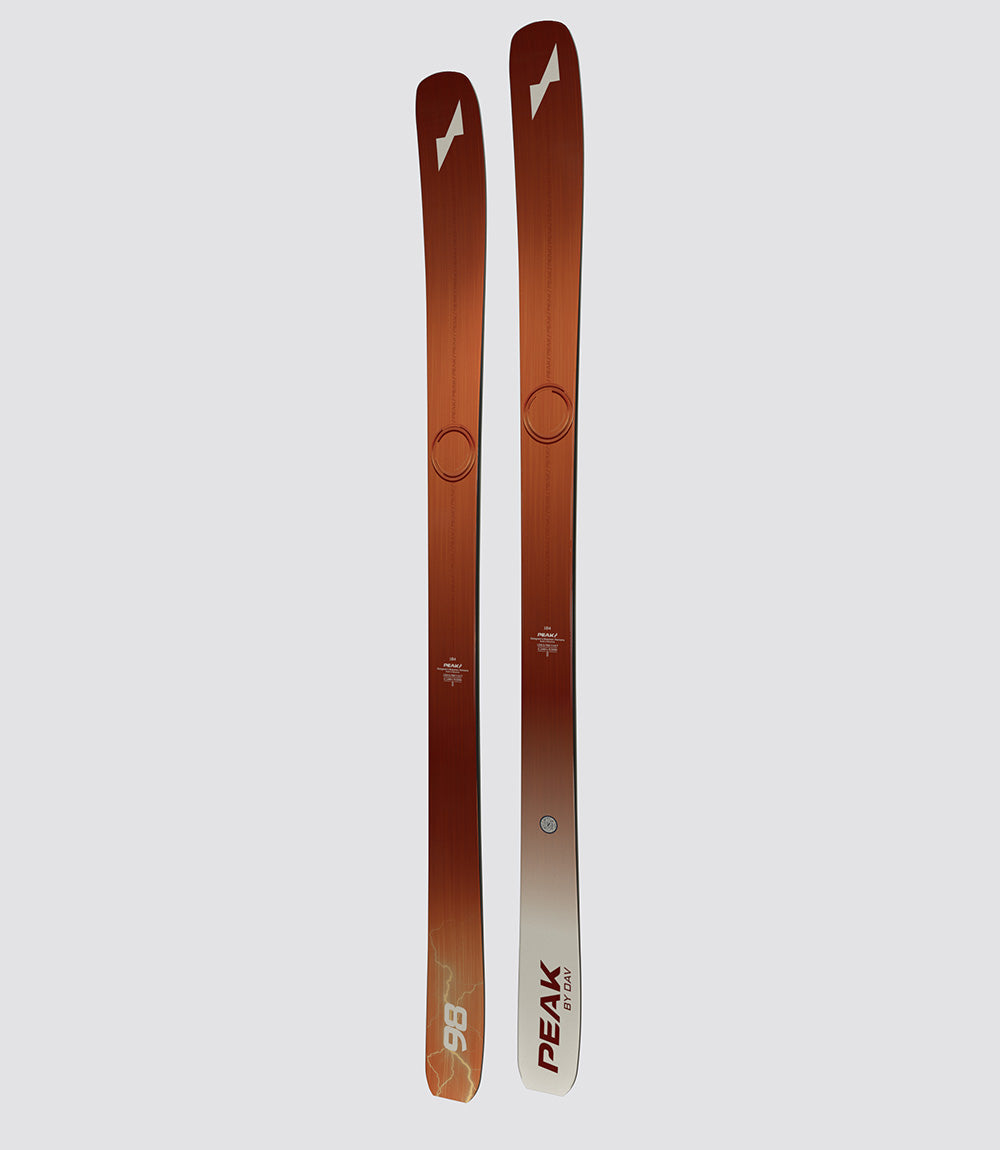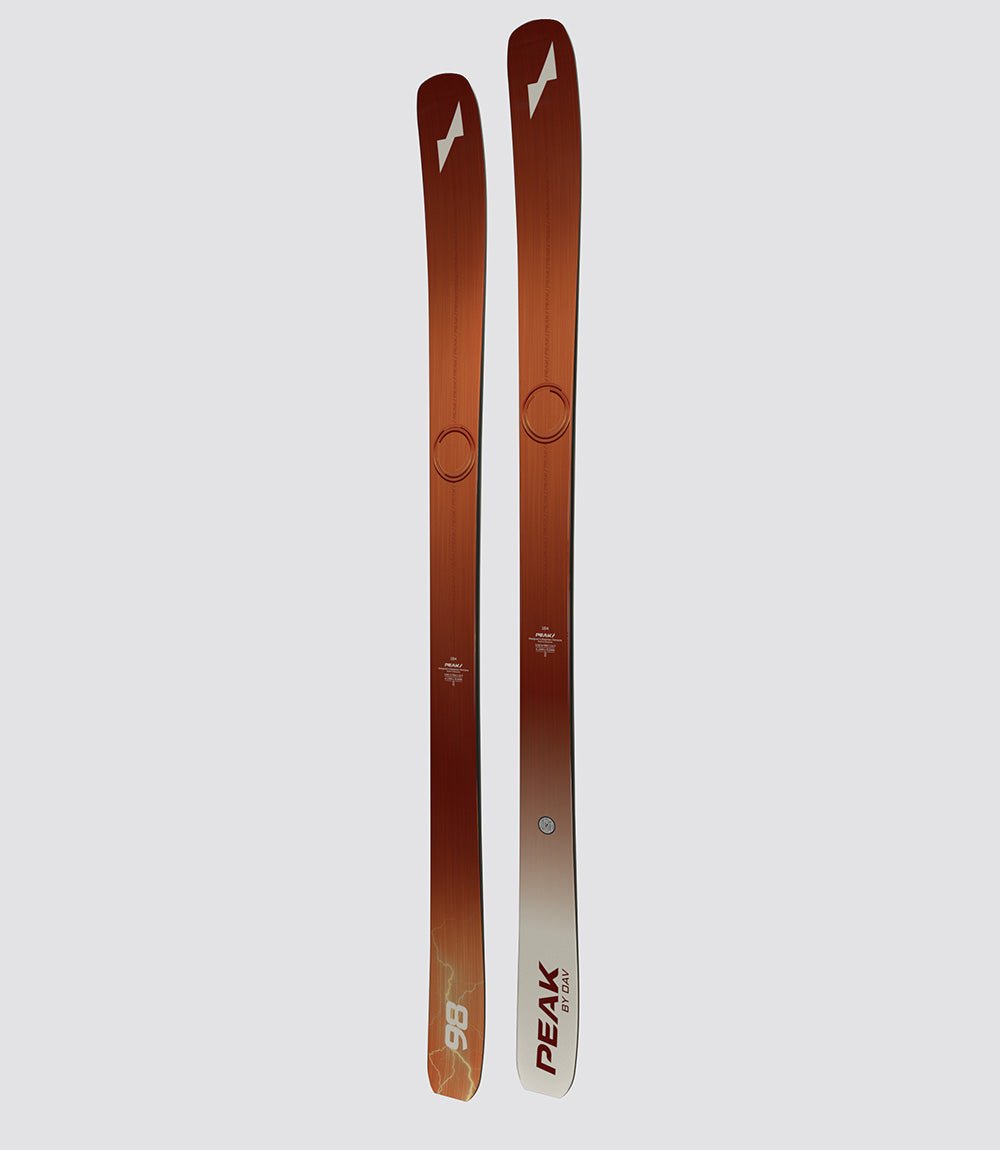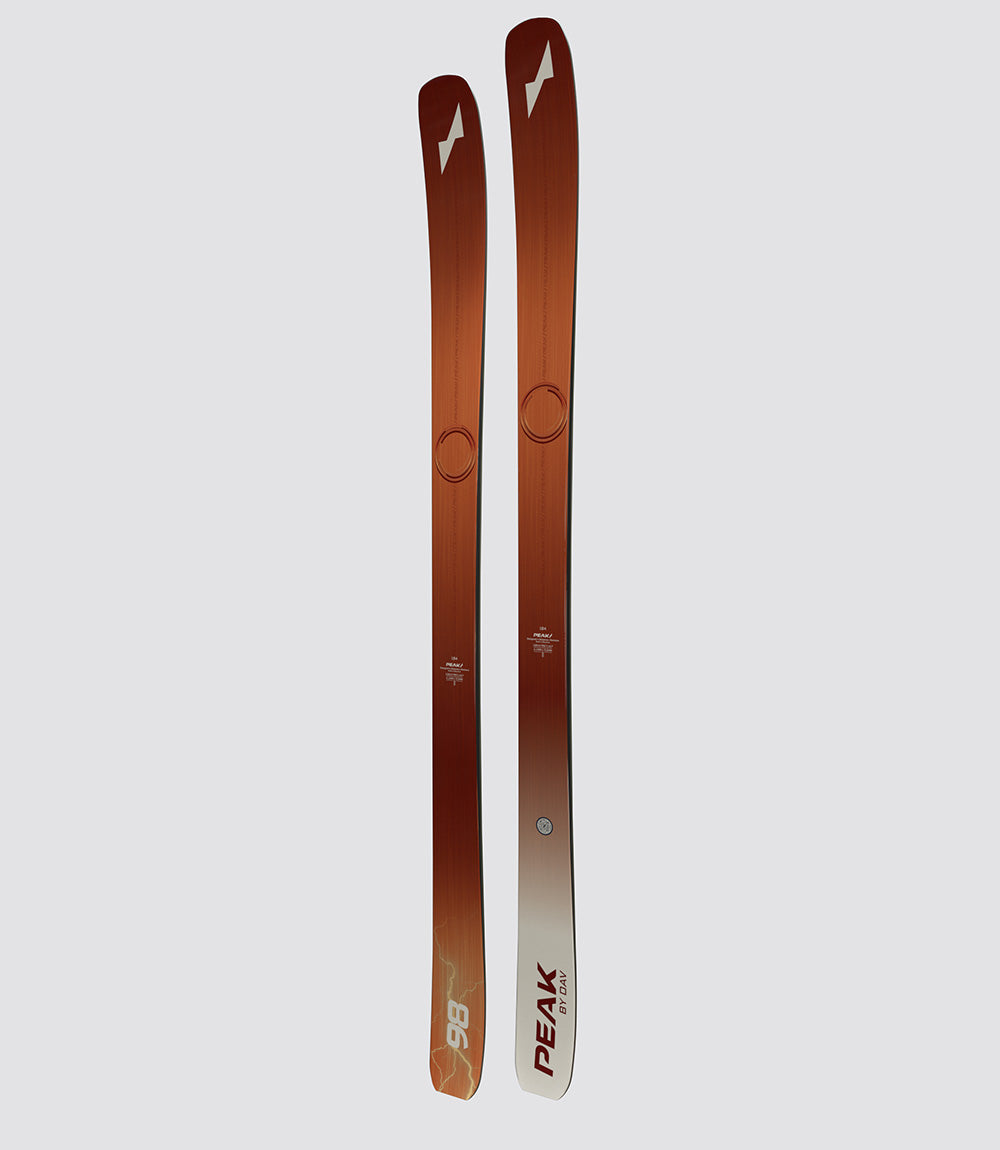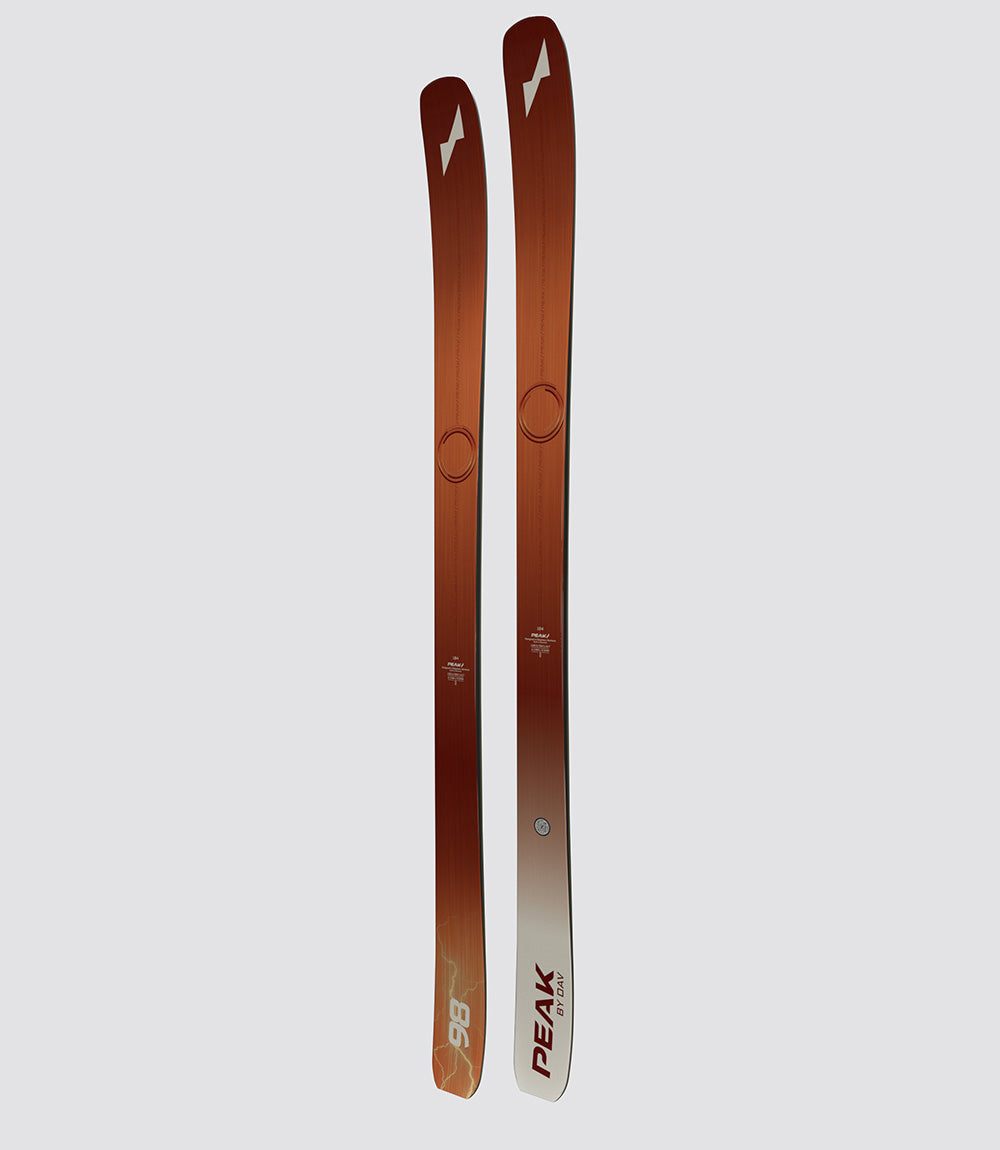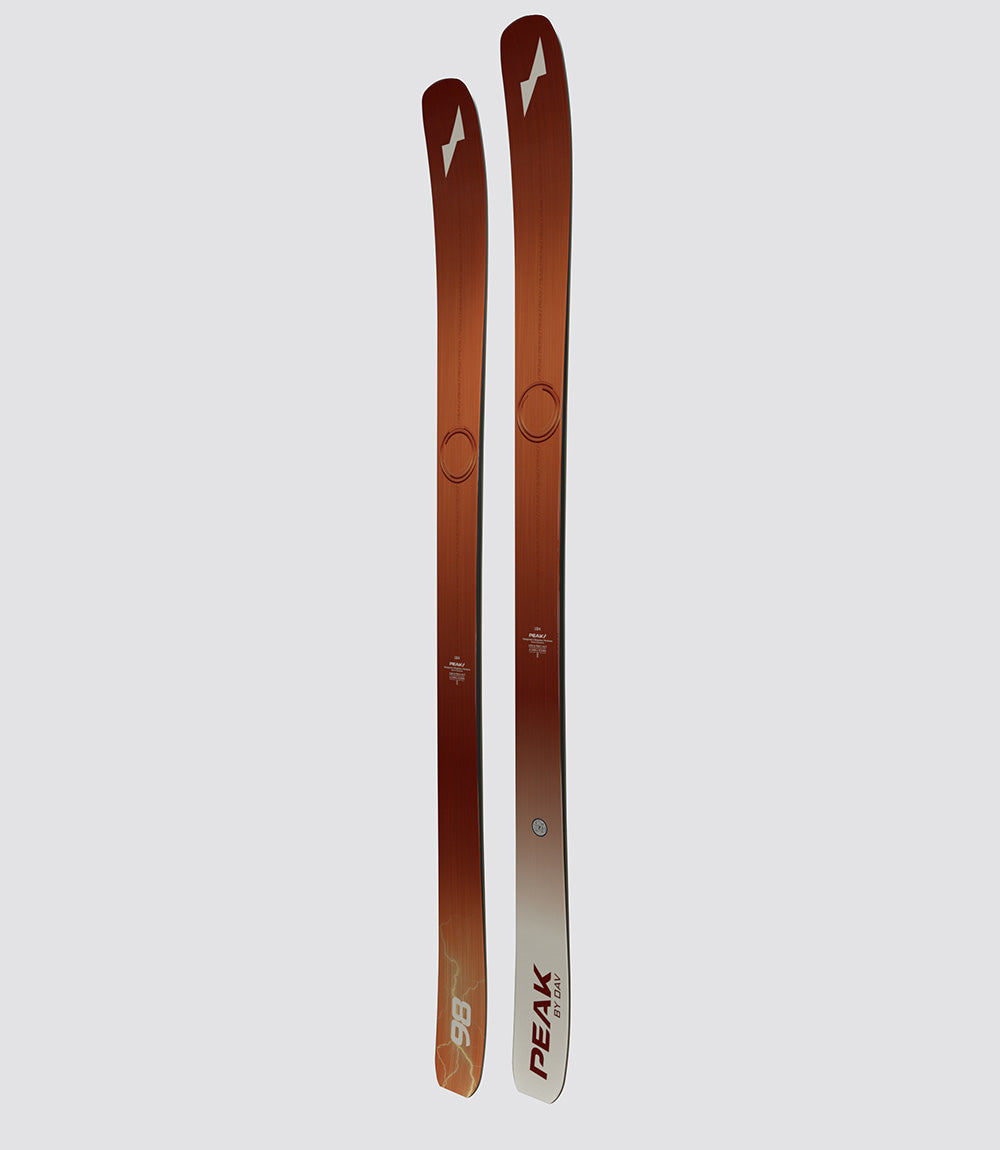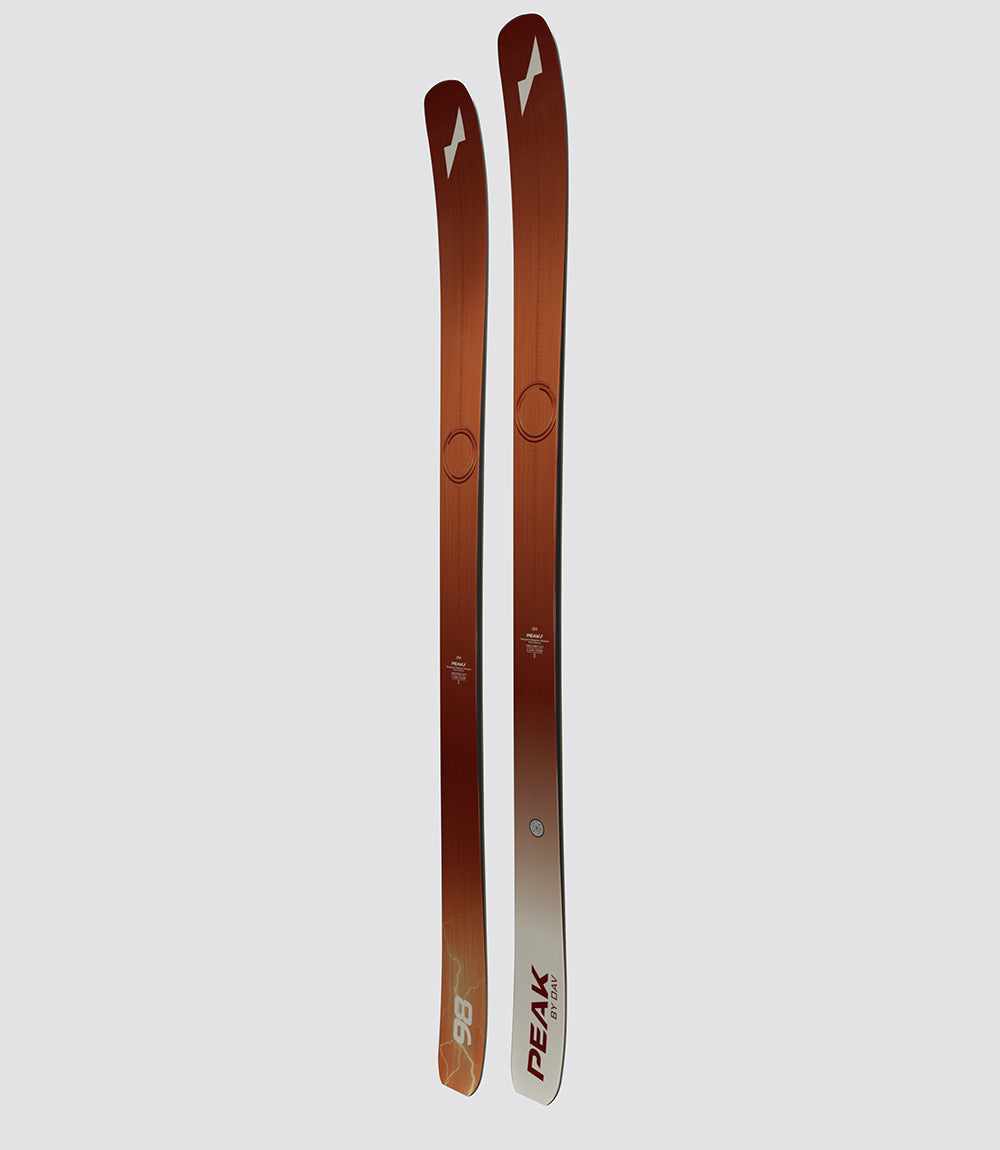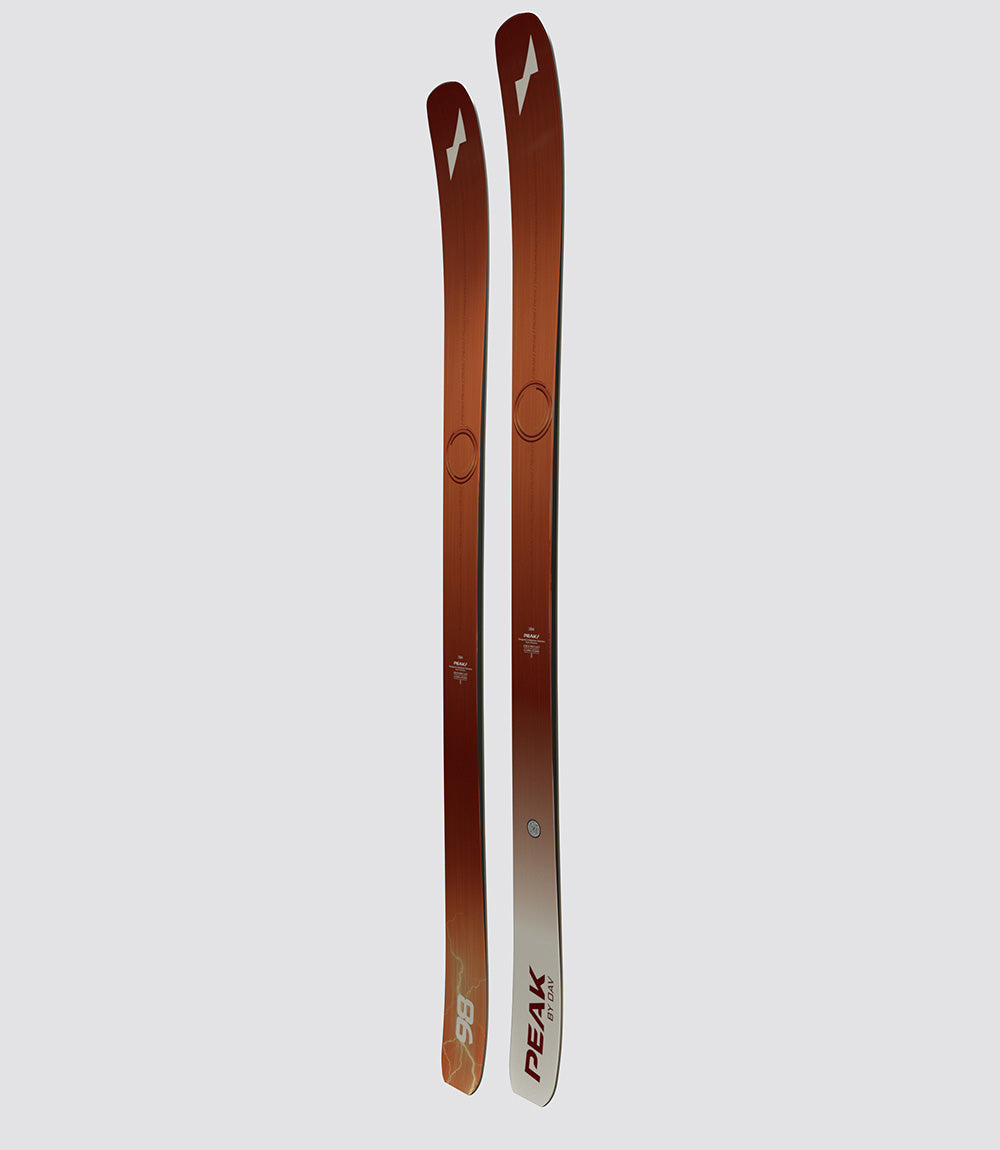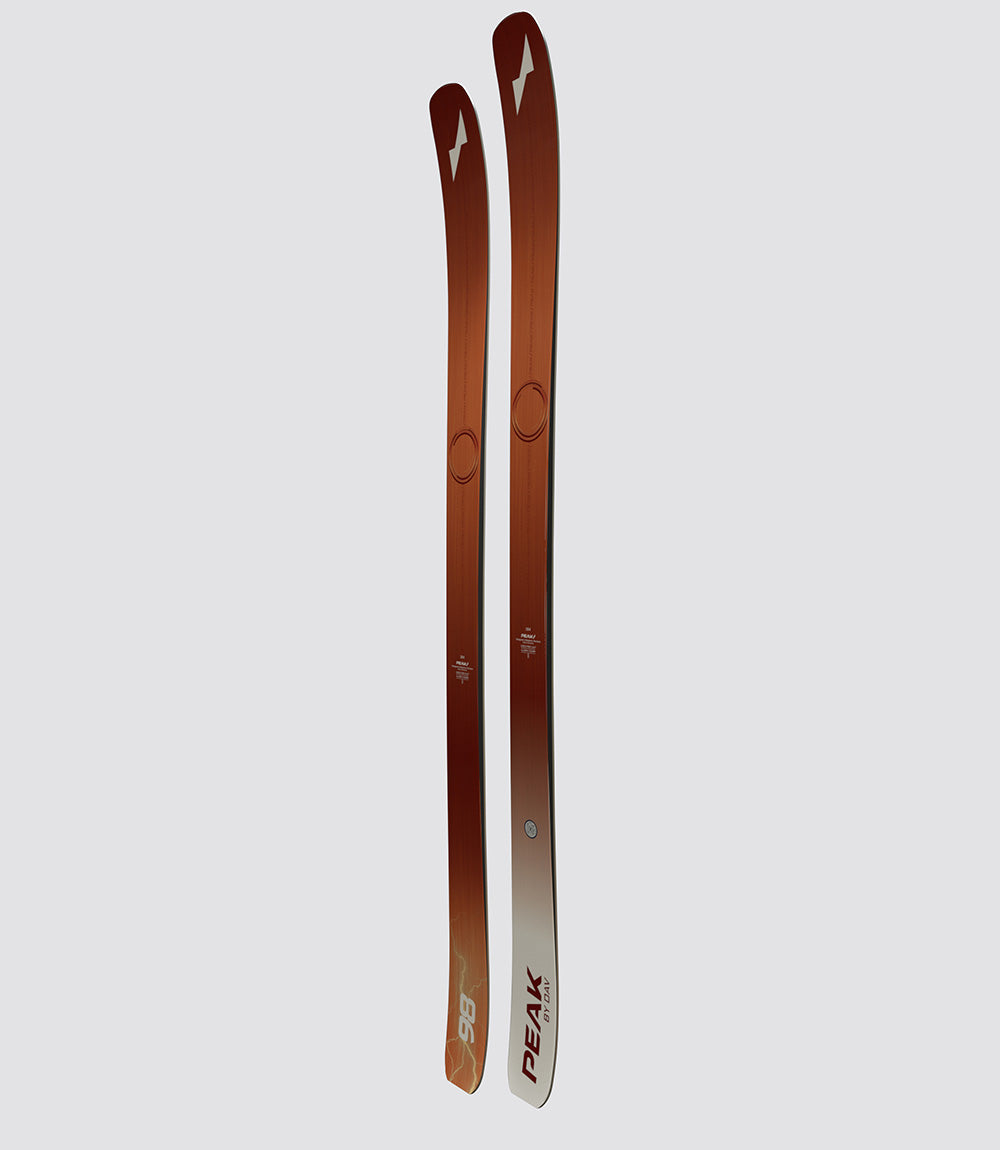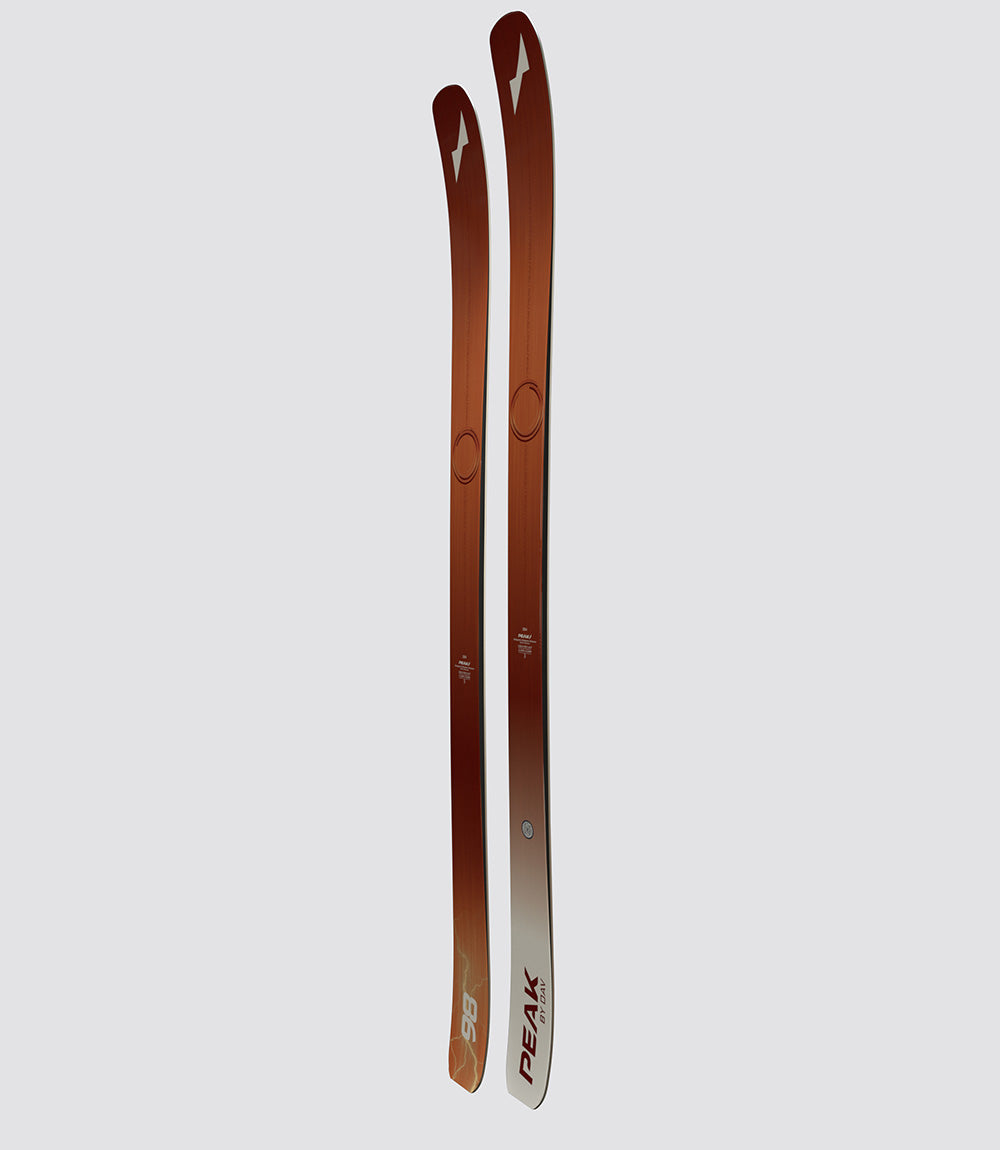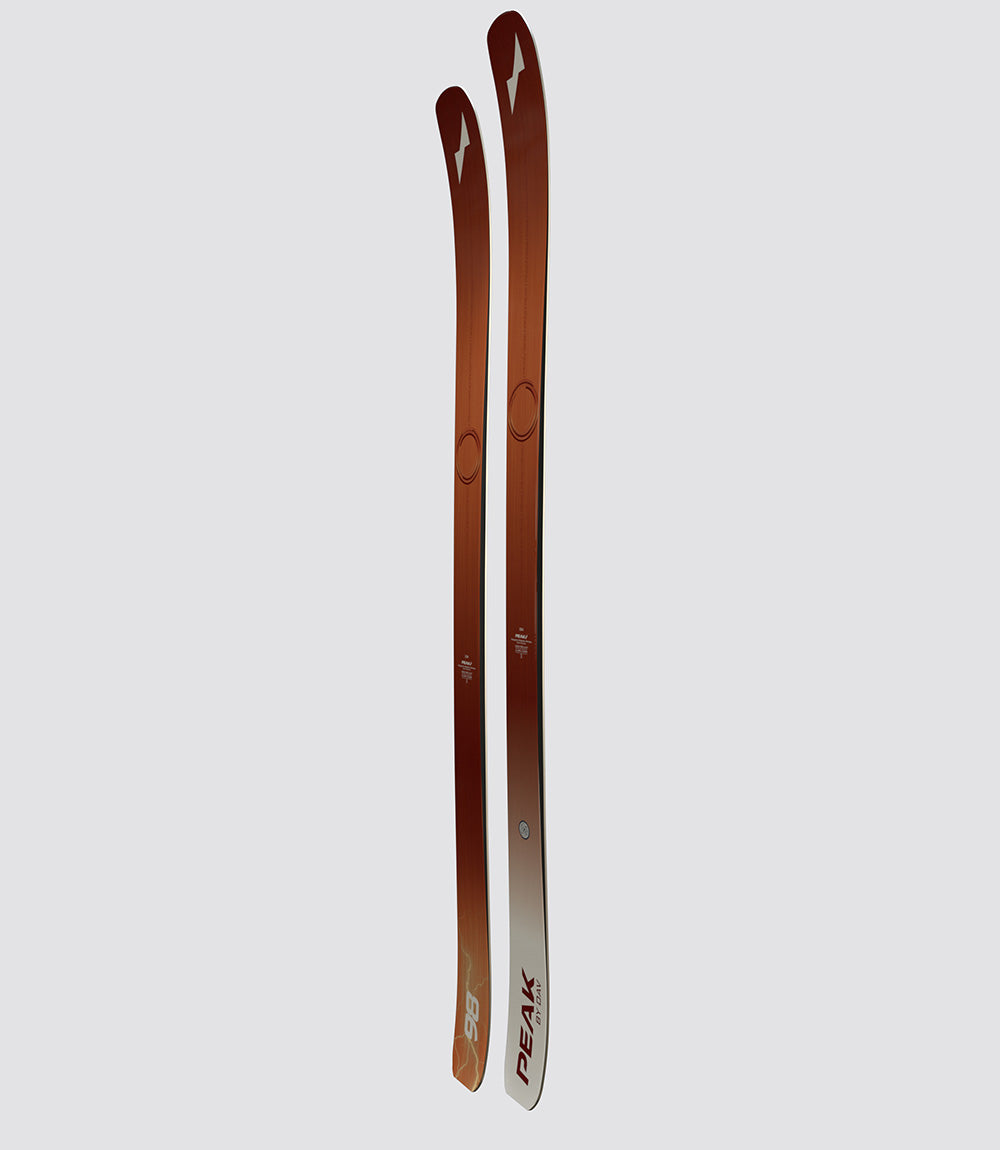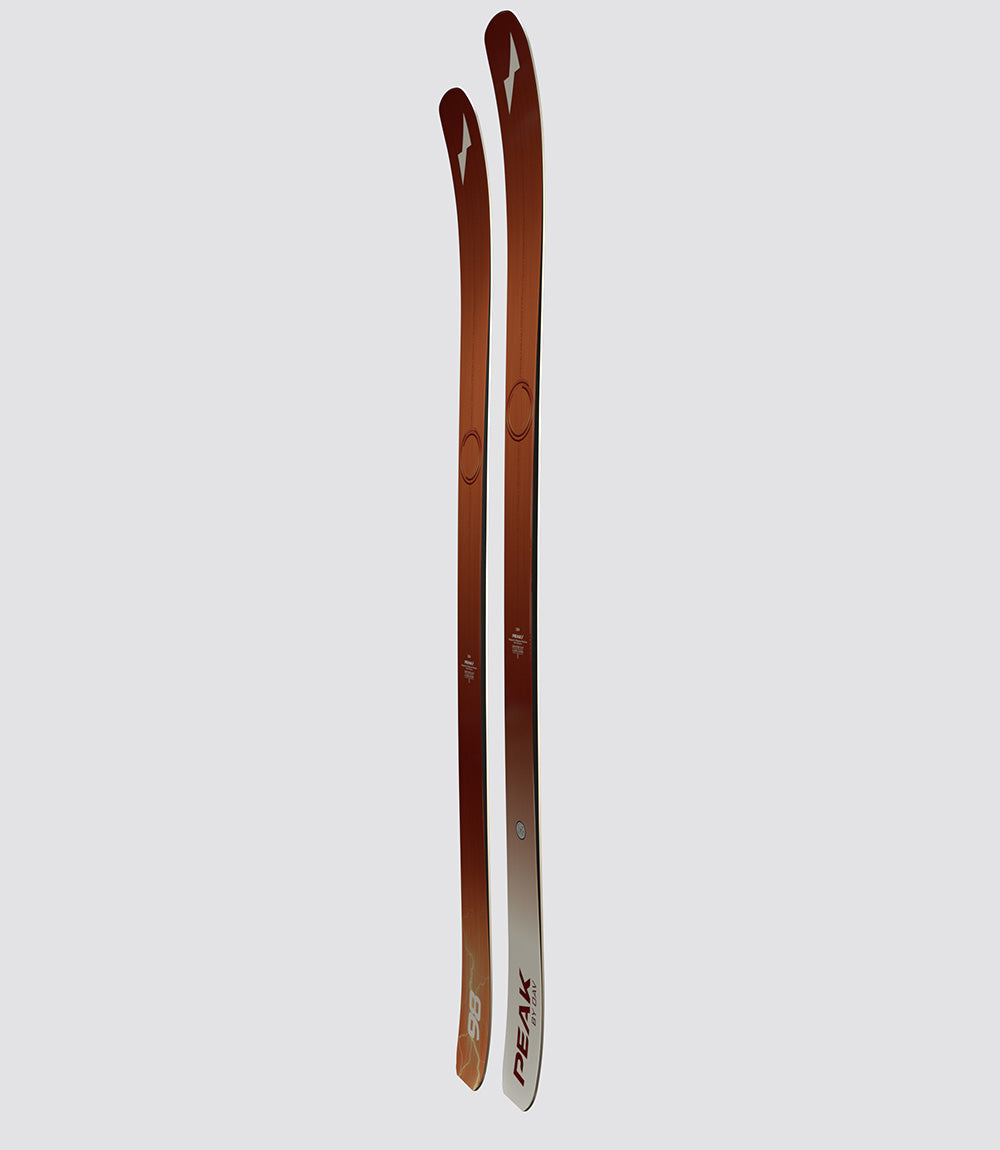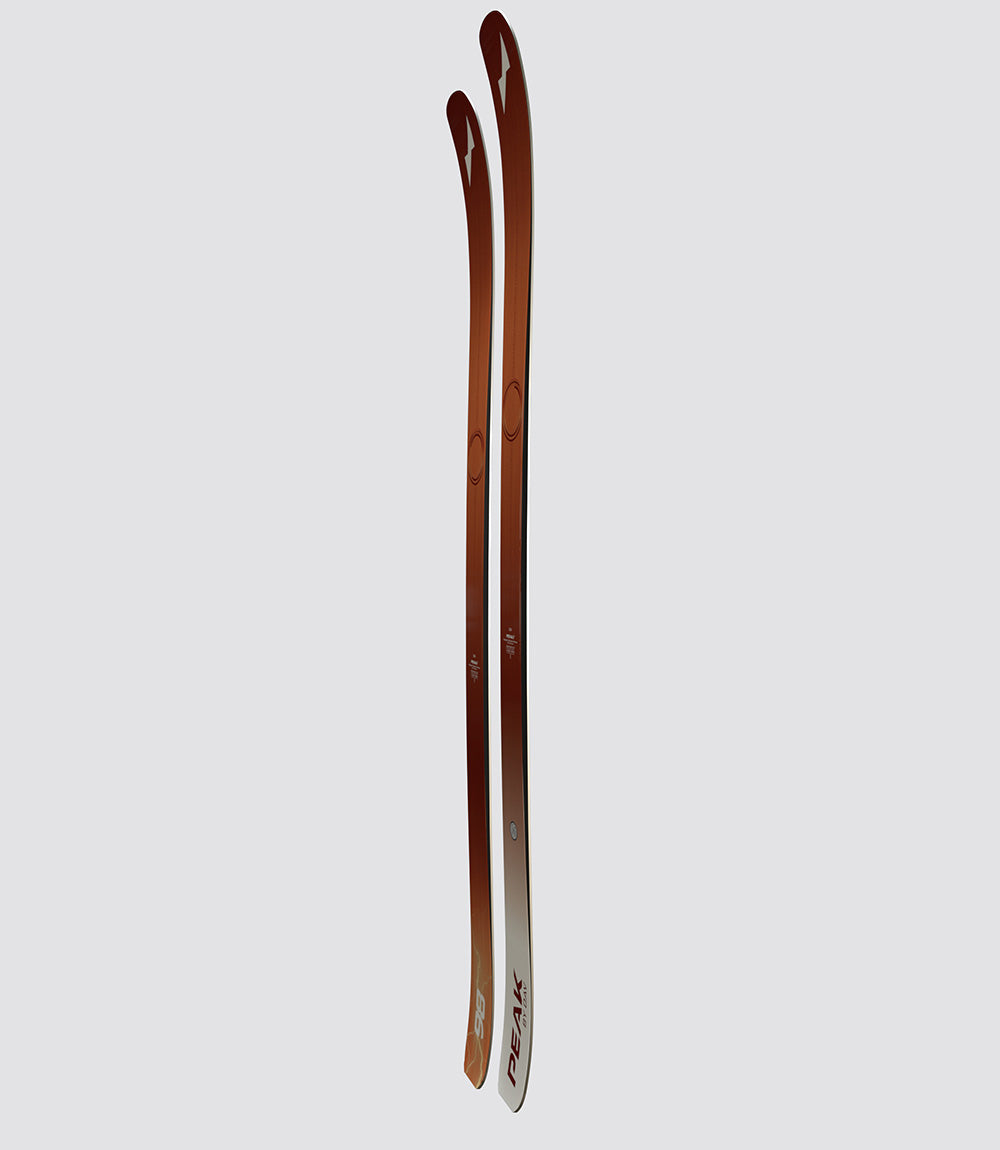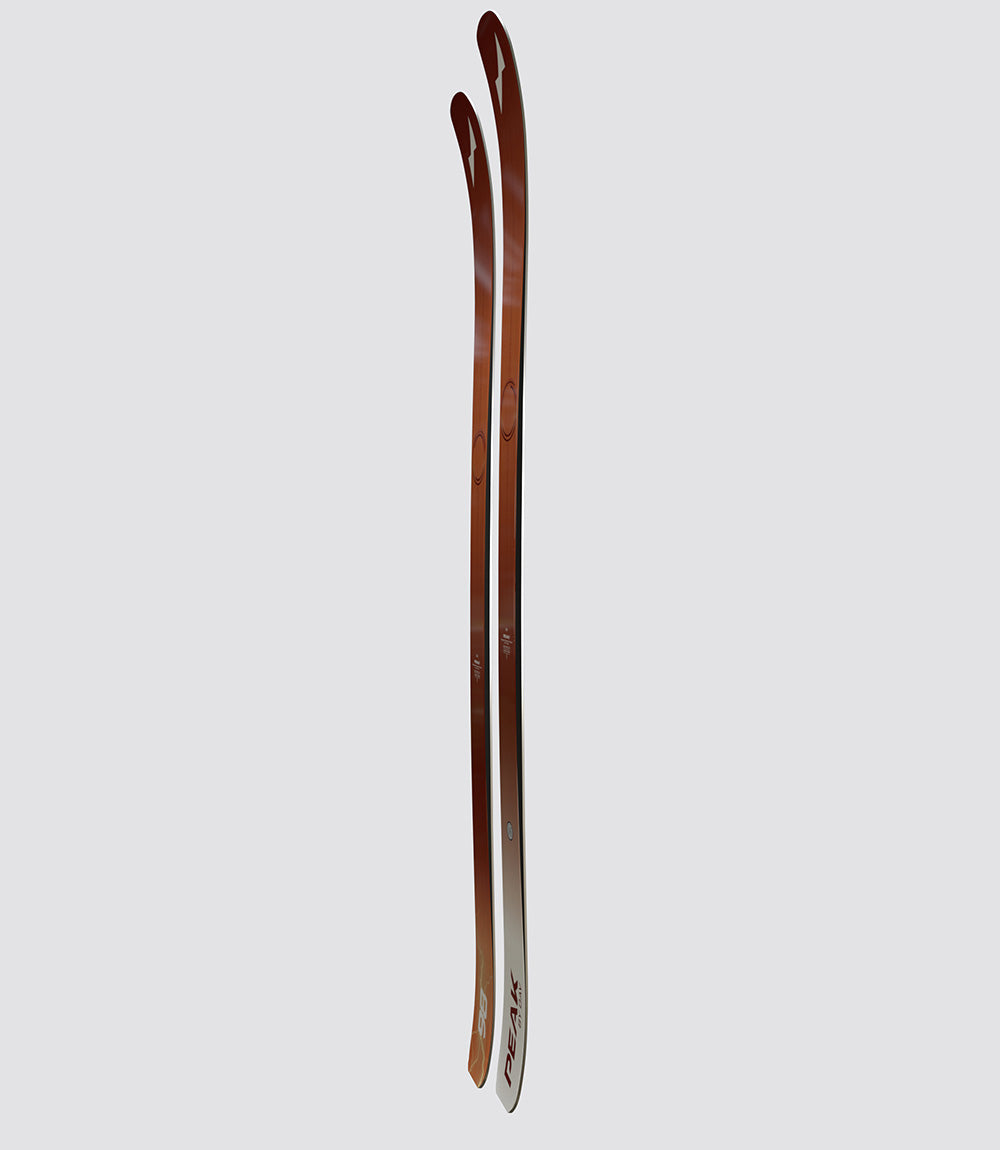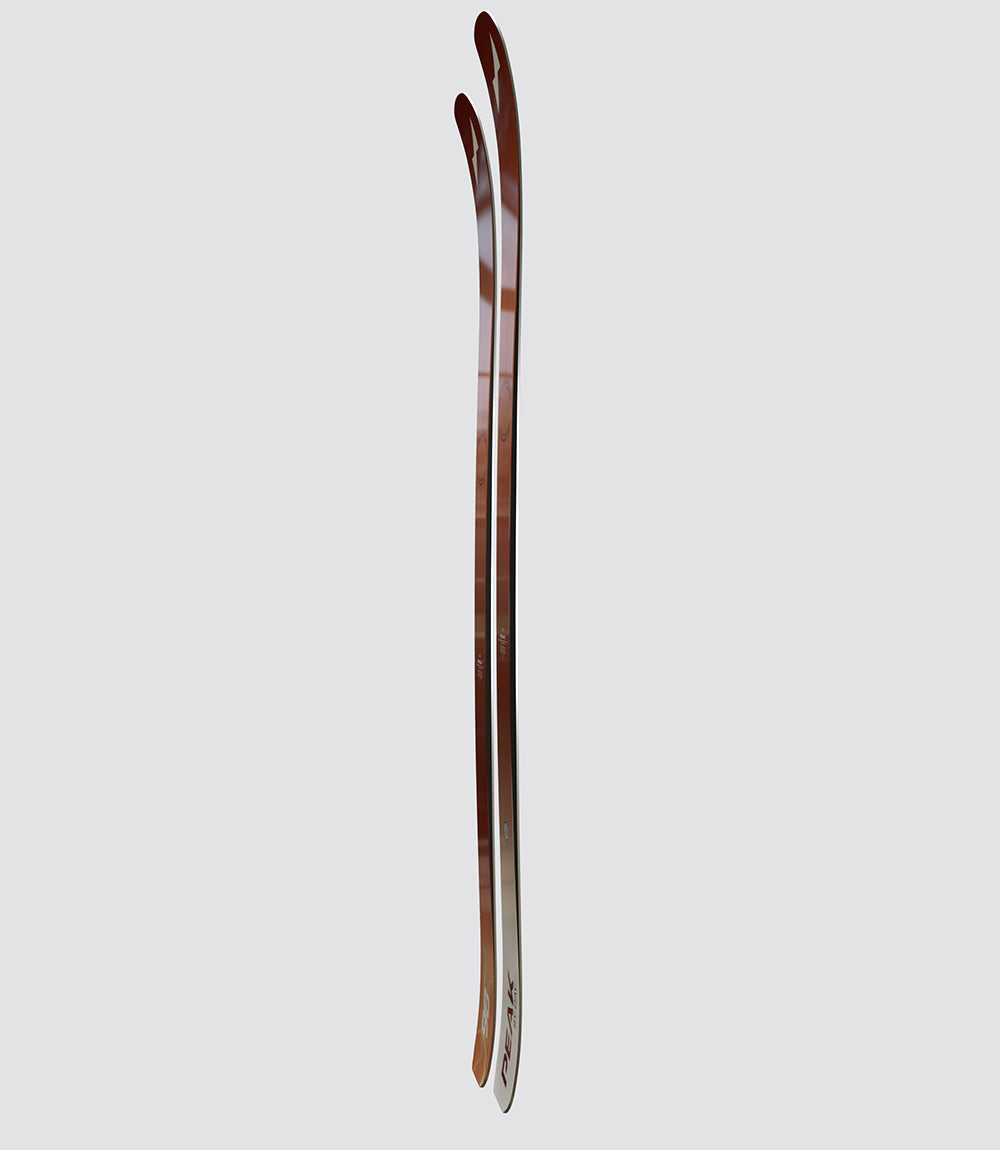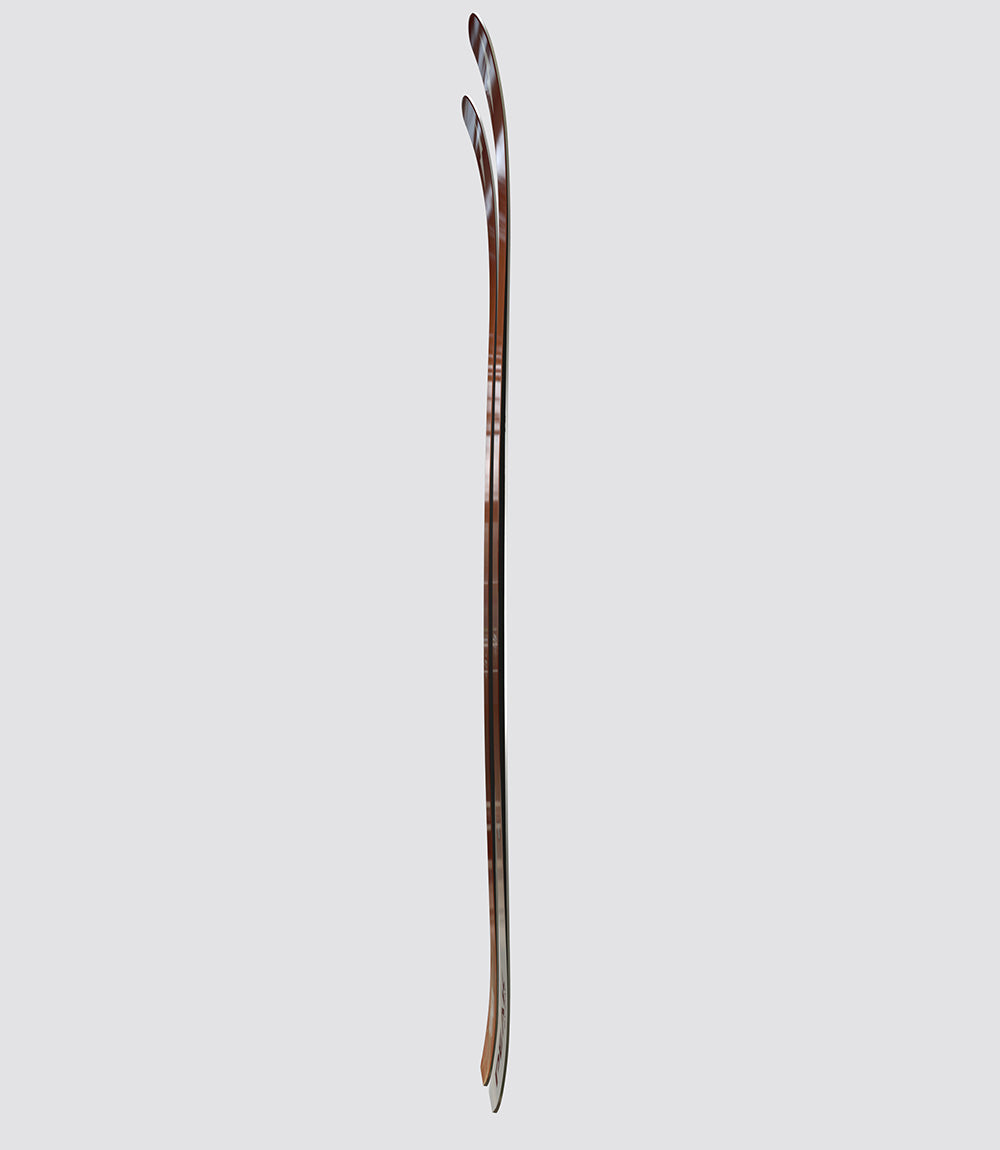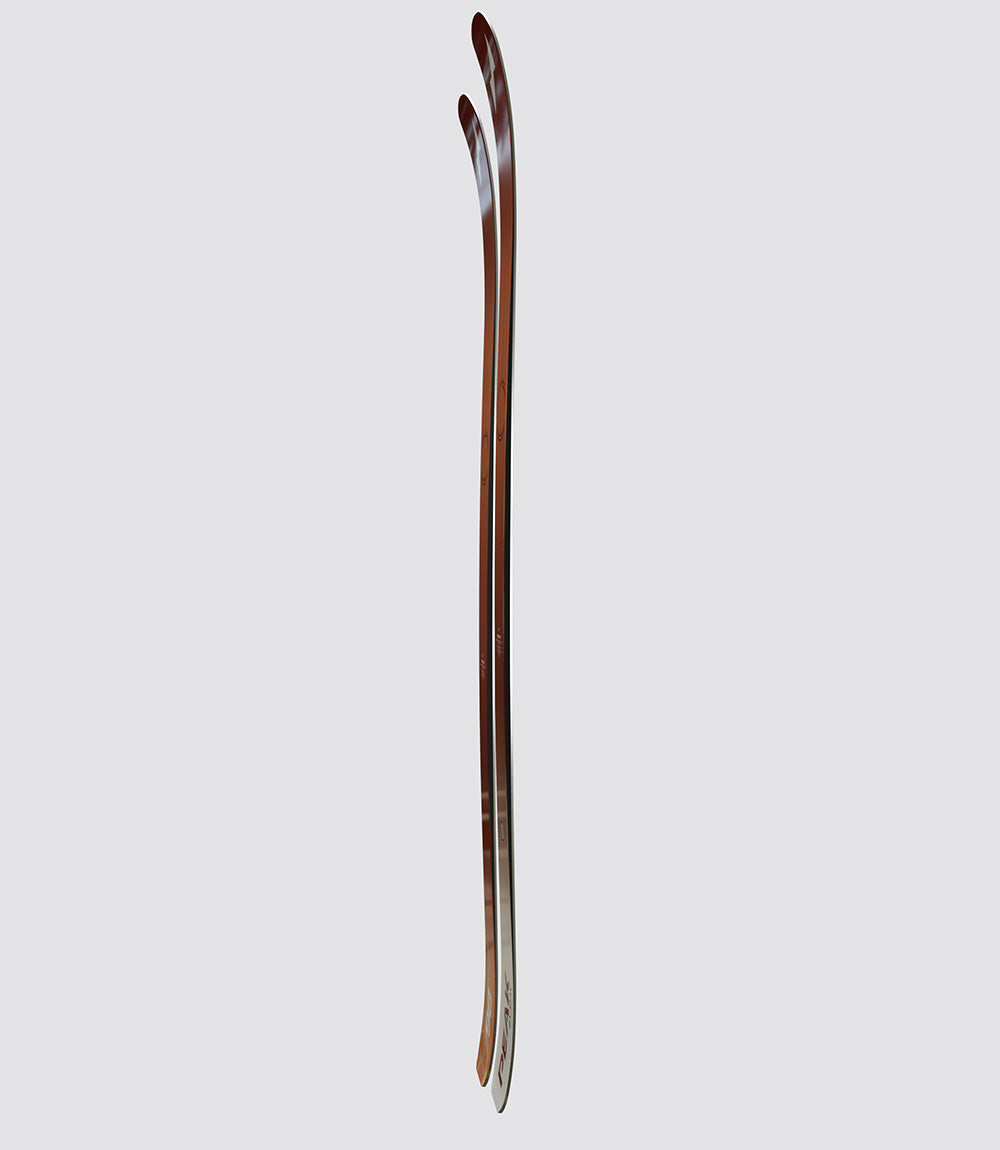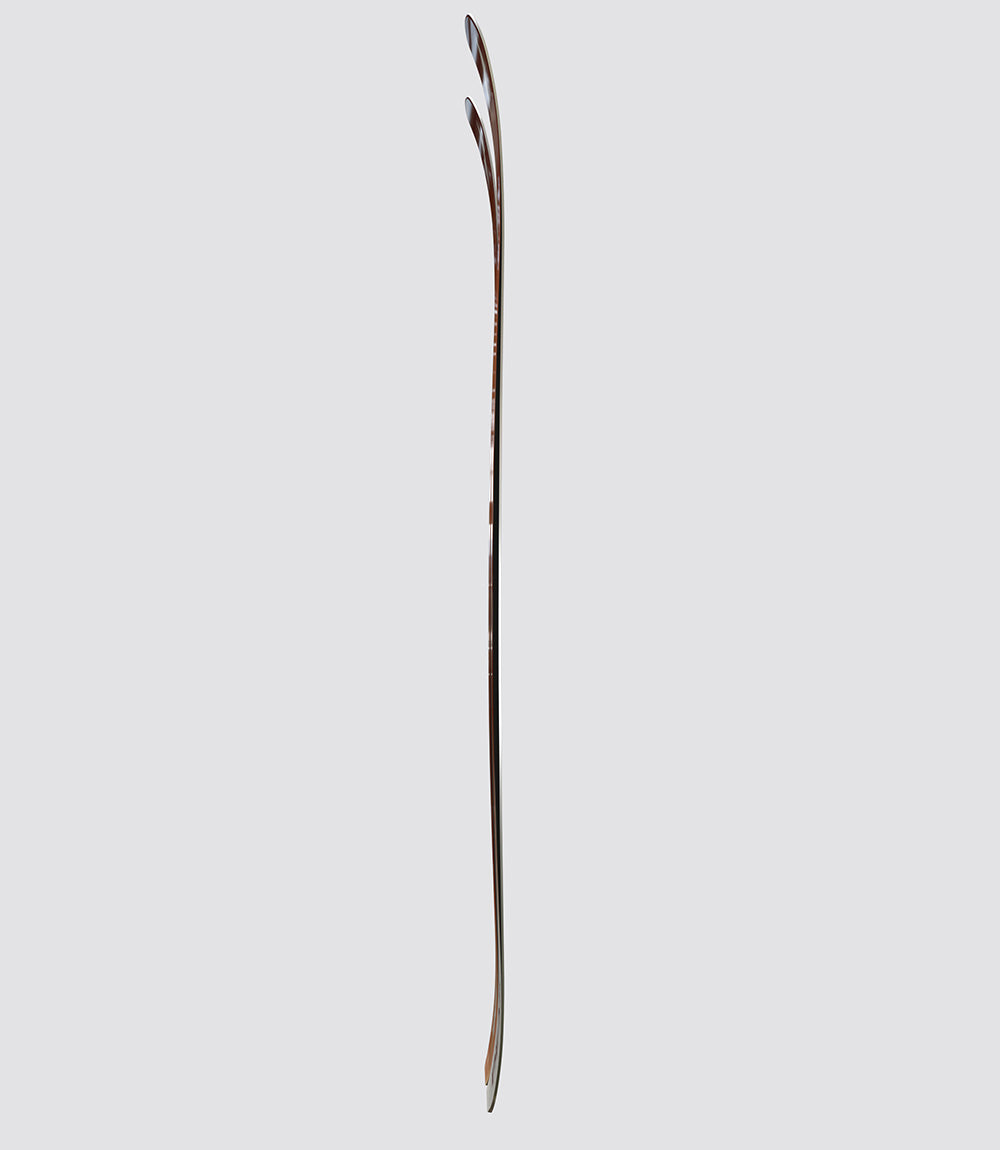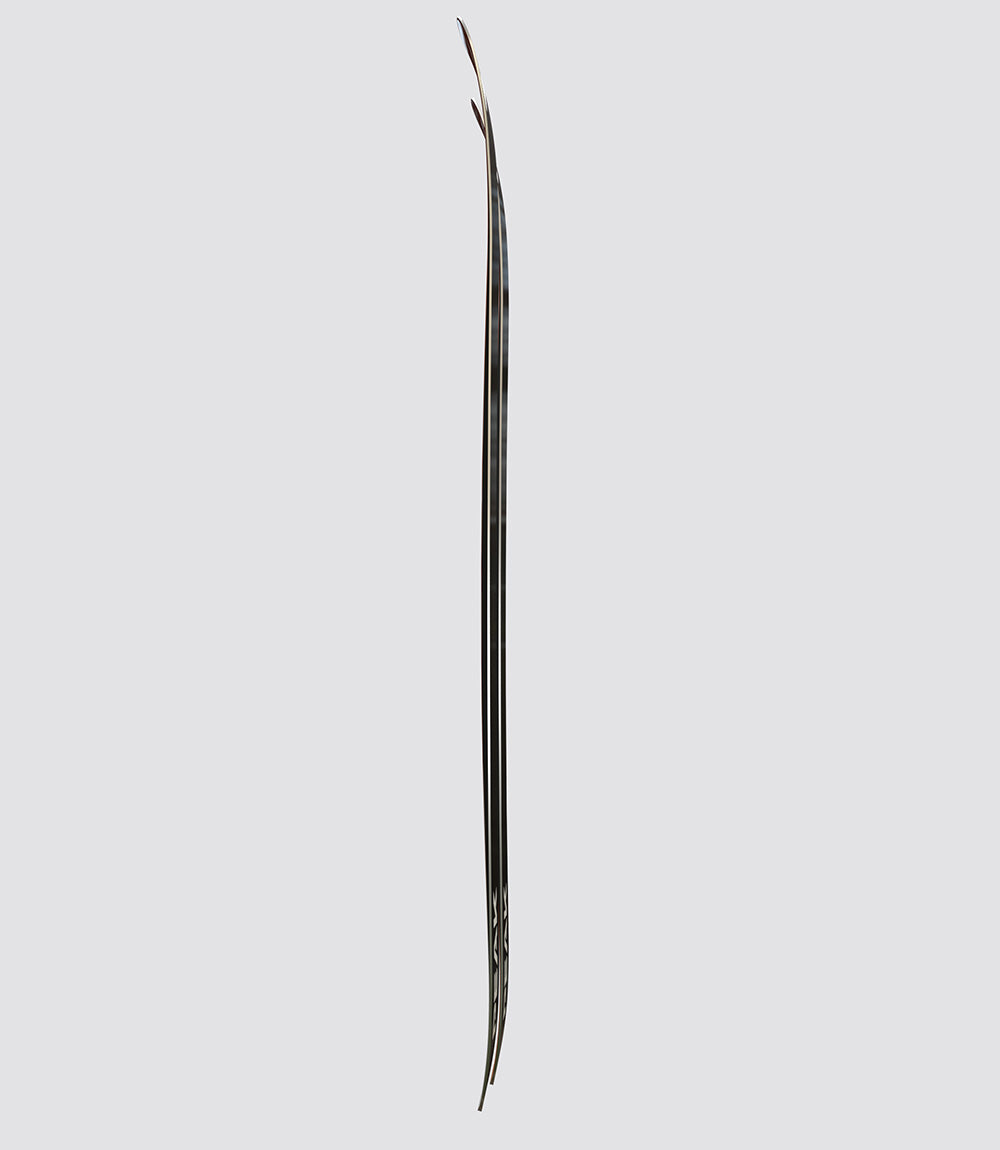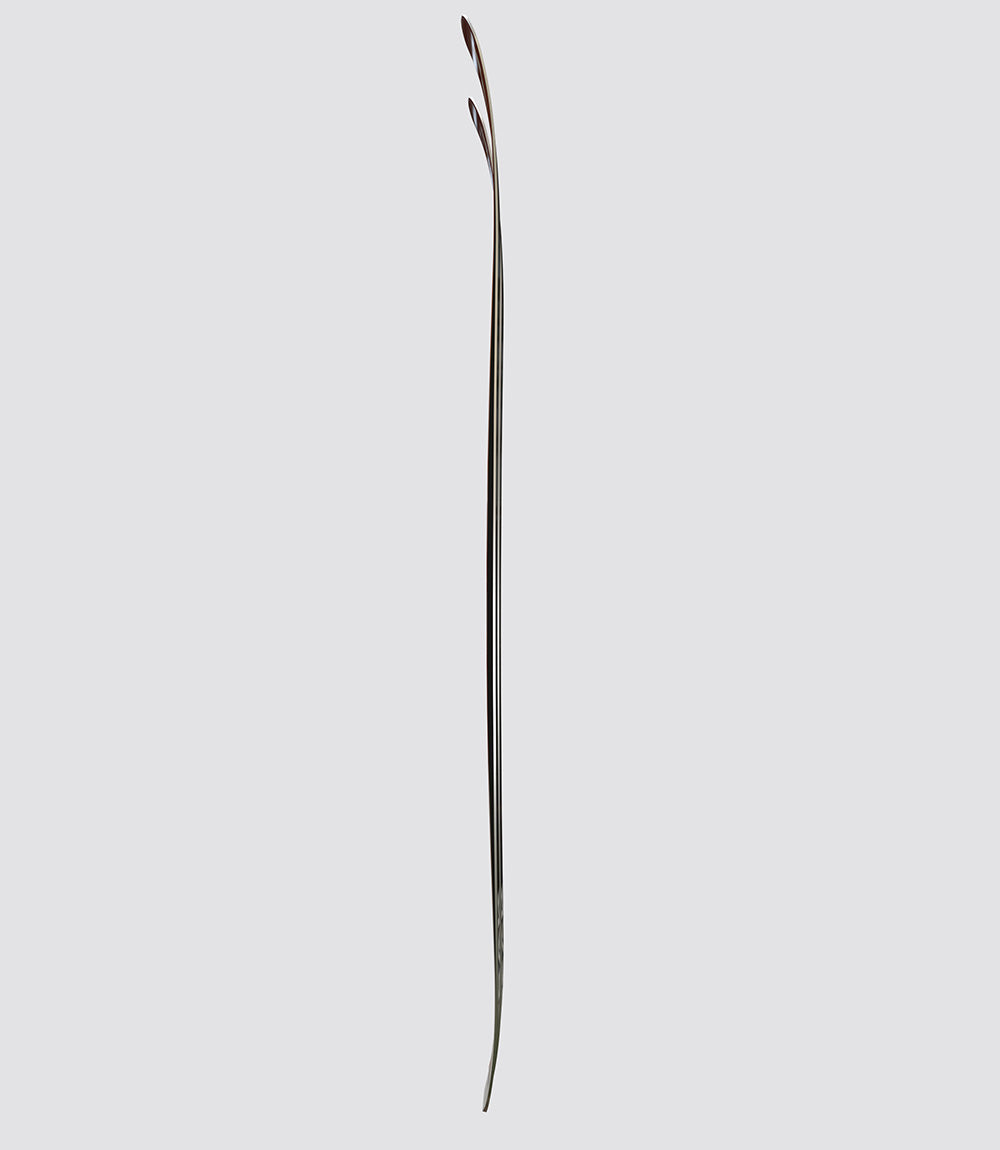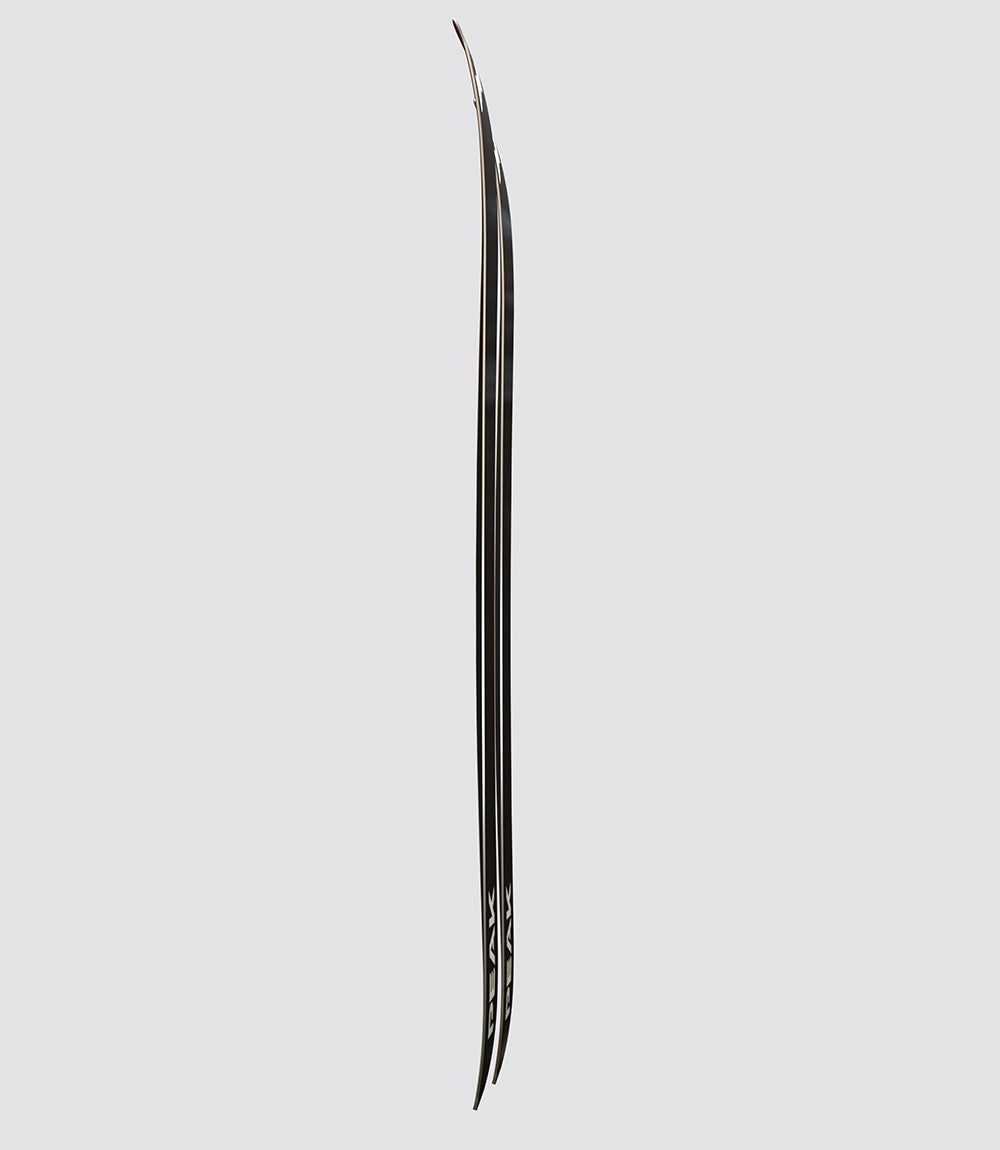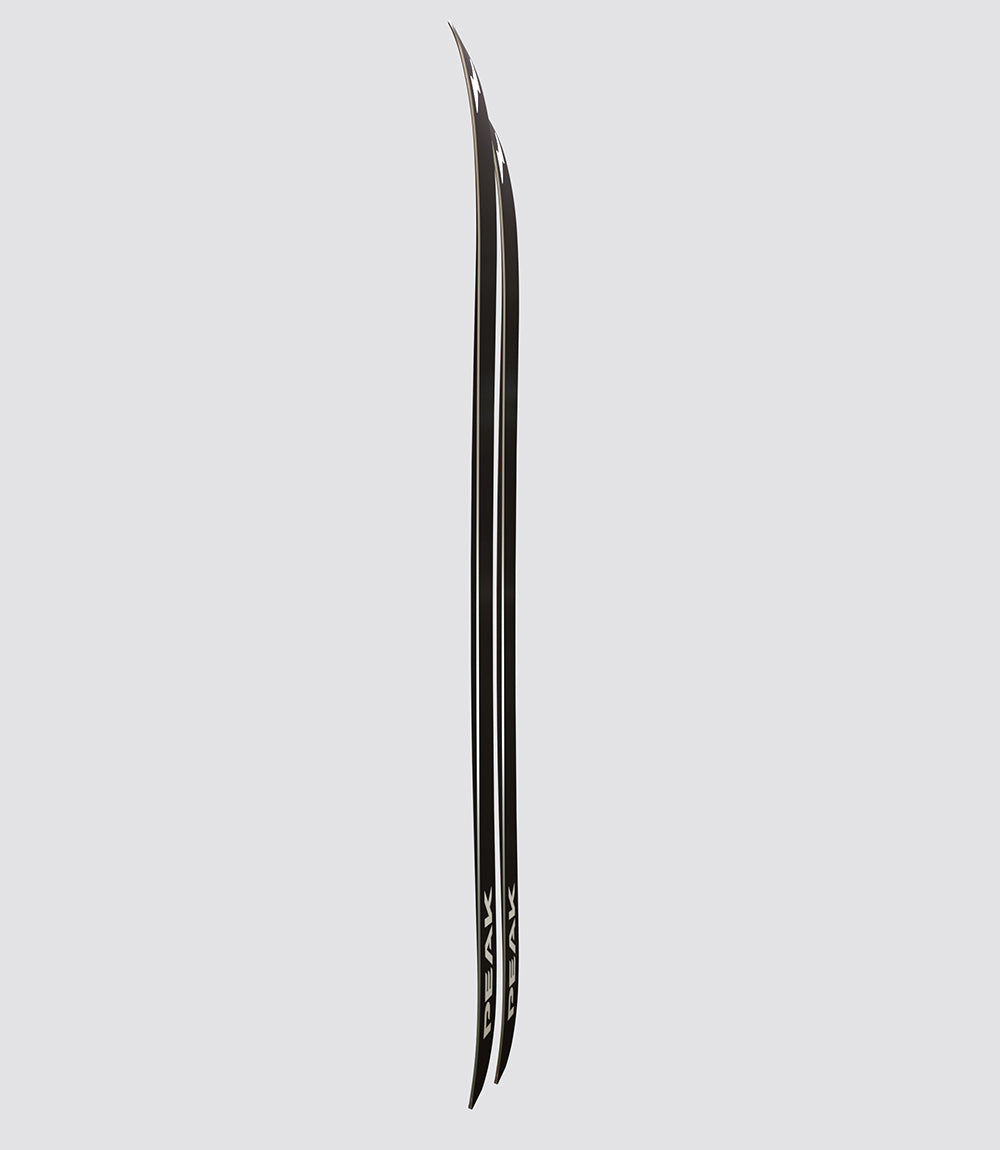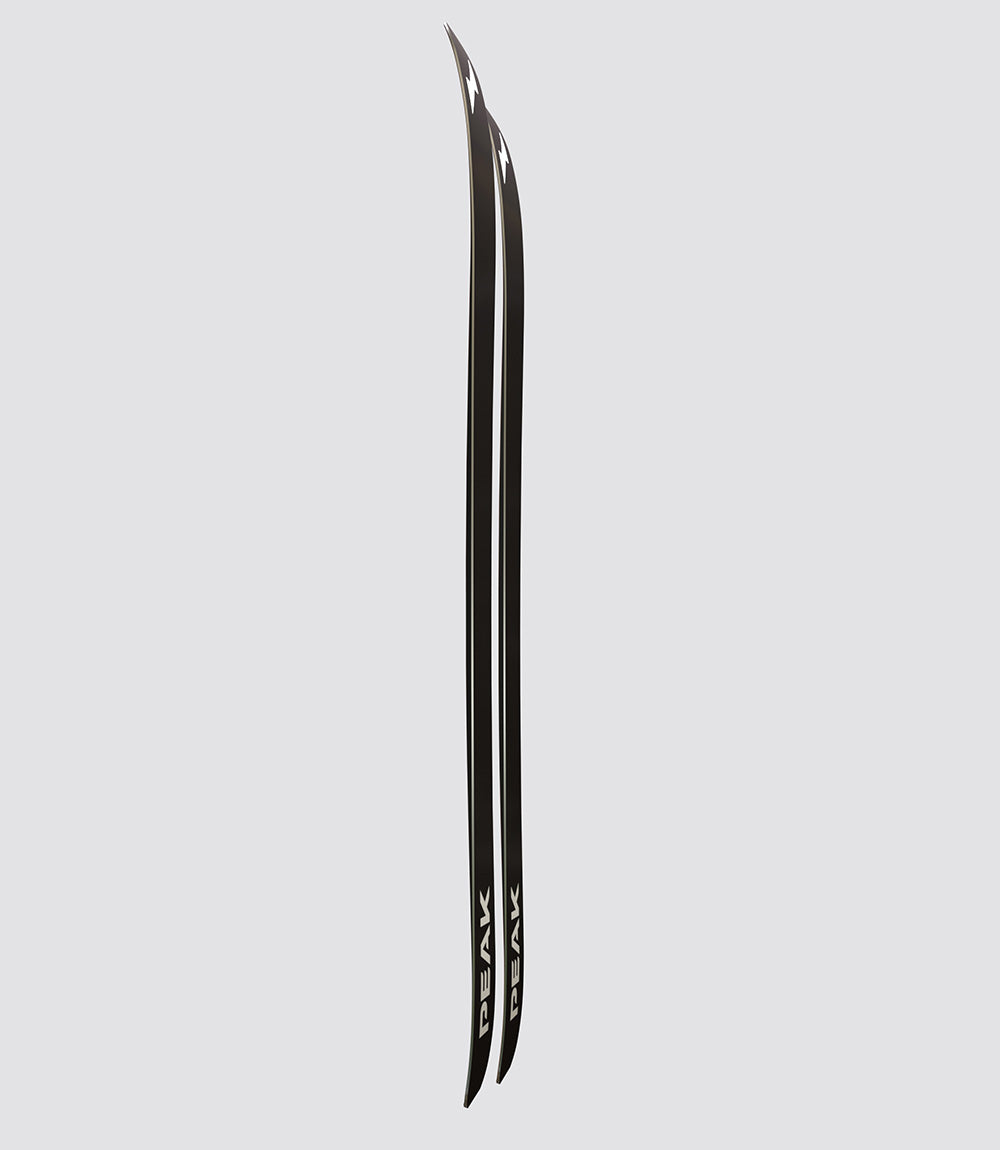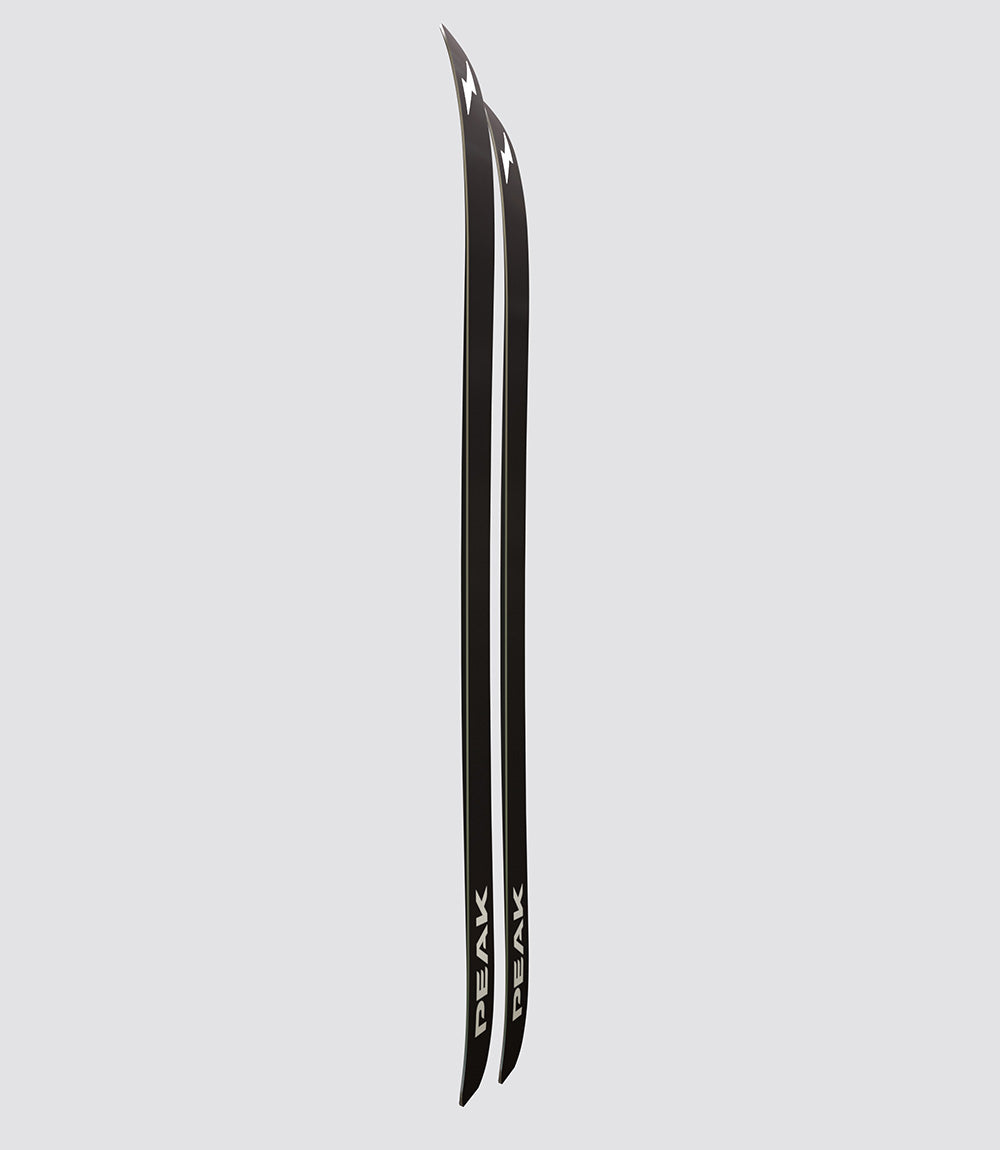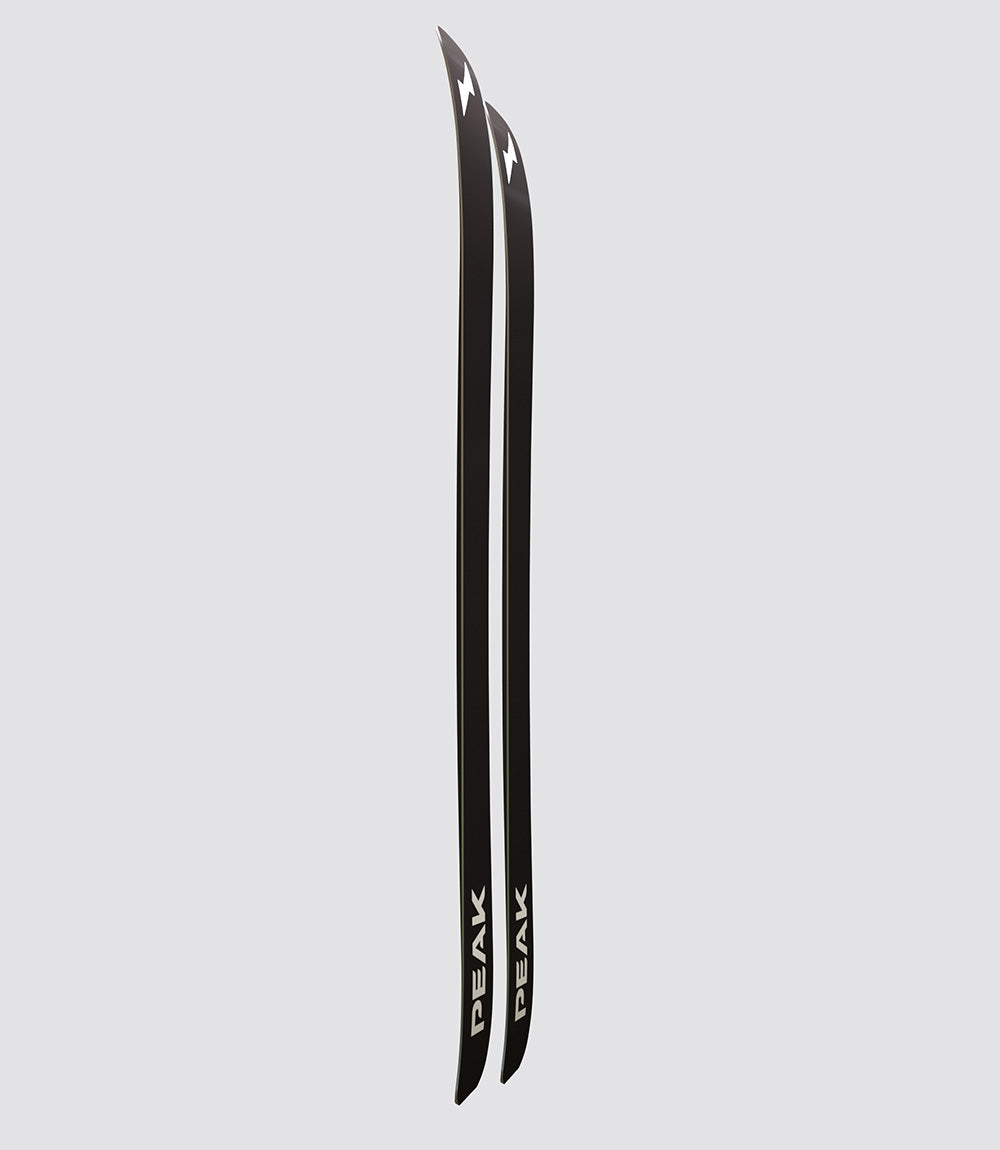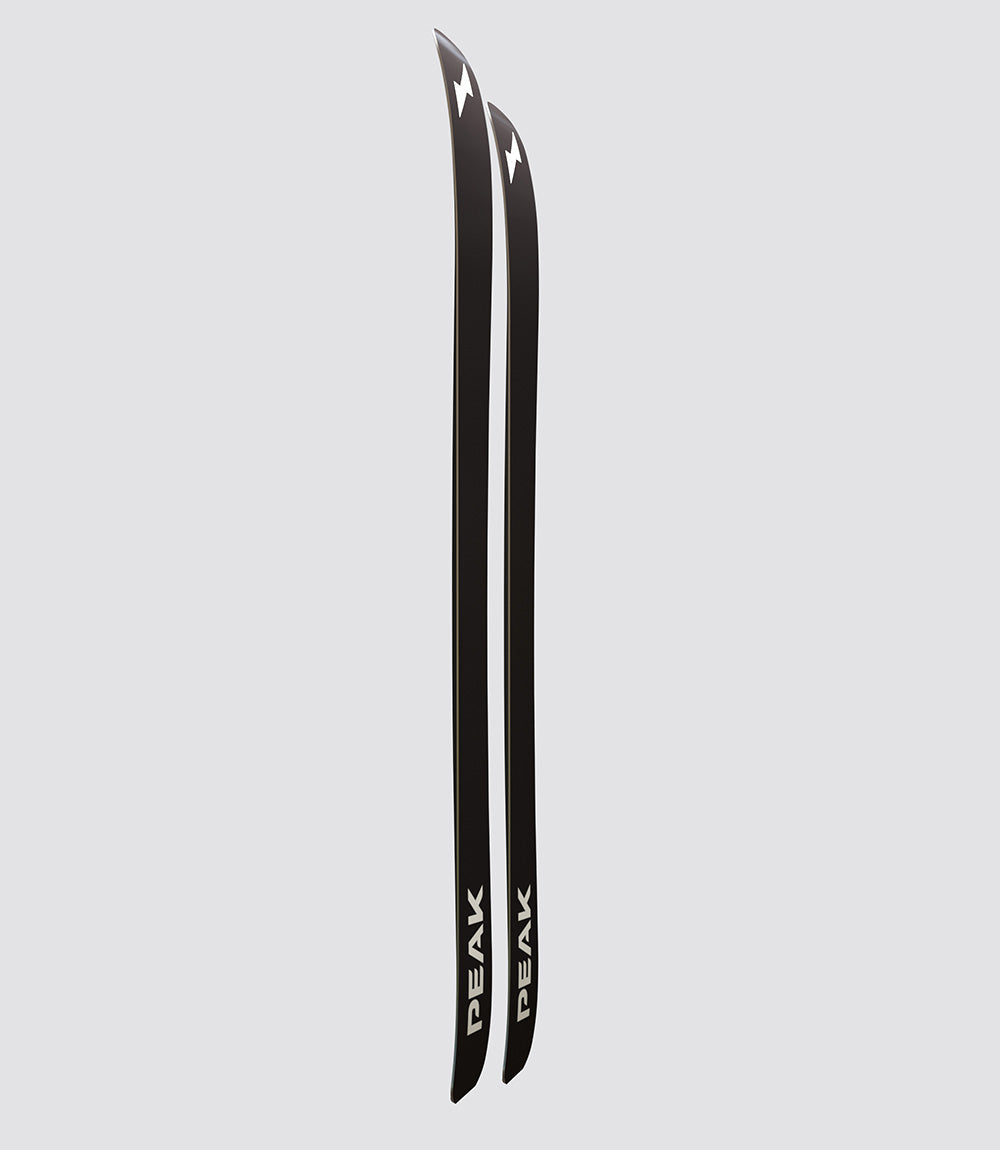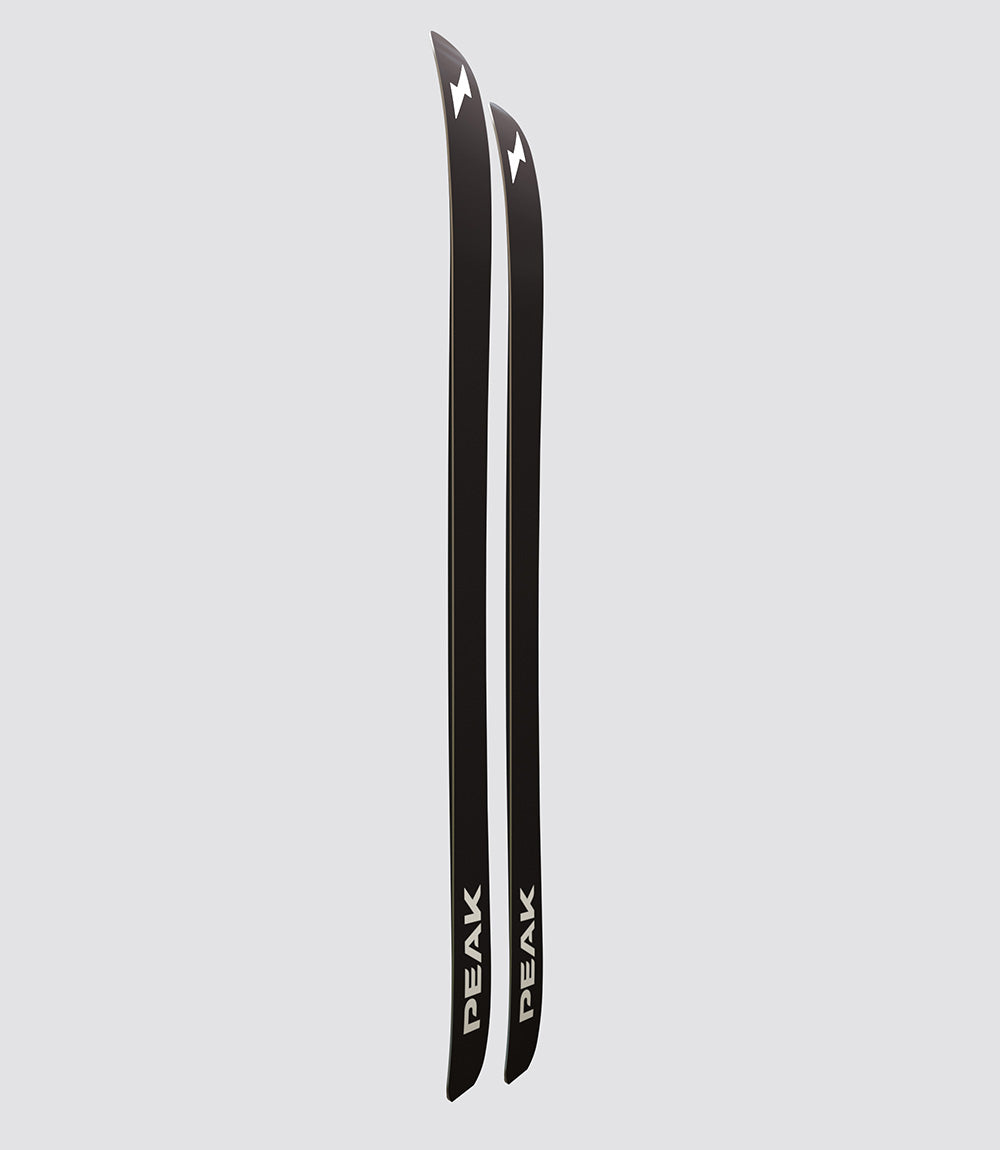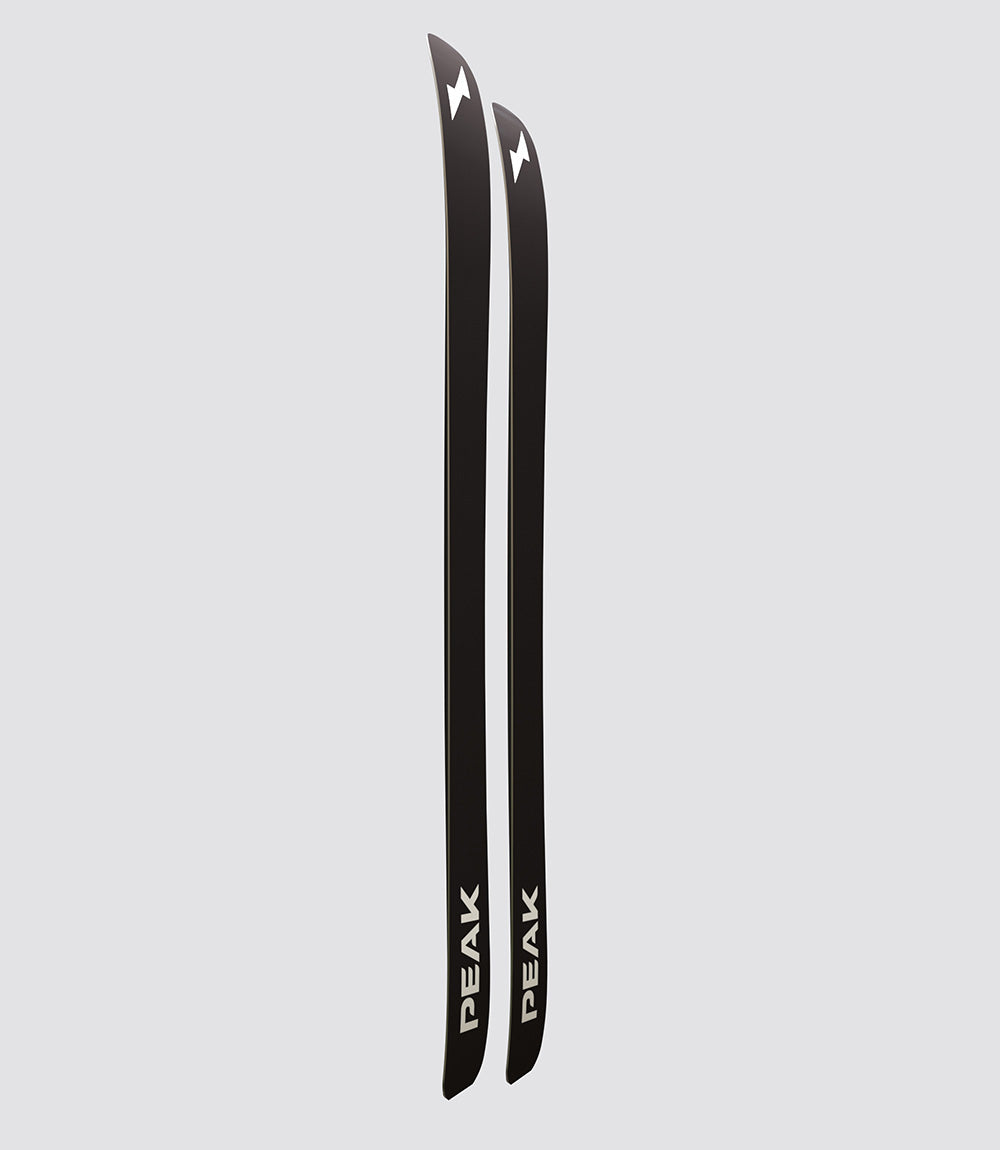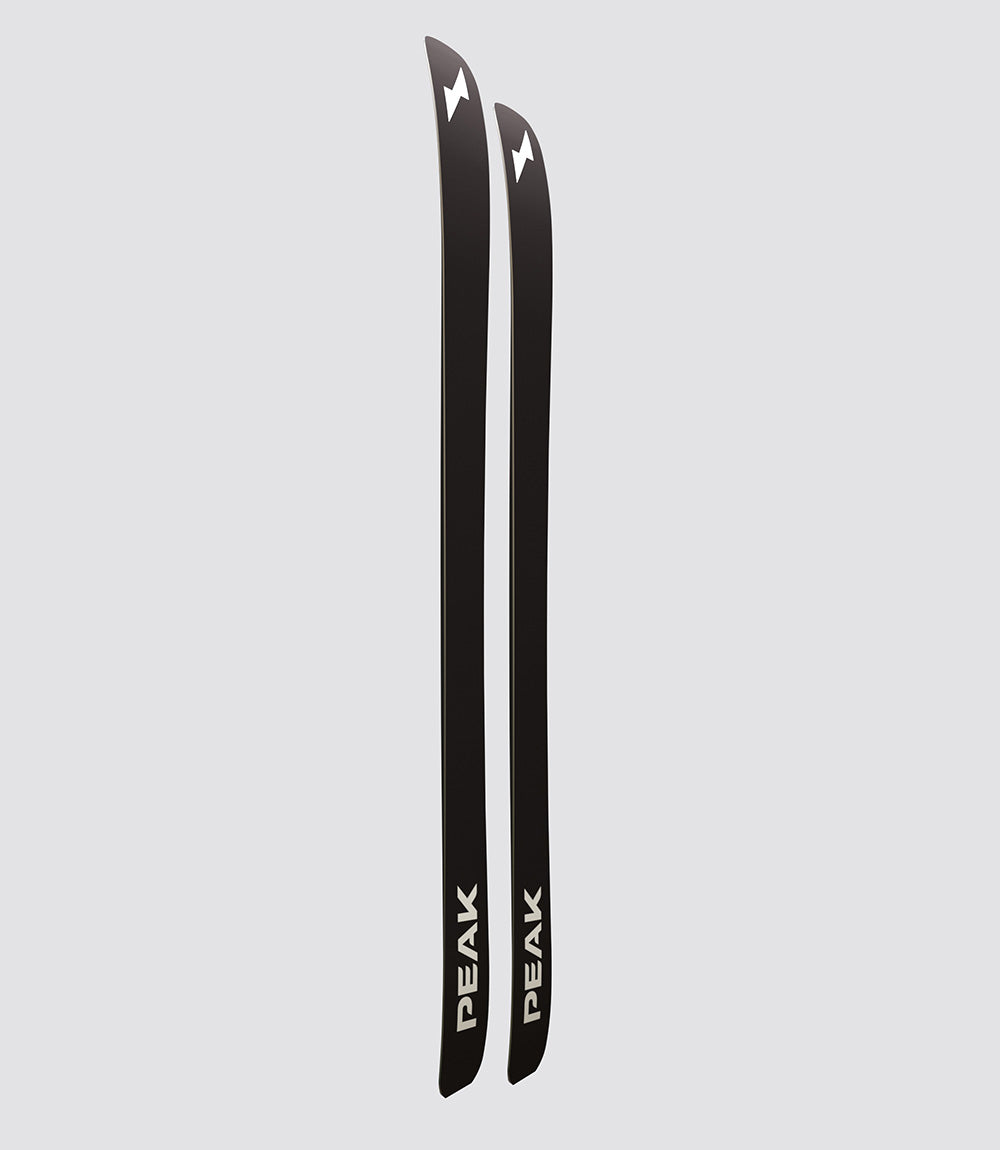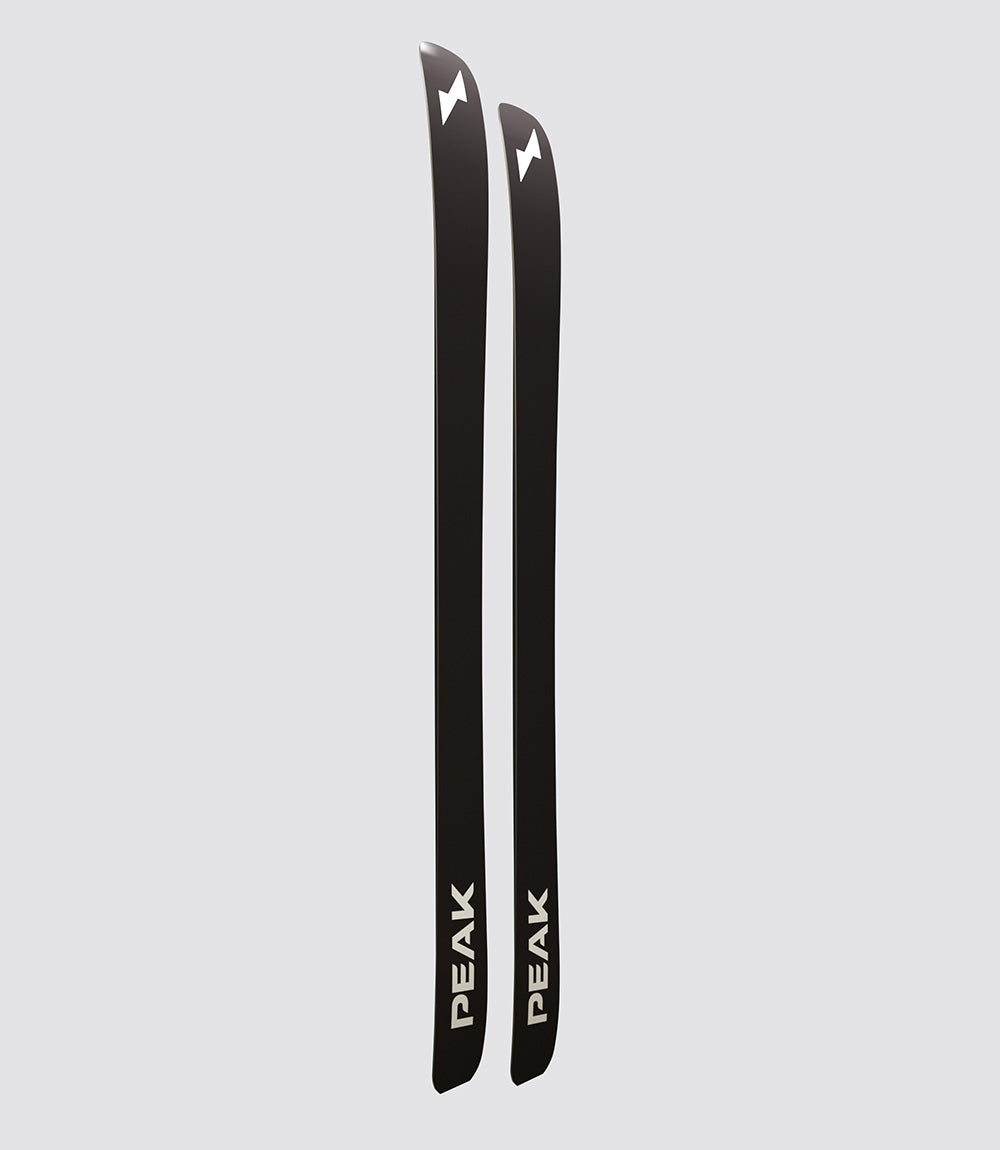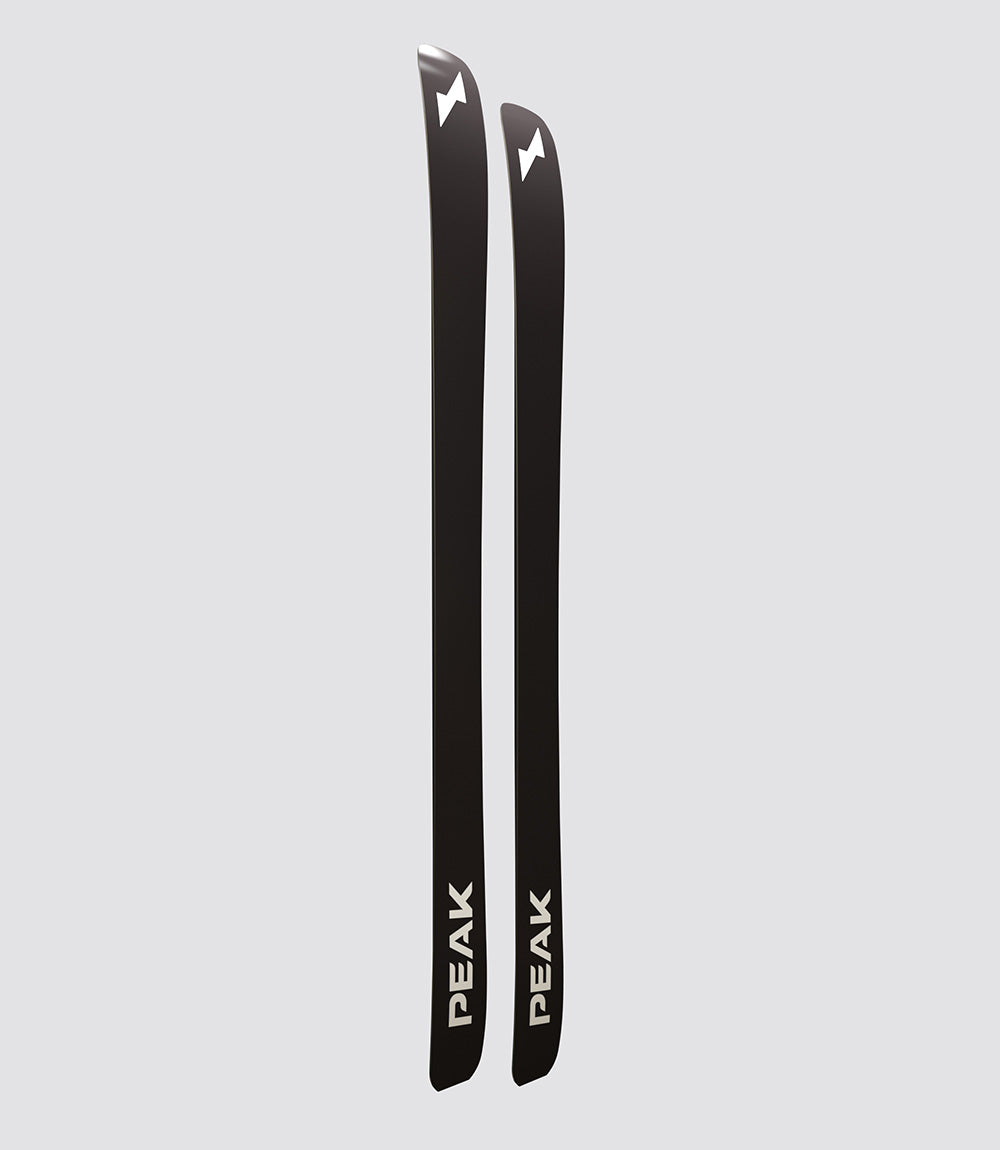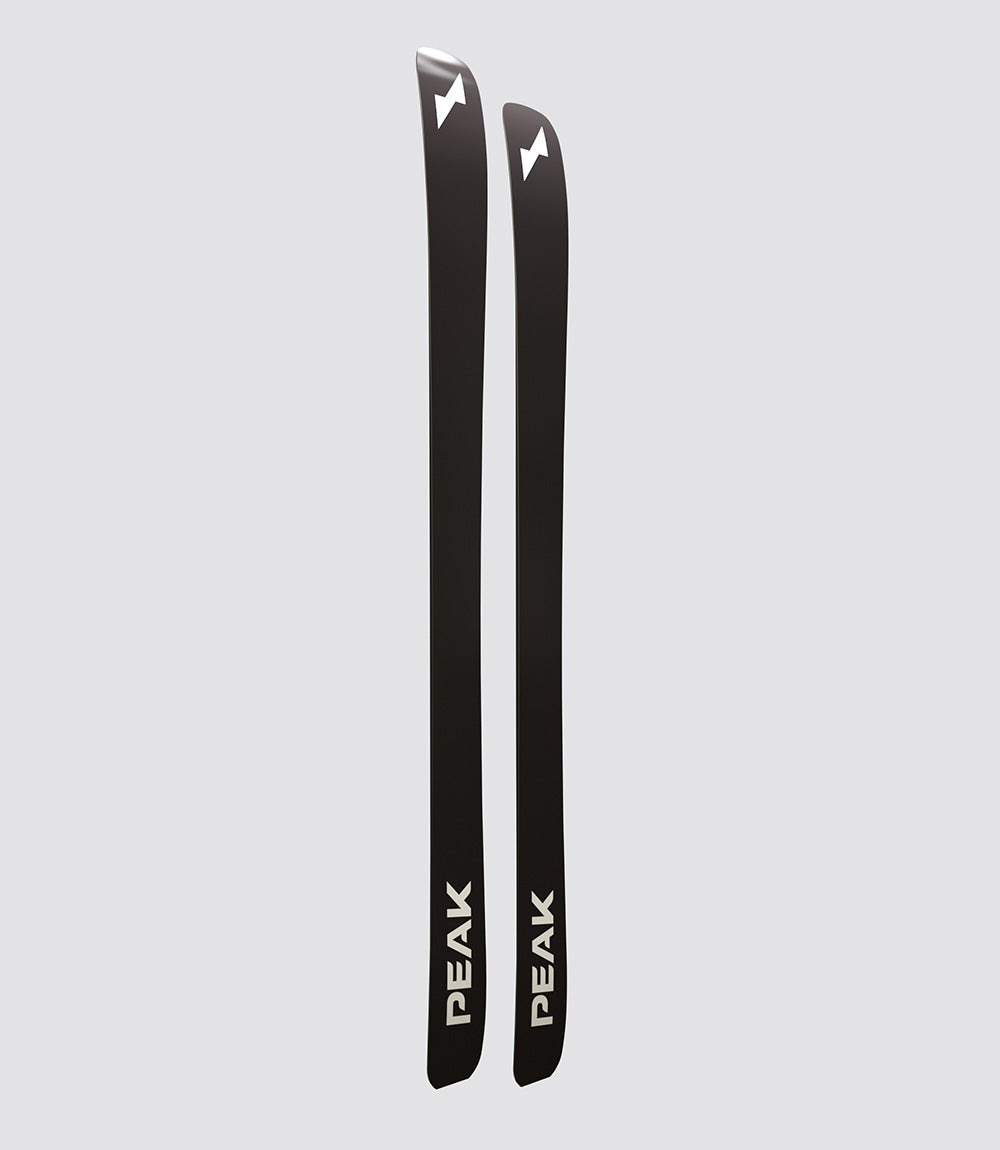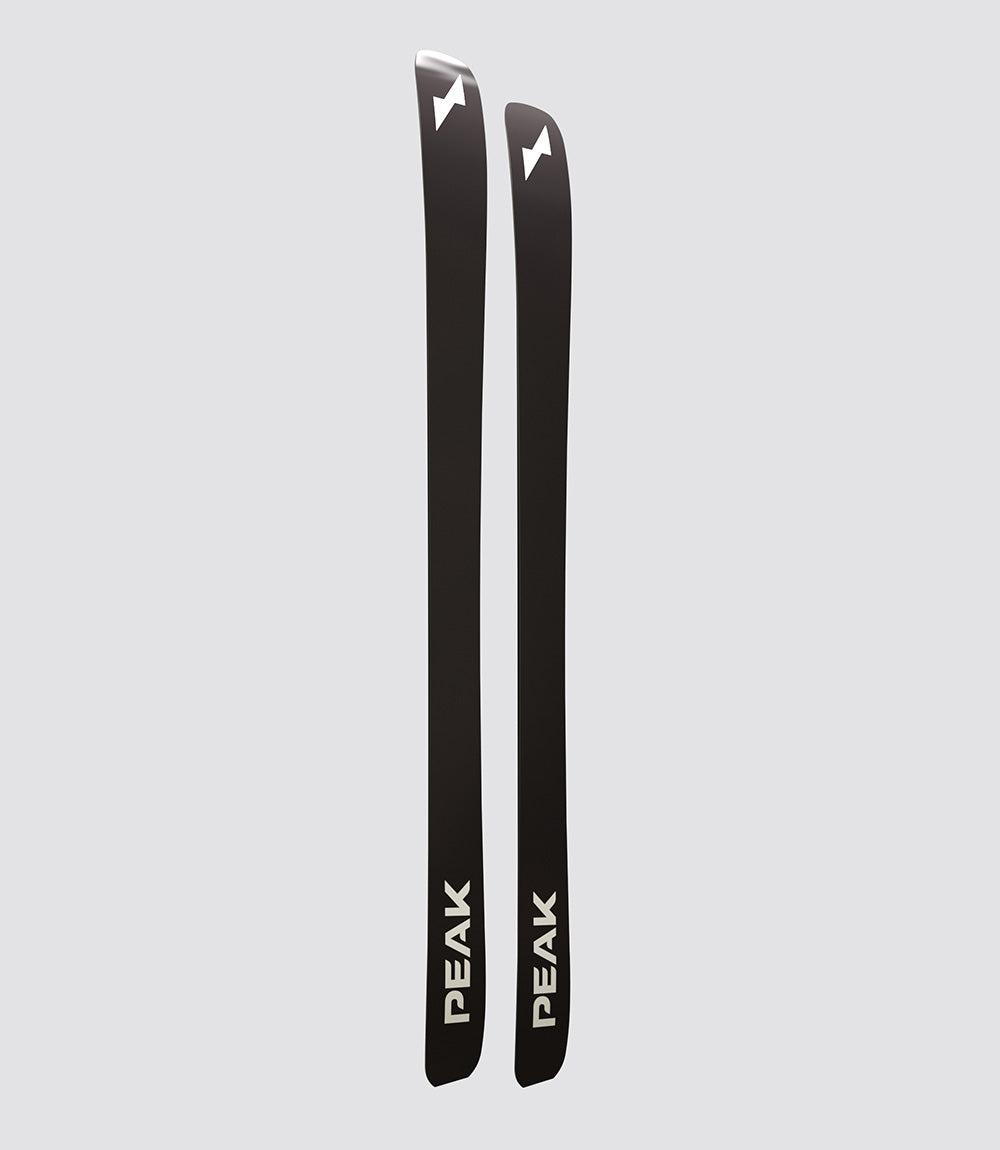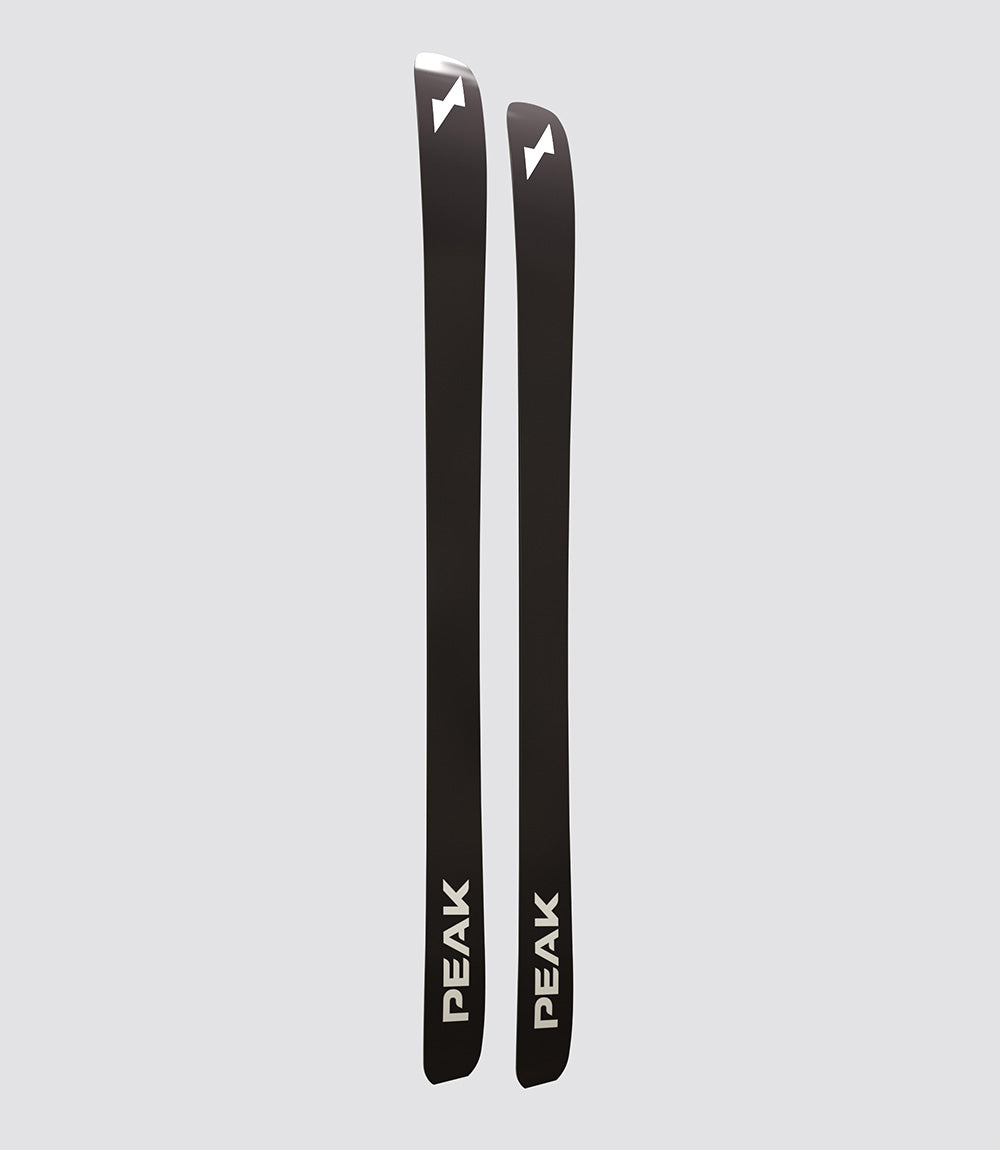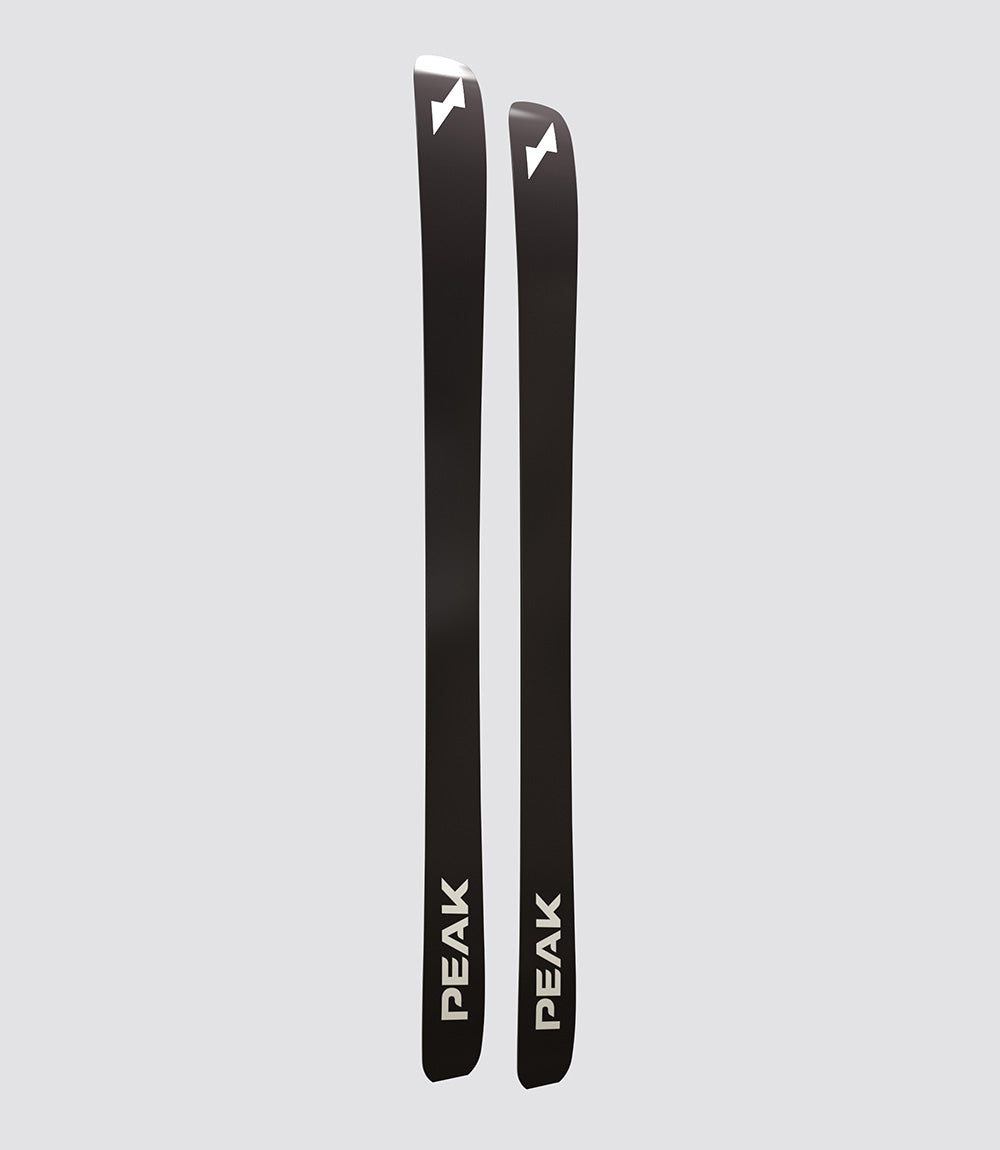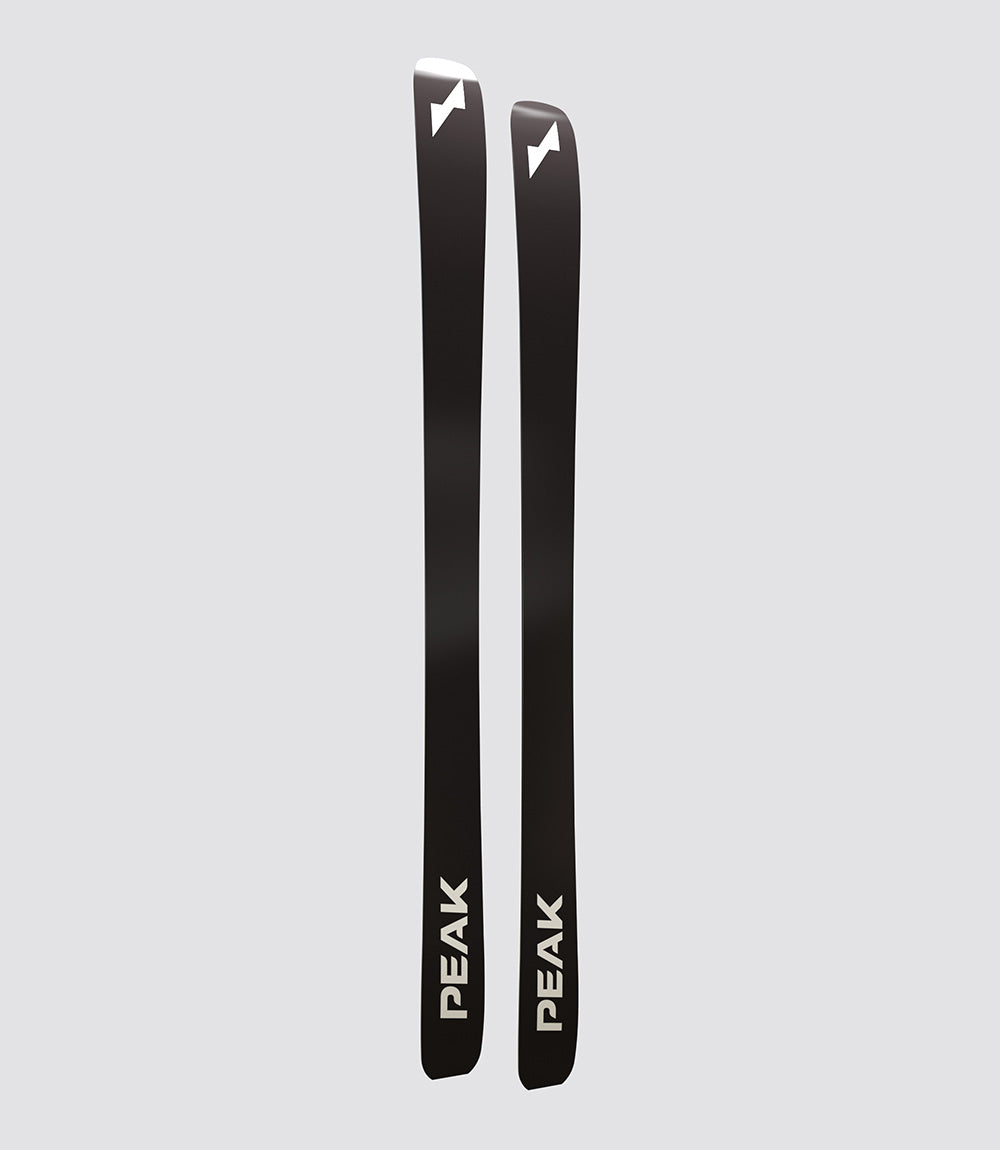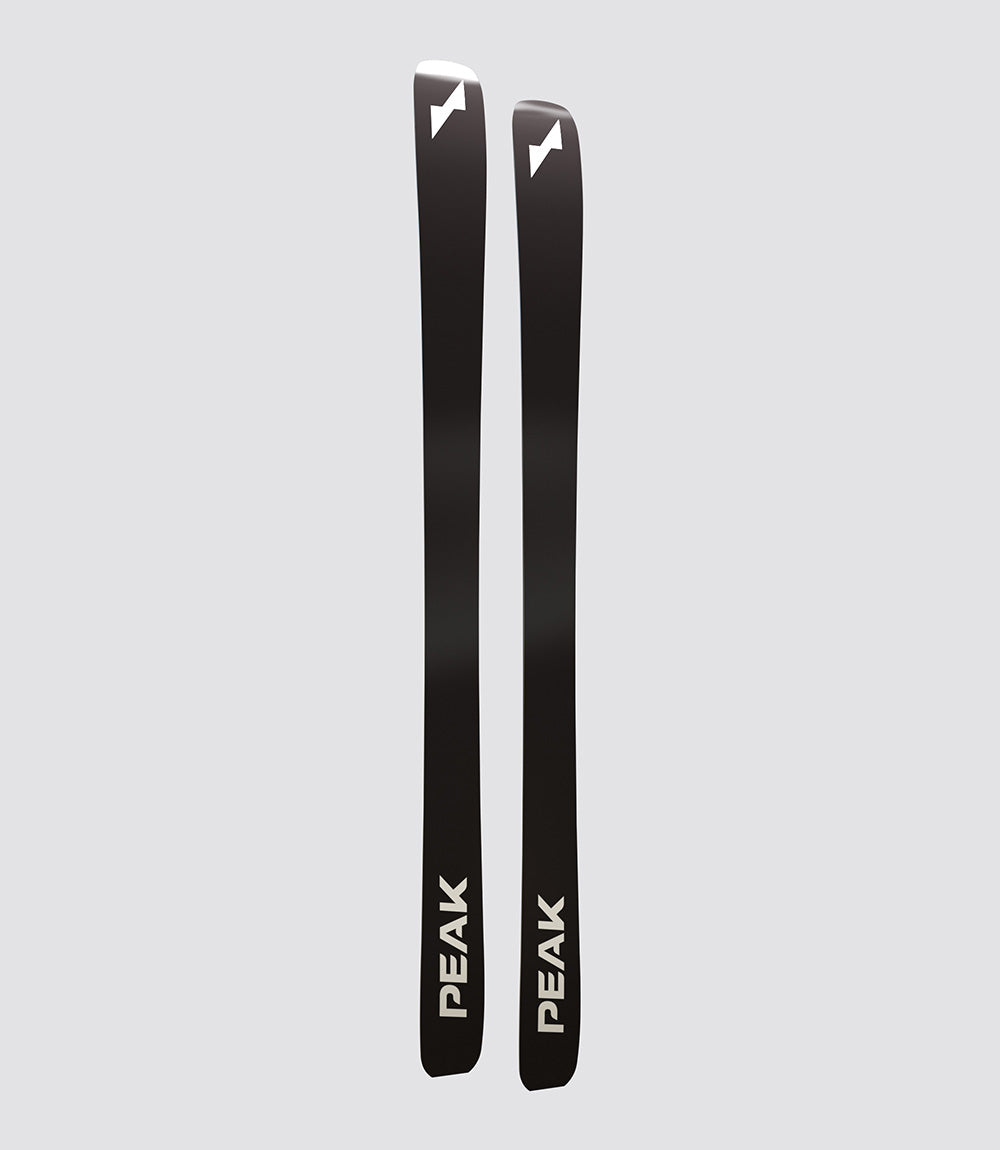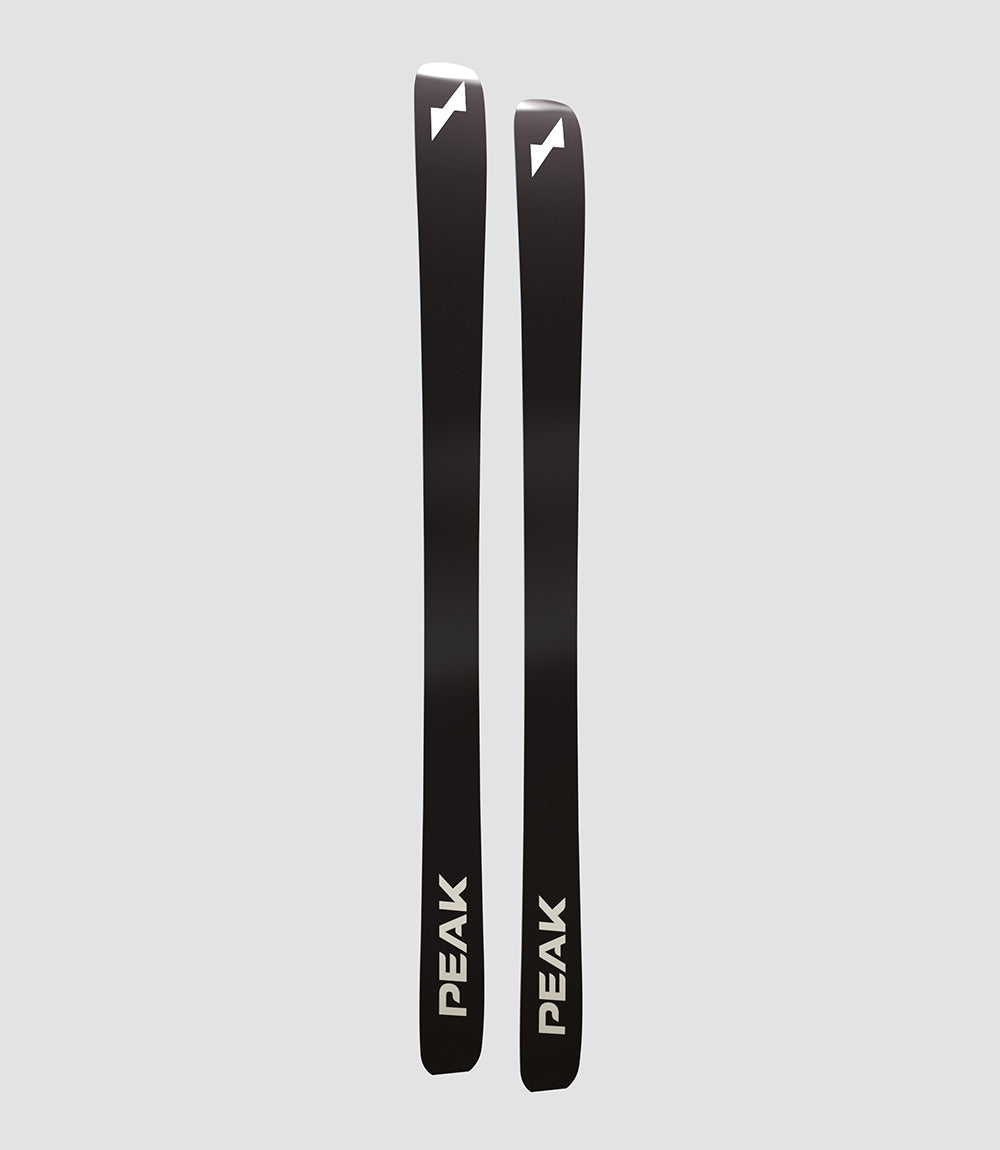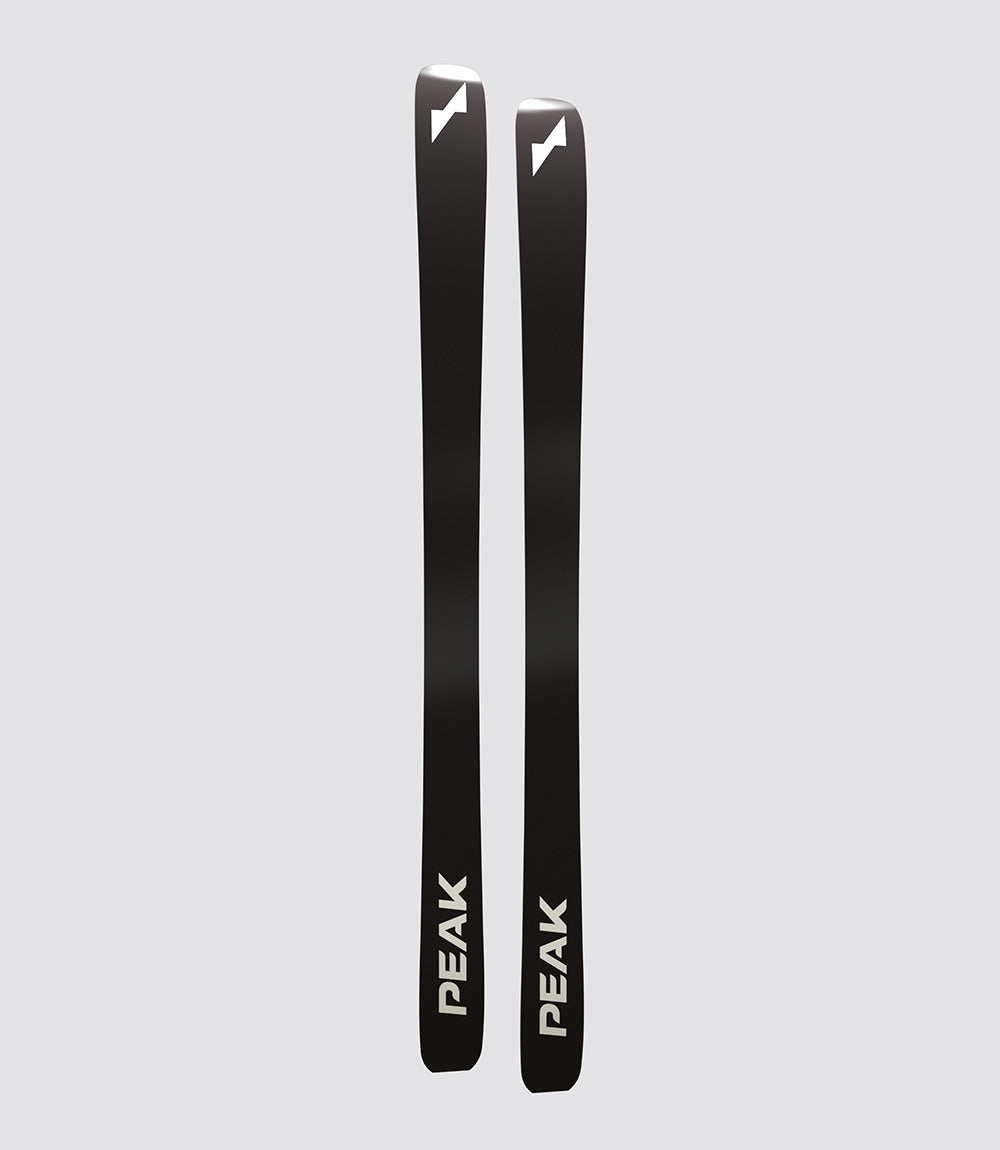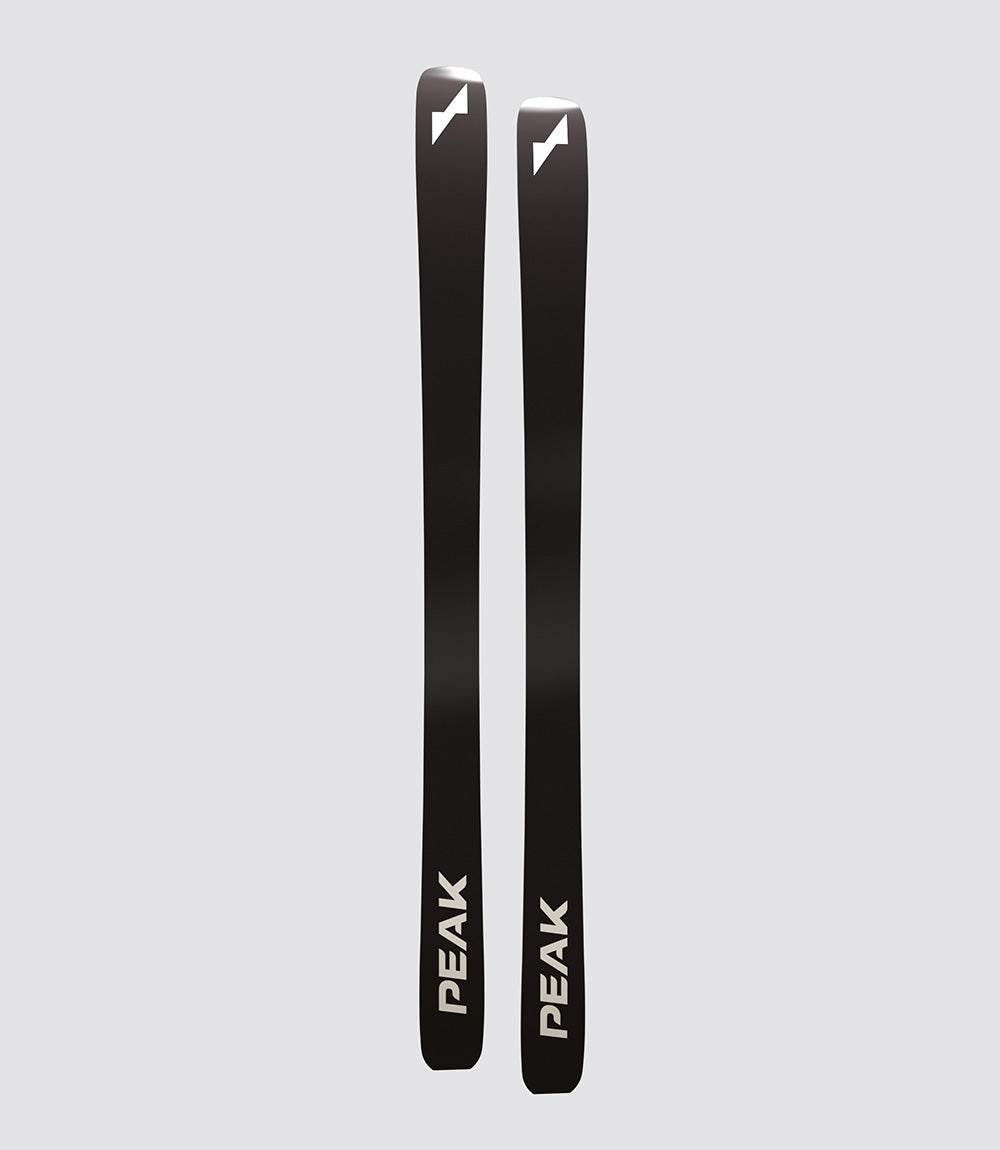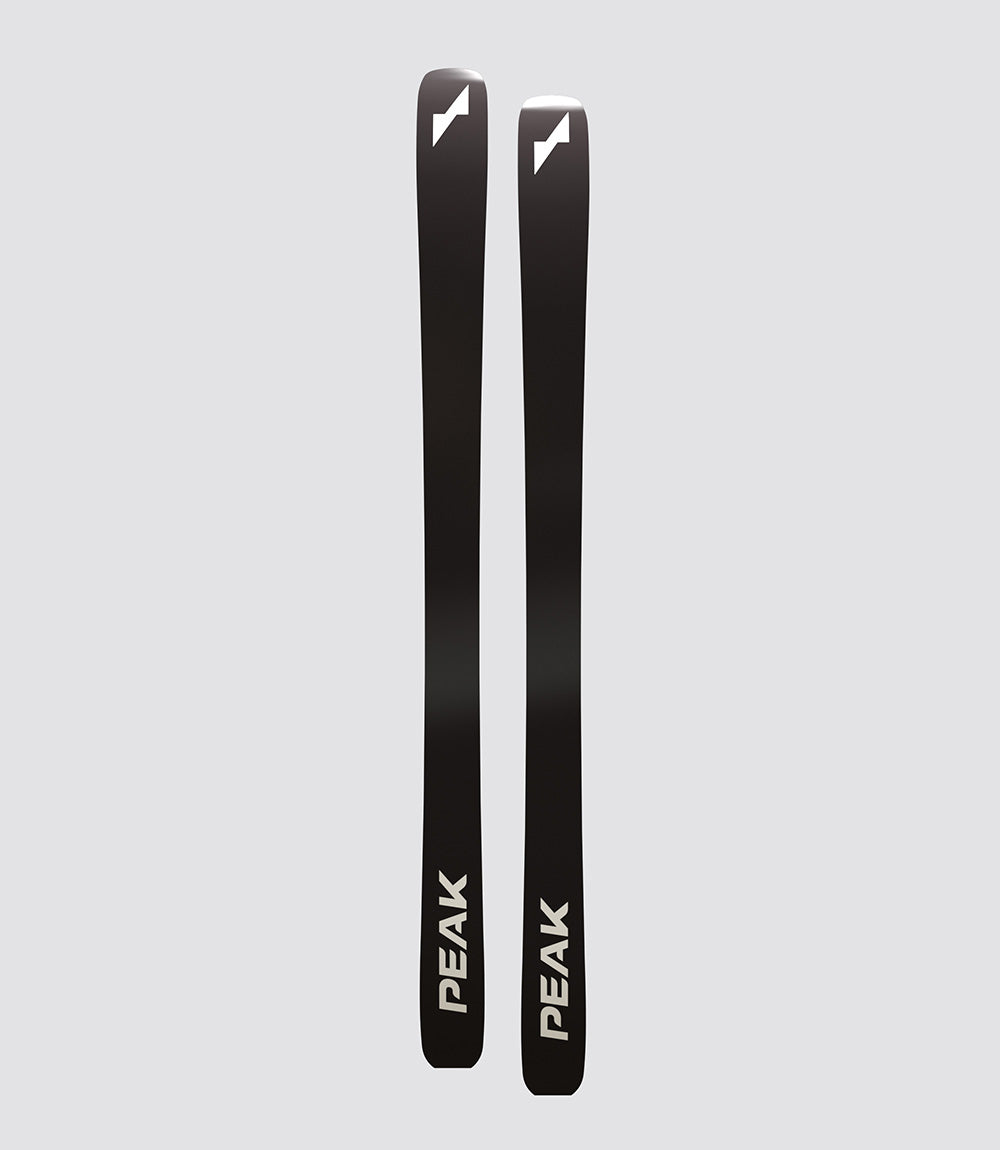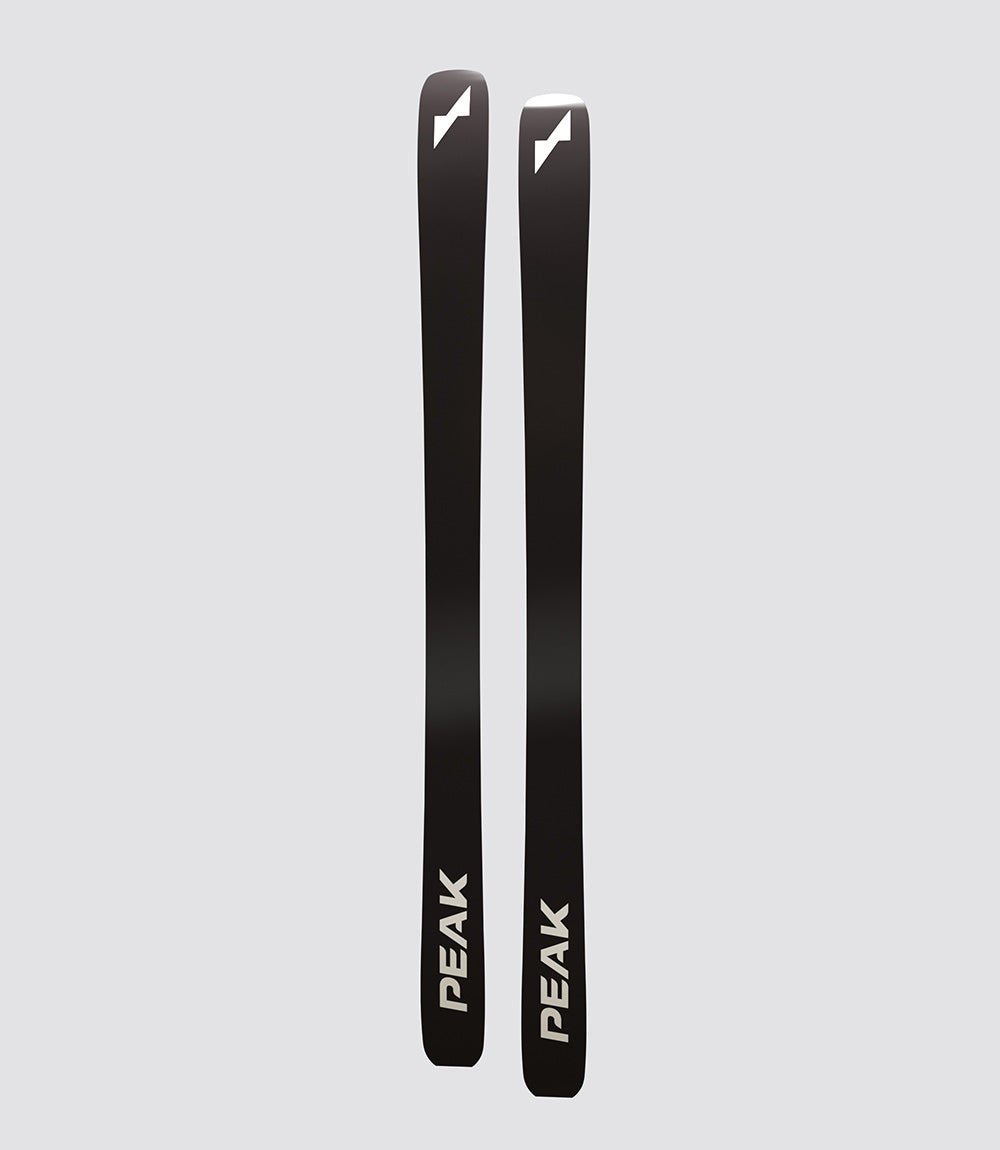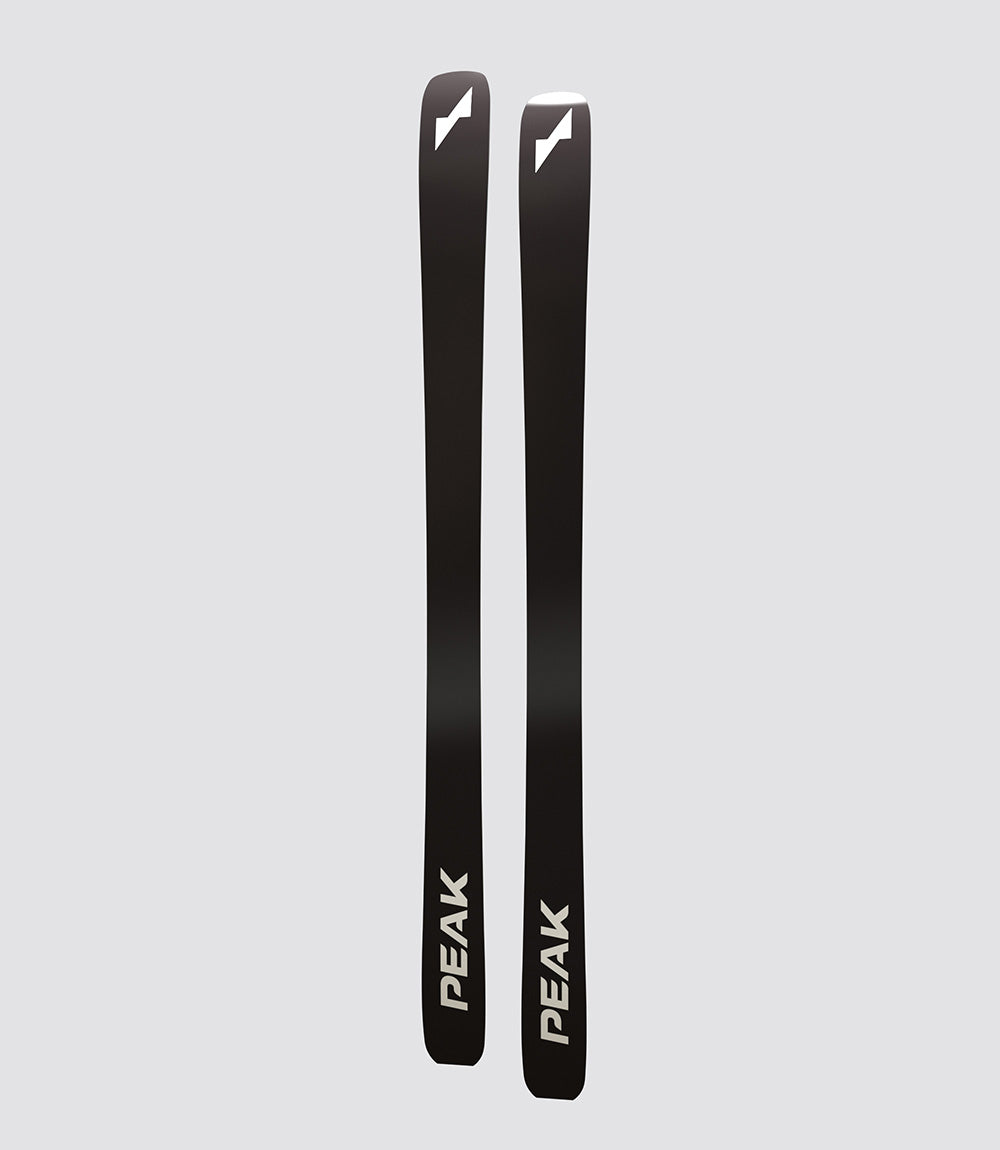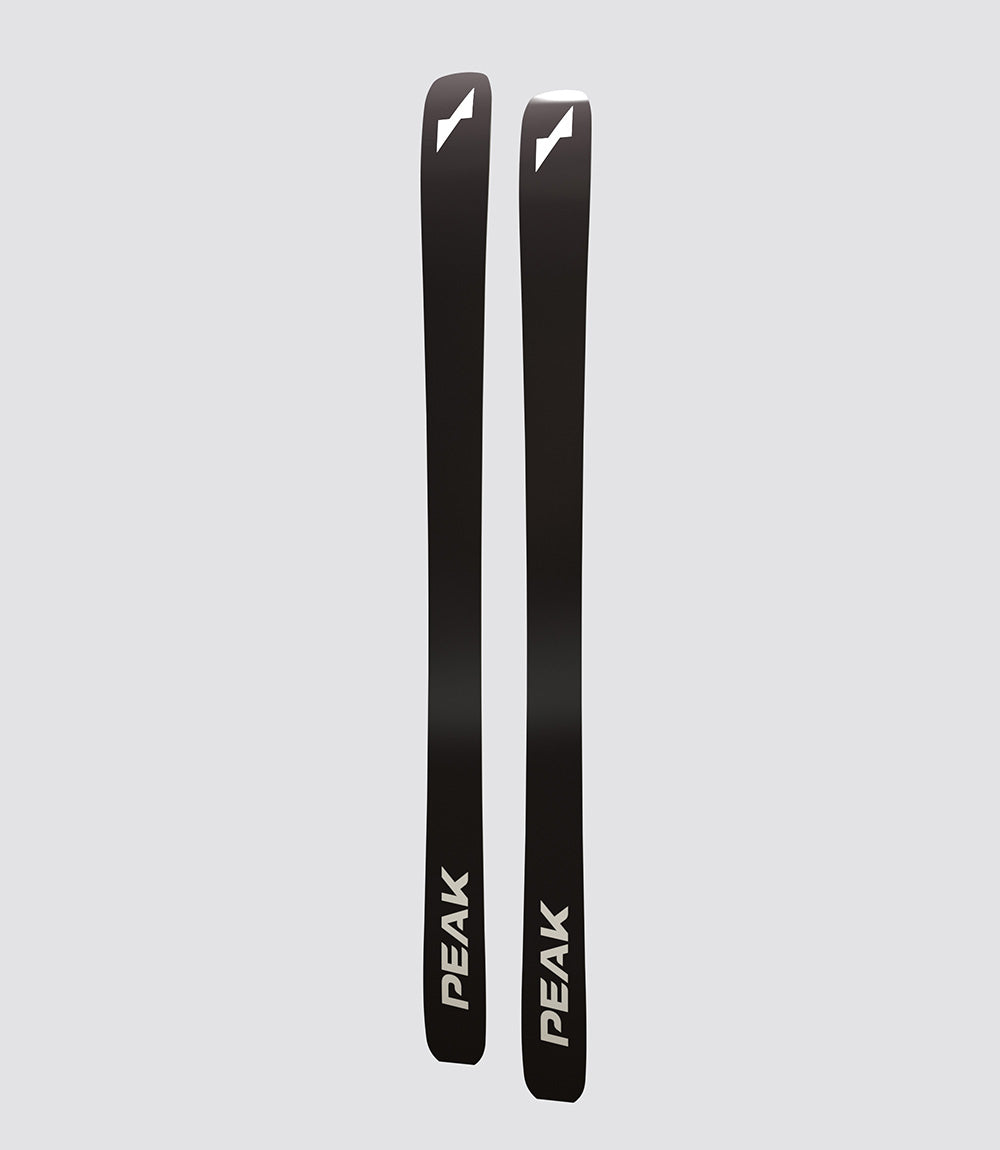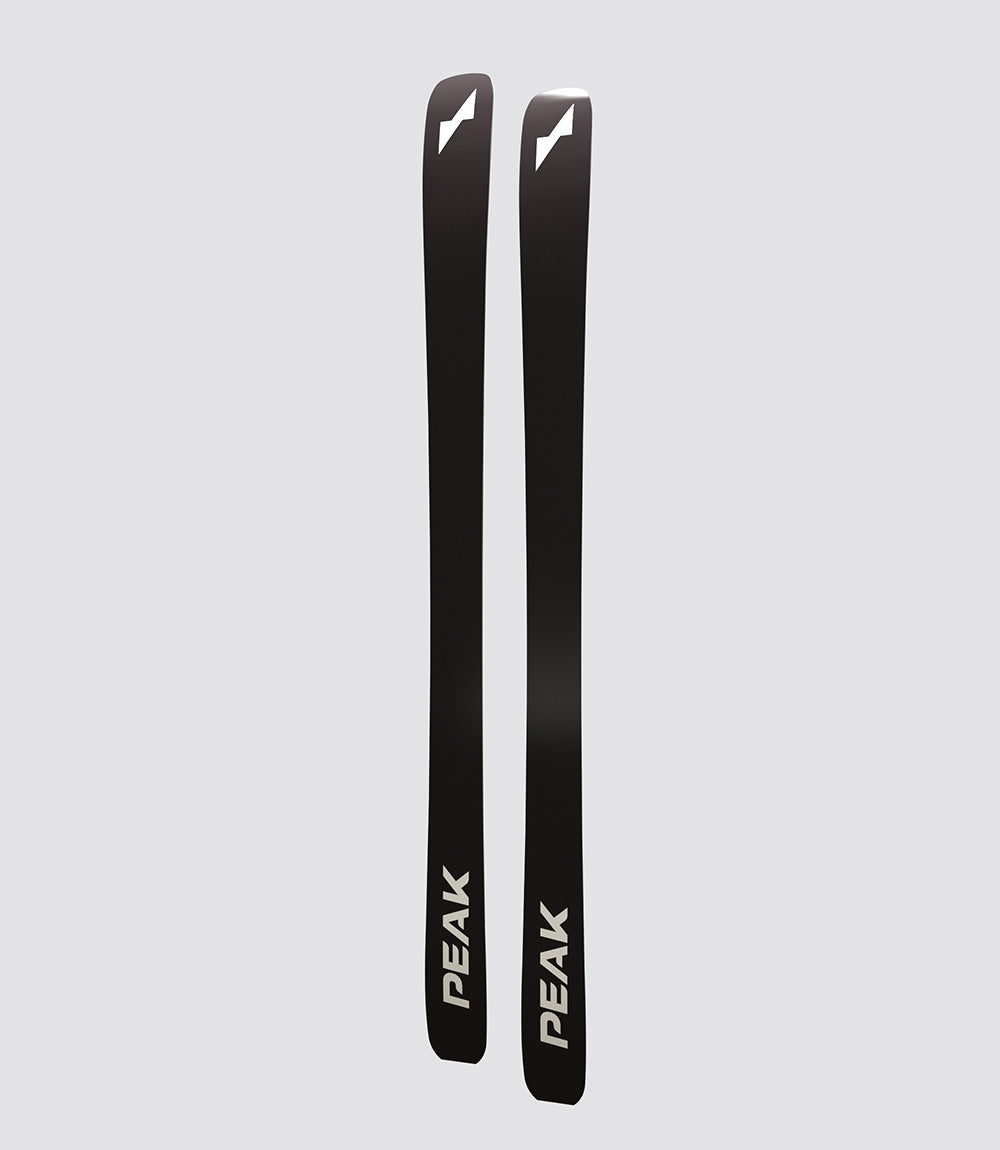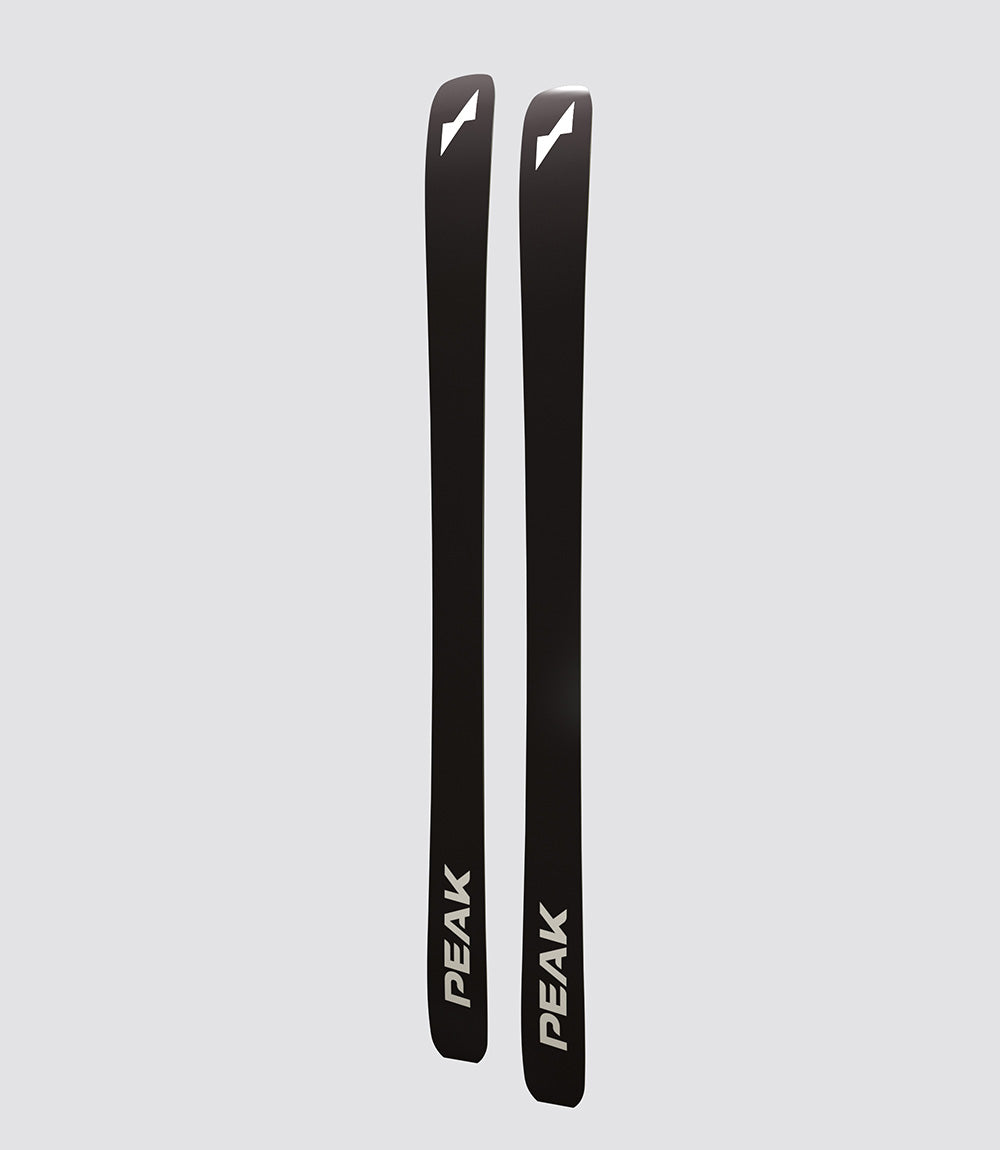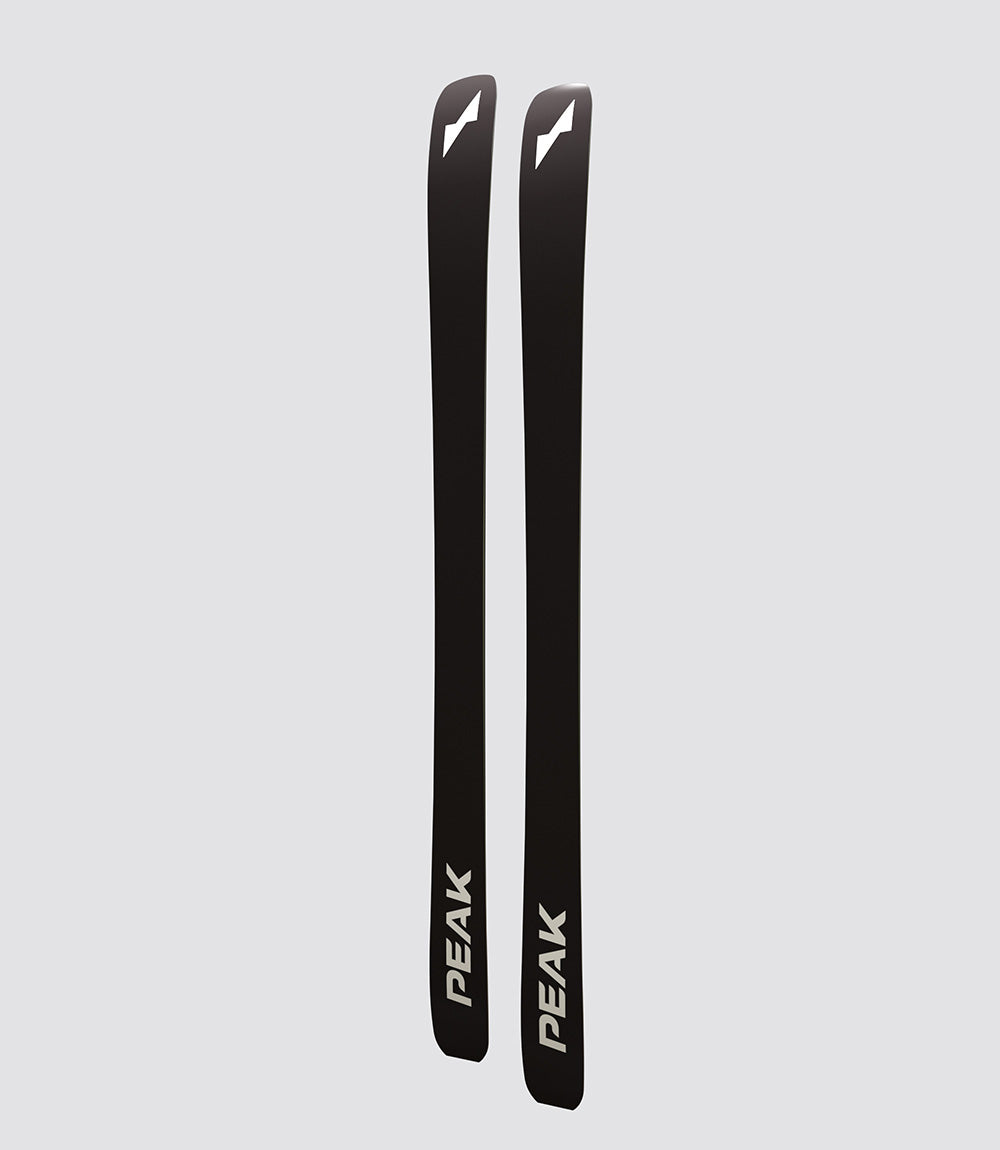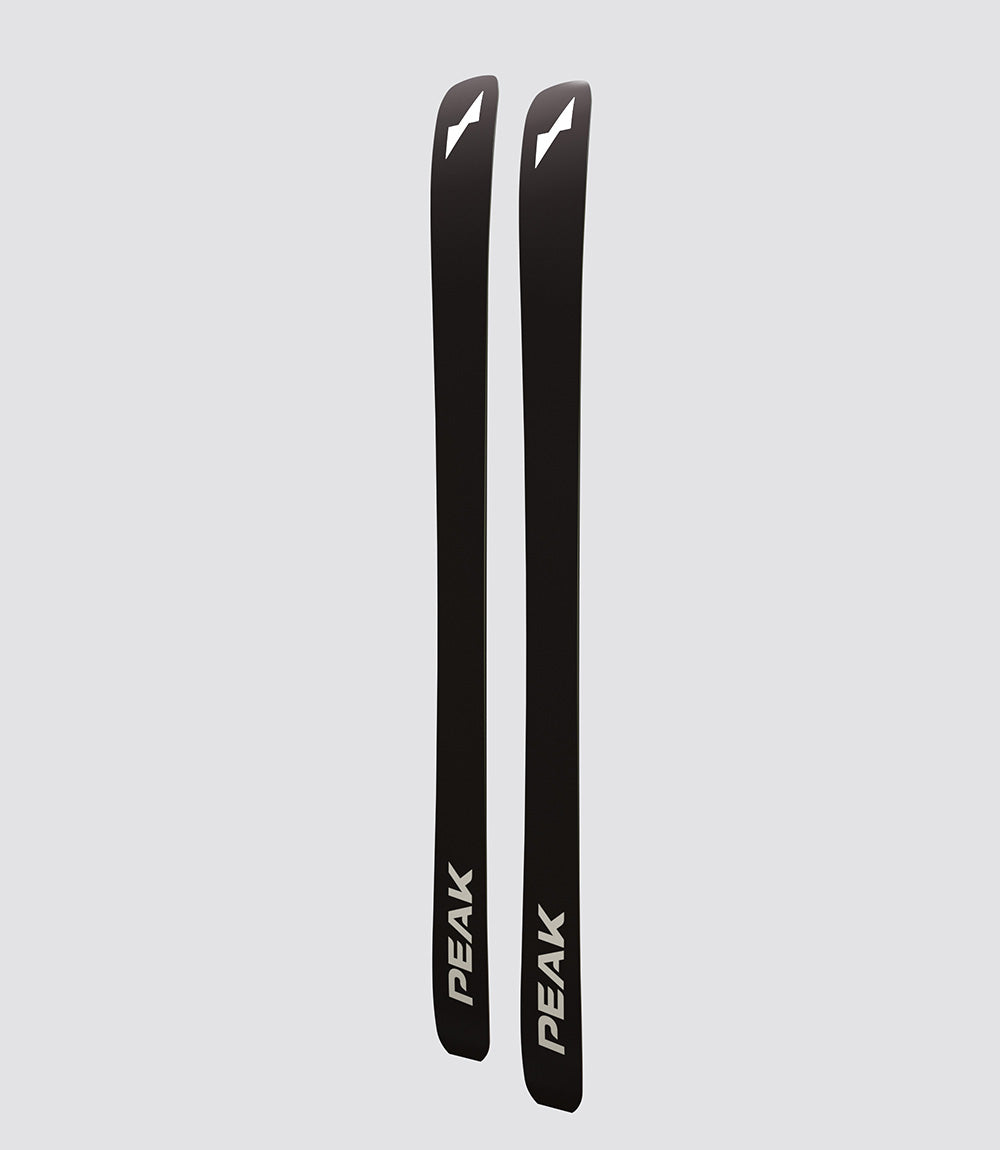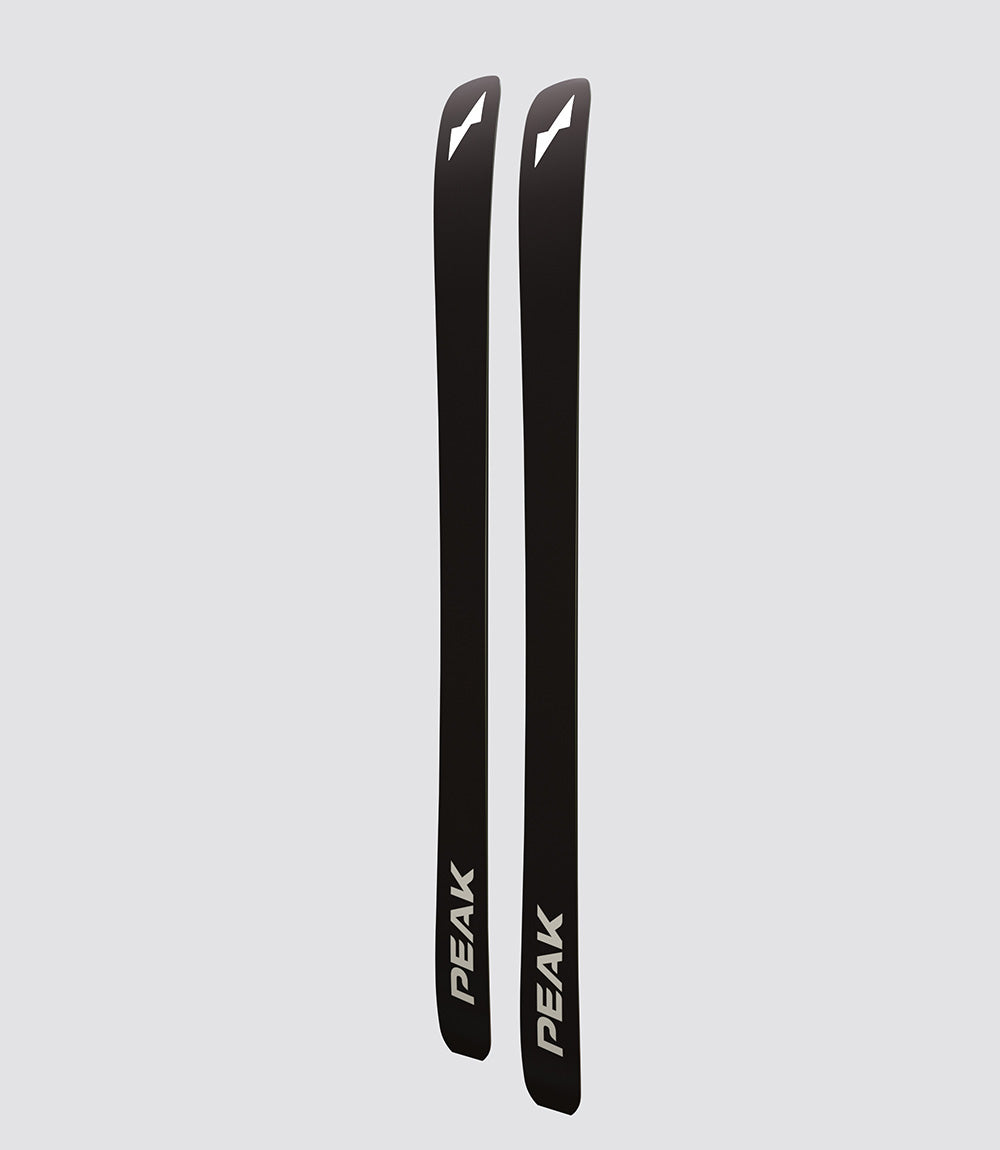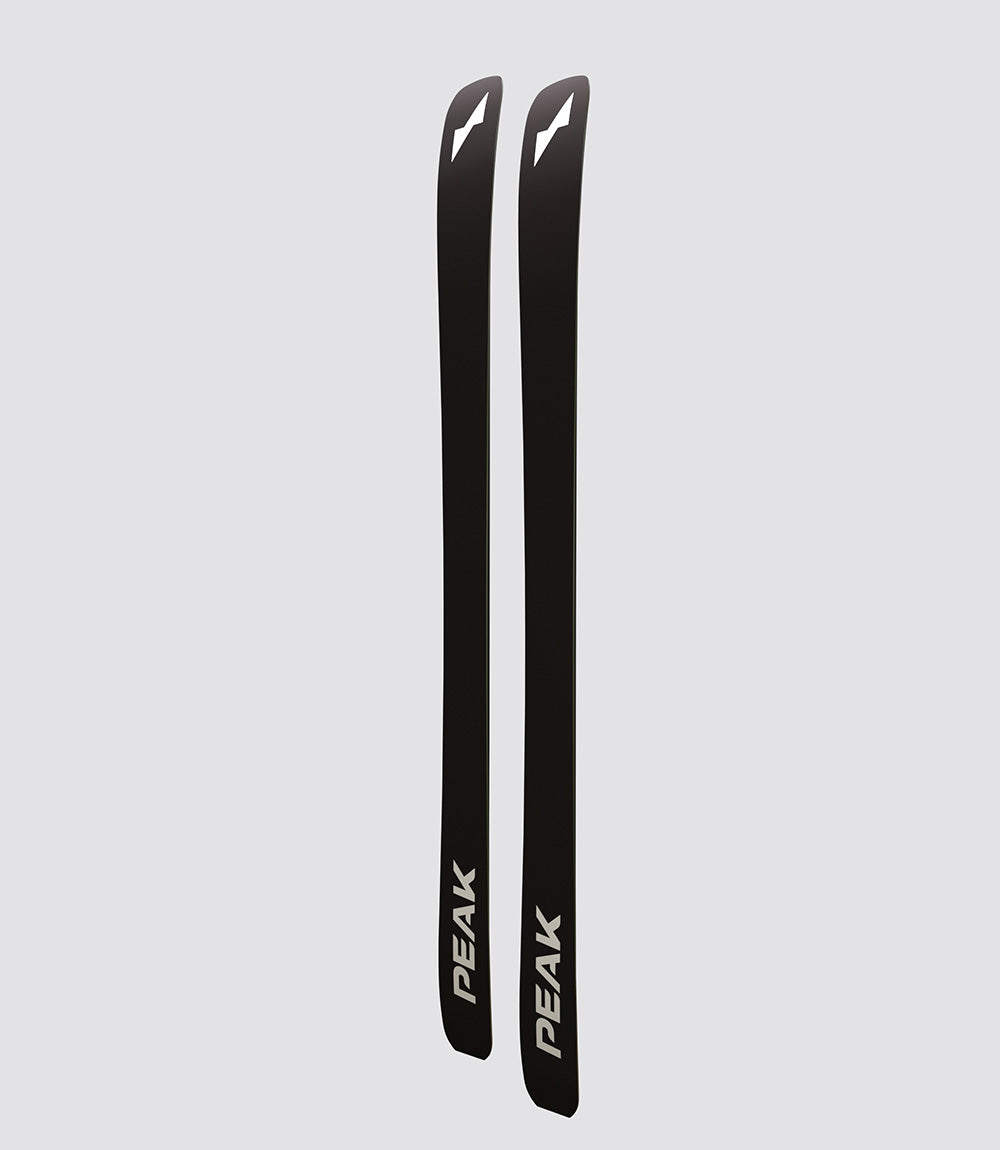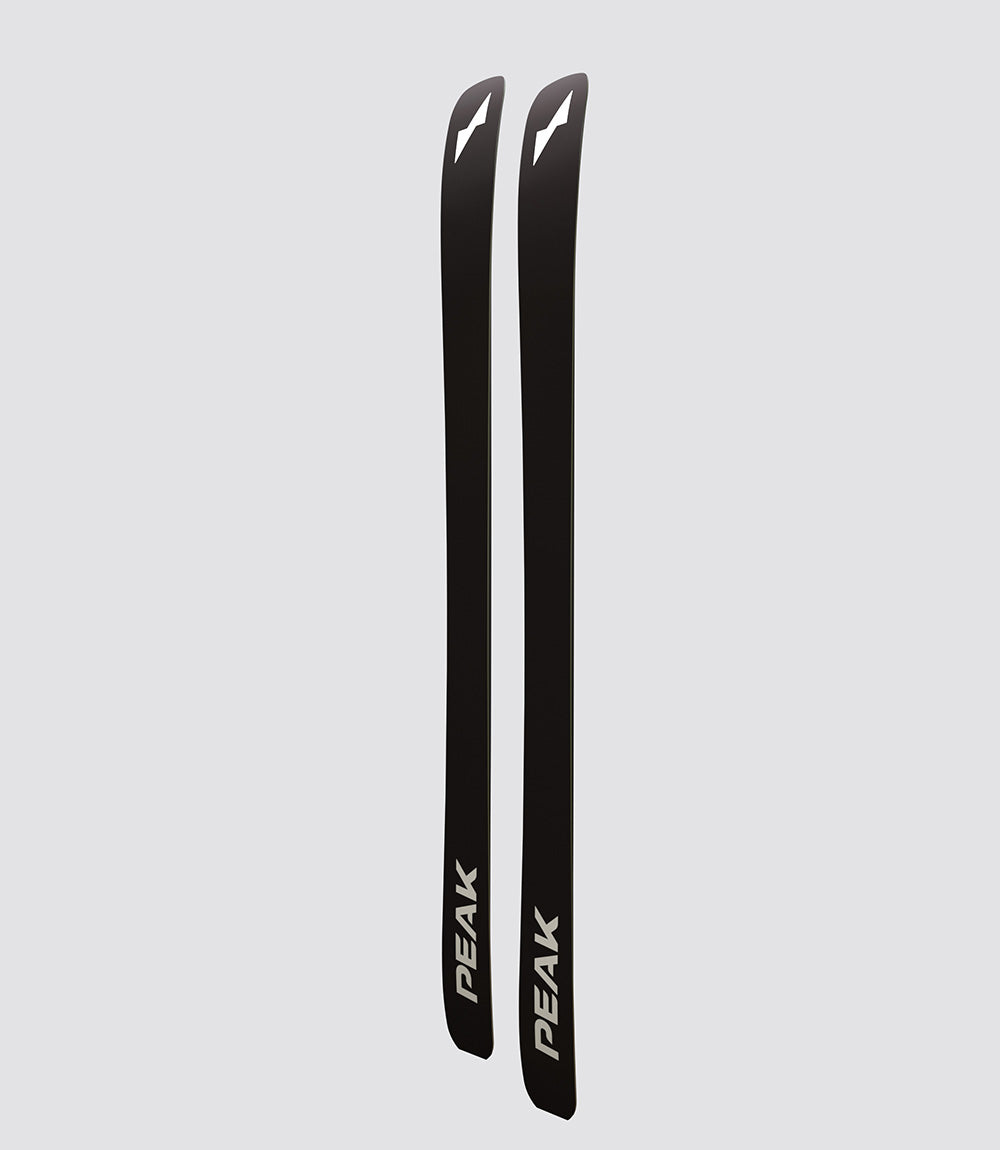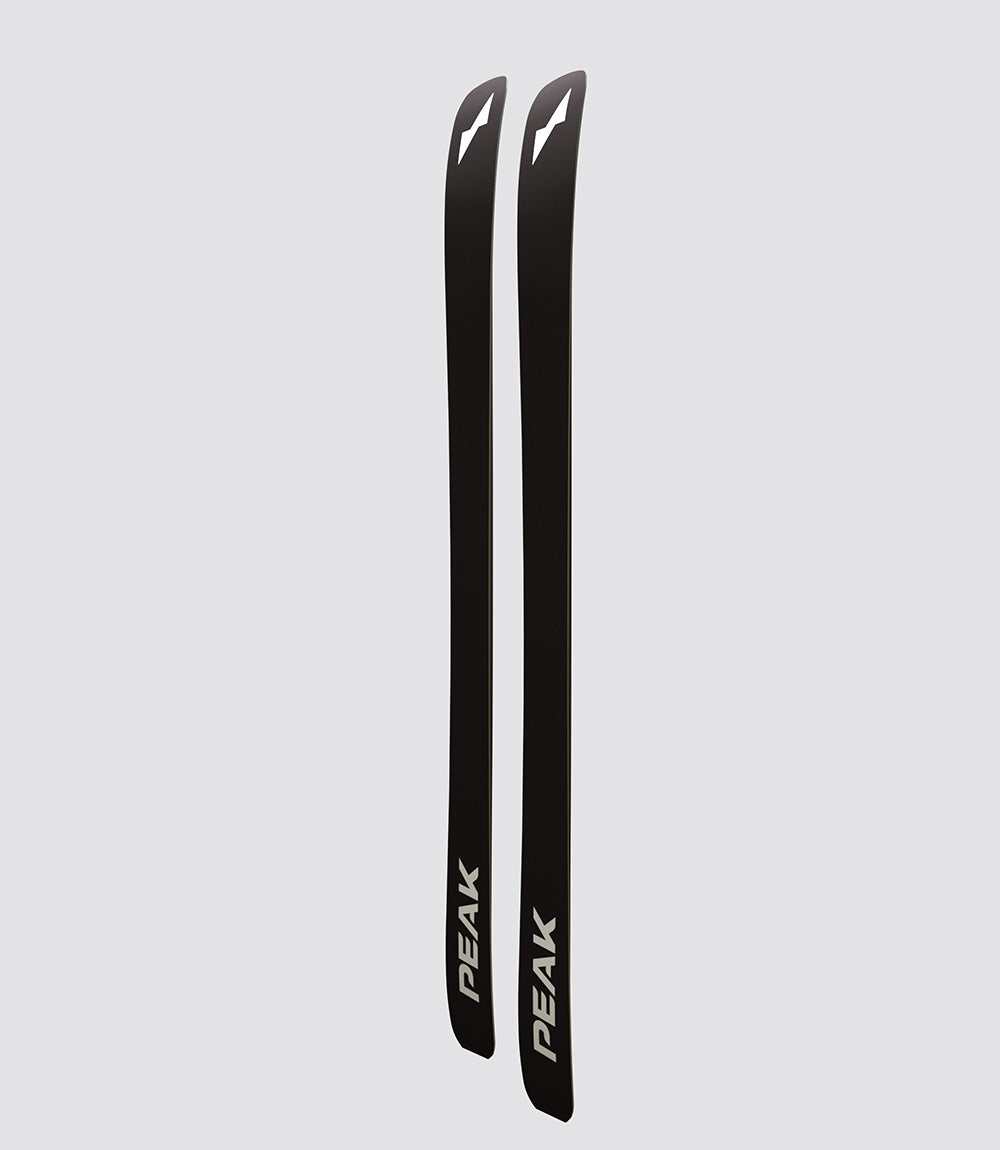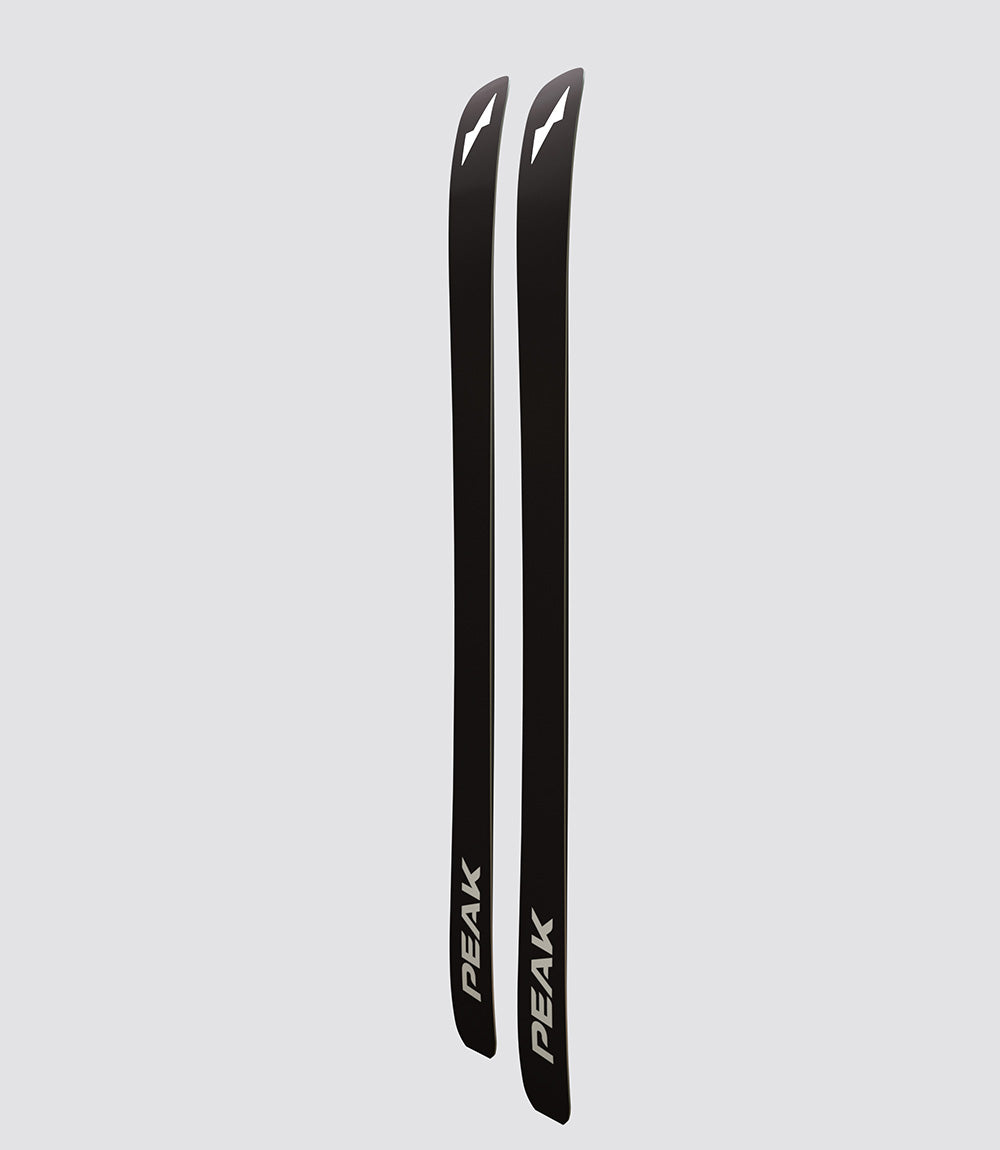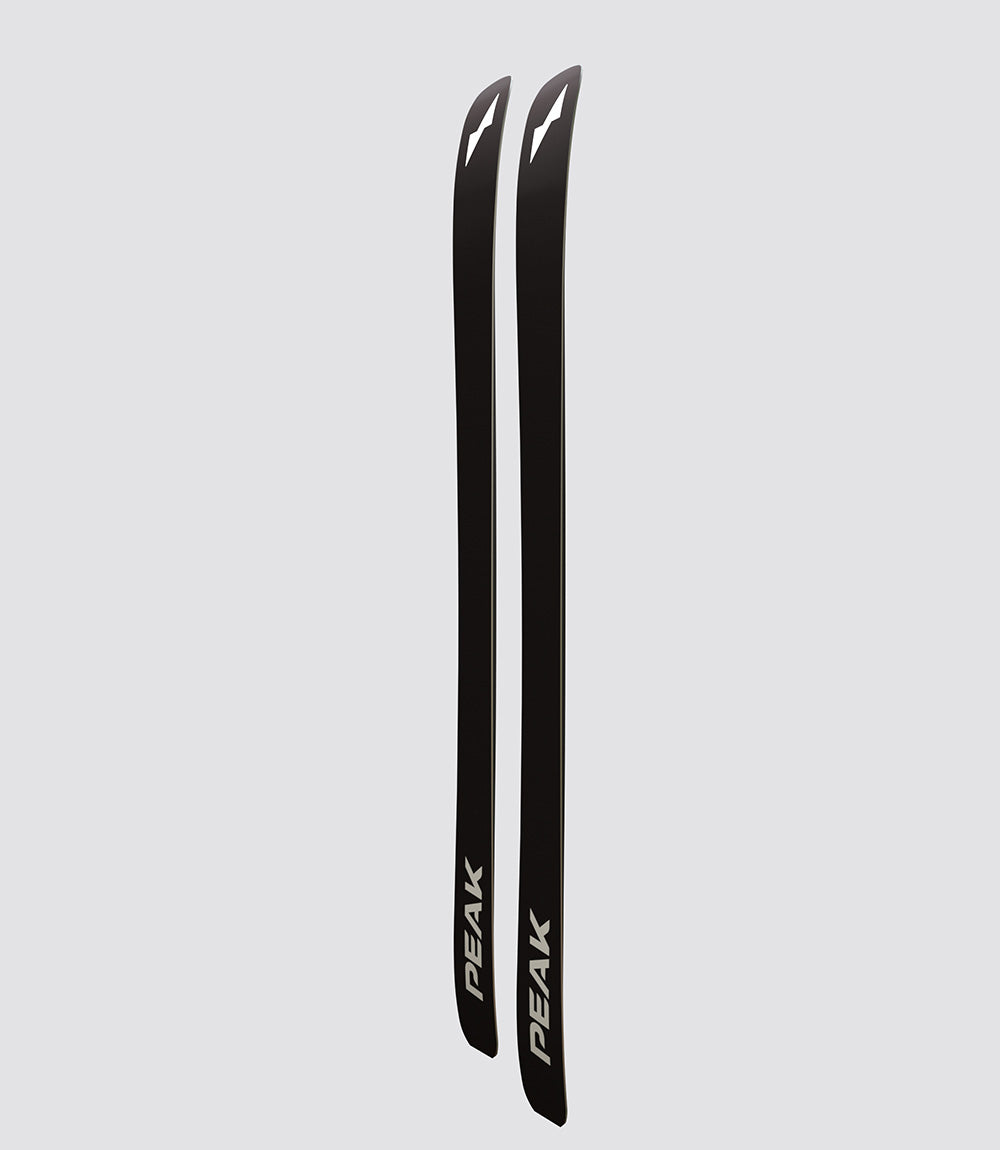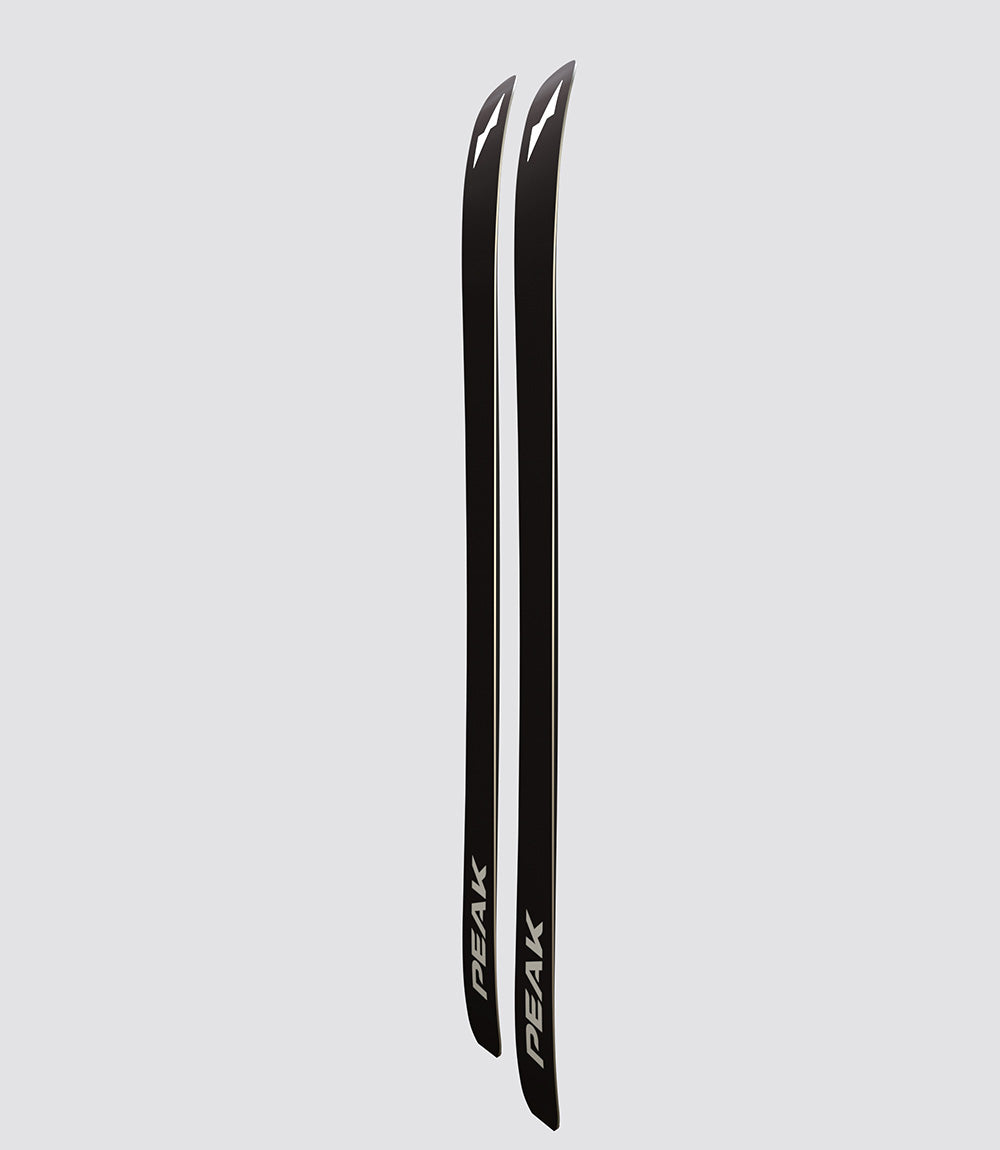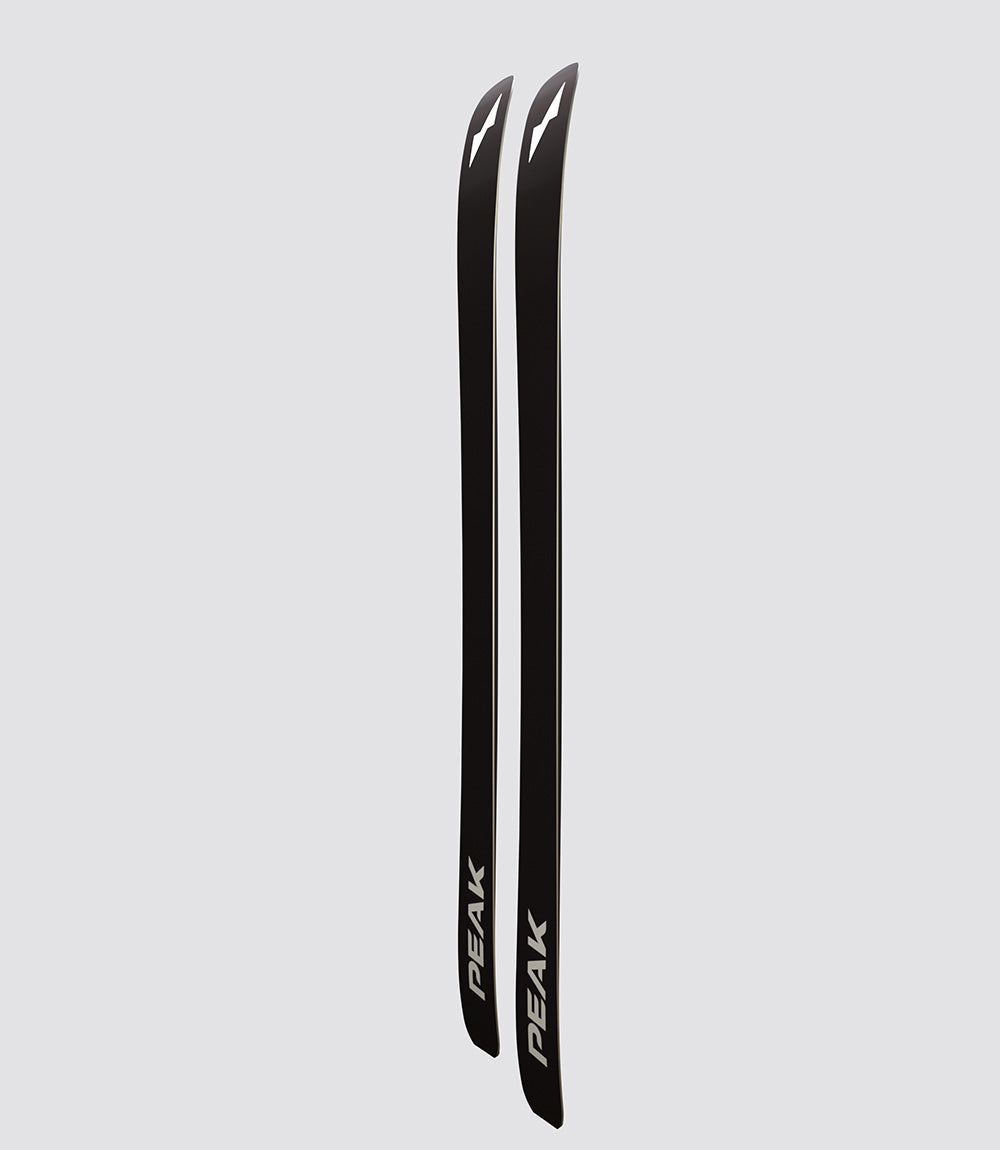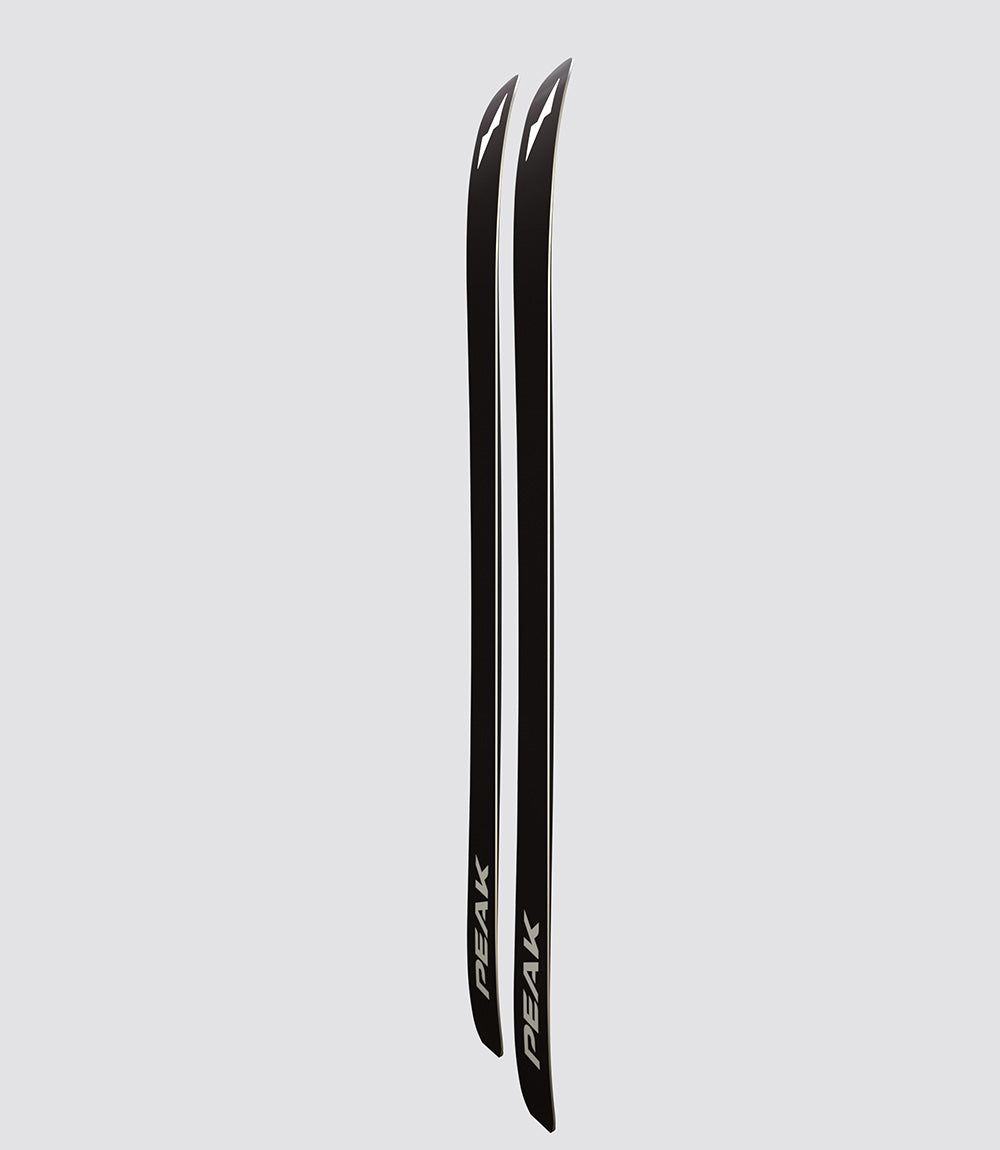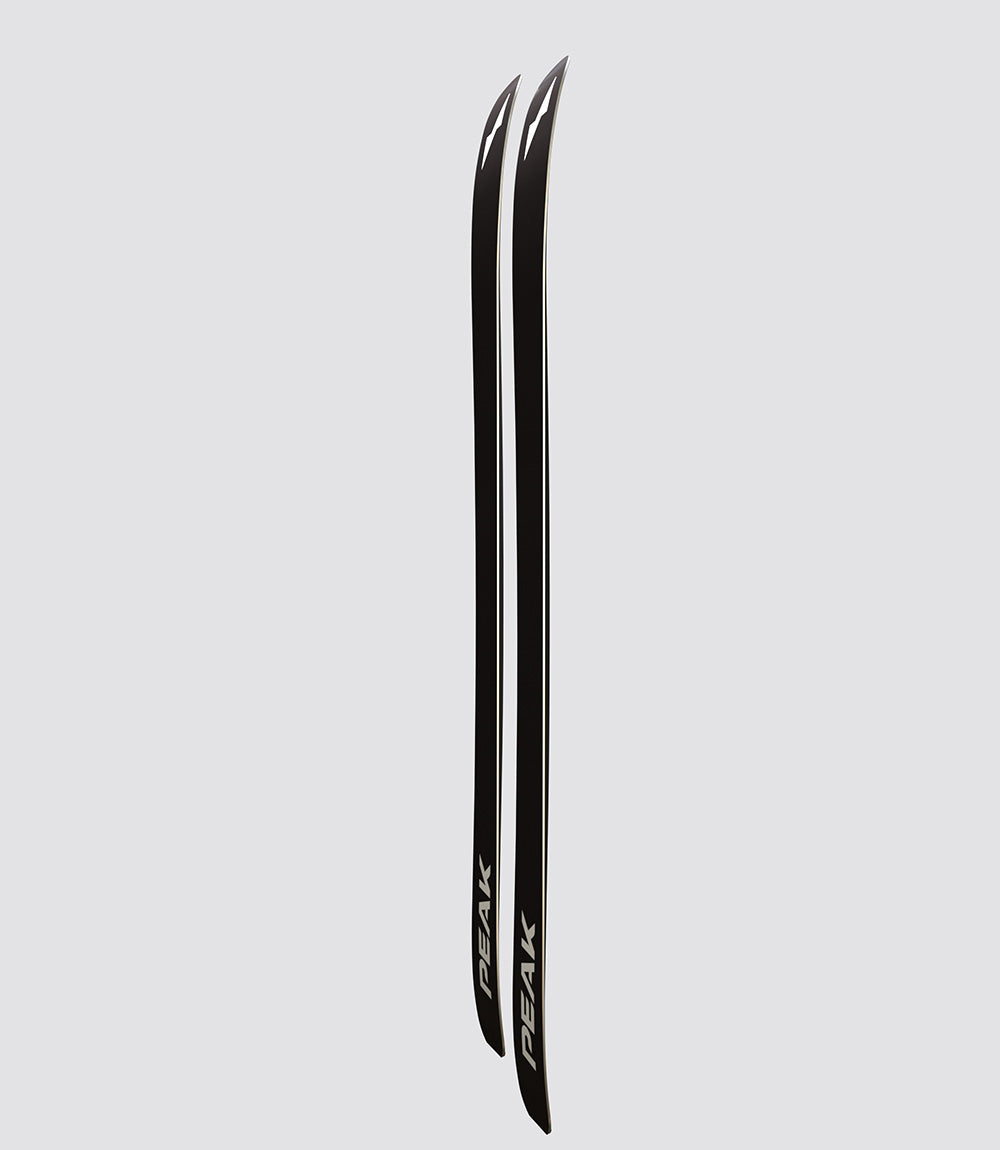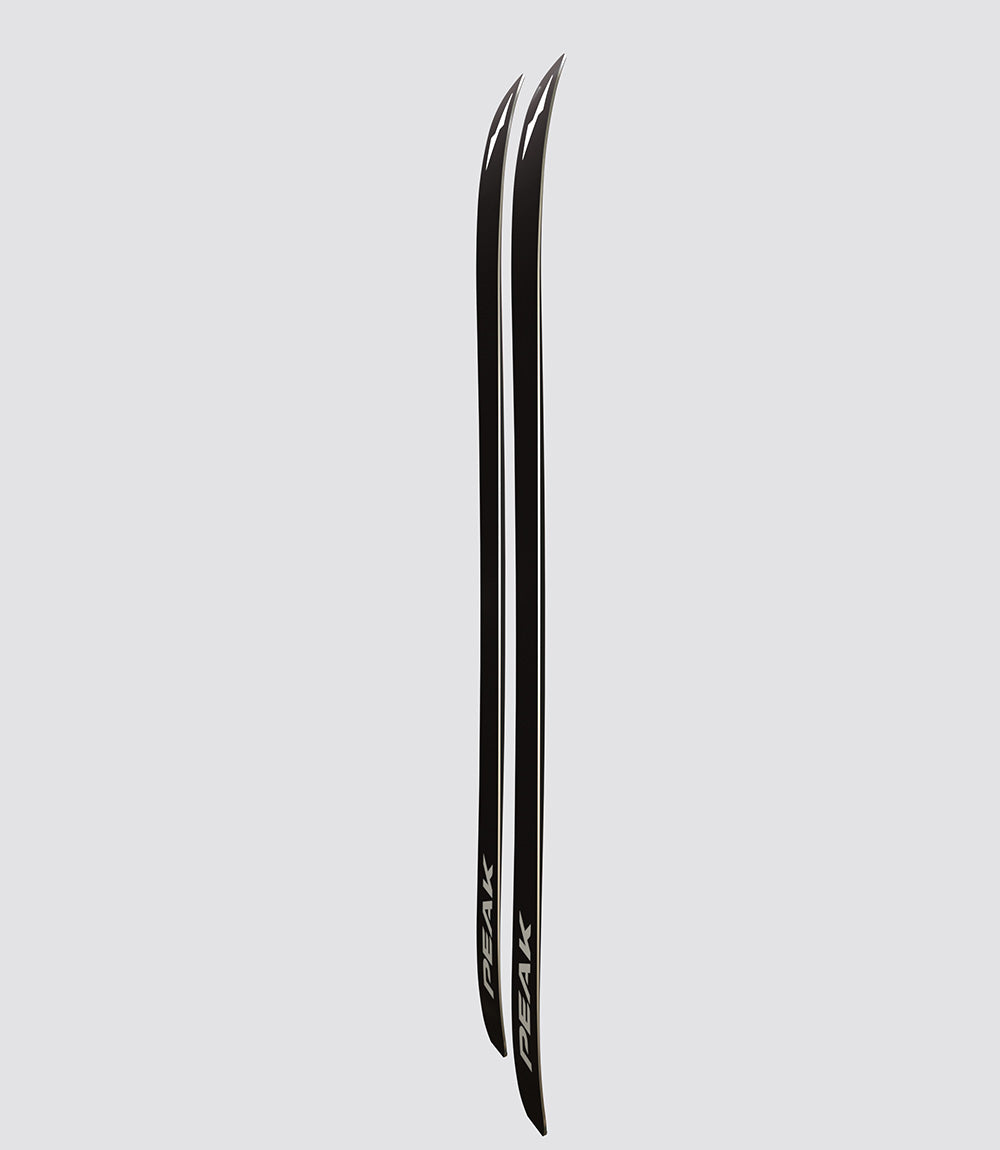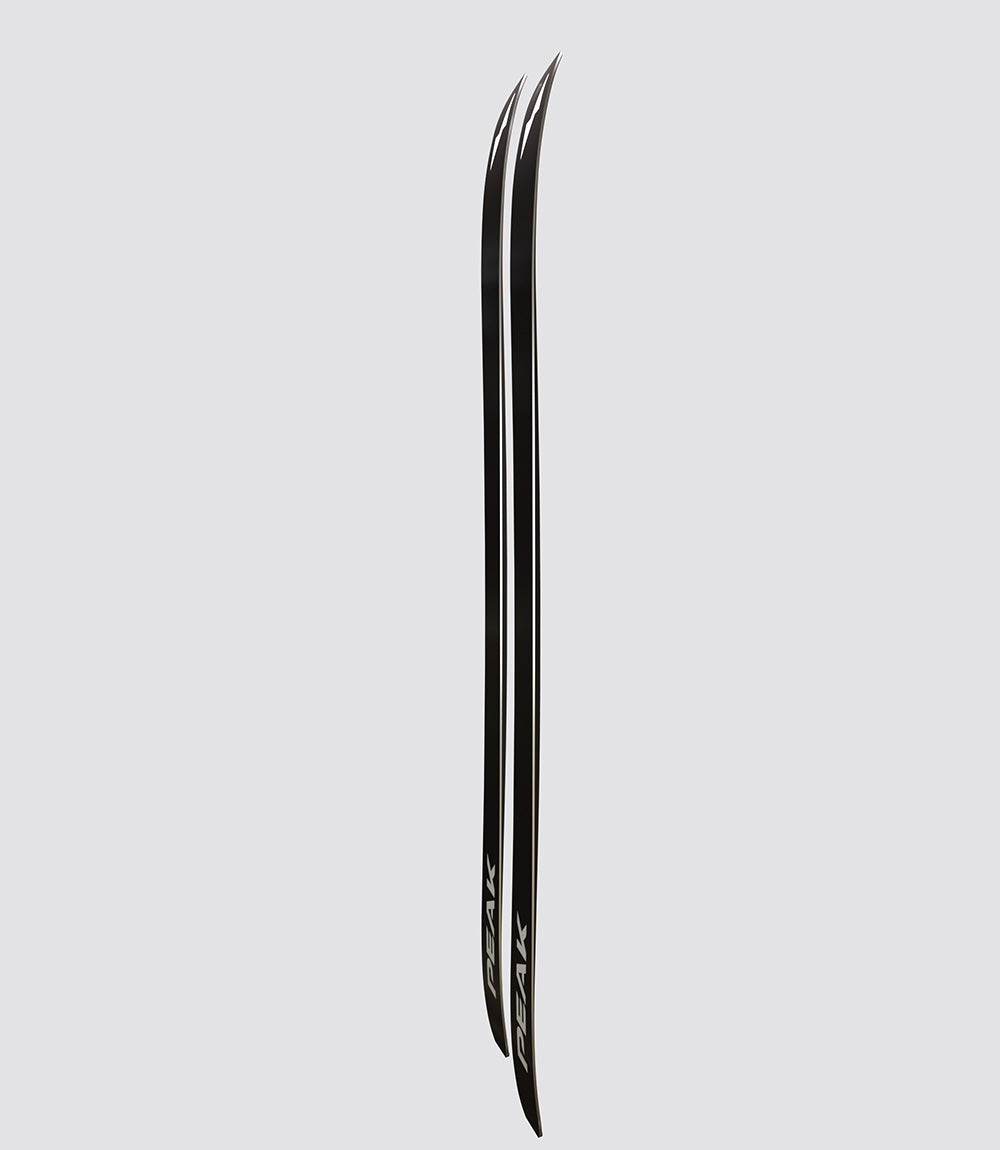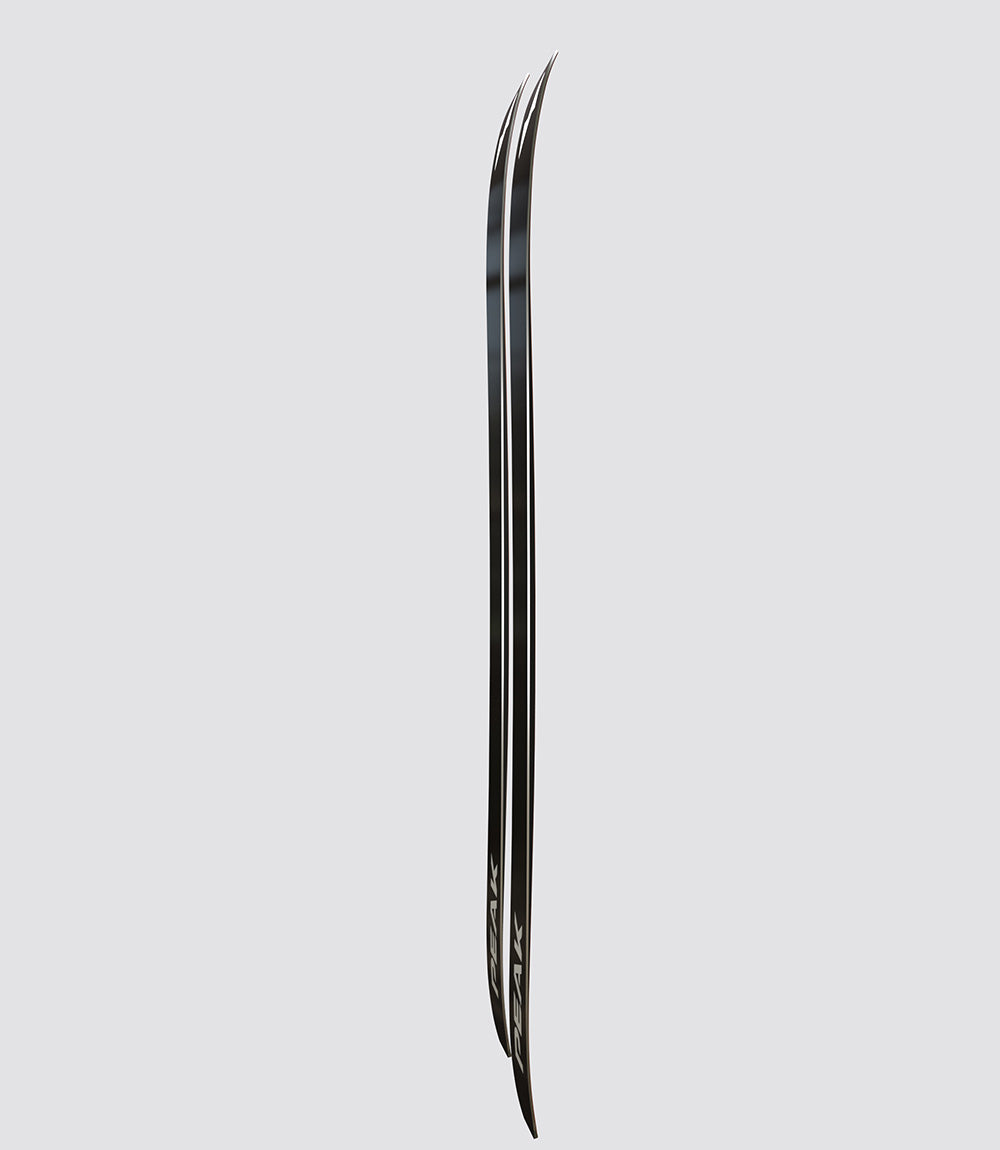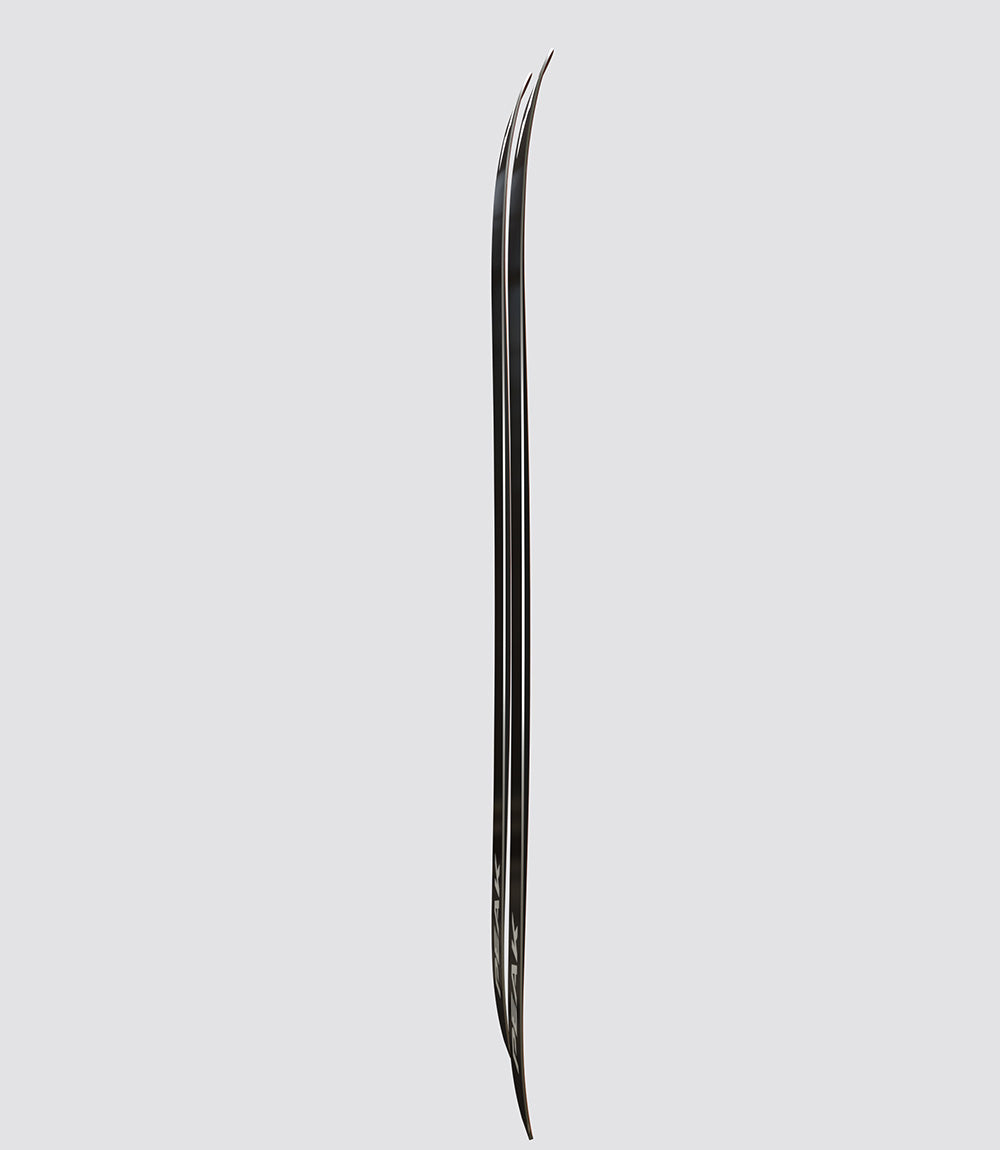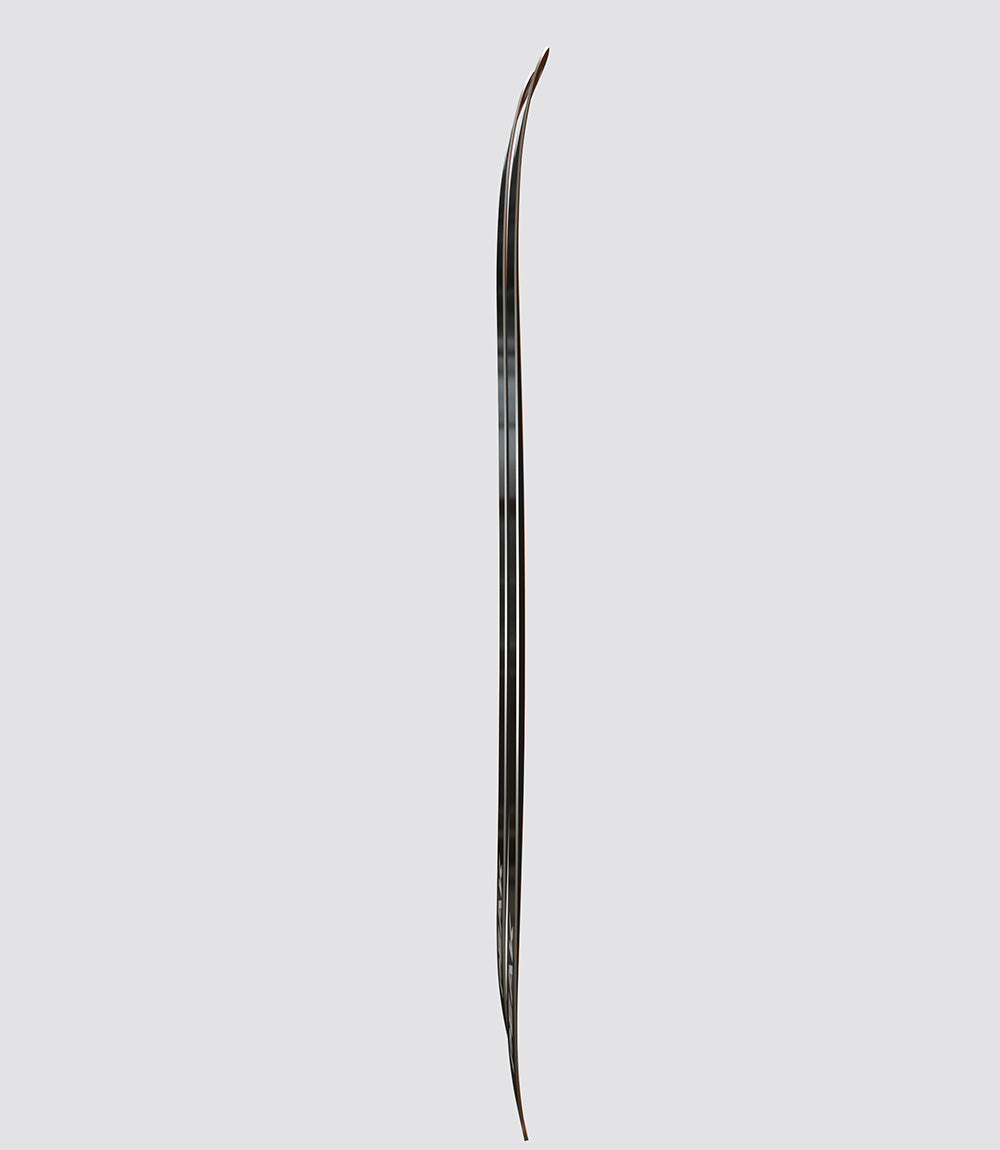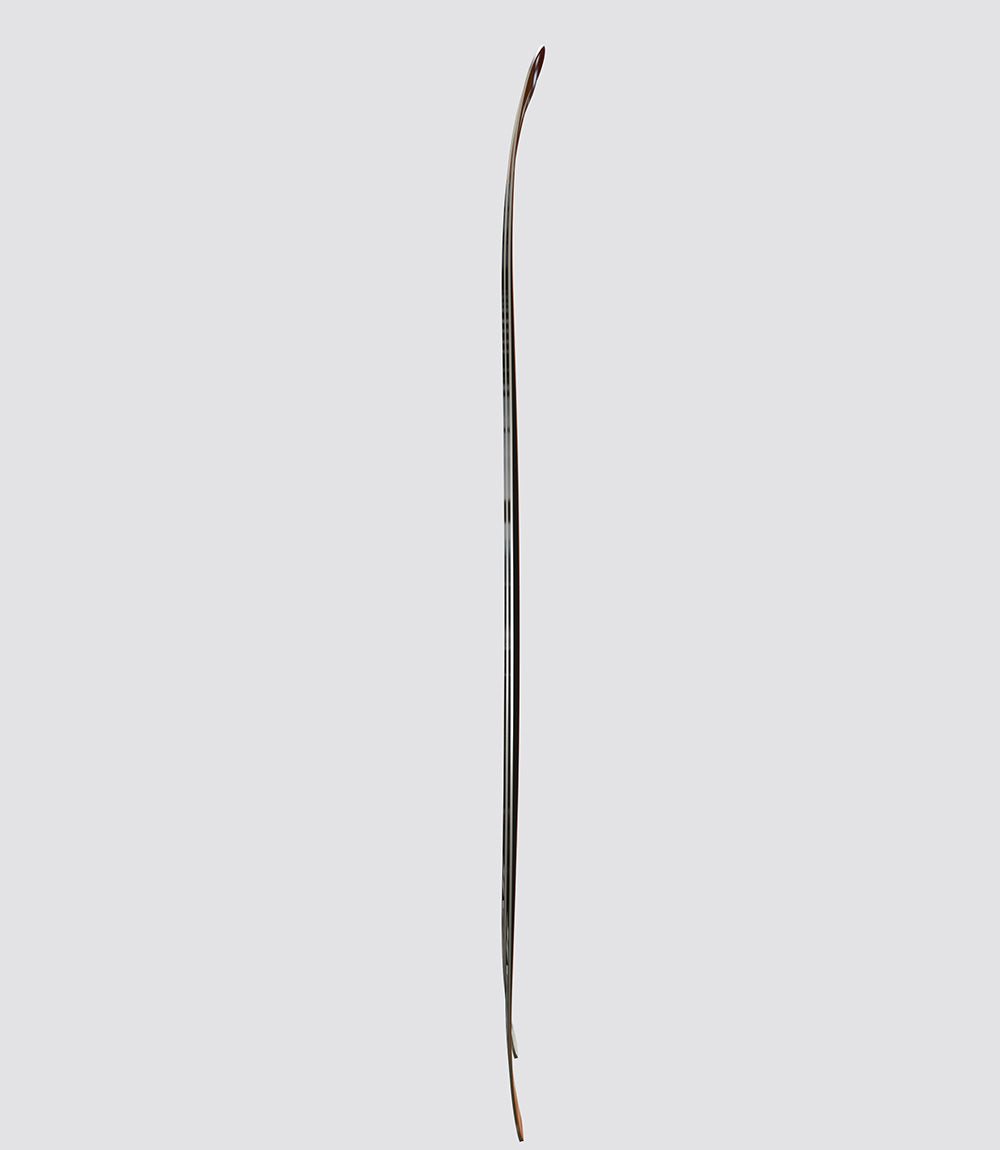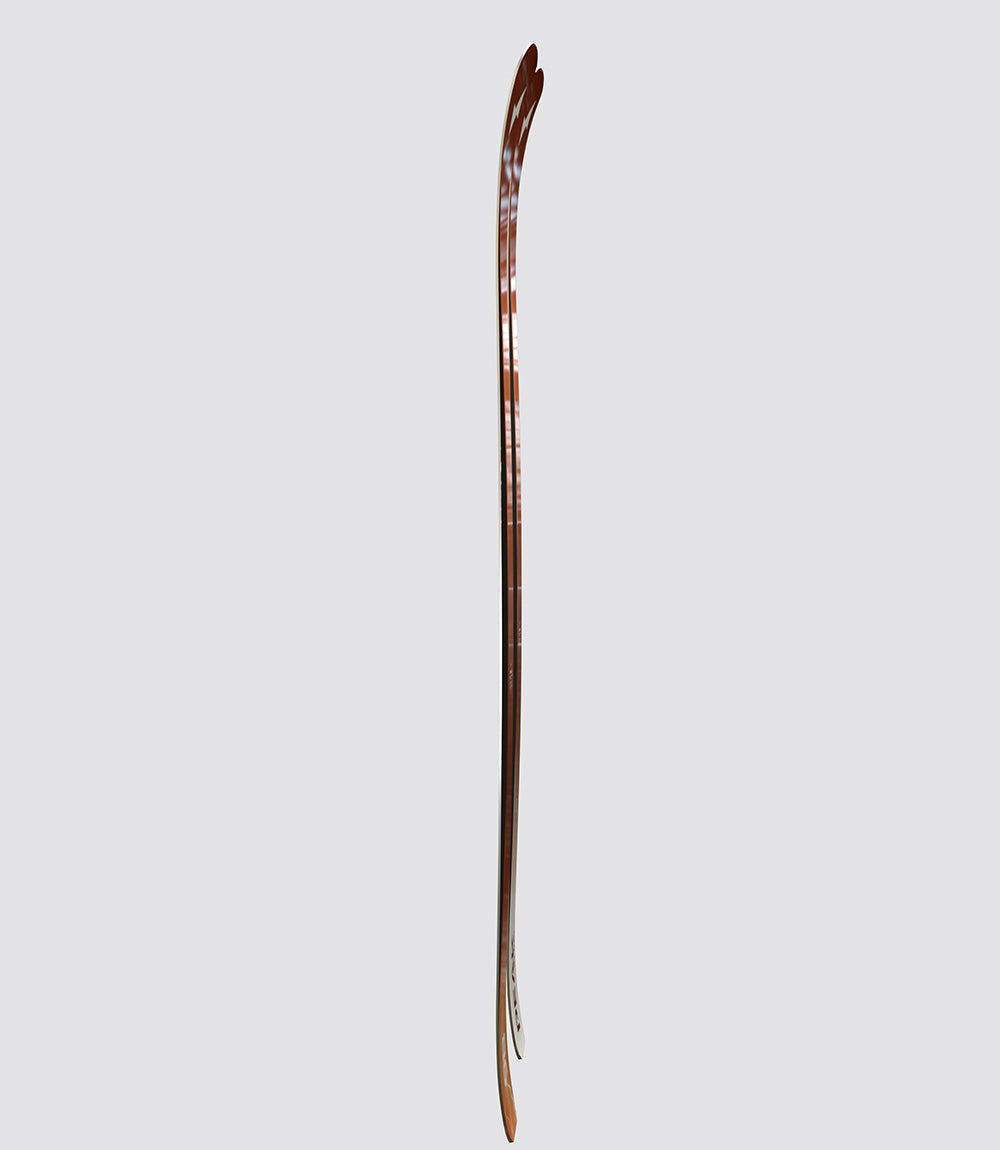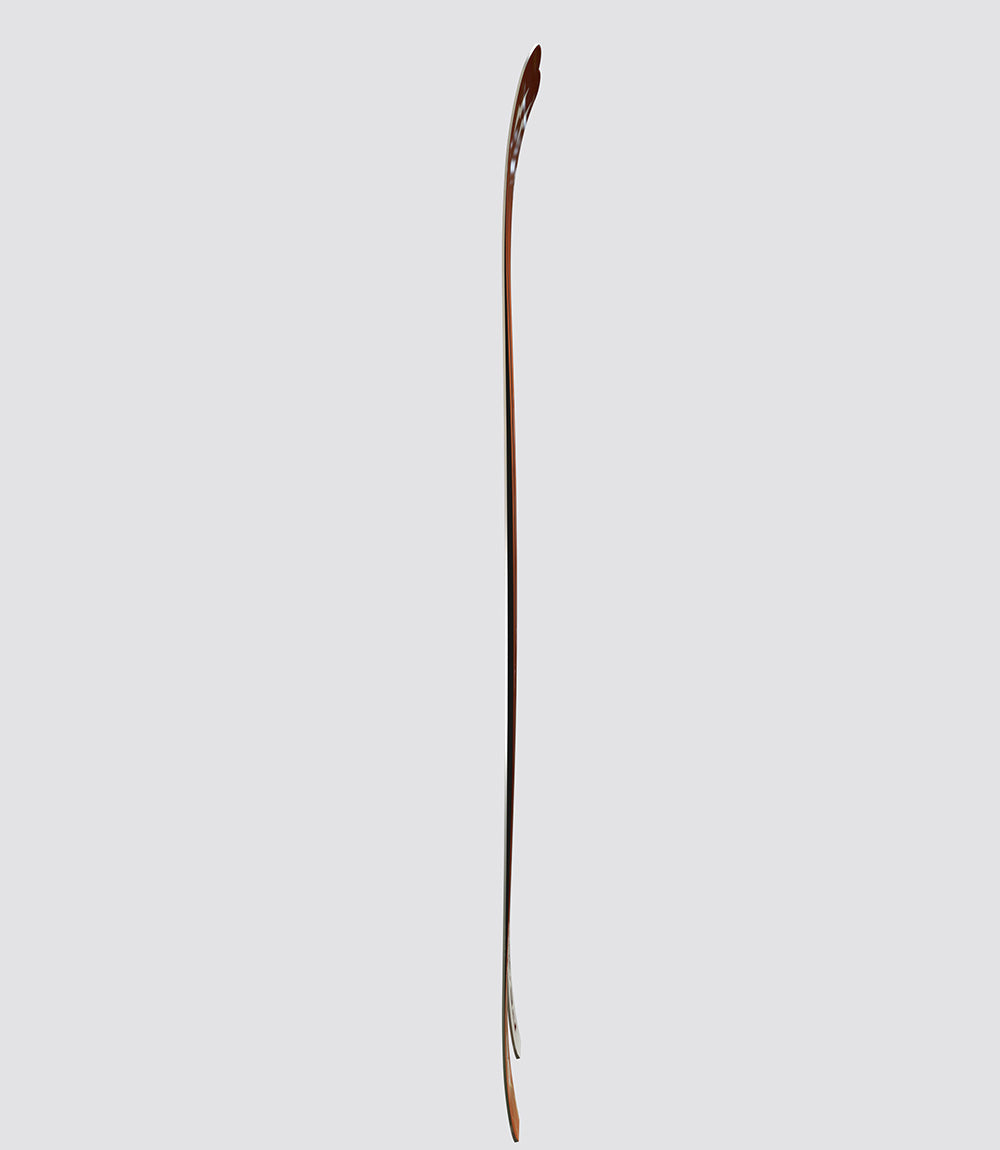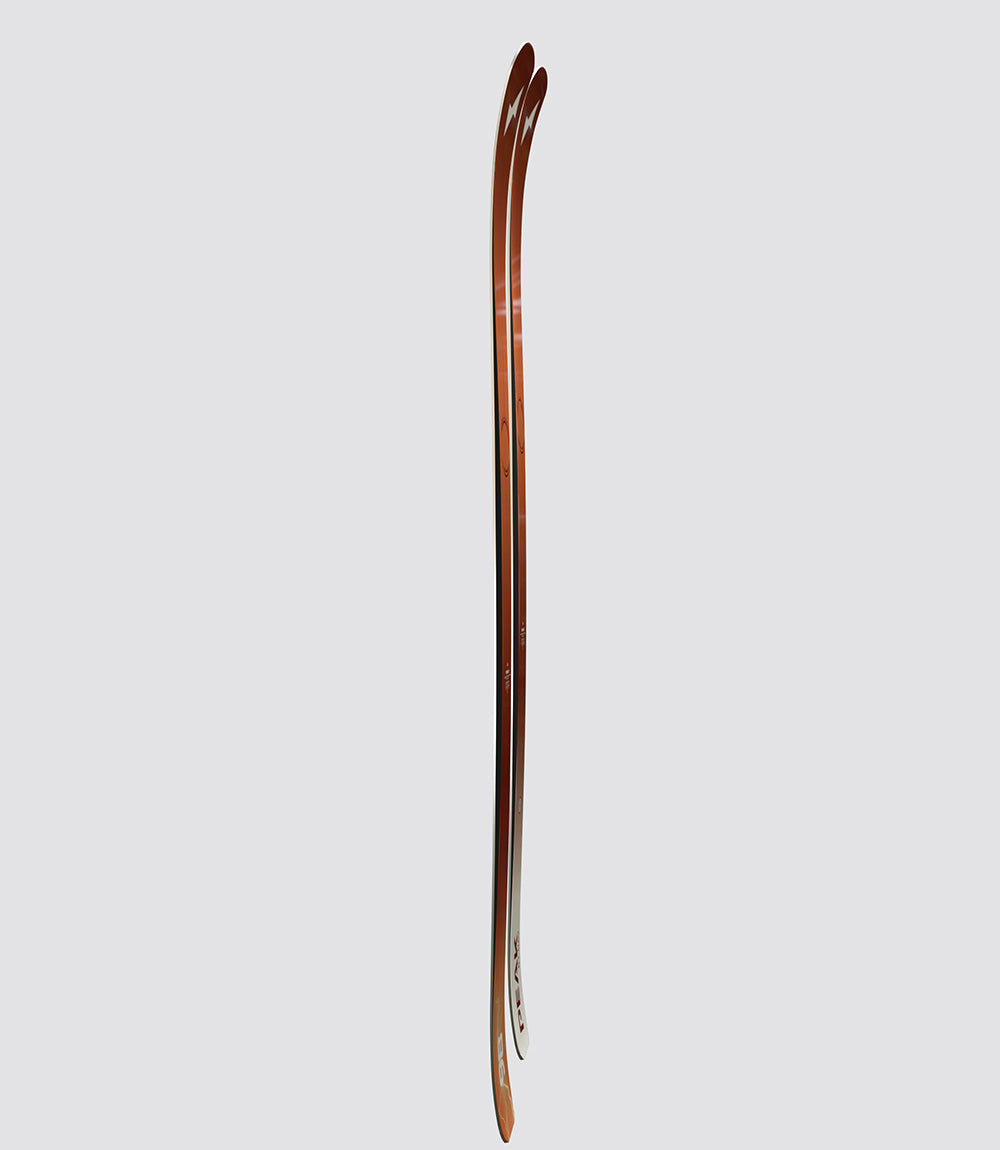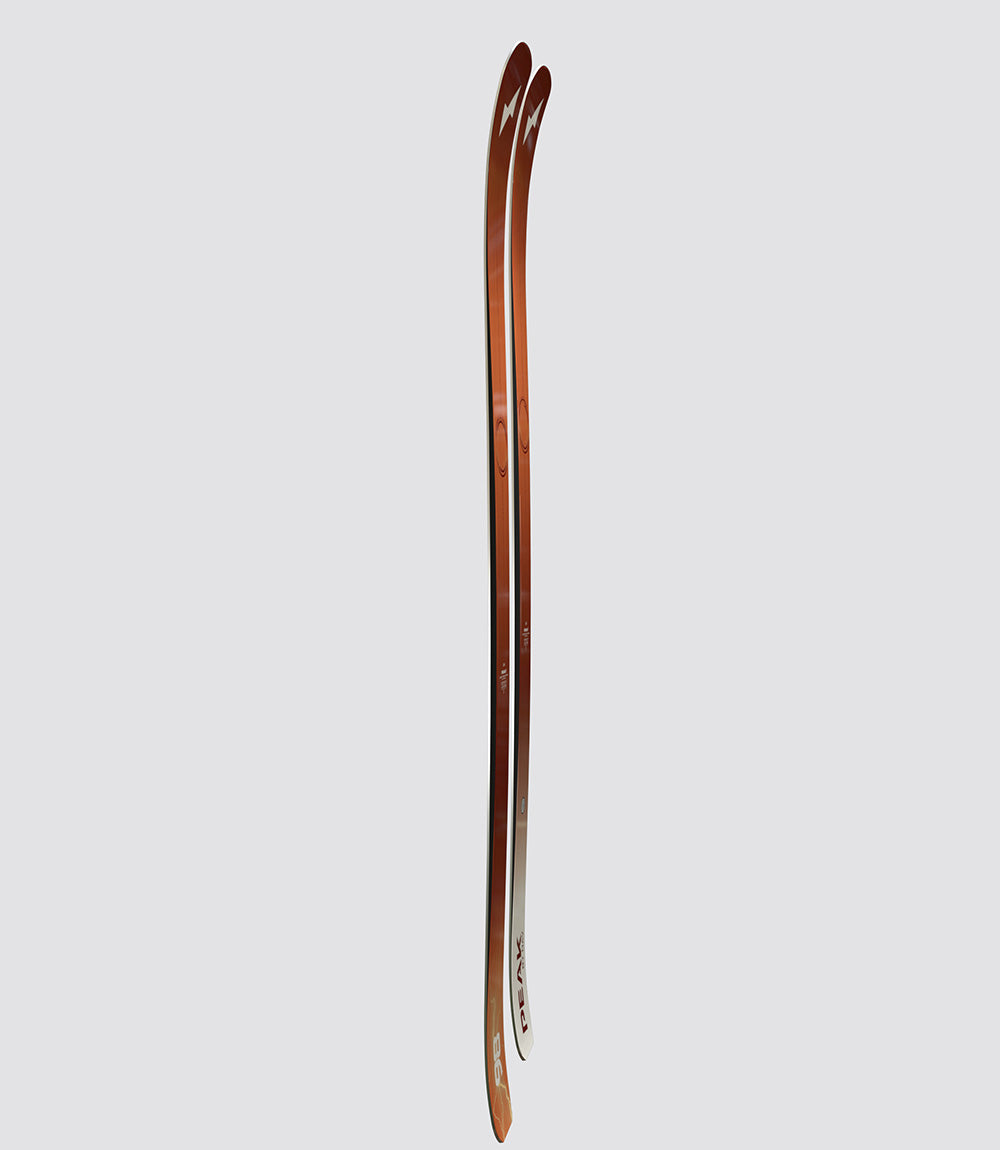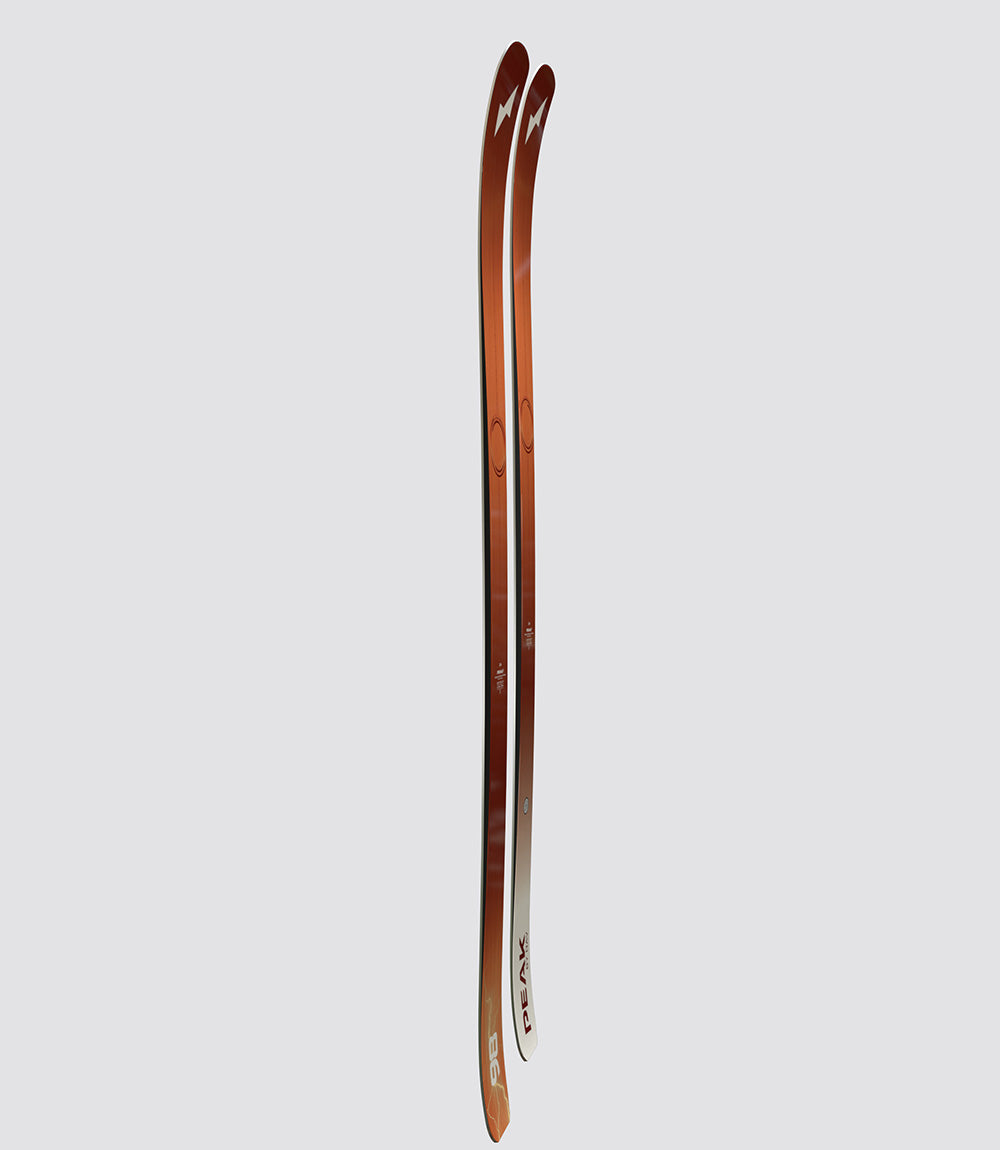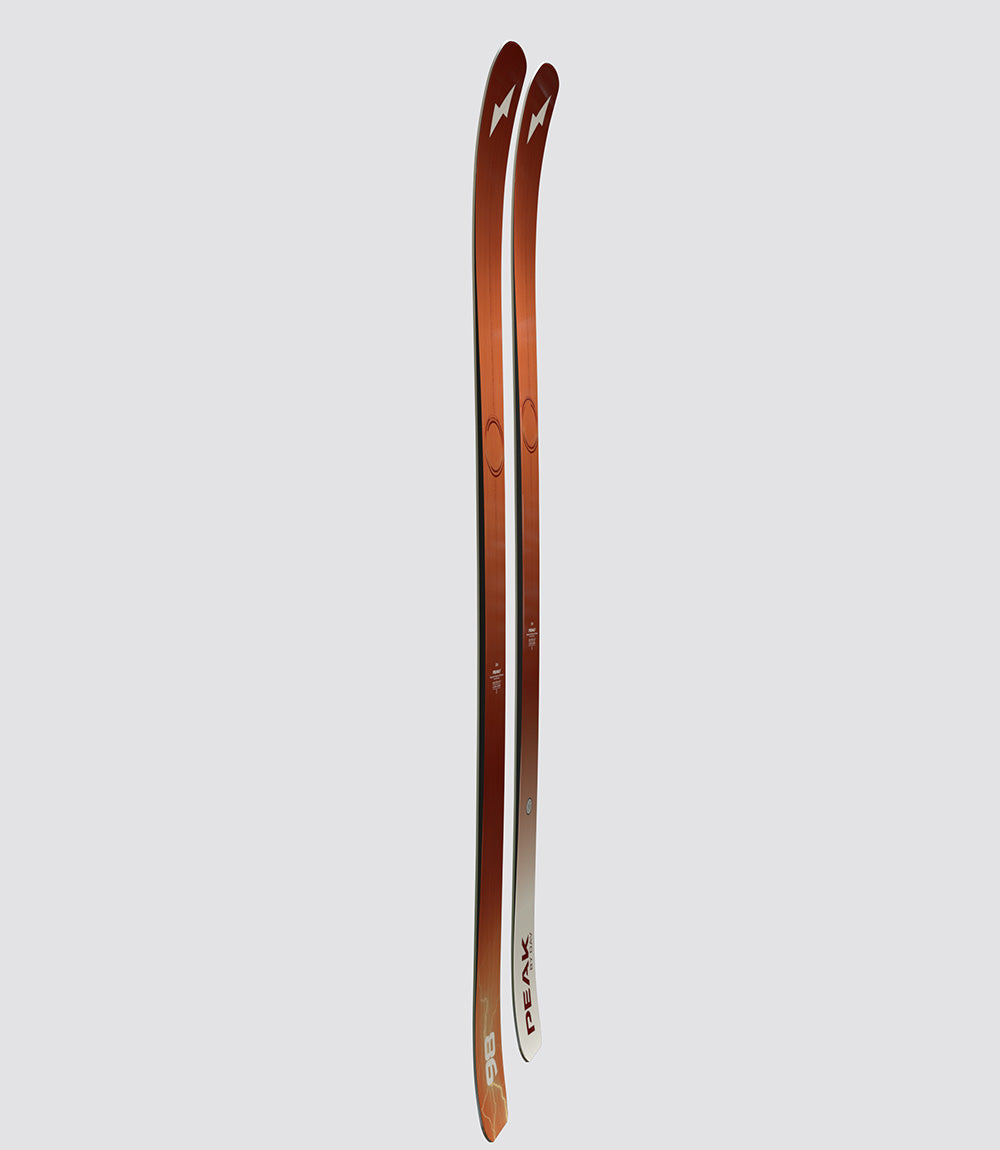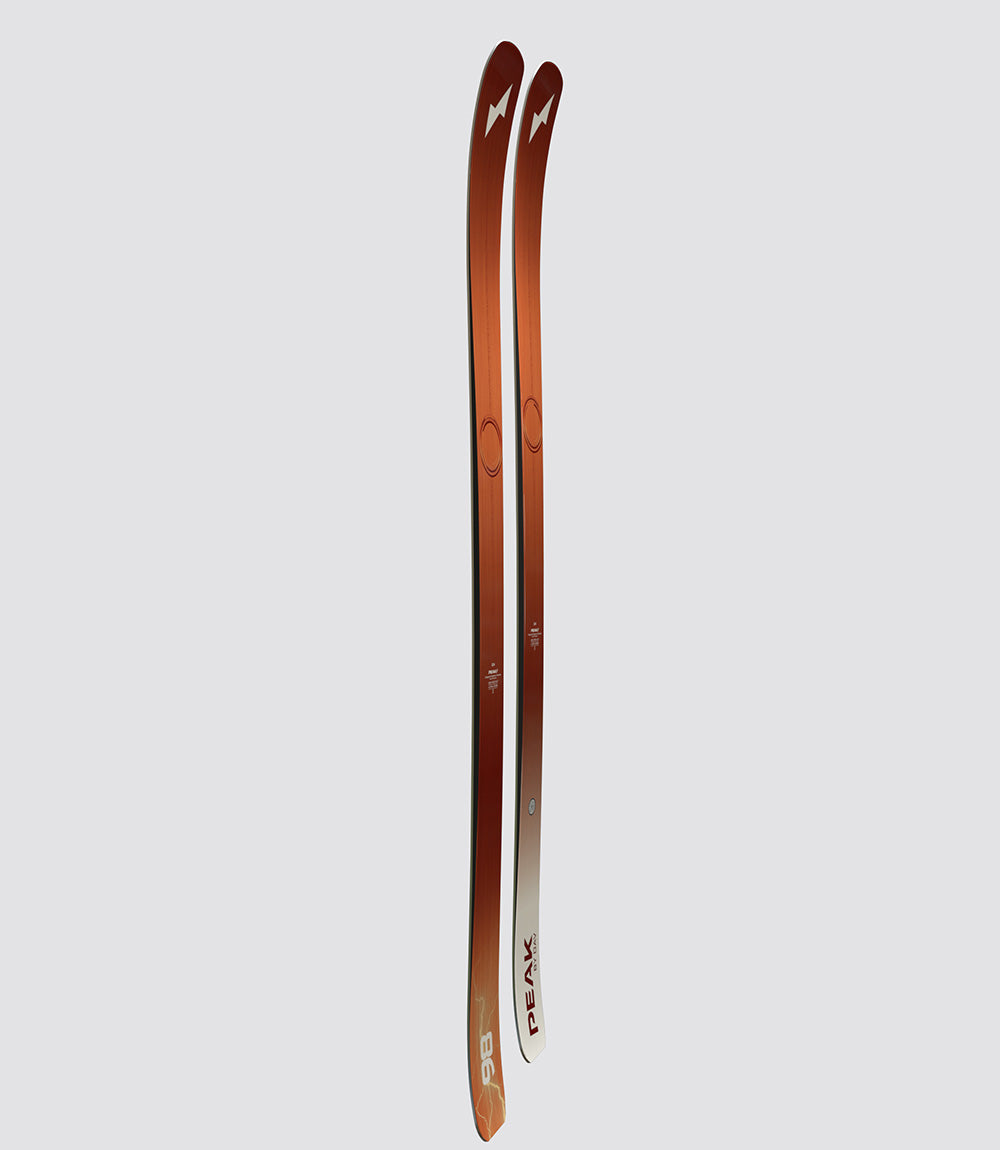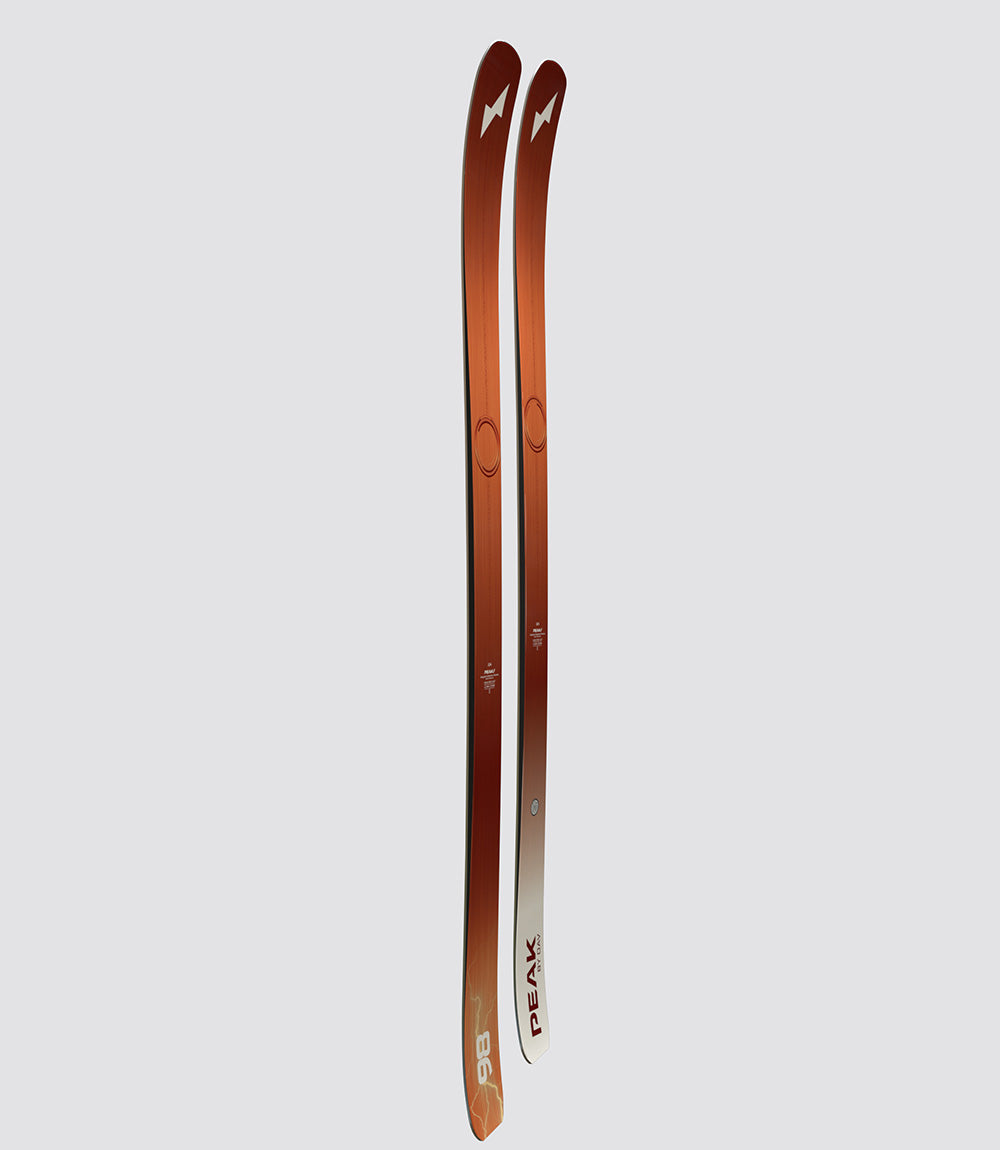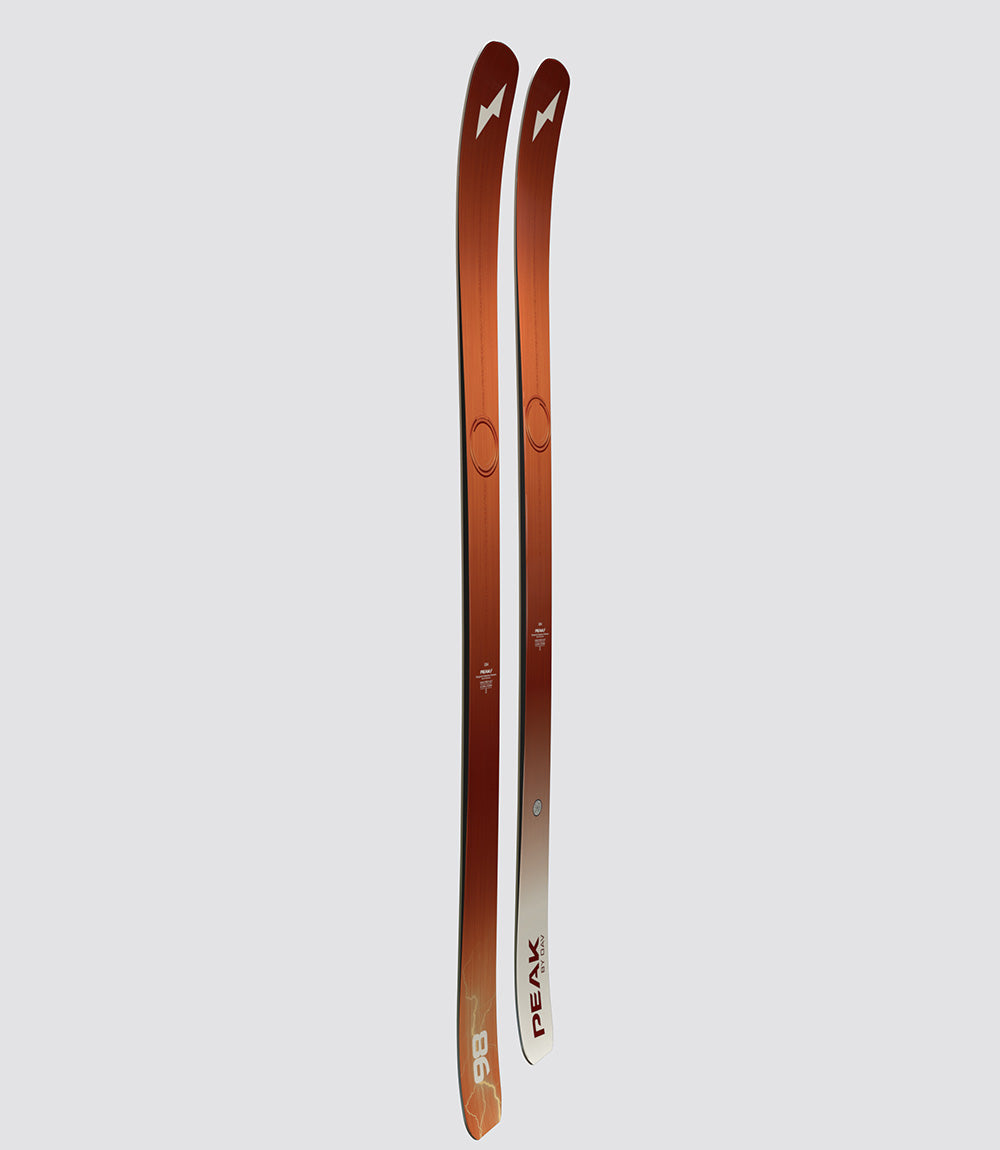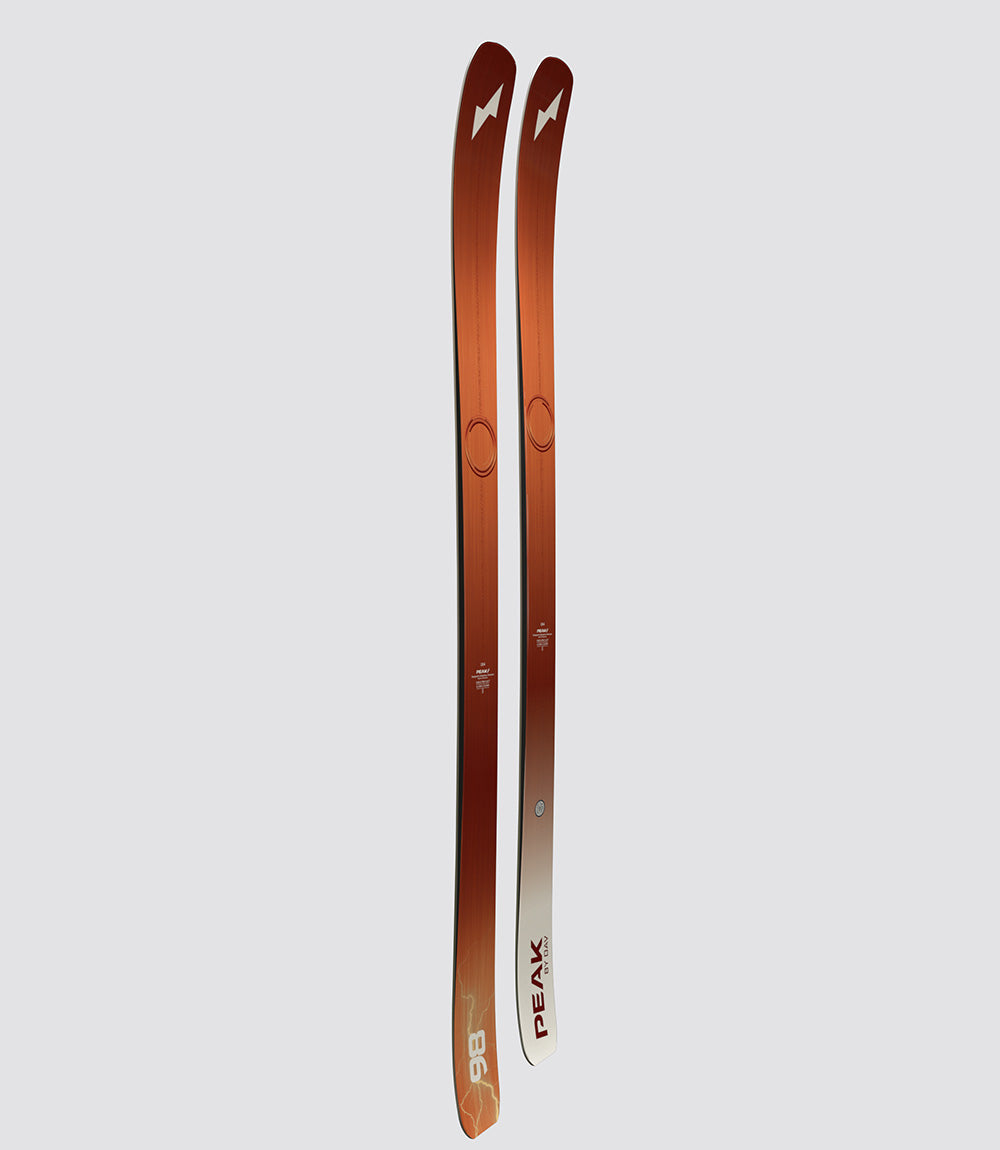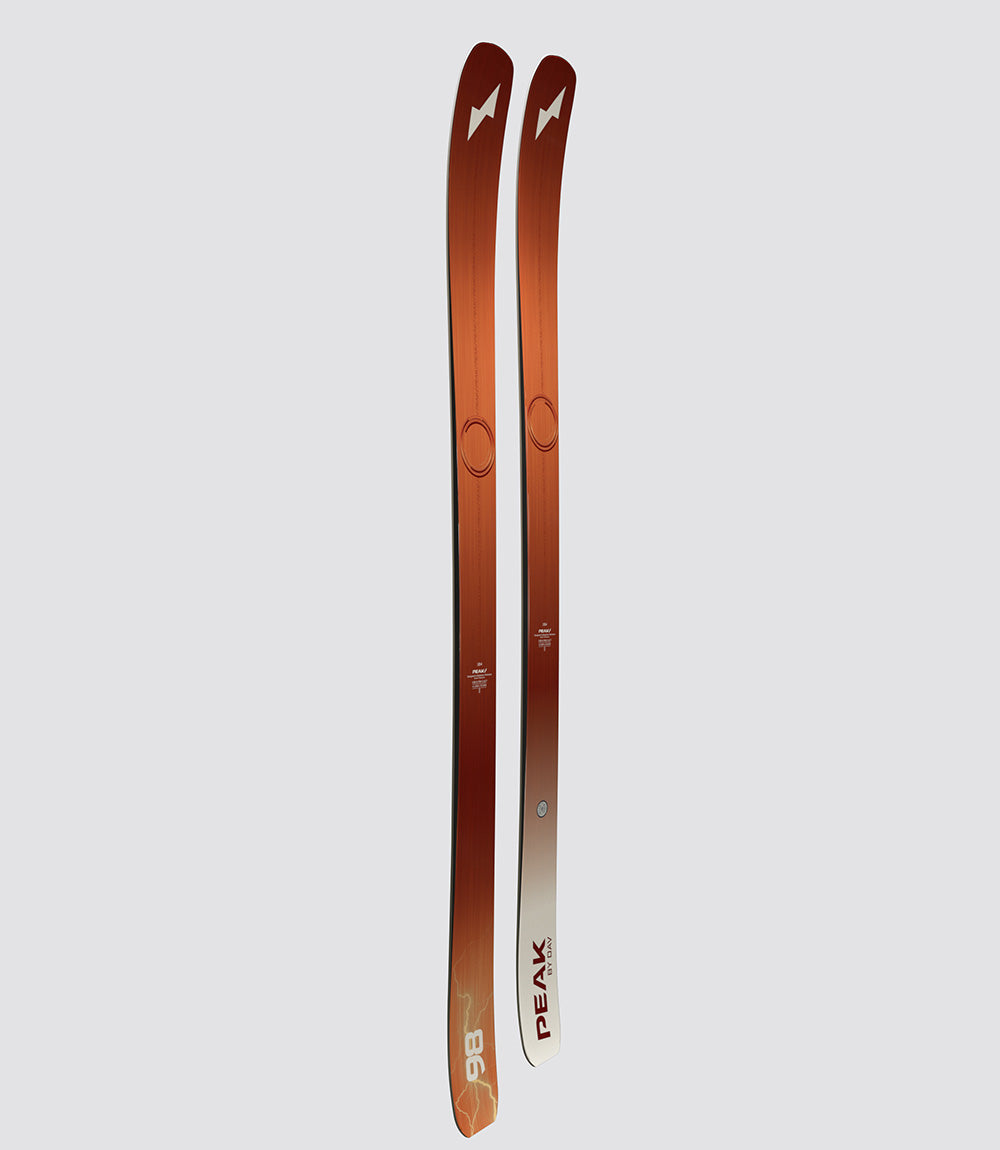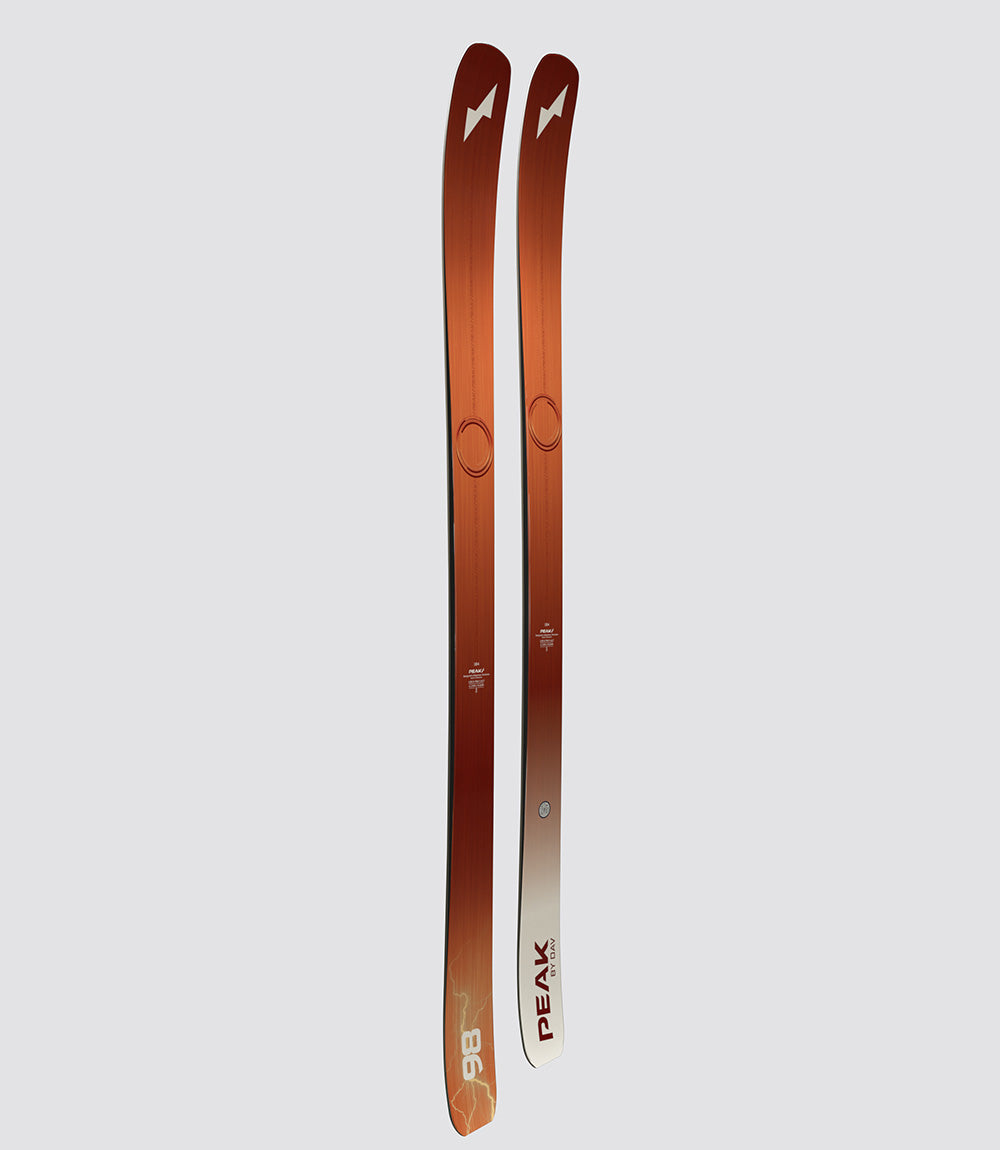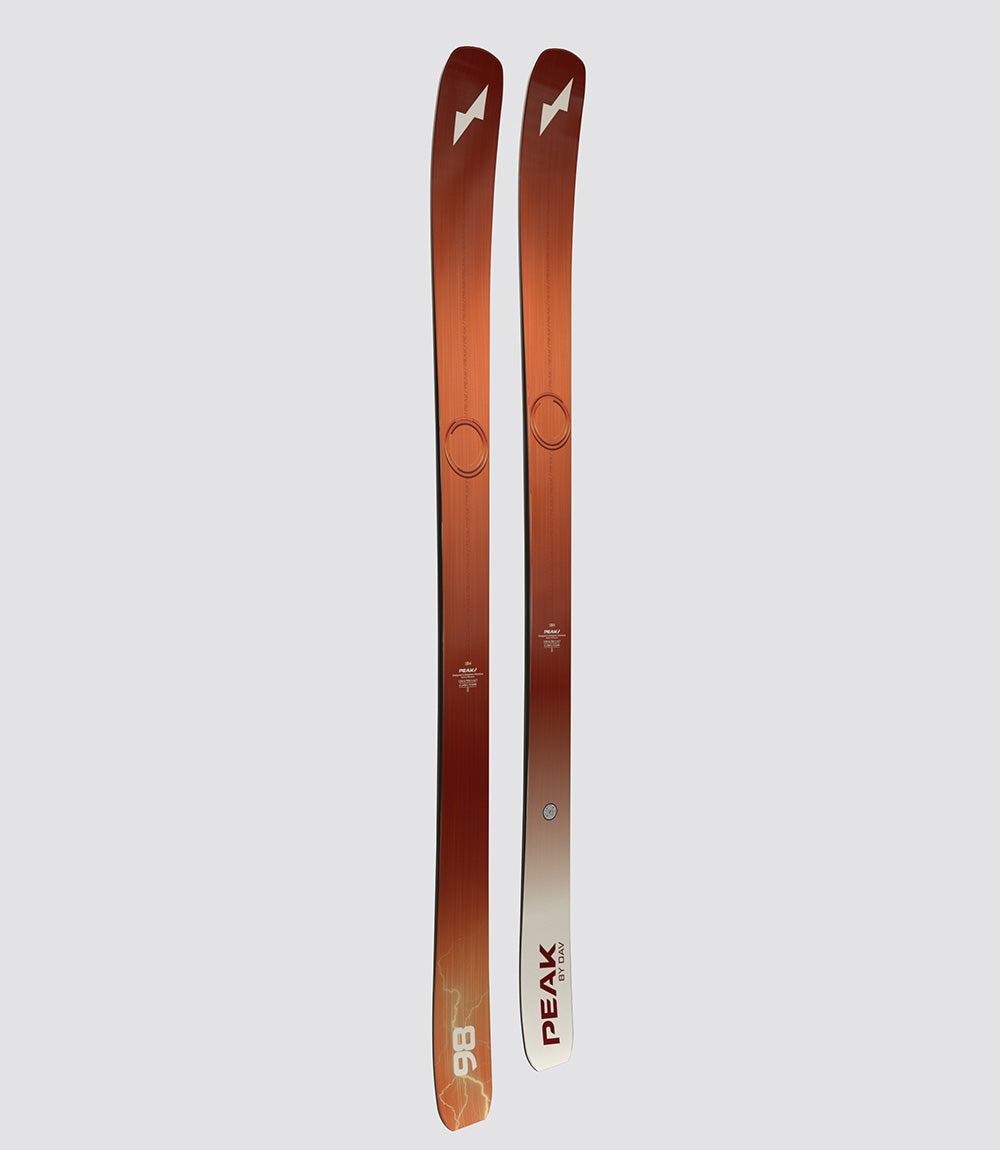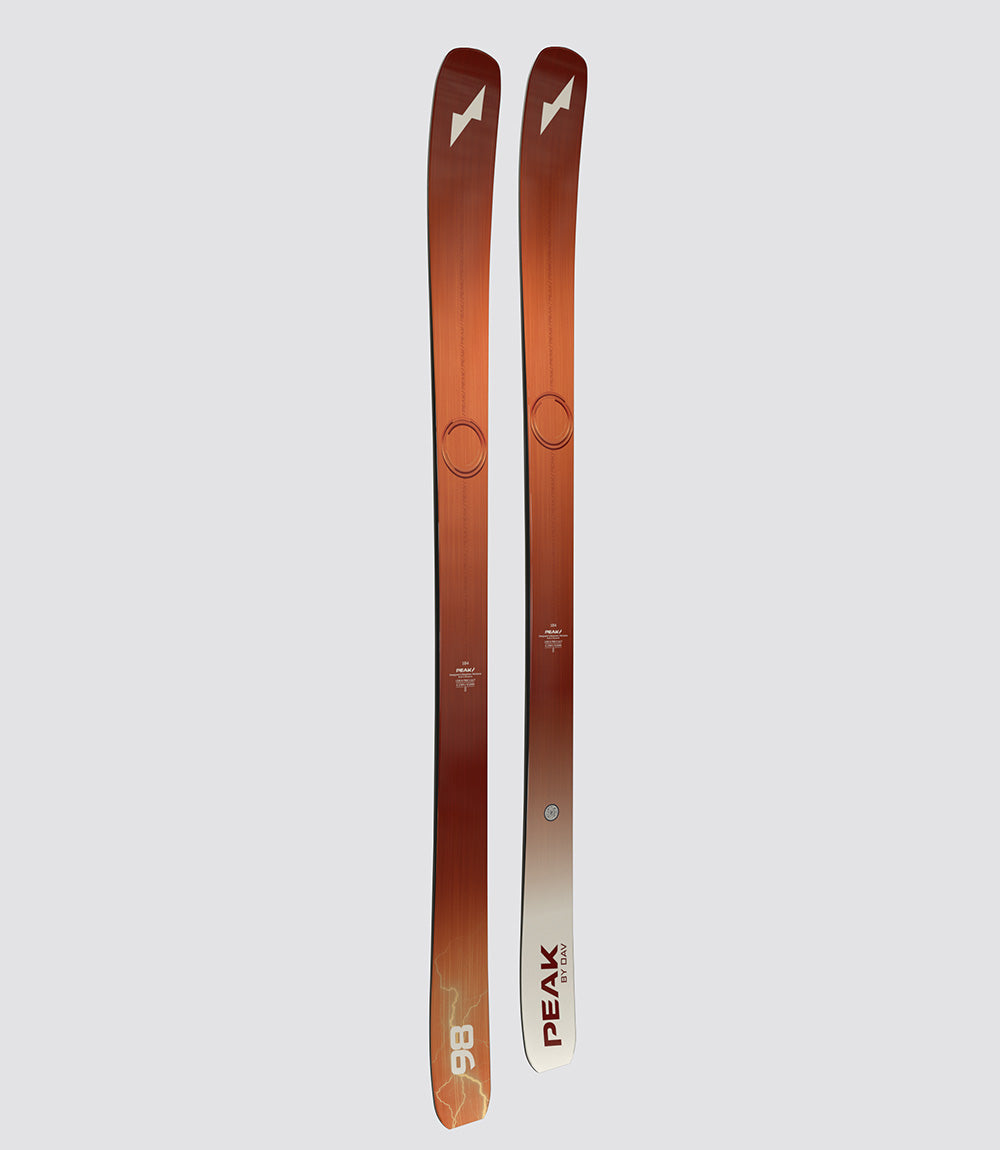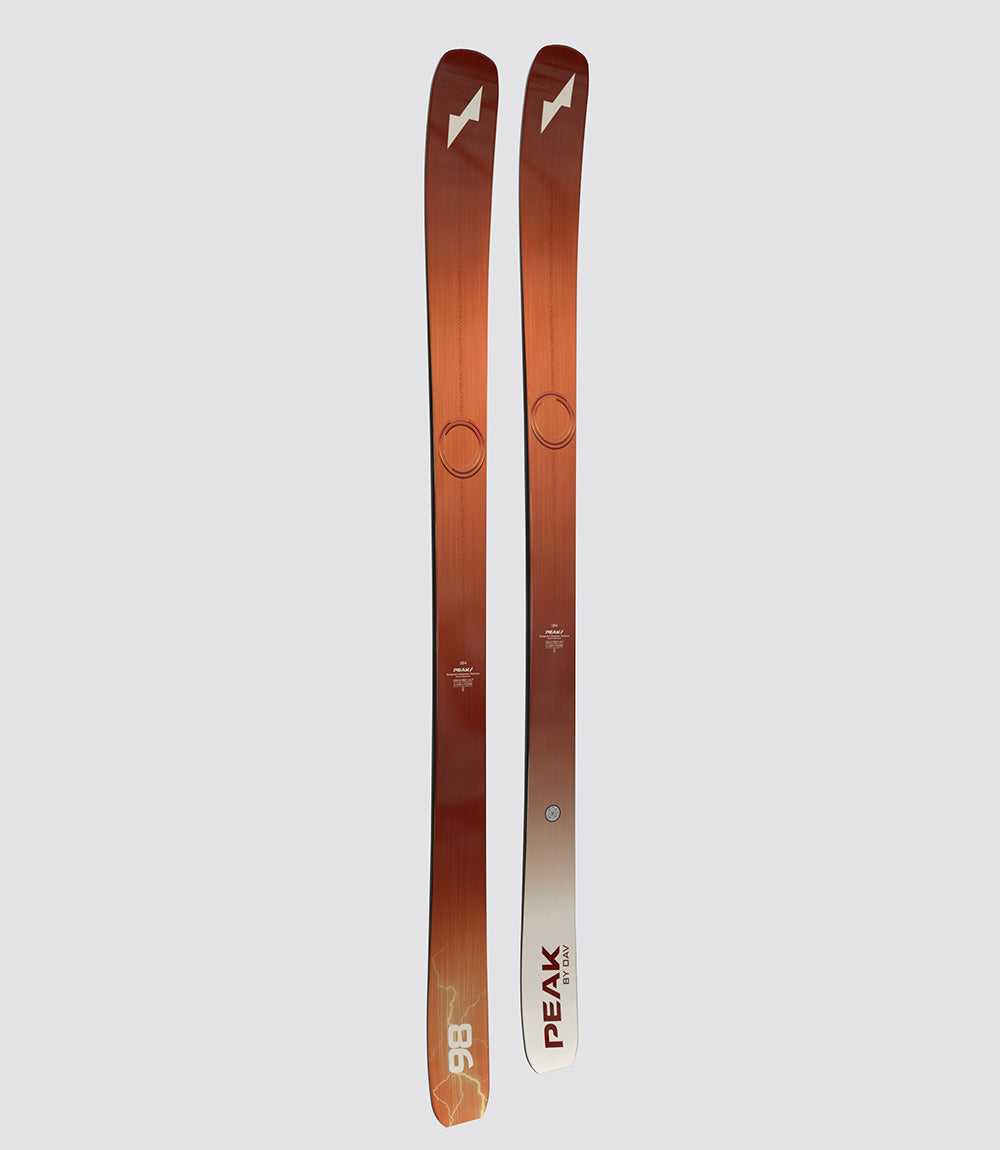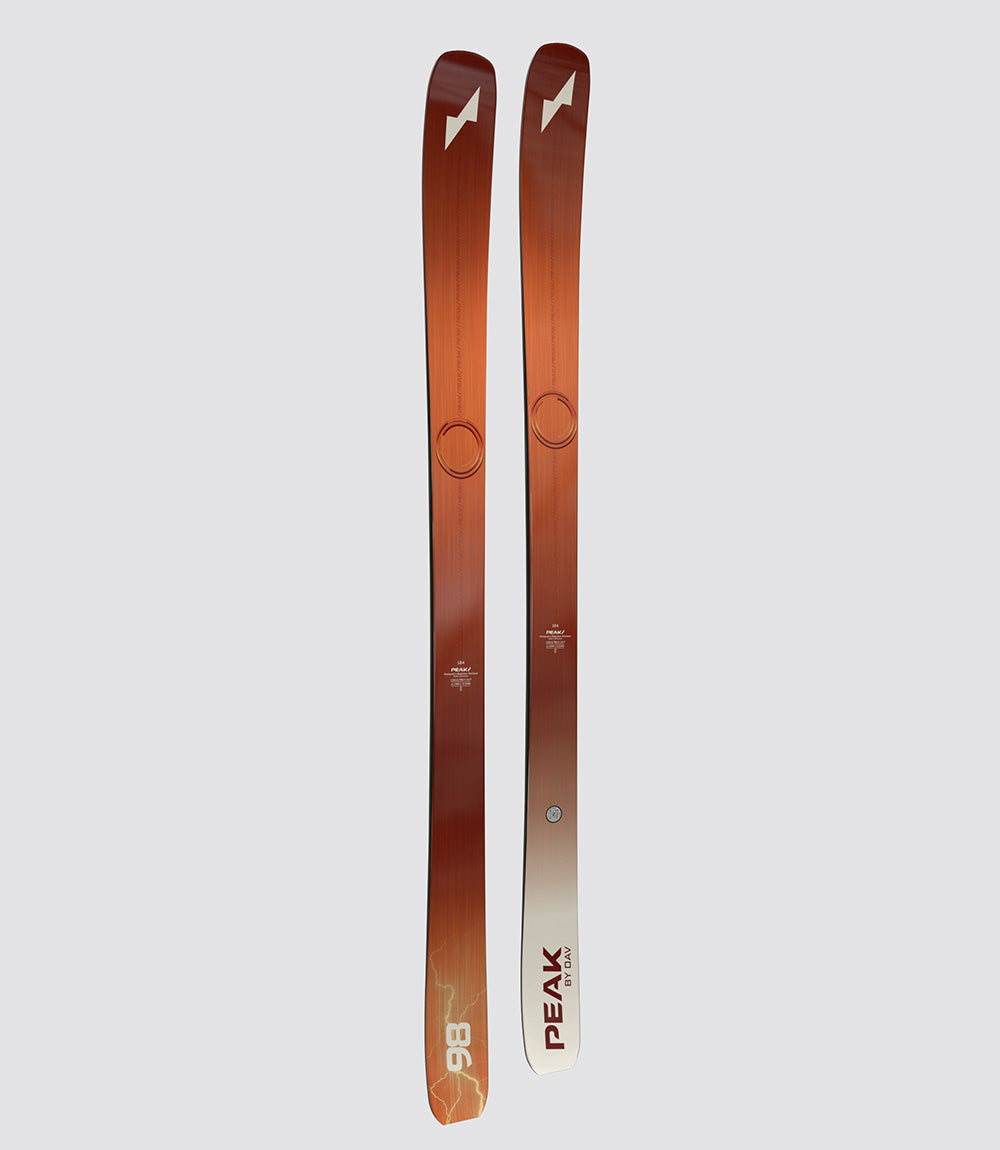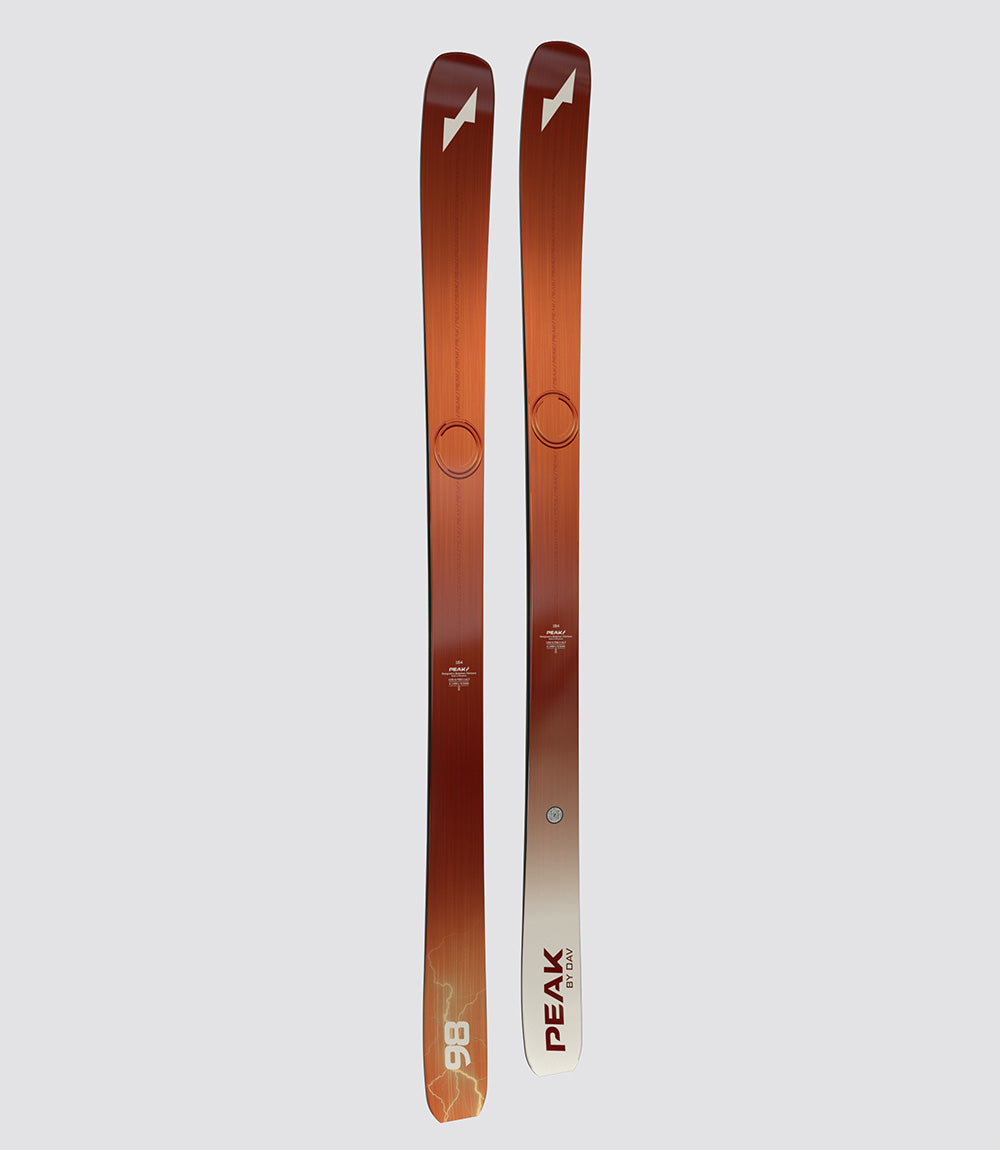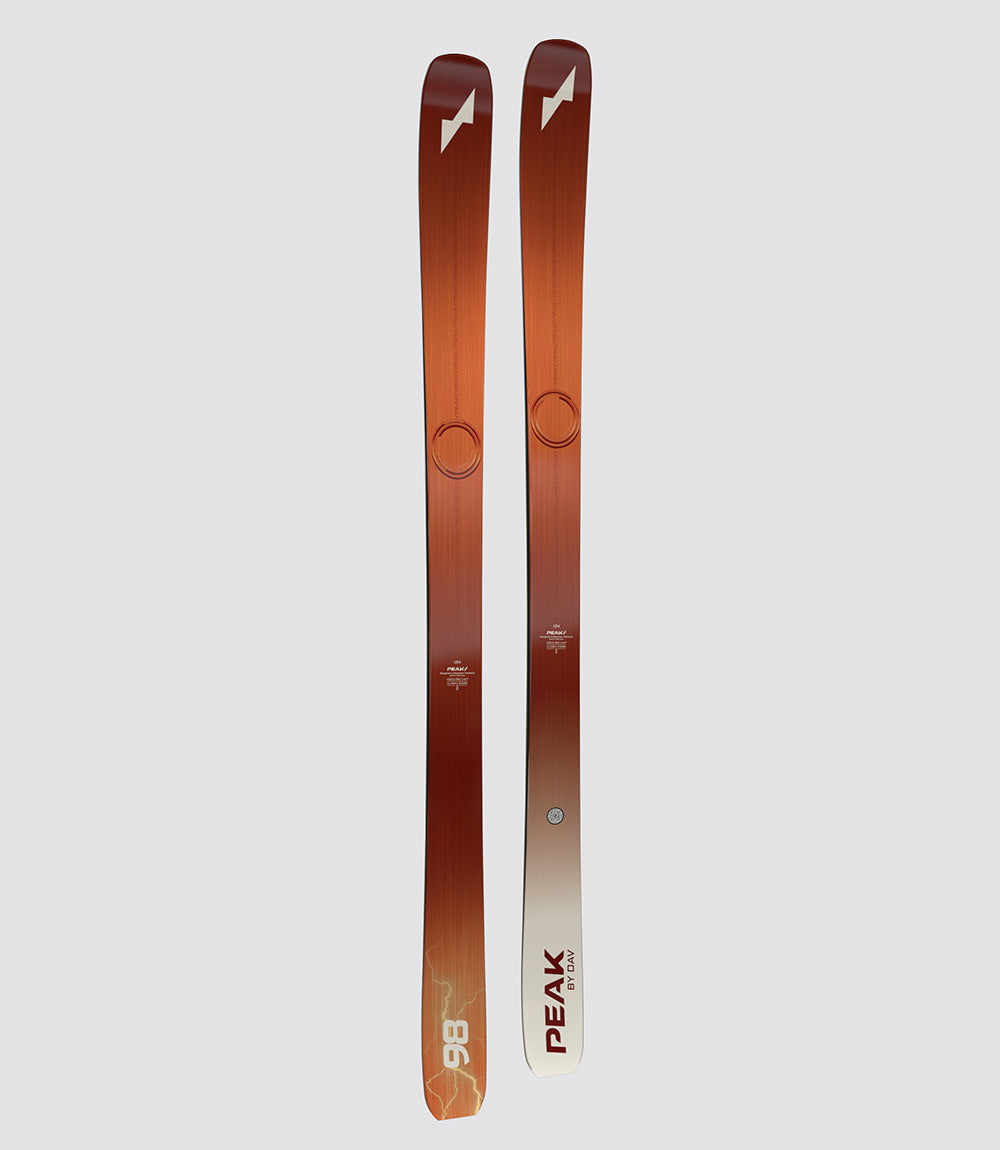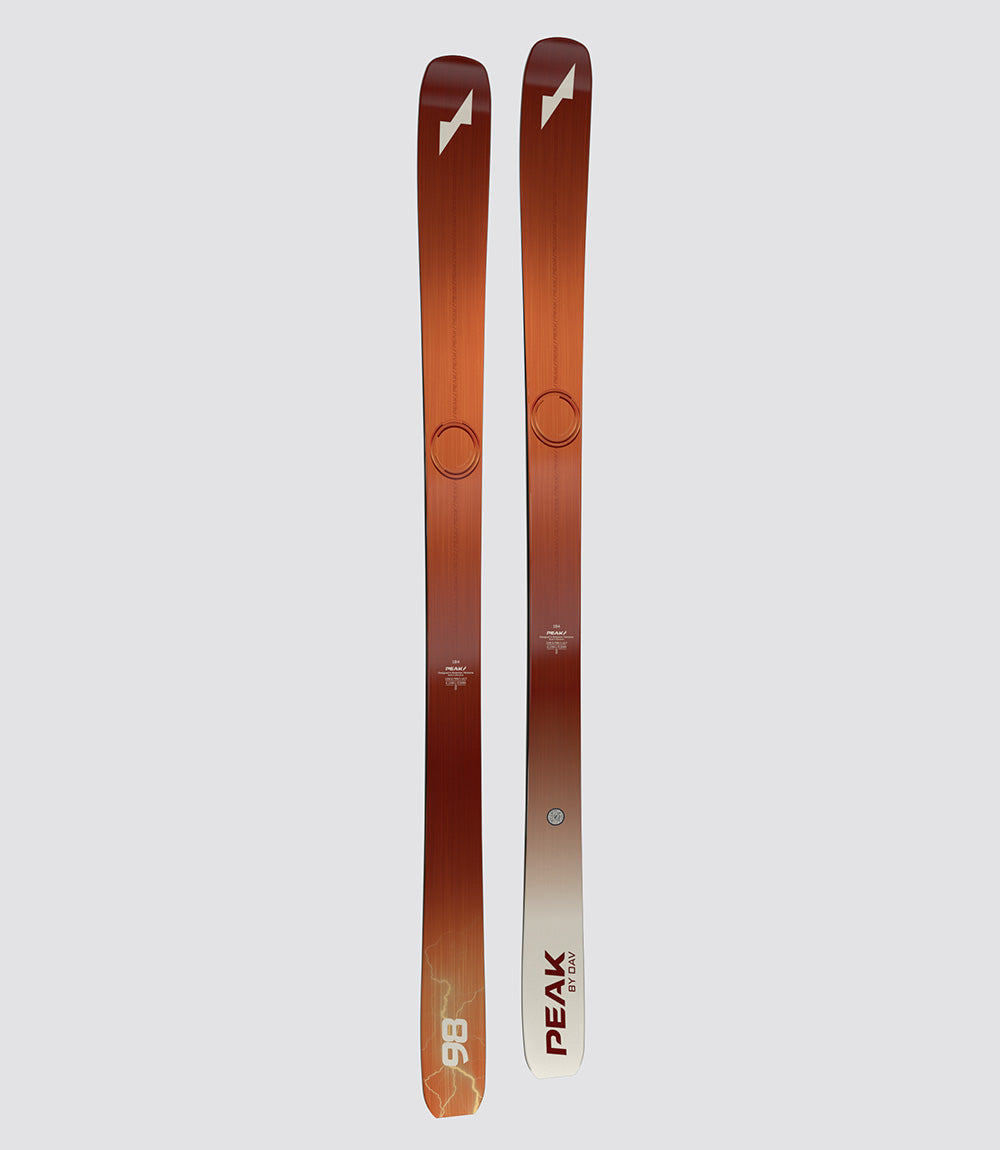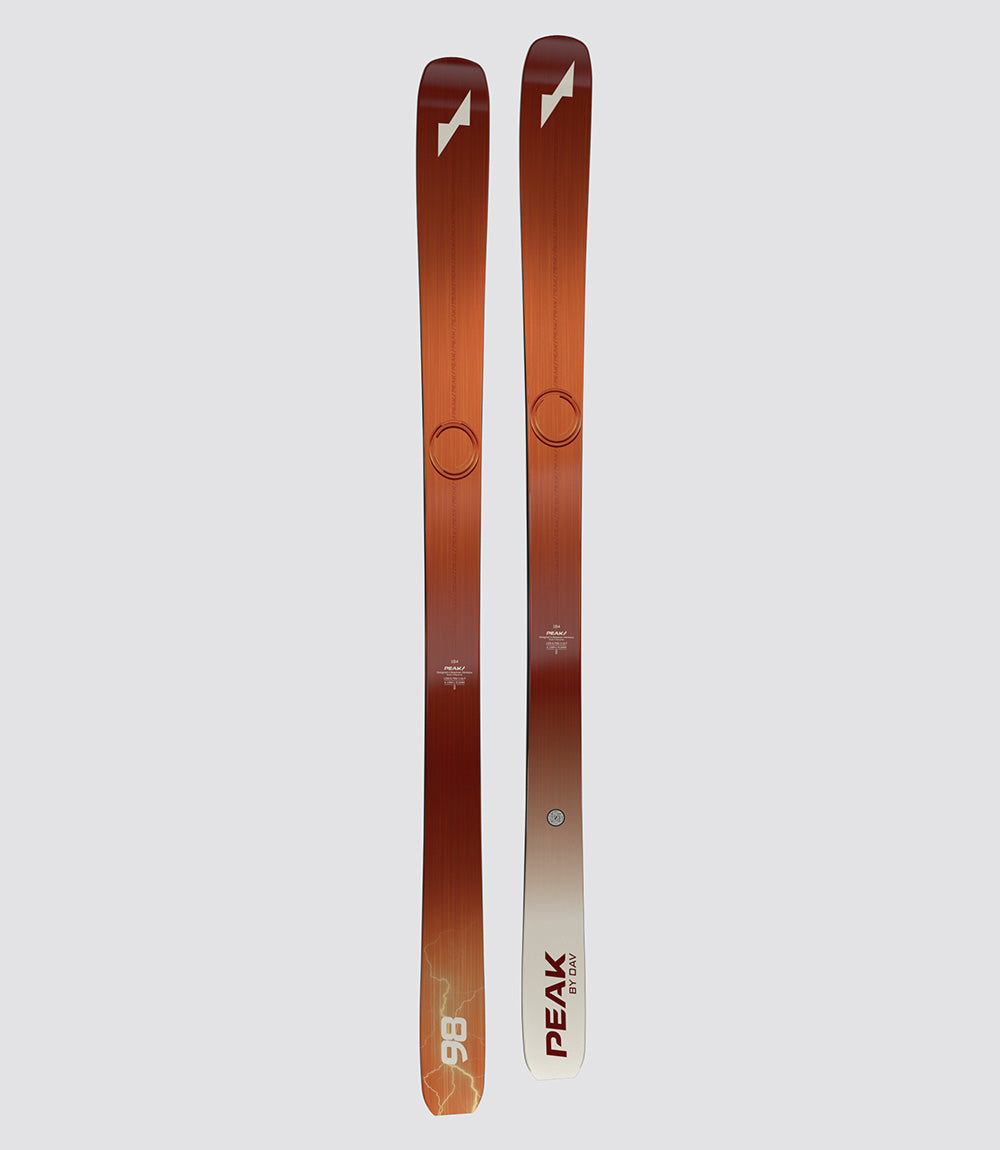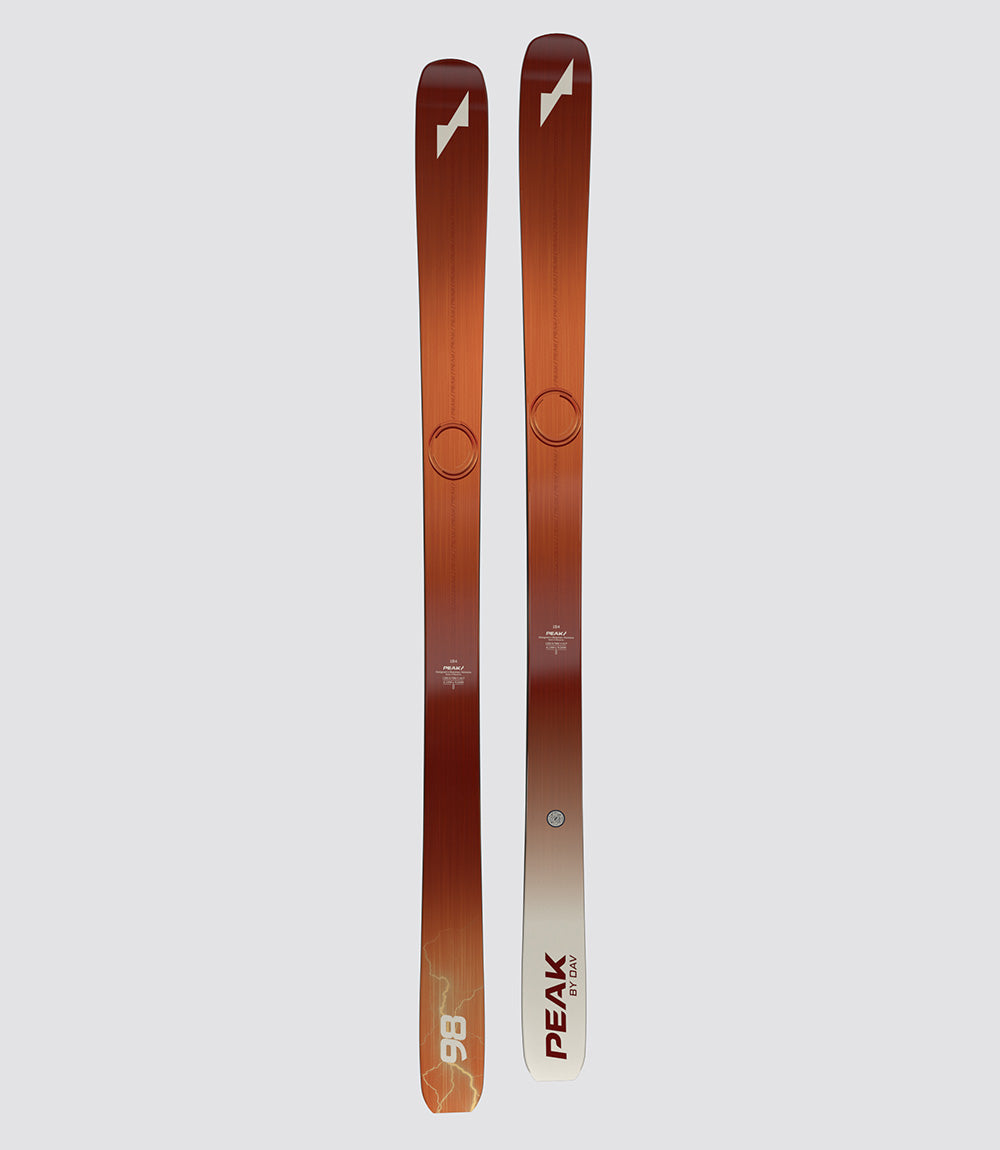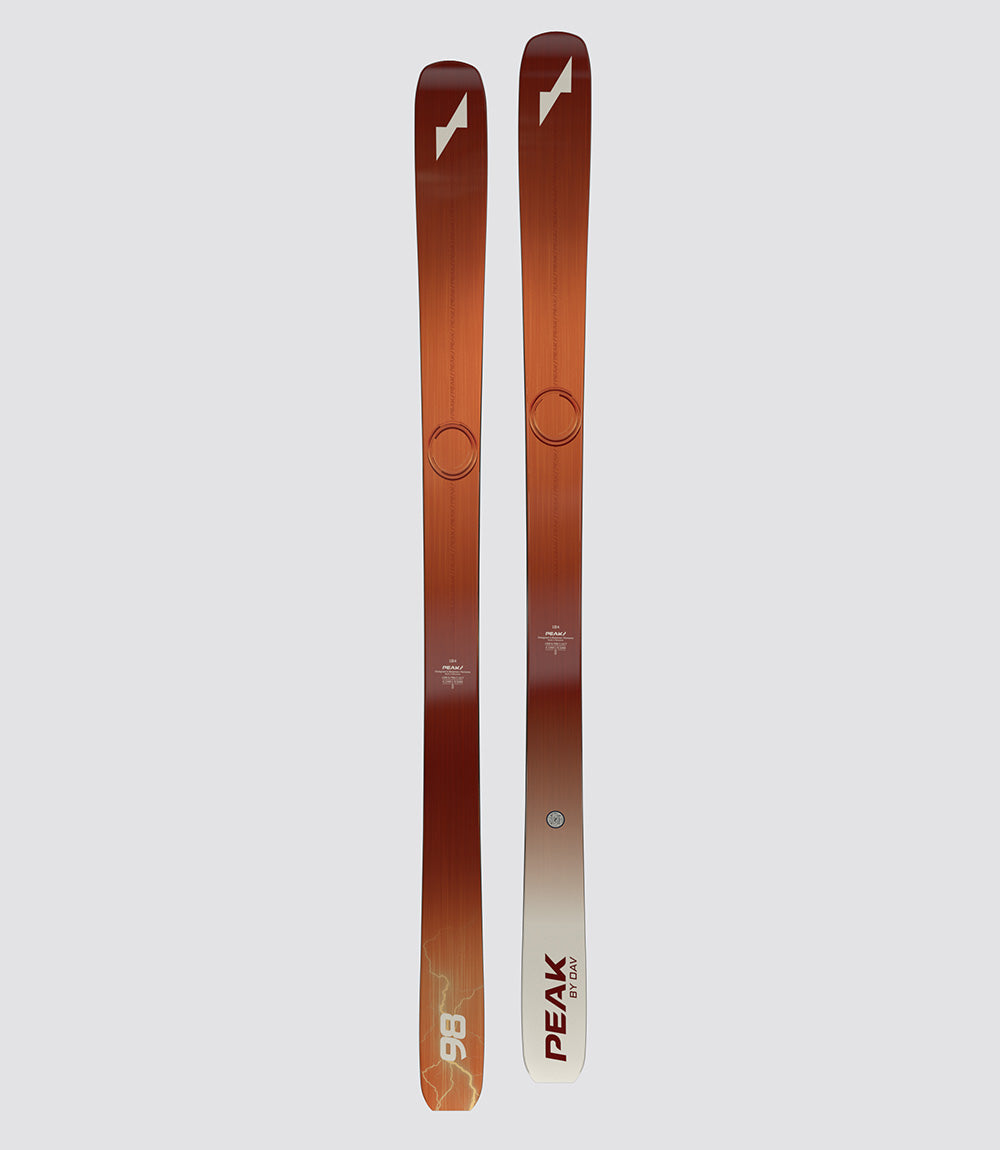 Ski Length Guide
What Skier Type are you?
A/B: Higher speeds and/or open terrain
B/C: Moderate speeds and/or higher terrain (trees/chutes)
C: Slower speeds and lower edge angles
What length skis should I buy?
| Skier Height | A | B | C |
| --- | --- | --- | --- |
| 5'4" – 5'6" | 176/178 | 168 | 160 |
| 5'7" – 5'9" | 184 | 168/176/178 | 160 |
| 5'10" – 6' | 184/188/190 | 176/178 | 168 |
| 6'1"+ | 184/188/190 | 184 | 176/178 |
Peak® 98 By Dav
Whats Under the Hood
The 98s were made to rip on packed snow at least 50 percent of the time, but you can still smear 'em off trail, too—it's a shapeshifter. Here, a Paulownia-Poplar-Isocore gets sandwiched by two sheets of metal. But to detune the ski just enough for bowls and big lines, we didn't run the bottom alloy wall-to-wall. A vertical cut in the upper metal makes for buttery turn initiation.
Comparison of 98 by Dave with 104 by Bode
Last weekend at the Reiteralm near Schladming/Austria. 1 meter of the finest fluffy fresh snow. Under my feet the newly delivered 104 by Bode. And yes! This ski rocks! The ski floats excellently in the powder and can be used on the slopes almost like a carving ski. Aggressive carving turns are also possible with this ski.
Day 2 in the Reiteralm area. This time the 98 by Dav on my feet. That was basically the real surprise for me! This is a backcountry ski with carving properties. This is your backcountry and carving ski in one piece!! My experiences are based on previous skis from Nordica (Enforcer 100), Van Deer (Freeride 98), Fischer (FR 115), Black Crows (Daemon), Black Crows (Corvus Freebird) and some others. Many thanks to Bode and Dav for these skis. I wouldn't want to be without Peakskis anymore.
Great ski...no reservations
Skied the 98SC all last season at Palisades/Alpine, trading off with a 105 Scott super guide which I used more for BC. Narrowest ski I have skied on for years. Found these to be amazingly fun, stable, fast and yet easy to turn in almost all conditions. Grip on firm / icy snow is unparalleled in my experience; reasonably supple and quick on bumps (at my slow and deliberate pace.) In spring, they handled the softer snow and junk as if they were made for it. Just fine in powder, though would love to try the 104 one day. If they were just a little lighter, would use full time for BC. I am 5-6, 155 lbs, and was worried the 178 would be too long (normal length is 174), but I did not notice the longer length and was glad for it when on firmer snow. Mounted with Fritchi Techtron bindings, using Scarpa BC boots. Great ski.
Peak 98 SC
Late season acquisition so can only report on old snow performance. They are a joy. Thought relatively wide ski plus rocker might be work or sloppy on hard snow, but no. Can drive 'em easy or hard. And no doubt the width, softer forebody, and early rise will make them just as fun when the new snow arrives.
Peak performance!
I skied the 98SC at Alpine Meadows May 31 , they skied so well I didn't want to stop skiing , quick and playful. Incredible all mountain ski from ski hikes to hard pack a very versatile all mountain ski.
Best skis ever!!
These skis are lively and lightweight. They are stiff when you need it and playful when you need that. Perfect for small women like me!!!