7 Simple Exercises to Get You in Top Ski Fitness Shape
February in Montana means that ski season is in full swing! Whether you are gearing up for bigger backcountry objectives, scouting deep pockets at your local resort, or simply cruising corn groomers as it starts to warm up, now is the time to evaluate your ski fitness trajectory by setting thoughtful intentions. Peak Ski Company partnered with Urban Fitness, a Bozeman-based first class fitness facility committed to providing superb fitness experiences and results, to bring you a simple ski conditioning guide that you can start today. These 7 simple exercises will not only keep you on the snow longer, but they might even increase your overall enjoyment of skiing. Because at the end of the day, we all want to feel that apres beer was earned.

Urban Fitness (UF) was founded in 2019 with the main goal of creating a foundational fitness community in the Bozeman area. By fostering a welcoming and inclusive fitness environment, Urban Fitness seeks to help members commit to their fitness goals while establishing impactful relationships along the way. When it comes to ski fitness, Eddie Davila is the expert. Davila, (UF's co-founder, ACSM Clinical Exercise Physiologist, ACSM Certified Exercise Physiologist, ACSM Exercise Medicine Level 3 Credentialed, Certified Ergonomics Assessment Specialist, Physiology and Kinesiology instructor, and President of the American College of Sports Medicine Northwest Chapter), has devoted his career to health and wellness. As an avid skier (of course, skiing on Peak Skis), Davila is passionate about helping others connect to their fitness journey on and off the snow.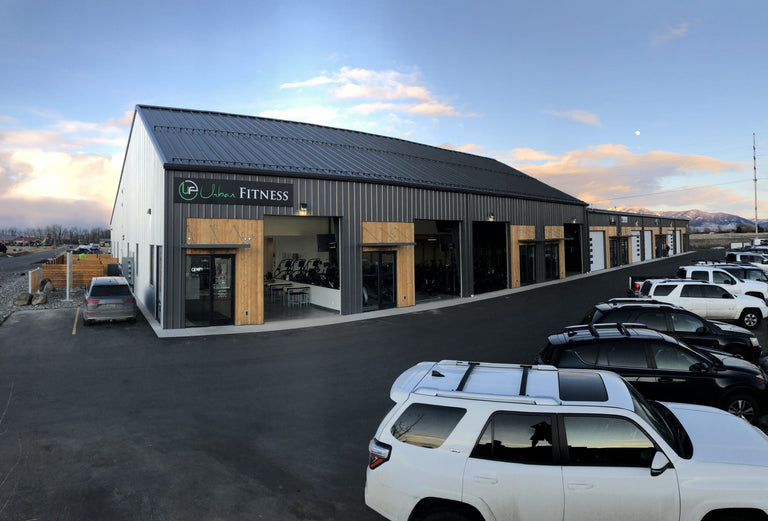 The complexity of ski fitness is a "strategic interplay of bio- and physiological characteristics built on the foundations of strength, balance, coordination, and muscular endurance," Davila states. Being able to strengthen and stretch muscles that contribute to the complexity of ski performance will propel your fitness trajectory tenfold.

Below, you will find 7 simple exercises (requiring little to no equipment) that Davila put together to help you enhance your fitness routine next time you hit the slopes. With an emphasis on "lower extremities, glutes, core, and low back" you will be well on your way to stronger skiing and injury prevention.